Sometime in 1987, I bought a Bullwinkle clock at a clock shop in Water Tower Place. It's one of only a few things I ever remember buying at that mall on Michigan Ave. It was an impulse purchase. When I saw it, I knew I had to have it.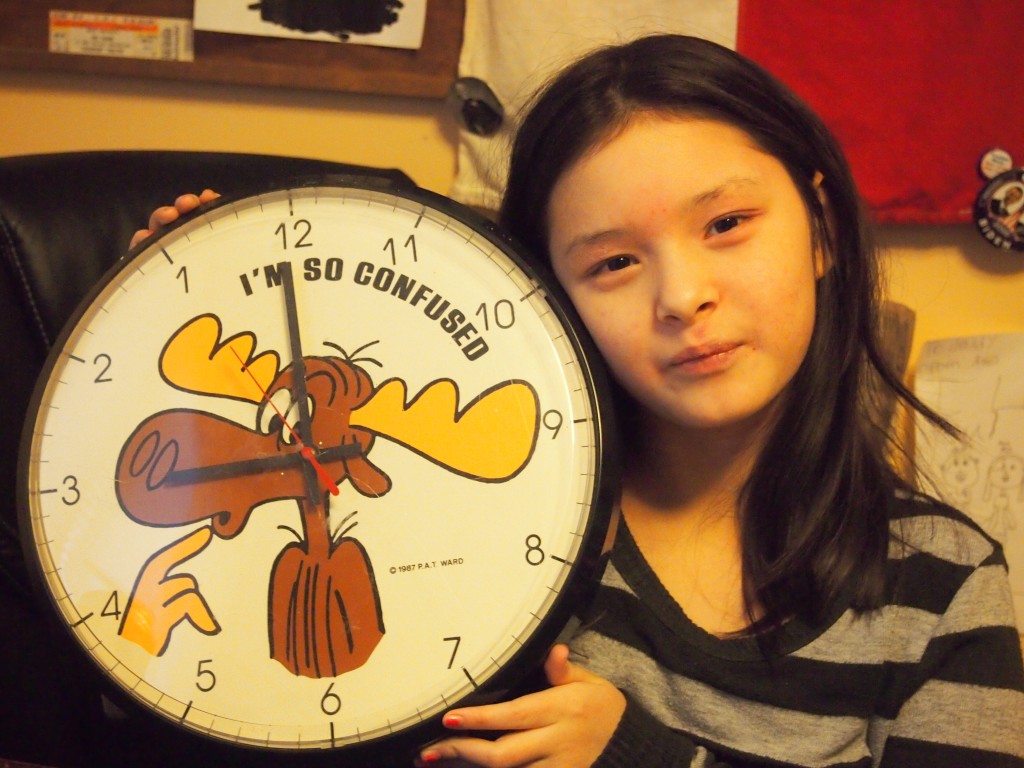 Note that the numbers are in reverse order. The hands moved counterclockwise, and the clock kept good time, only backwards. I hung it in my apartment in Chicago from '87 to '90, and more than one person commented on how confusing the clock was.
Near Bullwinkle is a copyright mark, "1987 P.A.T. Ward," so I hope the $20 or so I spend provided a bit of income to Jay Ward (d. 1989), who deserved to profit mightily from Bullwinkle. On the back is "H.I. Enterprises, Milwaukee." Not Frostbite Falls, but not too far away.
At some point (I think), a battery leaked and damaged the movement, so it doesn't run any more. But years ago I hung it on the wall in my office over the large bookcase all the same. Recently I took it down for dusting, and had Ann pose with it.