We've entered the late-winter doldrums. What, cold again? Dramatic winter events are still possible, but mostly it's just one gnawing cold day after another.
Something else I spotted downtown last week: "Chicago Totem," a 15-foot bronze near the 400 E. Randolph by Abbott Pattison.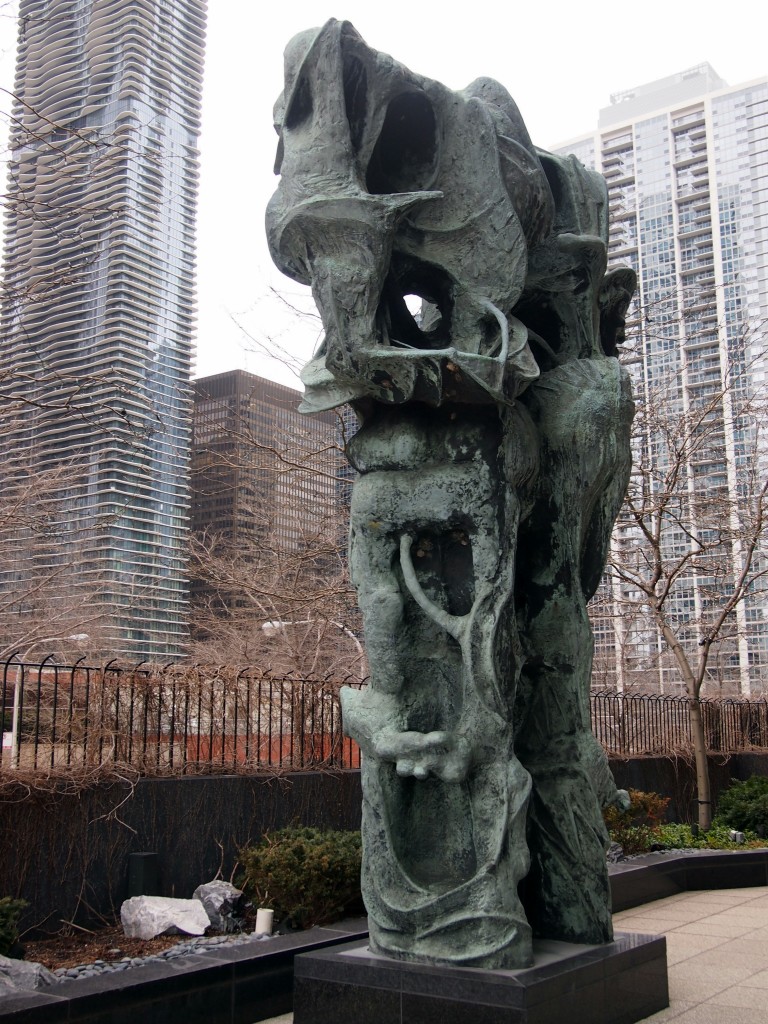 Just when you think you've seen all the large chunks of sculpture downtown, there's more.  Apparently two works used to stand at this site, the other being "Pavane to Chicago," which is now on the DePaul University campus. A Guide to Chicago's Public Art (Ira J Bach and Mary Lackritz Gray) notes that "in making his 'Chicago Totem,' sculptor Abbott Pattison wanted to represent his native city with a totem that like Chicago is 'soaring, living, writhing with animal force.' " Uh-huh.