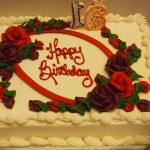 Back again around December 1. There are things to do and things to eat between now and then. This year we might not bother with a separate Thanksgiving dessert, because a fair amount of Lilly's birthday cake is still around. I can't resist a half sheet when the time comes, so it always takes a while to get through it all.
As for the main ingredients of the feast — or really, just a large meal, since it won't be boisterous enough to rise to the level of a feast — it'll be some variety of large bird. It will not be expertly prepared raw fish. We had that for Lilly's birthday meal.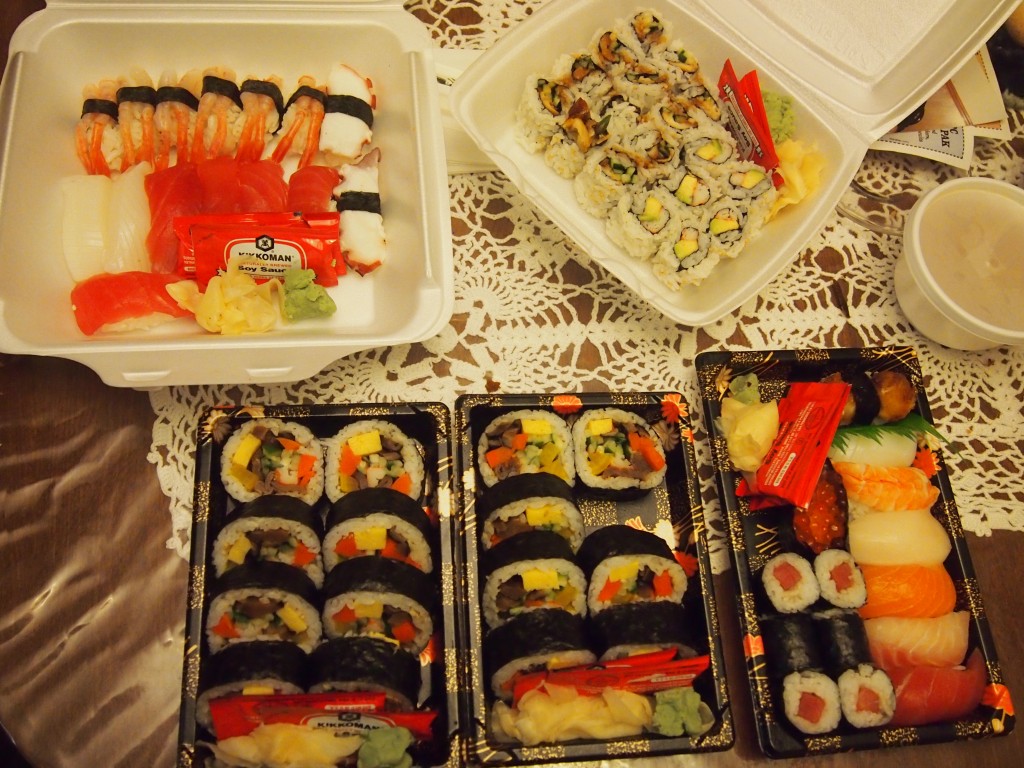 I'm pretty sure that isn't what I ate when I turned 16. But those were slightly different times.