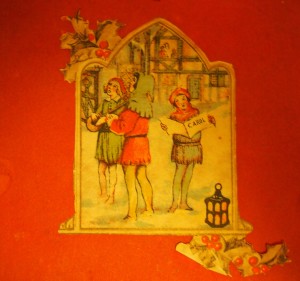 Merry Christmas to all, with a good Boxing Day thrown in for good measure. One of these days, probably long after I'm gone, Americans will have the day after Christmas off, too.
Posting will resume again around January 5, 2014.
To the right is a paper ornament that hung on my grandparents' Christmas tree in the mid-1930s, now mounted against a red-paper background and usually hanging in my office. For a short while, it'll be on our Christmas tree here in the mid-2010s.