Back to posting again around May 4. A pleasant Easter to all.
It's my spring break time, now that it's actually more-or-less spring. Not that I won't be working during the next two weeks. It isn't that kind of spring break. No one older than about 22 gets that kind of spring break.
Today Lilly and I were out before noon and she wanted to take some pictures of the flowers that bloom in the spring (tra la). So I took a picture of her taking a picture. I think she sent some of her images immediately to friends, as youth does.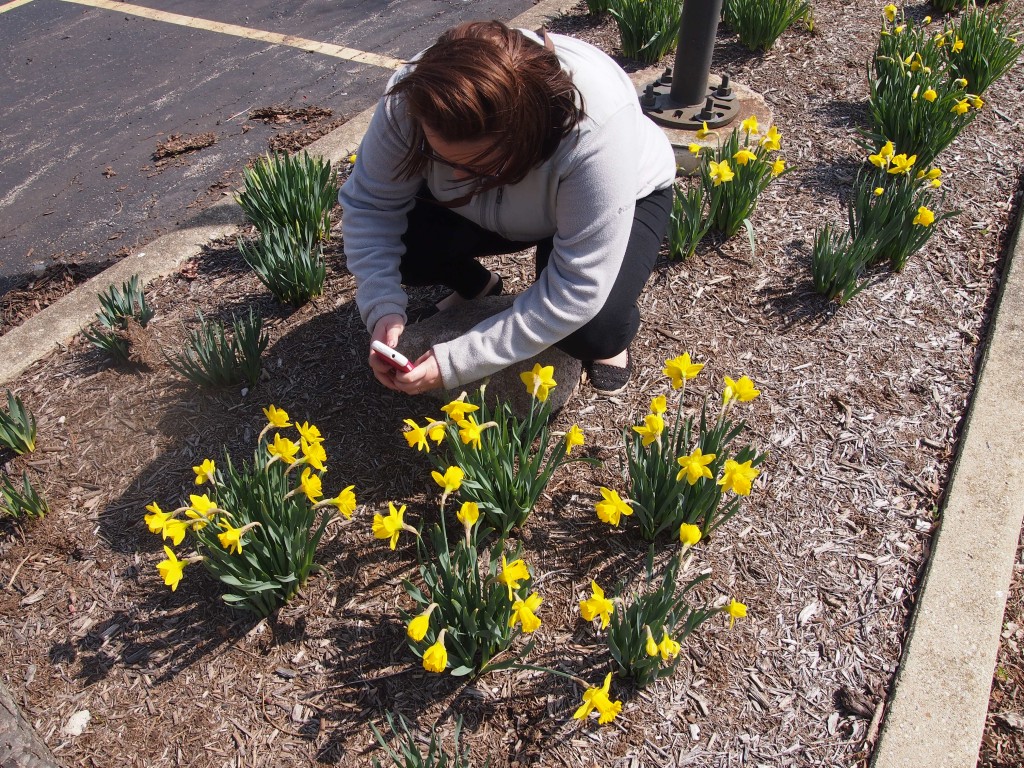 They bloomed on a small island in the large parking lot at St. Matthew Parish, a Catholic church on Schaumburg Rd. in Schaumburg, Illinois. We didn't go there to see flowers, though that was nice. Instead, I wanted to take a look at the Stations of the Cross on the grounds. Seemed like a good thing to do on Maunday Thursday, especially when it was almost warm again.
The stations form a semi-circle around a catchment, and are backed by the woods of the Spring Valley Nature Preserve.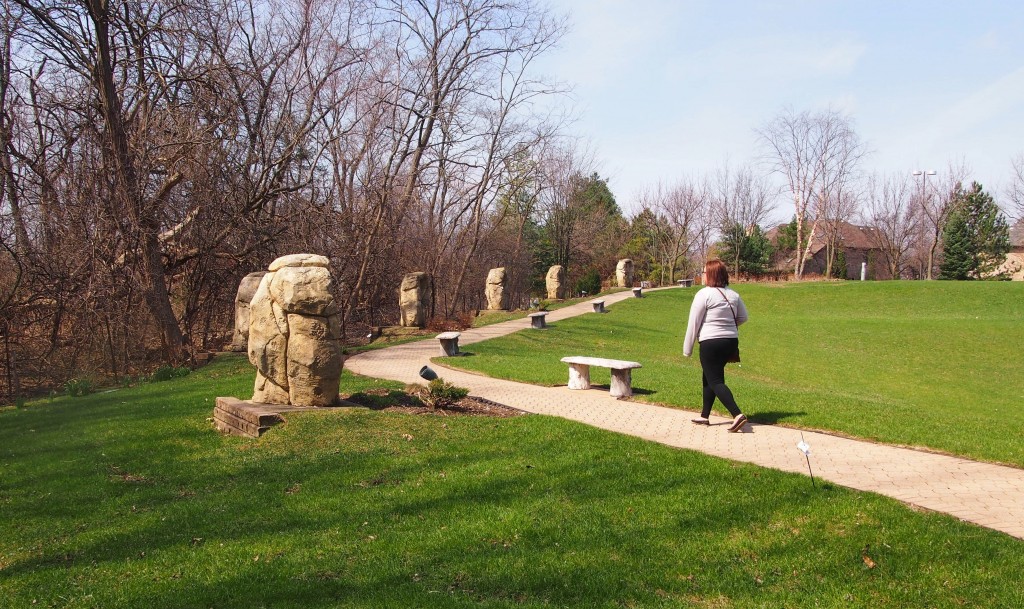 Plaques fixed to a short agglomeration of stones illustrate each station. This is the first one, with Jesus and Pilate.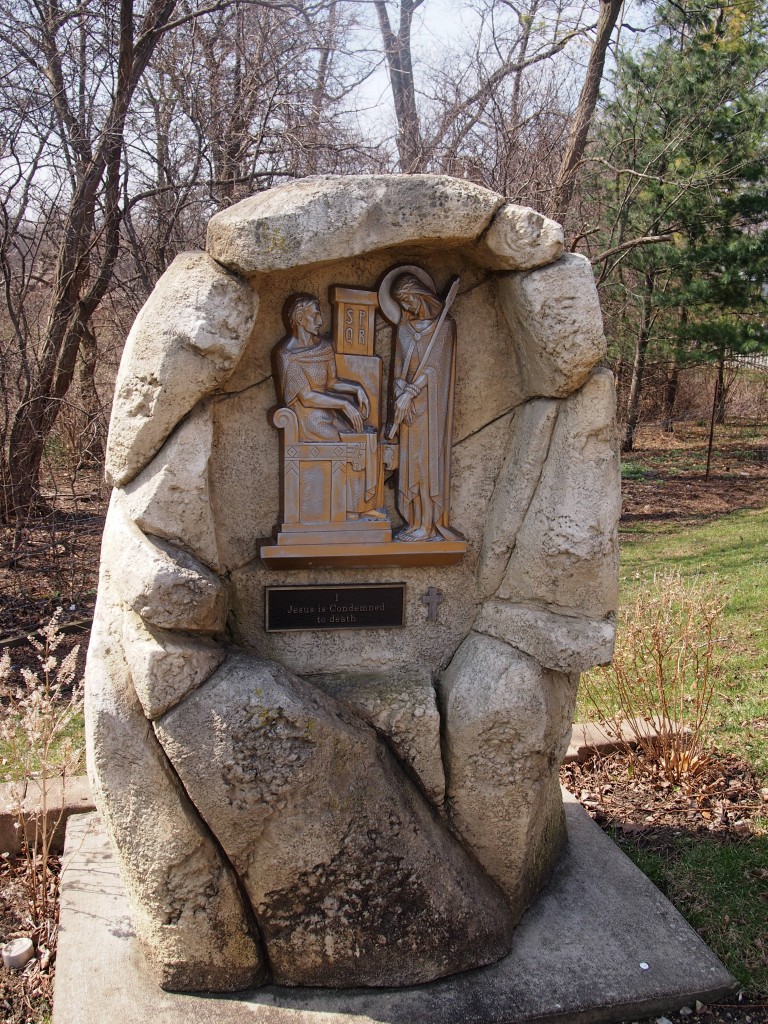 There isn't much information about this particular Stations of the Cross on the St. Matthew wed site, so I don't know if they were custom made for the parish, or you can get them ready made. Along the way, there's also a grotto.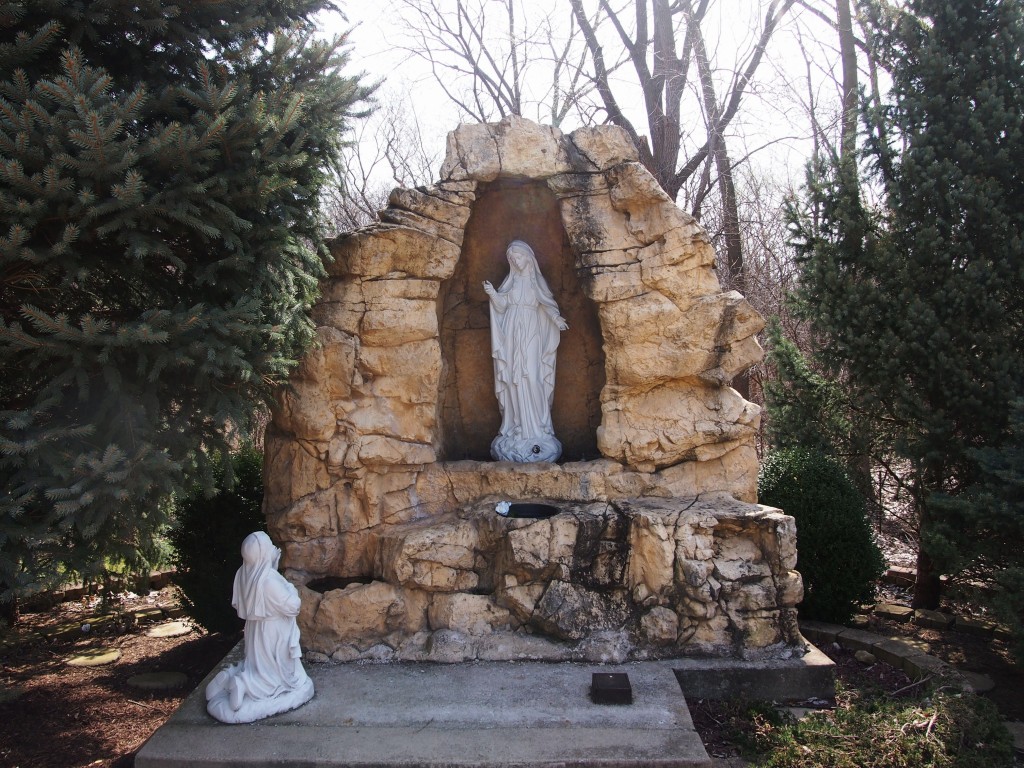 Like I've said before, if you find a grotto, no matter how humble, take a picture. And then pause for a moment.