It's been a brilliant run of late spring, early summer days here. Rain, but not too much. Heat, but not too much. A few mosquitoes, but not many. Last week at the Klehm we did run into some large clouds of gnats, however, especially on the narrow trails.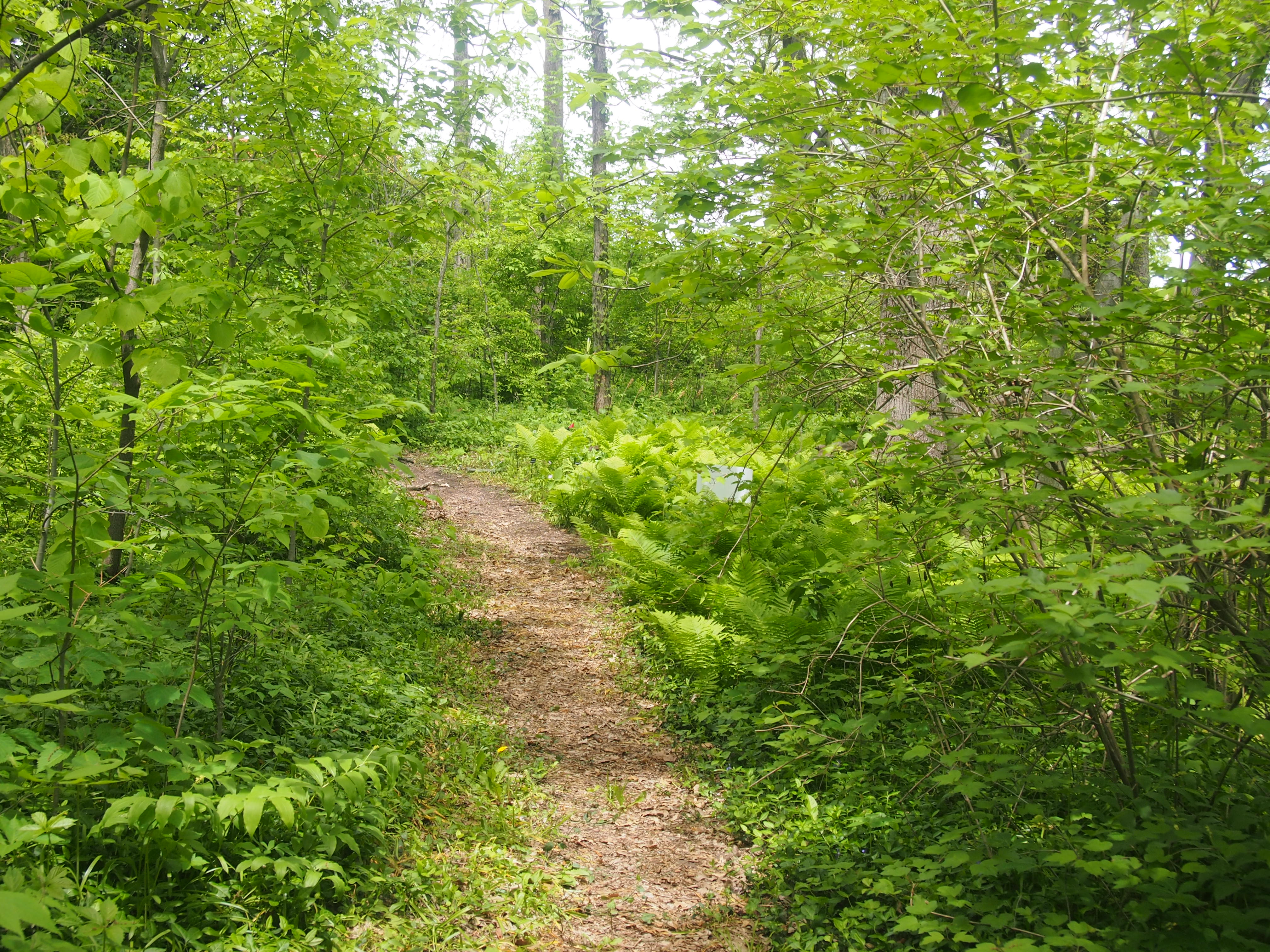 See the gnats? Maybe not. The camera's not that good. But they're there.
I just finished reading Neither Here Nor There, an entertaining Bill Bryson book. Mostly he dispenses with background detail about the places he visits, and focuses on his own experiences in getting from A to B and seeing what he sees in A and B. Even better, his enthusiasm for going out to see things shines through. Not many writers can pull that off without being a bore, but he does. A small example, describing Rome:
"You turn any street corner in Rome and it looks as if you've just missed a parking competition for blind people. Cars are pointed in every direction, half on the pavements and half off, facing in, facing sideways, blocking garages and side streets and phone boxes, fitted into spaces so tight that the only possible way out would be through the sun roof. Romans park their cars the way I would park if I had just spilled a beaker of hydrochloric acid on my lap."
Since the travels he describes were in Europe in 1990, as well as flashbacks to the 1970s, he's also detailing an increasingly obsolete style of travel, but one that I well remember myself, at least that of the last two decades of the 20th century. That is, pre-Internet, pre-smartphone, pre-debit card, pre-Ryanair travels. It won't be long before — if it hasn't already happened — smartphones or glasses tell tourists absolutely everything about getting to and being at a place. That'll drain the life right out of the experience.
I wondered today whether the half-season finale Mad Men, broadcast Sunday, used all the lyrics of "The Best Things in Life Are Free." I wasn't very familiar with the earliest recorded version, so I looked it up.
As many songs were in the 1920s, much of it is instrumental. So yes indeed, the show used all of the lyrics. The 2010s recalling the 1960s recalling the 1920s. A remarkable scene.