Distinctly cool today. Call it fall. I've read the British consider that usage quaint, or maybe bumpkinish, since "fall" passed out of common usage for them in the 19th century, replaced by "autumn." Here in North America, we kept the more Anglo-Saxon, and evocative term, though it's roughly on par in usage with Latinate autumn.
Makes you wonder (me, anyway) why a Latinate equivalent for spring didn't catch on – "vernam" maybe. Or "aestam" for summer and "hiemiam" for winter (I can see why that didn't catch on. An alternative would be "brumam" for winter). That's the kind of thing that occurs me when I see a few leaves floating by.
I need to spend a little more time in Pilsen, where St. Procopius is located. Some years ago I visited National Museum of Mexican Art, back when it was known as the Mexican Fine Arts Center Museum, which is in the neighborhood. The museum had a really good collection of Día de los Muertos-related art on exhibit, which it does every October.
Pilsen's also got good Mexican food and outdoor murals to look it. We didn't have a lot of time to wander around and look at them during the bus tour, but I managed to run across a few. Such as this door-sized one, dated this year.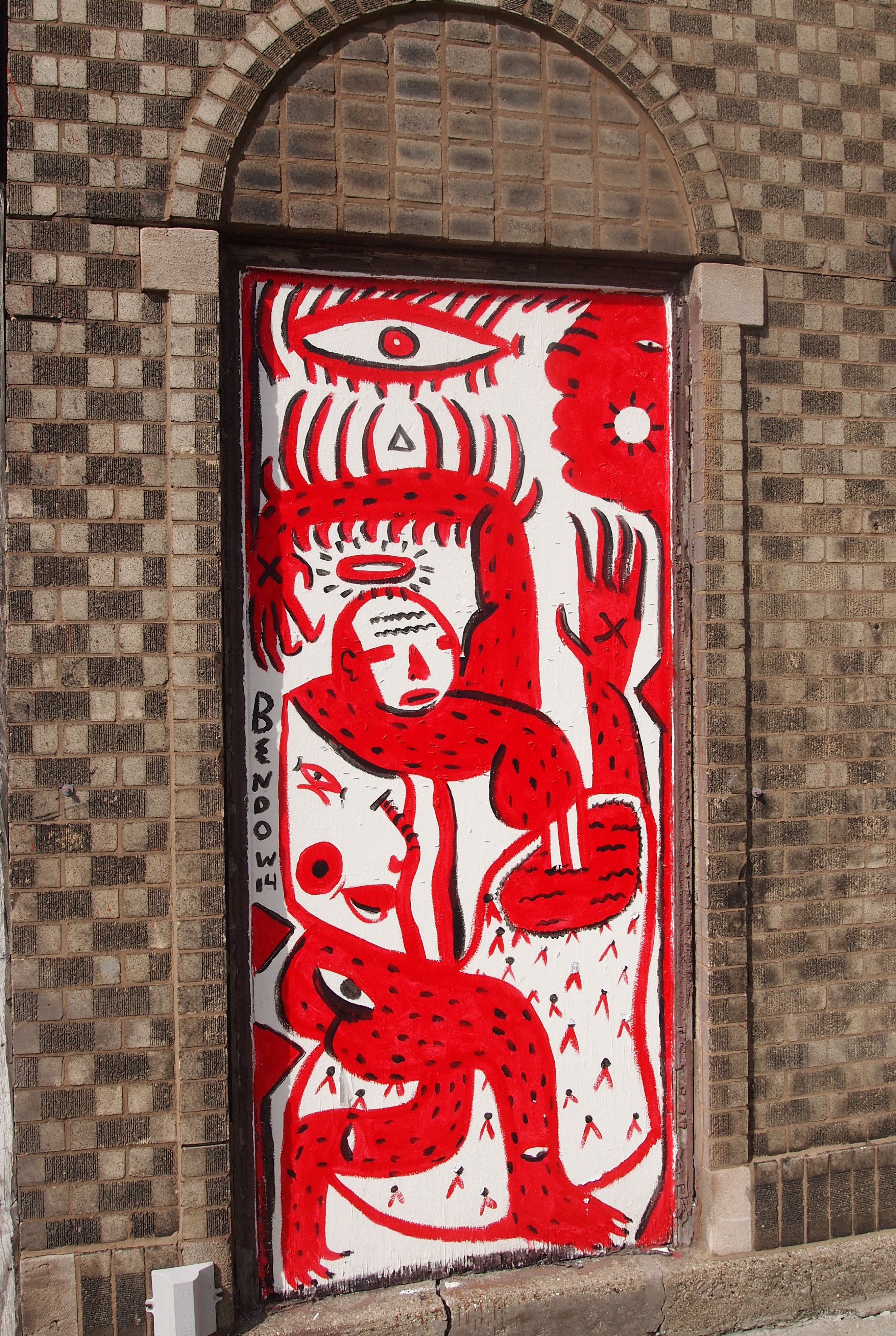 A larger one.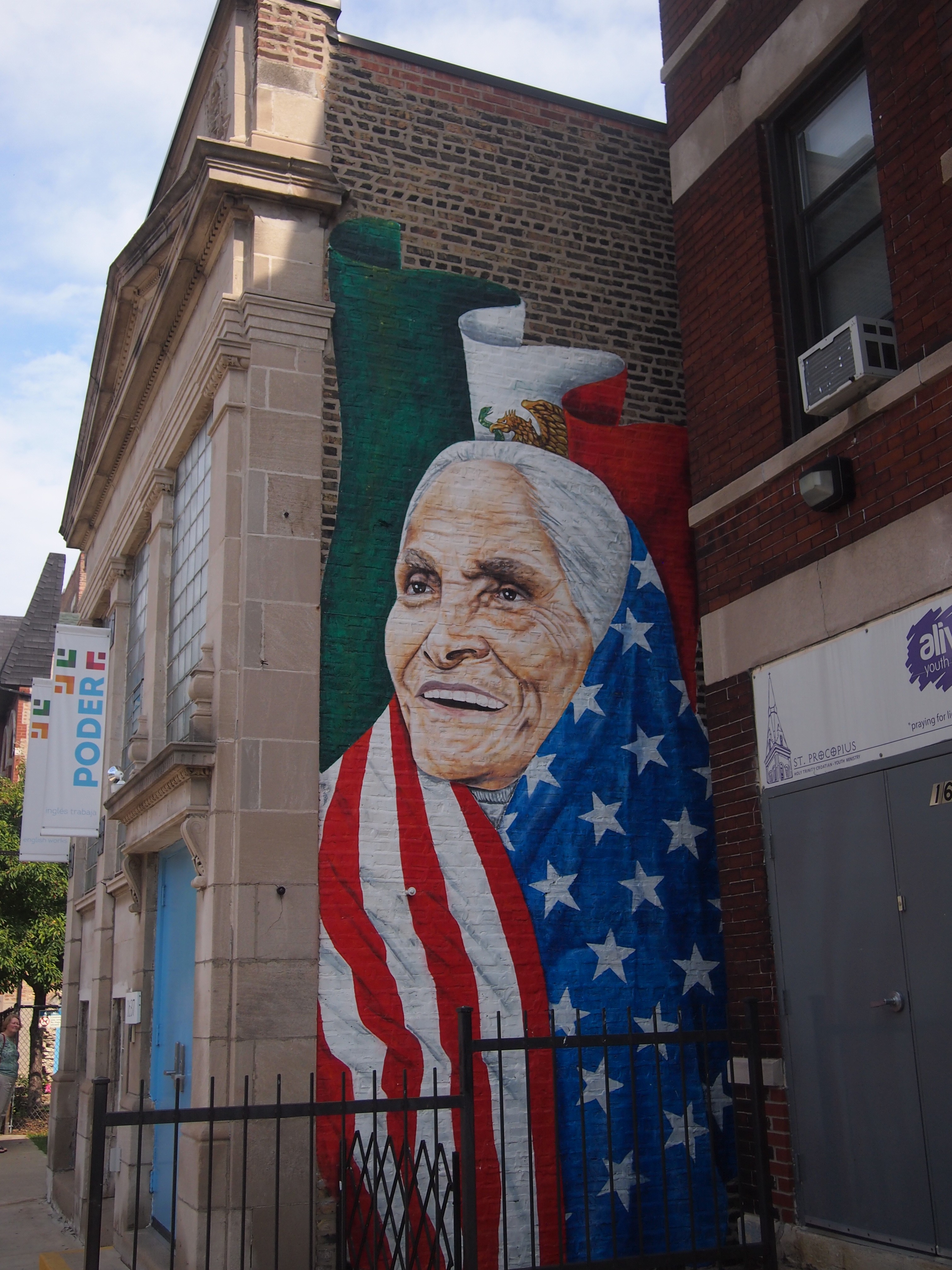 And a more horizontal one.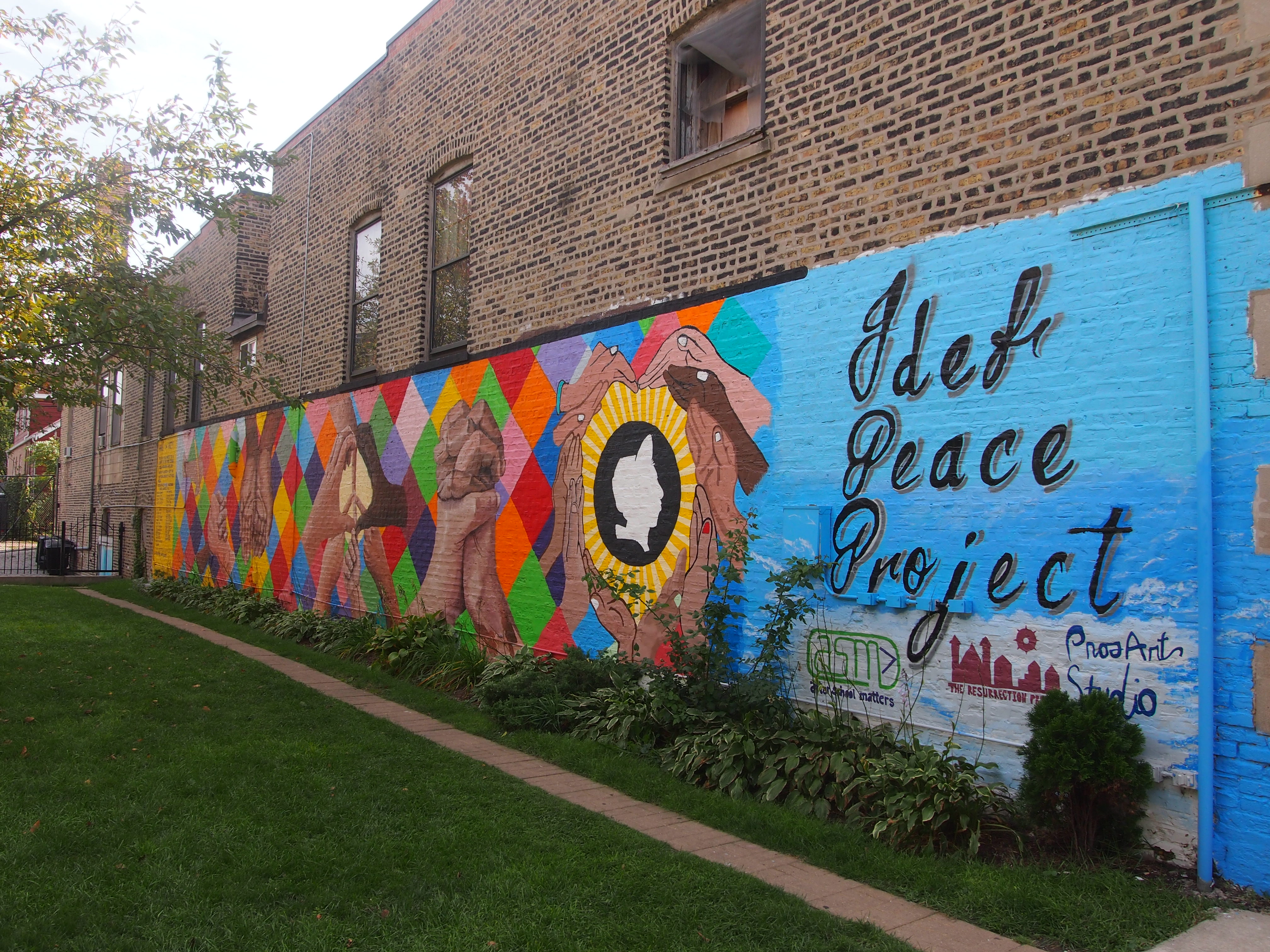 I saw a few more from the window riding by. There are many more.