The Thanksgiving meal, served at about 5 pm on Thursday, minus the rolls and olives.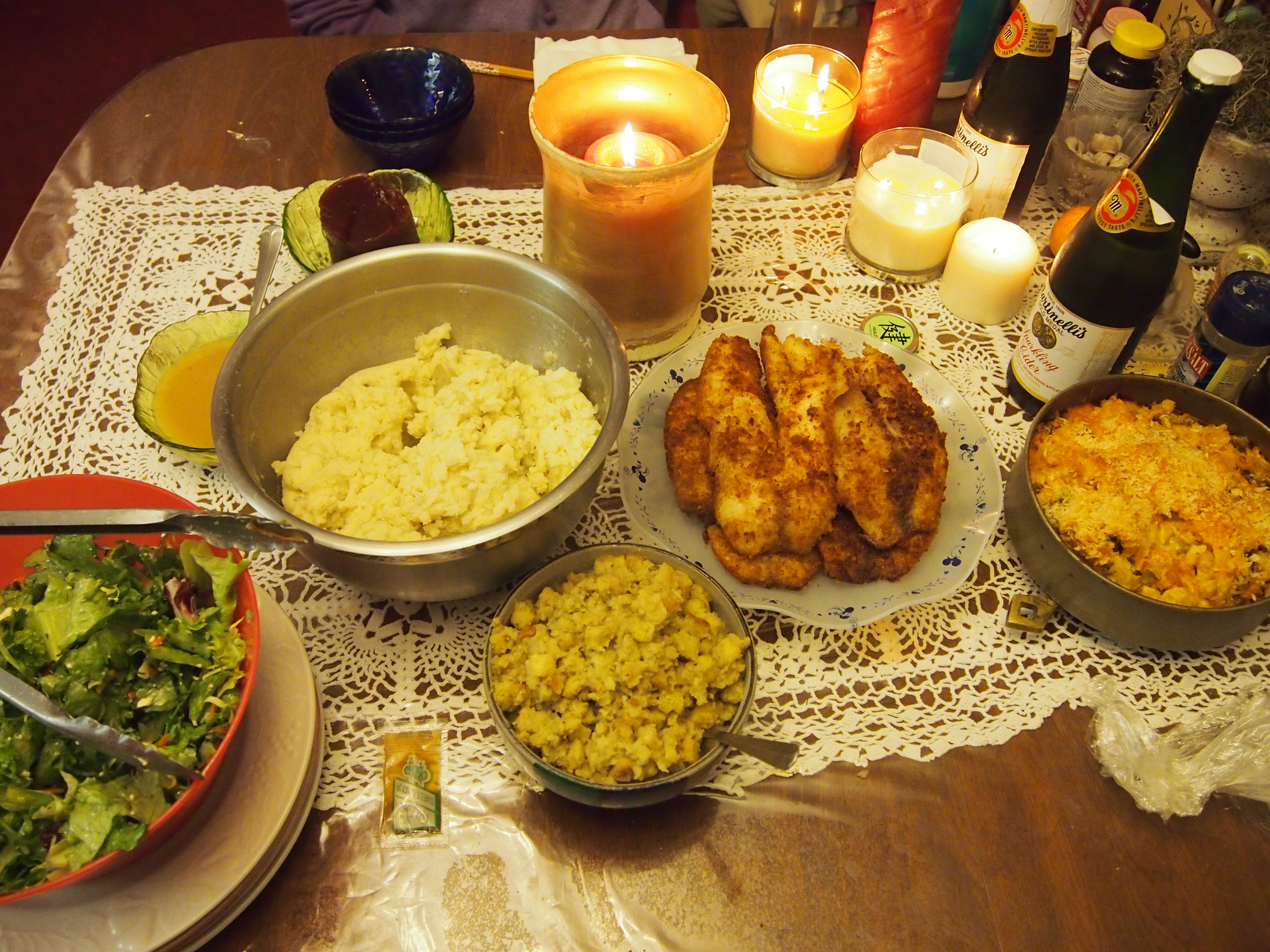 Lilly insisted on making all the starches: from left to right, genuine mashed potatoes, boxed stuffing, and her own mac & cheese creation. The meat – between the potatoes and m&c – was tilapia, though roast beef was available as well. Non-alcoholic cider came in wine-style bottles: once again, Martinelli's Gold Medal Sparkling Cider.
The meal was good, so was the time we spend preparing and consuming it. Even better, the holiday represented three whole days when I didn't have to pay attention to my laptop or email or or clients' web sites or Google News or any of it. Some of Wednesday and Sunday, too, so you could call it four.