Pictured: Bill and his little brother Dick on the grounds of Woodridge Elementary School in San Antonio on May 22, 1975. I hung out with Bill mostly during our junior high years, which were about to come to an end when I took this picture. For a few months, I helped Bill launch his model rockets, such as the one he's setting up here: an Excalibur brand rocket.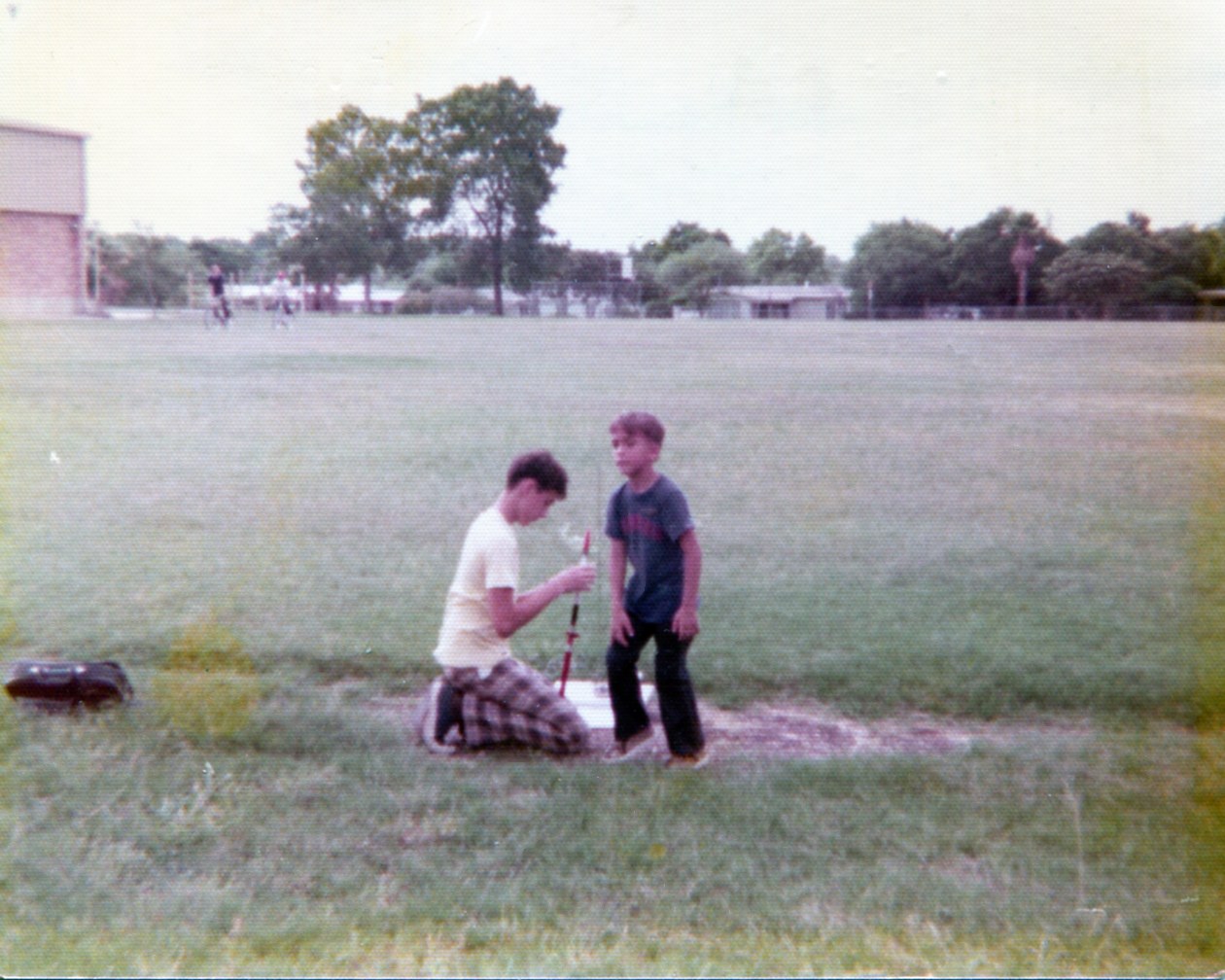 Next, he's doing final preparations on the launching pad, which was made of wood planks nailed together, fitted with a guide wire for the rocket, sticking up like a spindle. We called it Excalibur IX because this was the ninth time we'd launched this particular rocket.
That was a lot of launches for a rocket like this, because there was always the risk of never seeing it again. One time I remember the wind catching one of the rockets after its parachute deployed and taking it far into the neighborhood around the school; we jumped on our bicycles to chase it, and found it at the edge of a street somewhere. Another time we set out to look for a rocket we never found. And yet another time, the parachute failed and the rocket came crashing to the ground, wrecking it.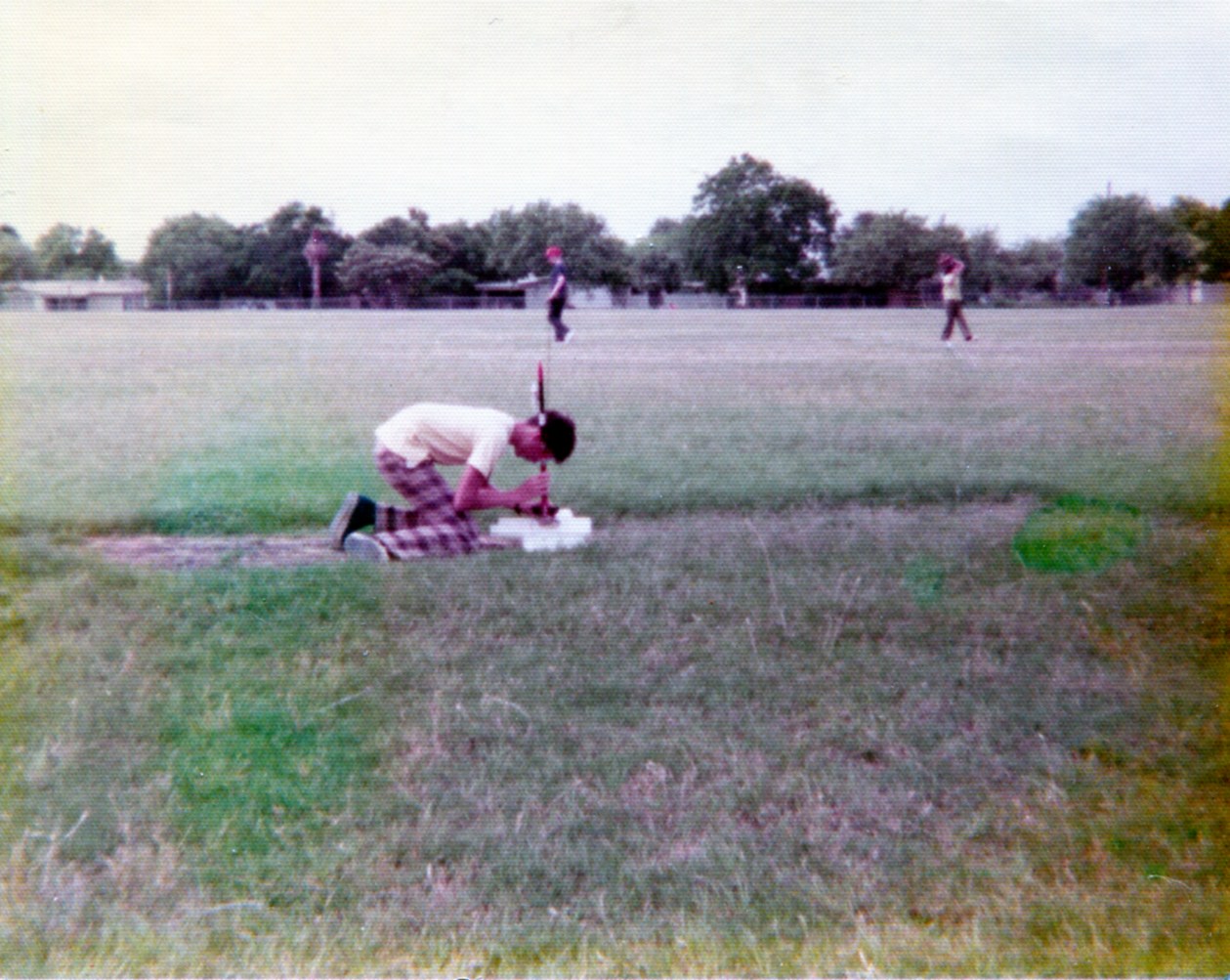 Off it goes. I don't remember if this was a successful flight. I kept detailed notes on all the flights, but I don't have them handy — I think they're on some closet shelf somewhere at my mother's house even now. In this case, I decided to take pictures too.
I do remember that the last of these flights — an attempt, because the engine fizzled on the pad — was on July 4, 1975. For whatever reason, I didn't participate in rocket launches with Bill after that.