Drive into a large city for the first time, without the benefit of some GPS box advising you, and with few exceptions, it'll be confusing for a while. The way the streets are connected seems to make little sense. They don't match your maps, or rather, what you think you remember from looking at your maps. Signage isn't what it should be (often just an impression, but objectively true in Boston). The route you want to go is under construction. There's always someone right behind you when you need to make a critical decision about turning, but you're never in the lane you need to be anyway.
It sounds like I'm complaining, but not really. Once the worst of the drive is over — because you do get where you're going, usually — you've had the satisfaction of navigating through a strange place. You've also seen, even fleetingly, some things you wouldn't have otherwise. GPS is fine if you have a meeting to attend or a plane to catch, but otherwise it obviates the need to guide yourself through new territory with maps, landmarks you know ahead of time, and your own sense of direction.
I plowed through parts all three cities — Portland, Vancouver, and Seattle — on different occasions last week, each causing me temporary location frustration. Each time when it was over, it was worth it. When I found a parking garage in downtown Portland early on the afternoon of August 22 and set out on foot, it was wonderful not to be in that car anymore, and taking in what the streets of Portland had to offer.
The first thing I took in was the air. Everywhere hung a light haze and the smell of a not-too-distant fire. It wasn't a choking haze, or even one that made me cough, but it carried a distinct odor. Smelled like one's clothes after grilling, especially the burned wood. The source was the vast complex of forest fires then raging in eastern Washington — still raging — and which only a few days before had killed three U.S. Forest Service firefighters near Twisp, Wash., all young men.
Portland is known for a number of things, such as trying to rival Austin for urban weird. More on that later. I want to point out that downtown Portland, and the nearby Pearl District, have some exceptionally fine buildings a century or more old that aren't remotely weird. Such as the New Market Block (1872).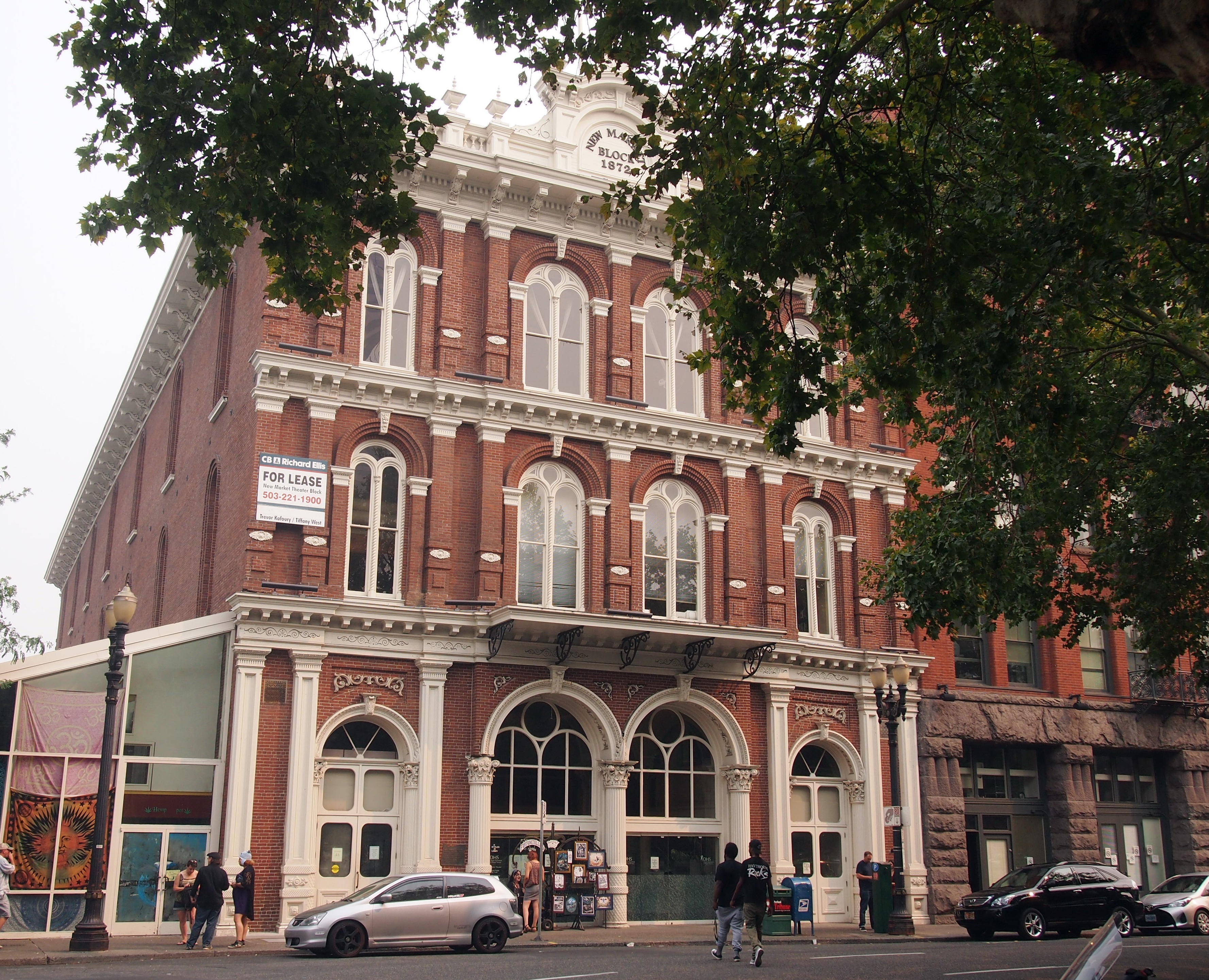 The Blagen Block (1888).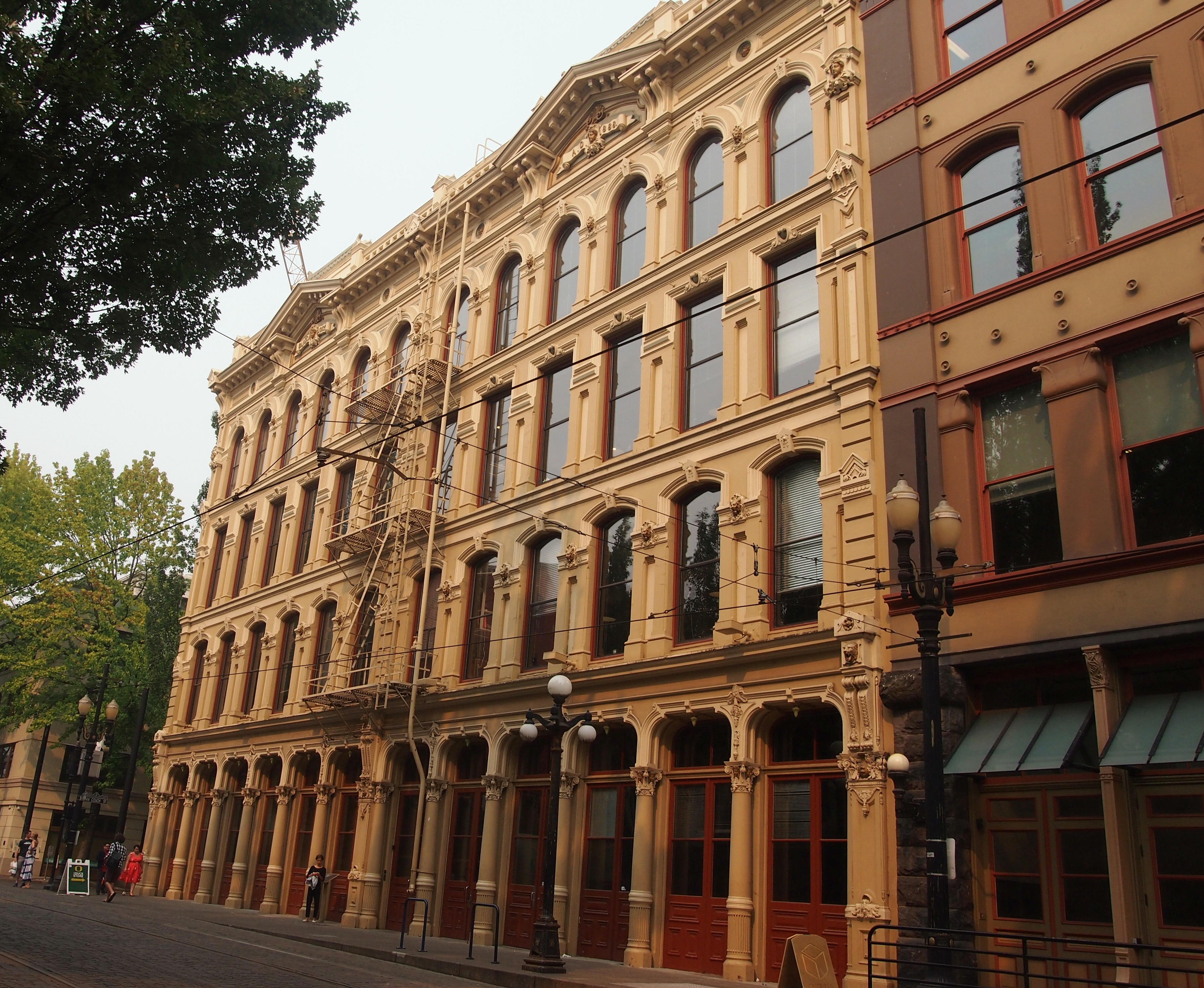 The Postal Building (1900).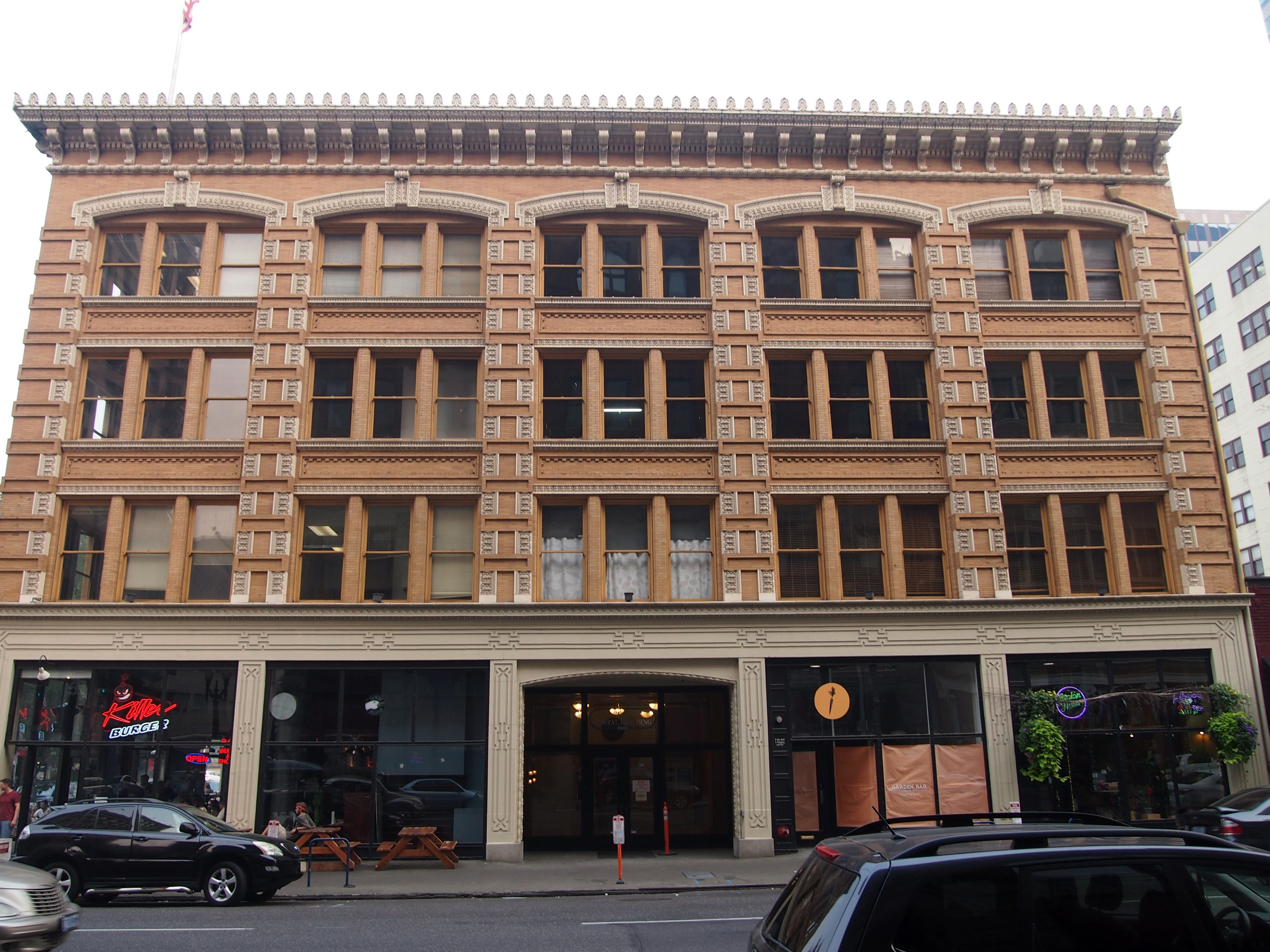 And the Pittock Block (1914). Among a good many others, including more modern structures.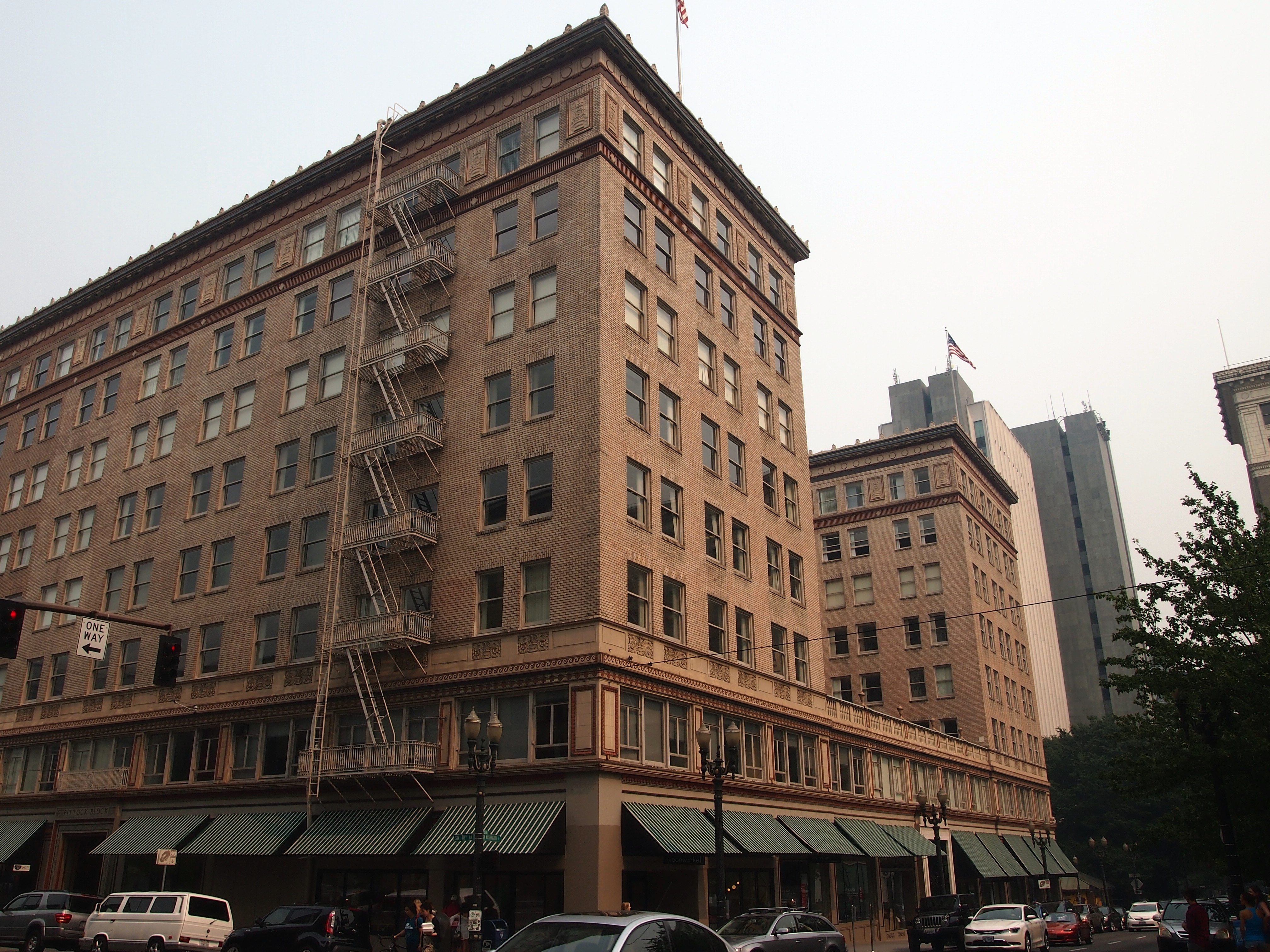 I have a fondness for buildings with visible fire escapes.
Also worth noting: Portland's a sizable industrial town. Not something you hear about much either. I spent the night at some distance from the city center at a motel on U.S. 30 near the Willametta River, a major tributary to the Columbia, both of which are working rivers. The motel was in an industrial zone, both for manufacturing and distribution, and I know there are other areas similarly industrial in greater Portland. It isn't the largest industrial market even in the Northwest, but it's large enough to have current and projected development of nearly 2 million square feet.