The South Shore Cultural Center at 7059 S. South Shore Dr. in Chicago started off as the South Shore Country Club. "In 1905, Lawrence Heyworth, president of the downtown Chicago Athletic Club, envisioned an exclusive club with a 'country setting,' " the Chicago Park District says. "Heyworth selected unimproved south lakefront property, often used for fishing and duck hunting, for the new country club.
"The club's directors hired architects Marshall and Fox, later known for designing many of Chicago's most luxurious hotel and apartment buildings, including the Drake Hotel. For inspiration, Heyworth provided a photograph of an old private club in Mexico City, but asked the architects to exclude expensive embellishments…
"Enjoying immediate success and social importance, South Shore Country Club quickly outgrew its facilities. Marshall and Fox were hired to build a new clubhouse, incorporating the original ballroom. Constructed in 1916, the larger and more substantial reinforced concrete building, like the original, was designed in the Mediterranean Revival style."
So it remains to this day. I have fond memories of the place, since I attended Wendy and Ted's wedding there 20 years ago last month, but I hadn't been back since. (The Obamas had their wedding reception there as well in 1992.) Since Oak Wood Cemetery isn't far away, I decided to swing by and look around again.
This is the front. If you turn around at that point, you'll see a long, lush garden planted on the narrow boulevard that serves as the driving entrance to the property.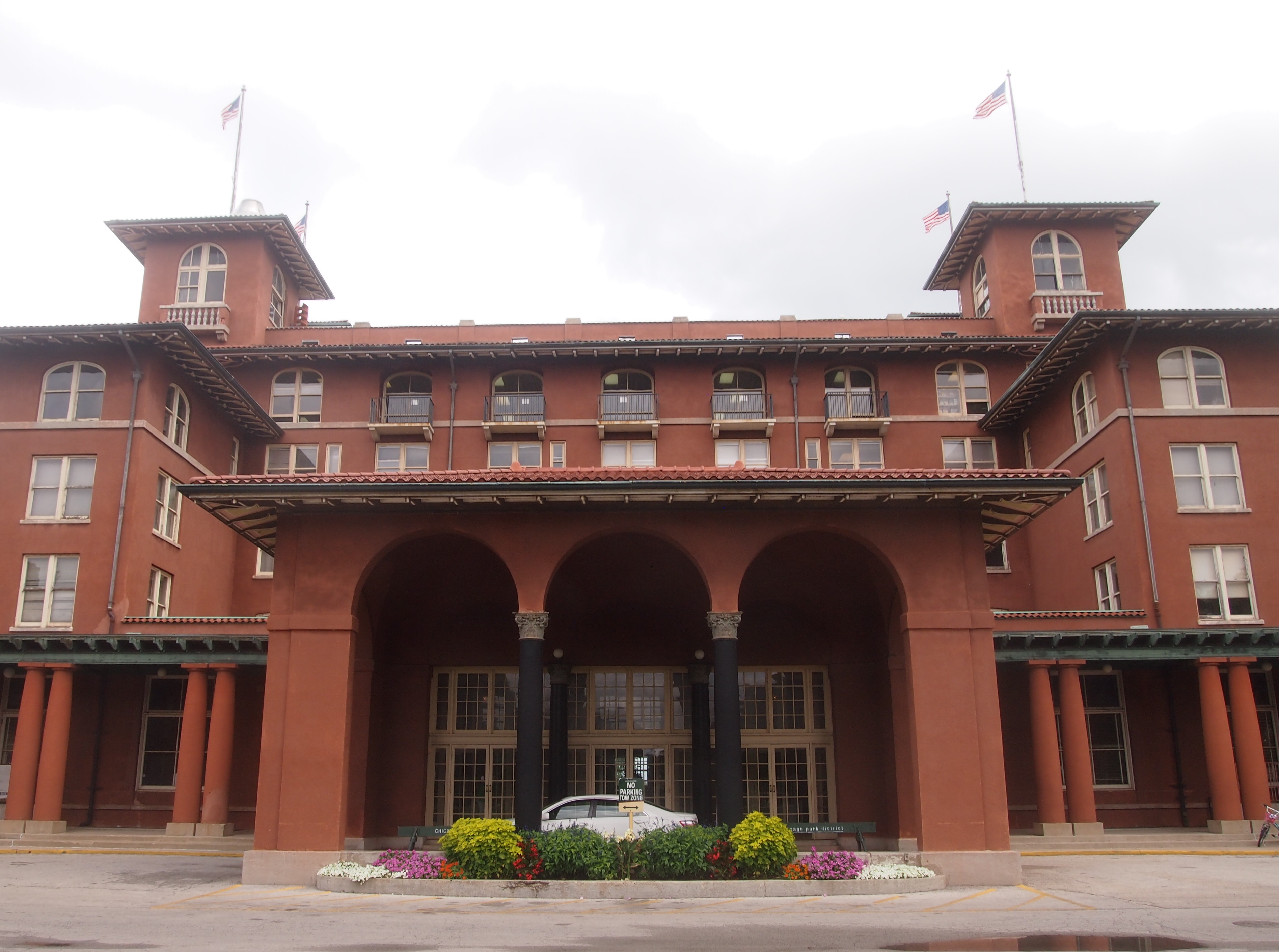 The back. Or maybe that's actually the front, since it faces Lake Michigan. Wendy and Ted stood just inside those large windows to take their vows, while the audience looked toward them and out toward the lake. A very nice setting.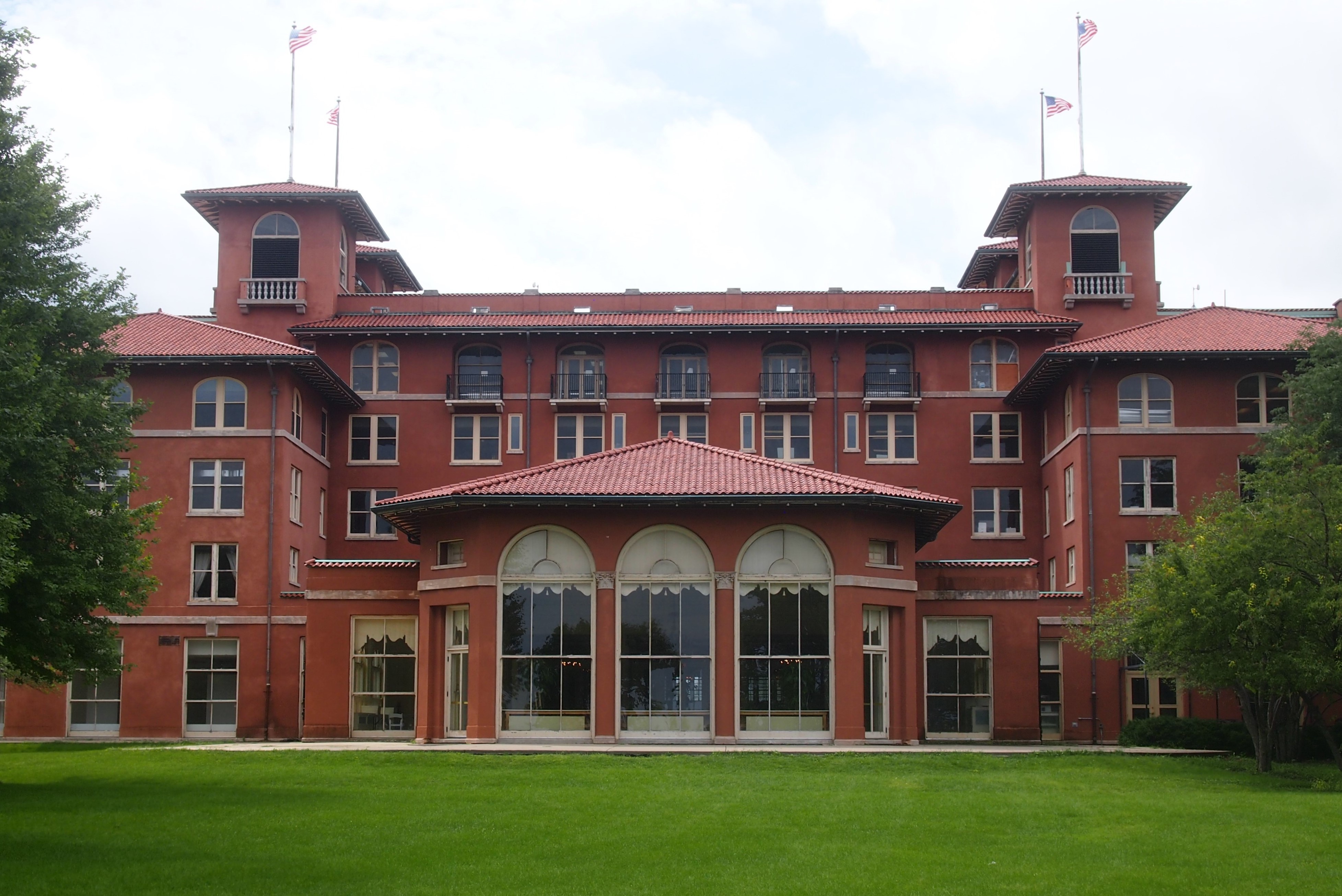 Some deferred maintenance. It's 100 years old and belongs to the city, after all.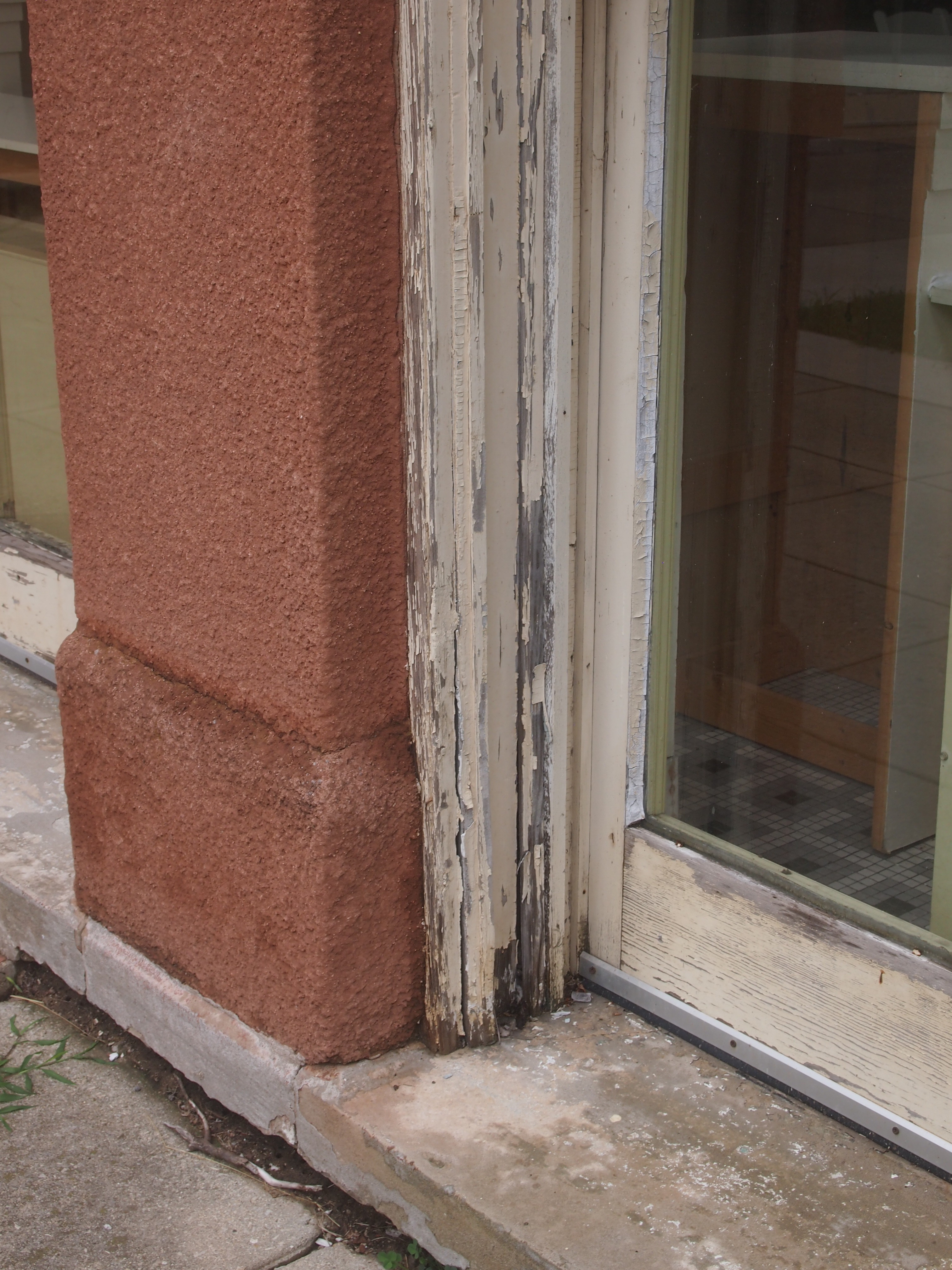 But the inside still looks resplendent. According to the city, "the country club's membership peaked in the late 1950s. Simultaneously, many African-Americans began settling in South Shore. Because the private club excluded black members, it went out of business in the 1970s. In 1974, the Chicago Park District purchased the property to expand its lakefront facilities."
I walked all the way around the building and through it, also taking in a few views of the lake from the South Shore Cultural Center. From a rocky shore.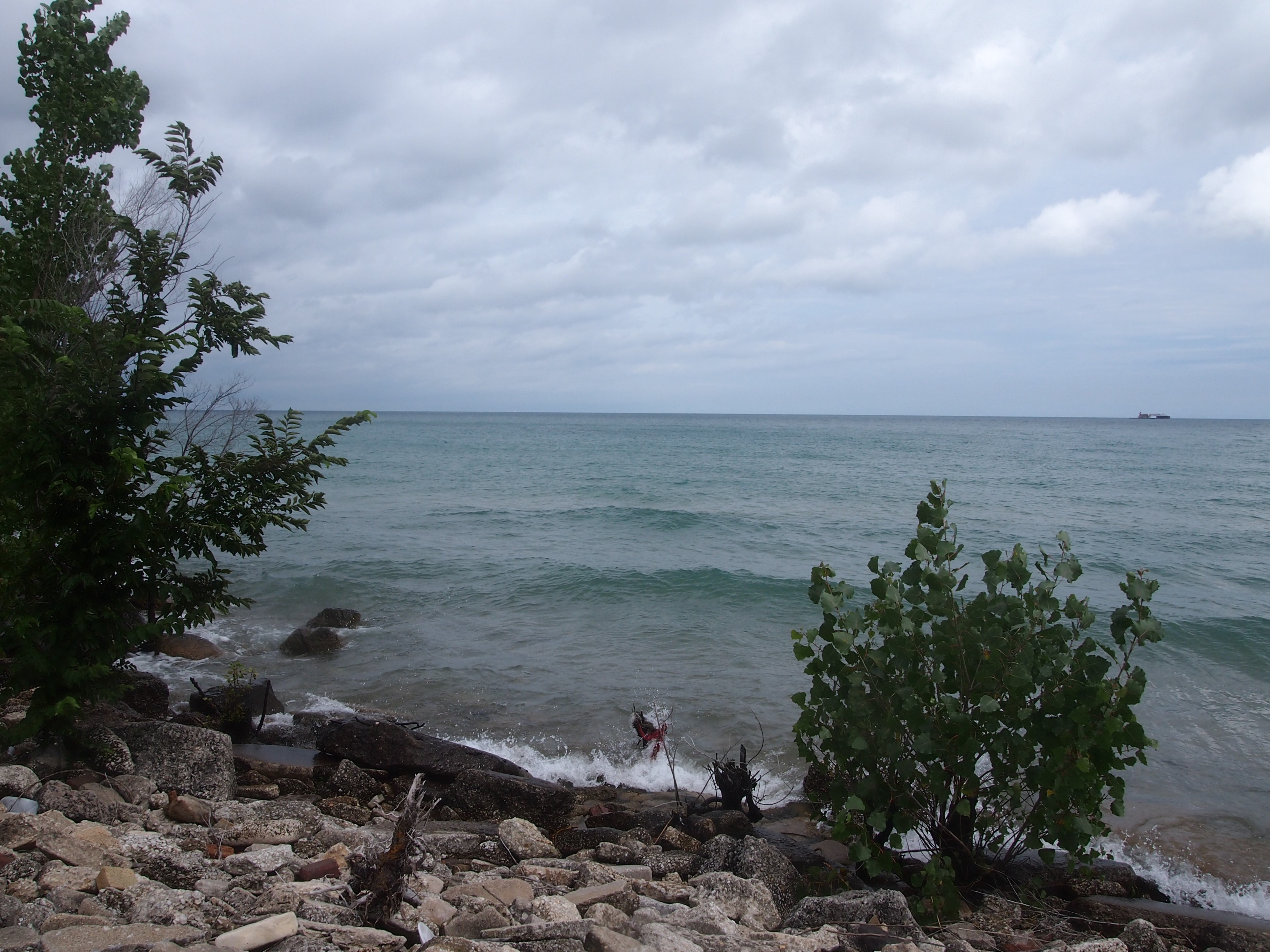 From the property's small beach.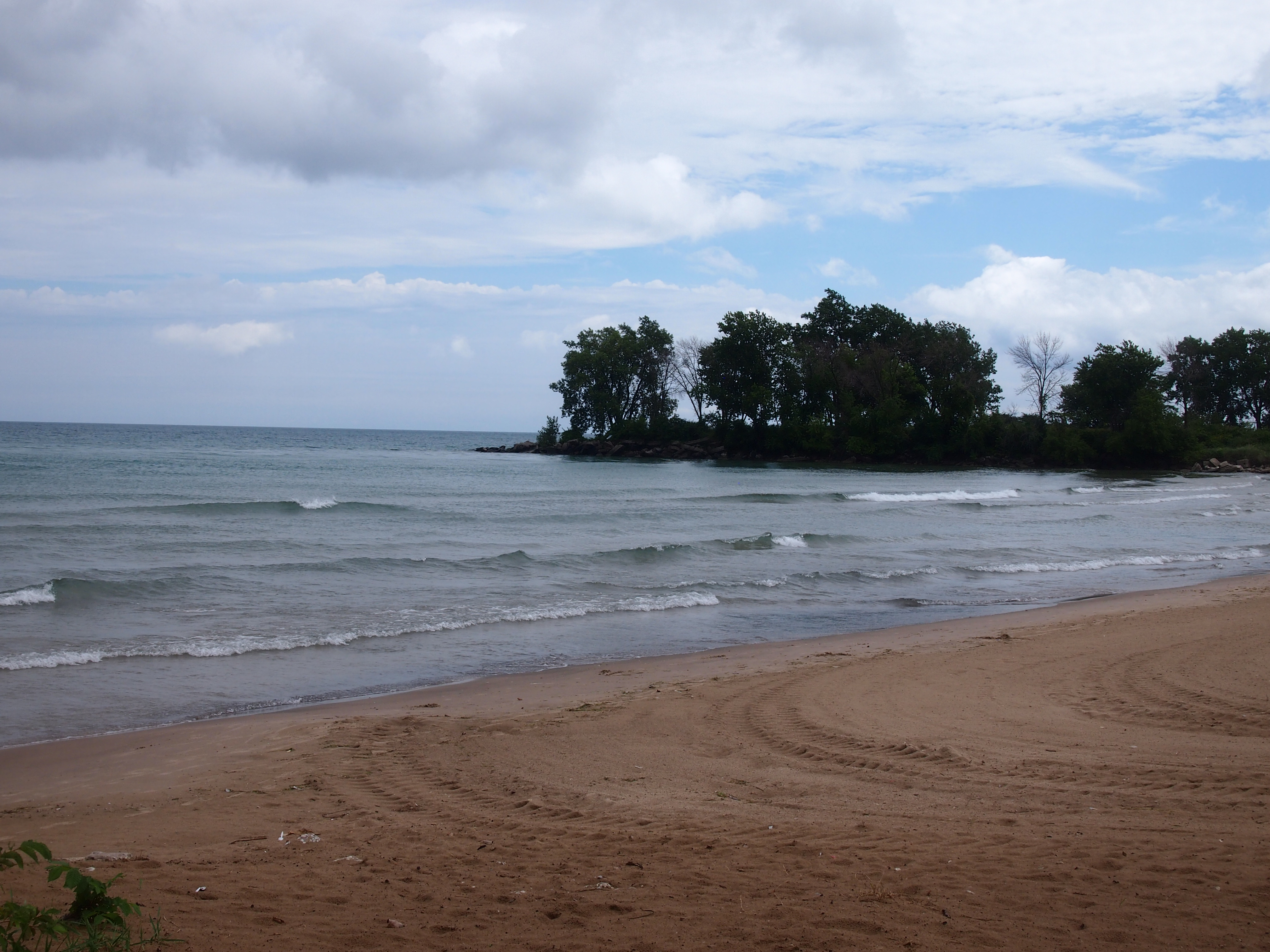 I sat for a while at a picnic table nearby, and the ambient sound was an audio parfait. The waves crashed against the shore; the wind blew; and the cicadas in the nearby tree made their buzz.
A warm Saturday, but almost no one else was there. Not sure why. It isn't the best beach on Lake Michigan, but not the worst either. Maybe there were algae blooms in the water or something else noxious that I couldn't see.