The Nathaniel Russell House on Meeting St. in Charleston, SC, completed in 1808, was originally home of one of the wealthiest men in the city at the time, Nathaniel Russell. In our time, it's an historic property open for tours.
I didn't have time to take a tour. I did have time to wander around its picturesque garden, which is open to the public. More remarkably, in mid-February this year, the garden looked like spring already.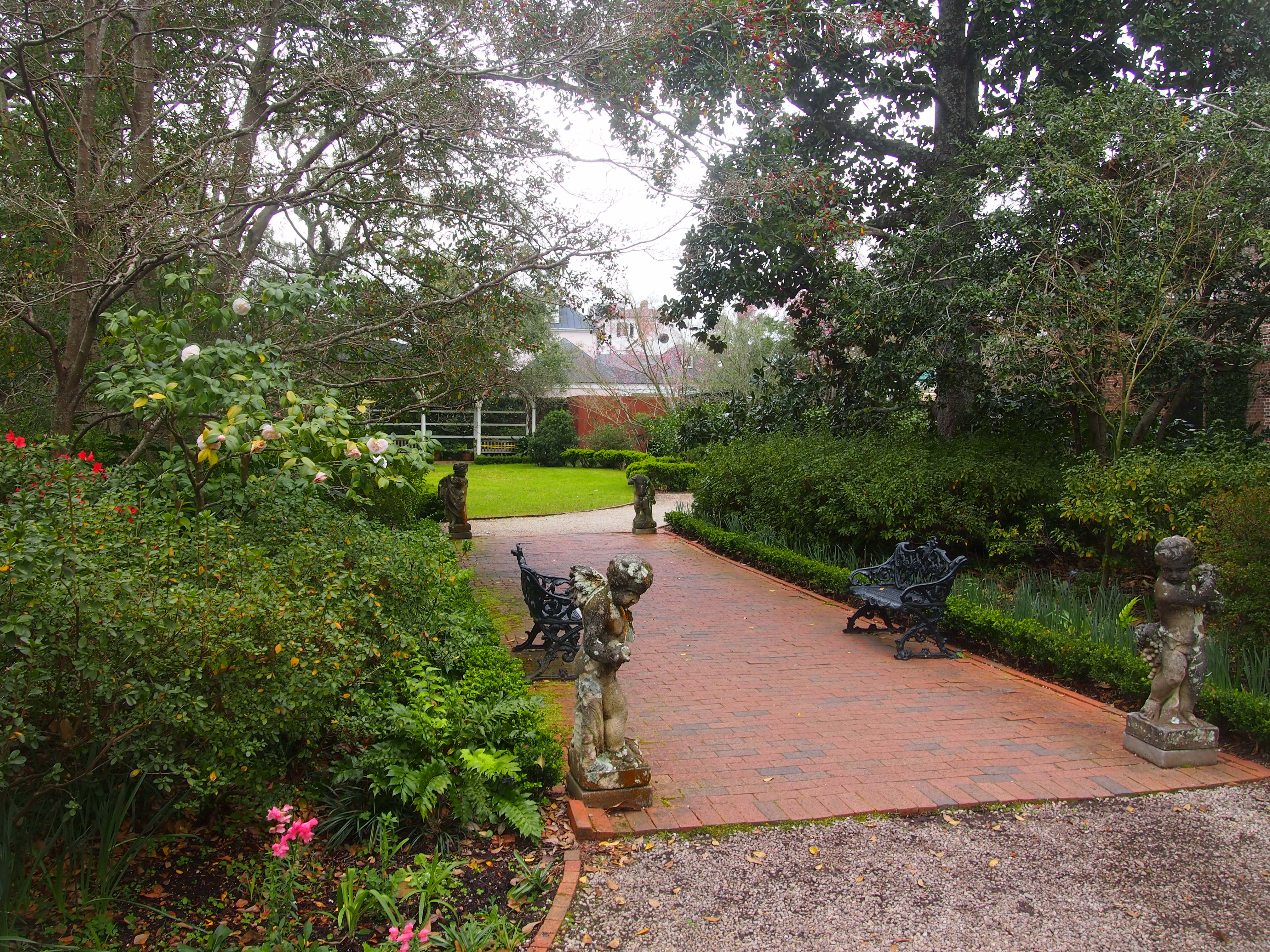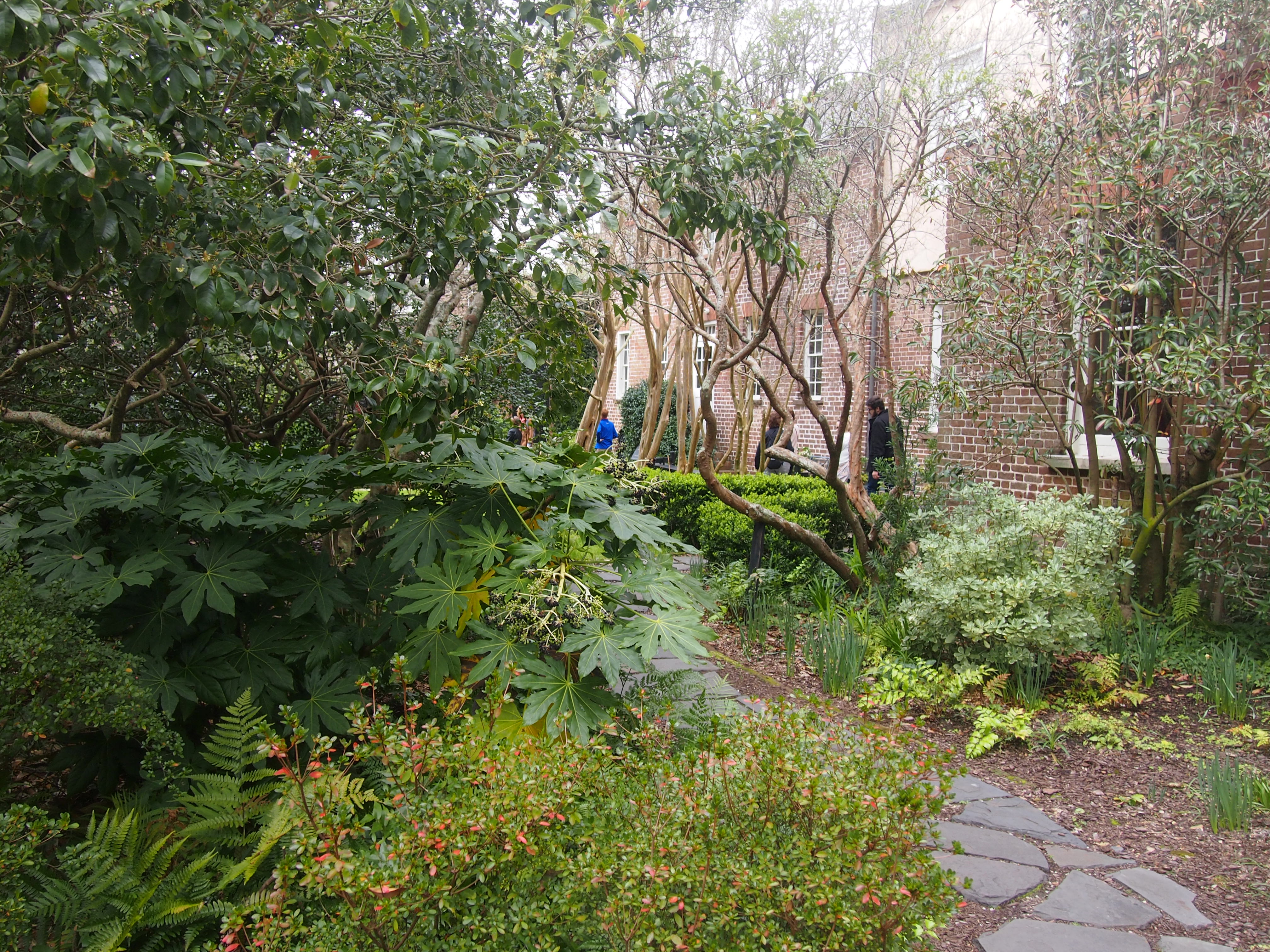 Local sources told me that the weather lately had been unusually warm, even for Charleston. Flowers and other plants responded to the warmth in the only way they know how.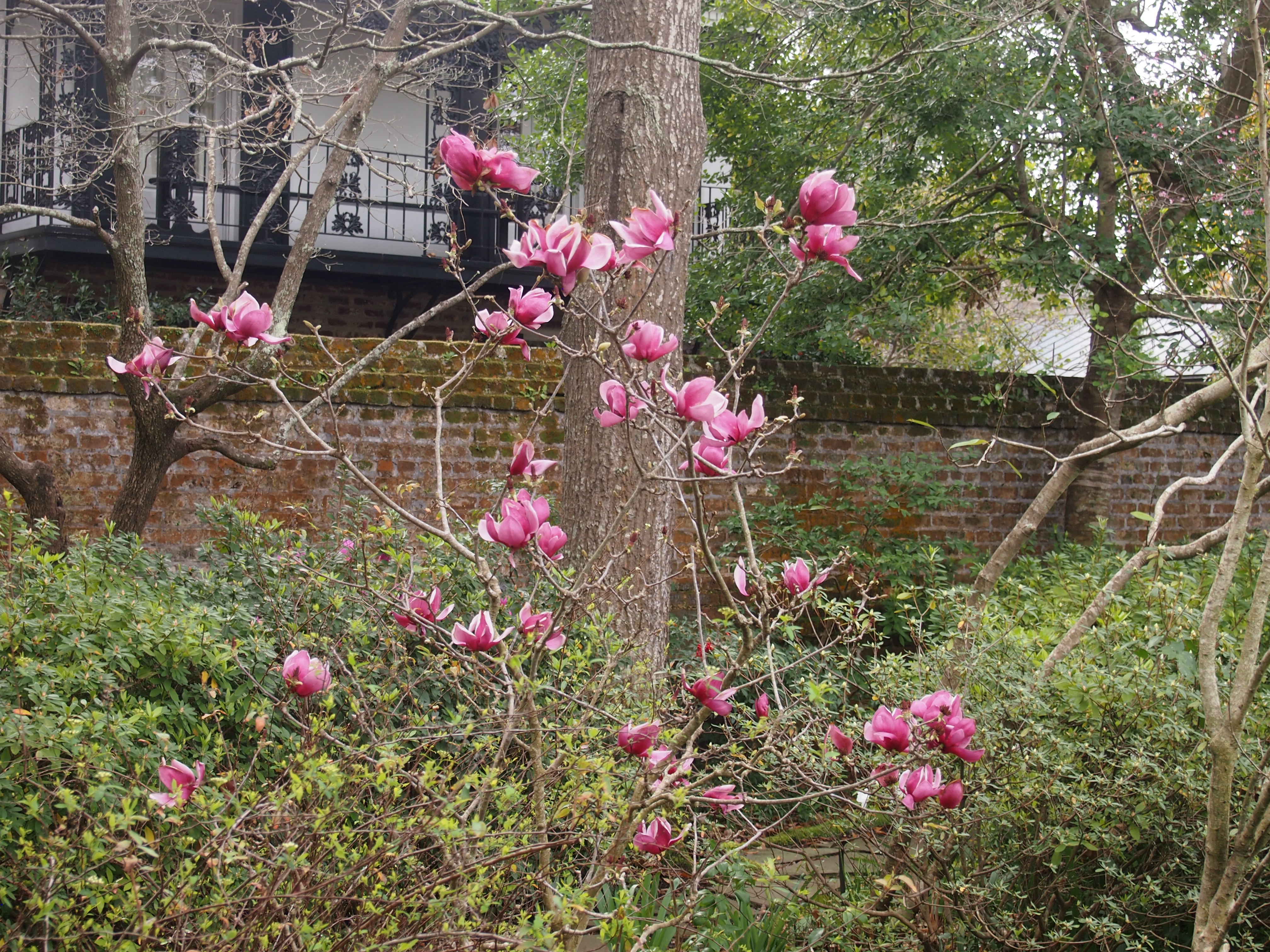 Signage sometimes has its charms in Charleston.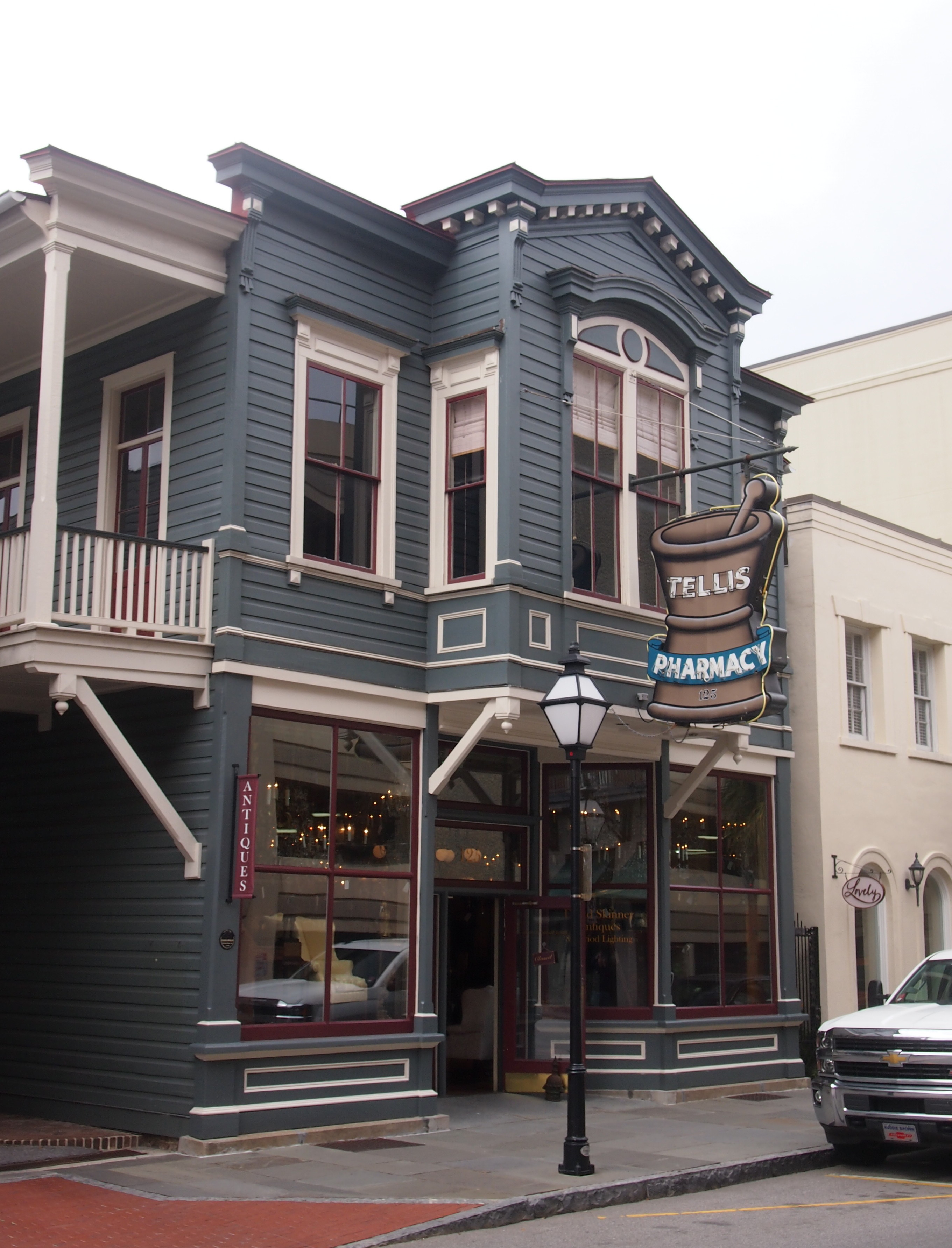 That's what more drug stores need, mortar-and-pestle symbology. Alas, it's only a relic now, since the drug store on this site apparently closed a few years ago. Looks like an antique shop occupies the building, which is on King St. At least the new owners decided to keep the sign; or maybe it's protected.
Unlike St. Philip's graveyards, which were locked away behind imposing iron fences (though I could see the stone of Vice President Calhoun in the distance), the Circular Congregational Church's graveyard is open to all during the day.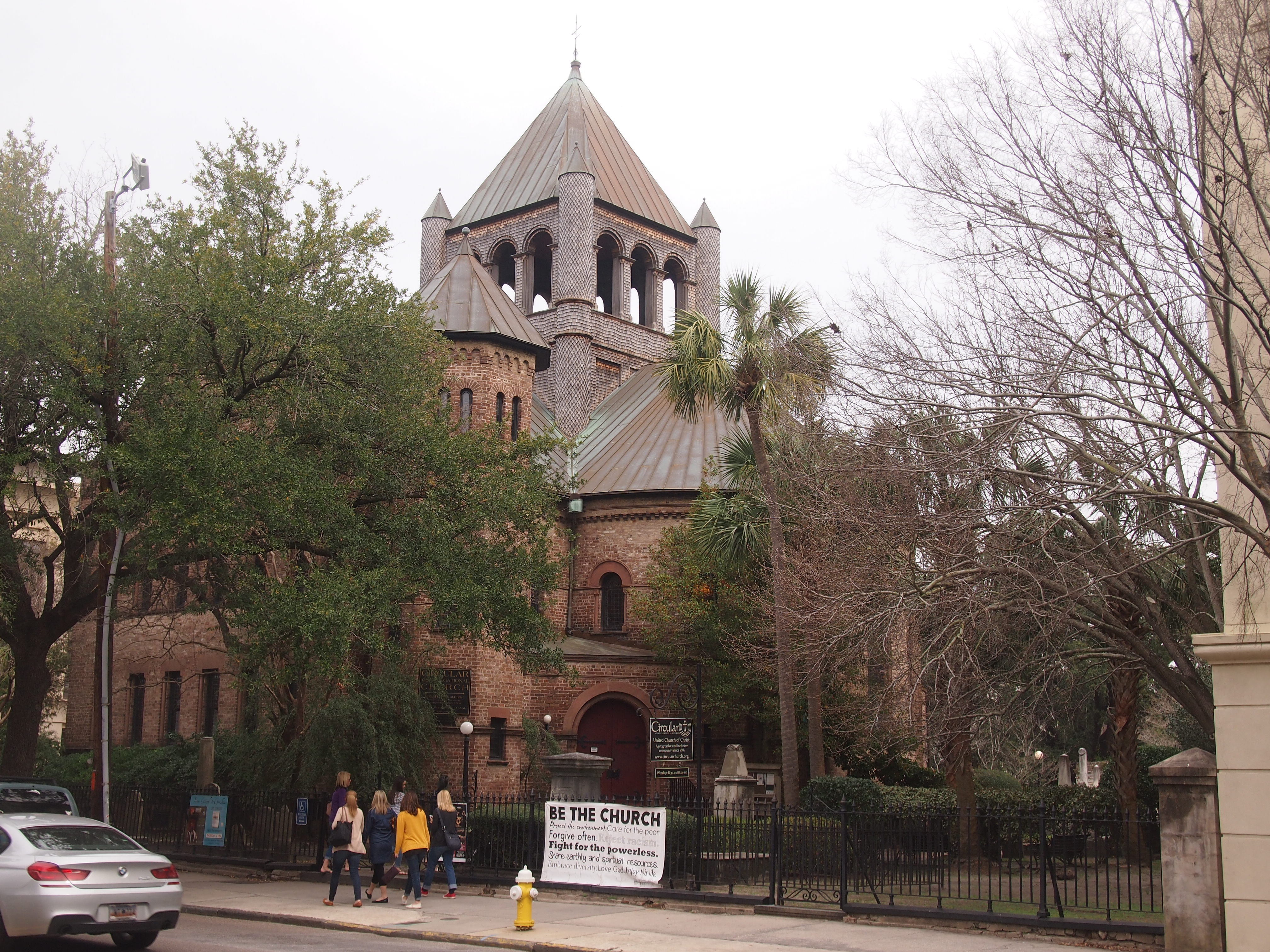 The cemetery included some stones, pre-Revolution in vintage, that reminded me very much of the old stones in Boston's downtown graveyards.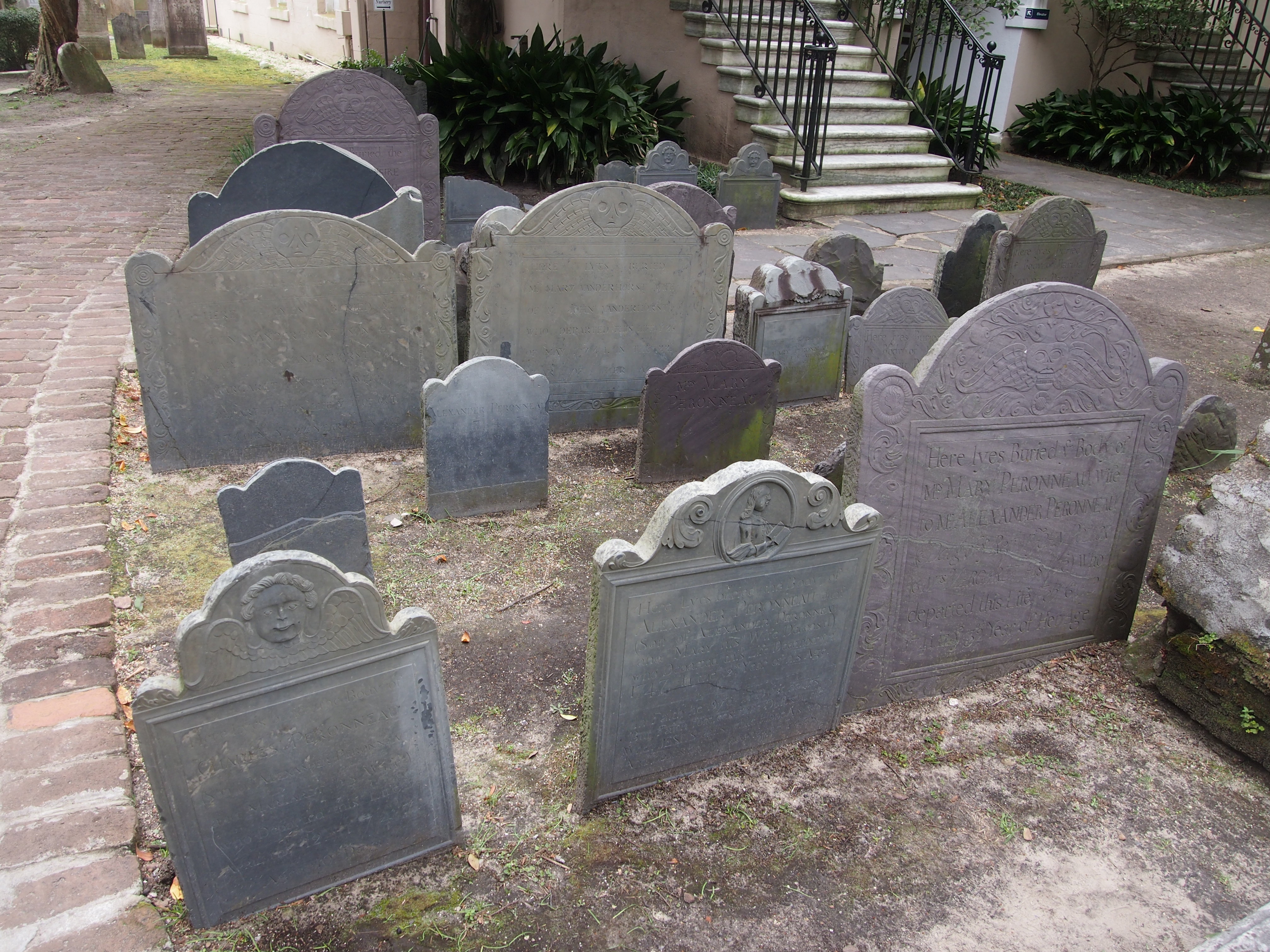 Plus plenty of later 18th- and 19th-century stones.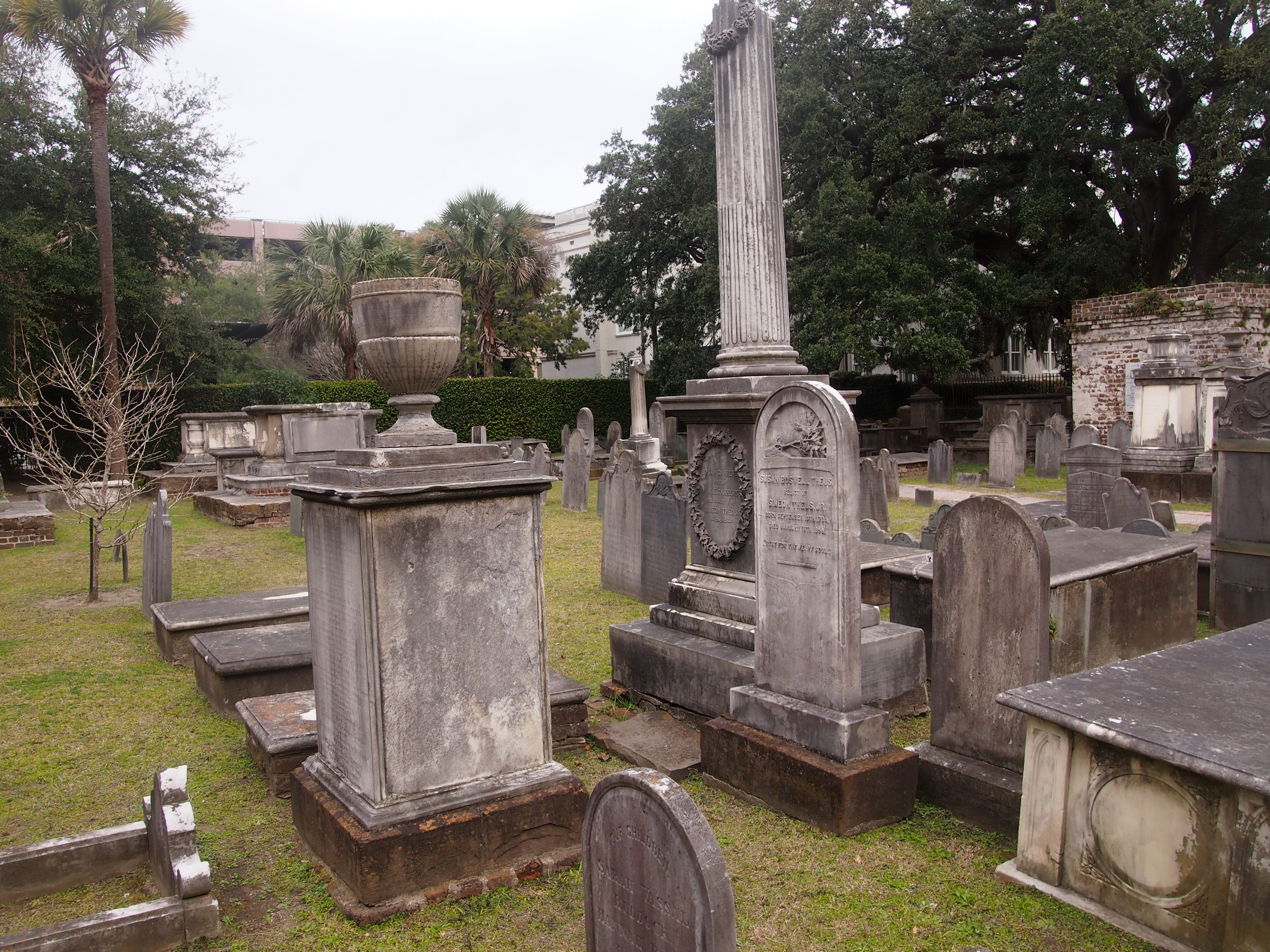 And some nice views of the back of Circular Church.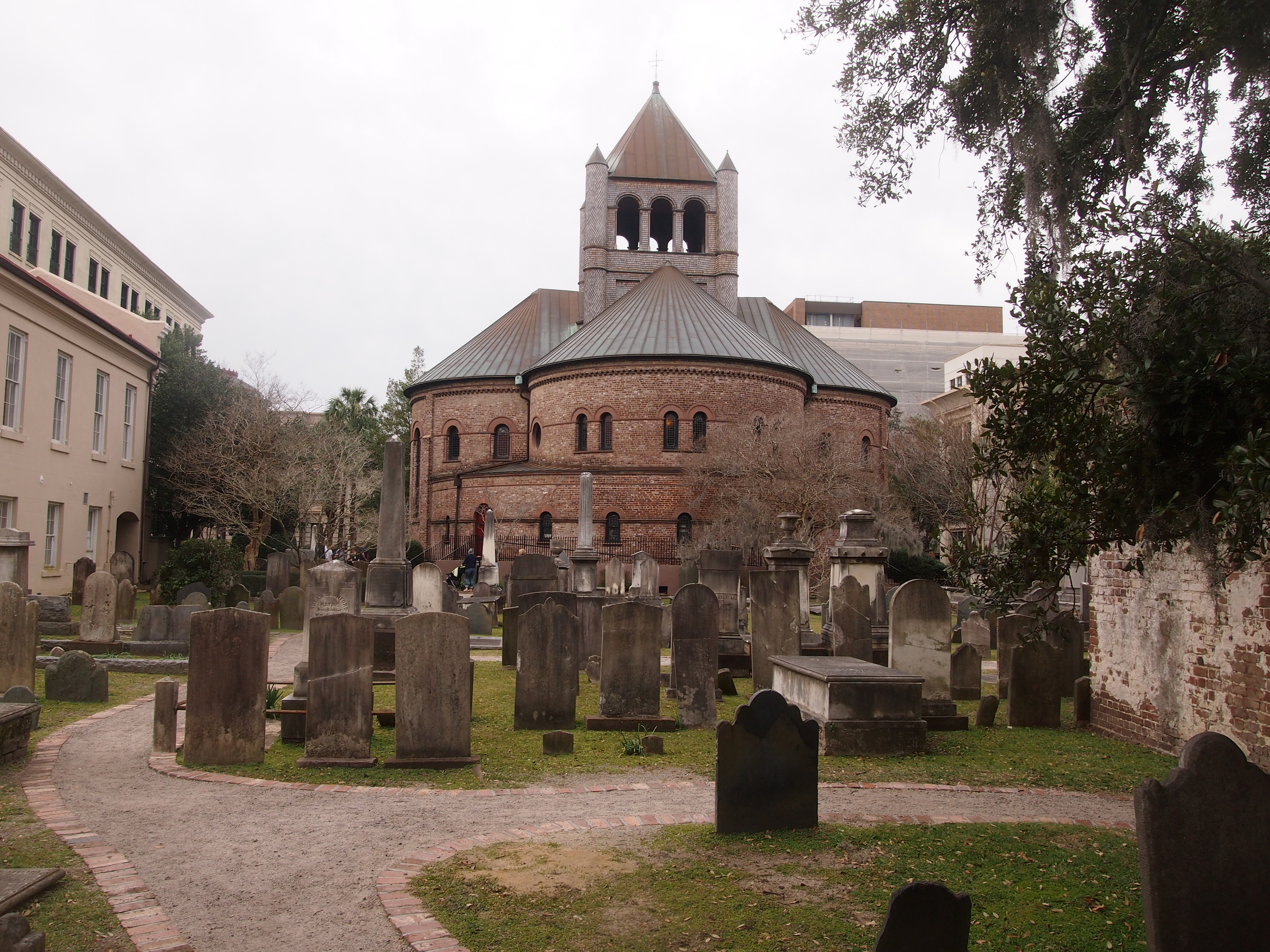 One of the best known tourist attractions in Charleston is City Market, which has been the site of a public market for more than two centuries. I've never been one to eschew tourist destinations just because they're popular among tourists, so I popped it for a look. Not bad, but not nearly as interesting as the Pike Place Market in Seattle.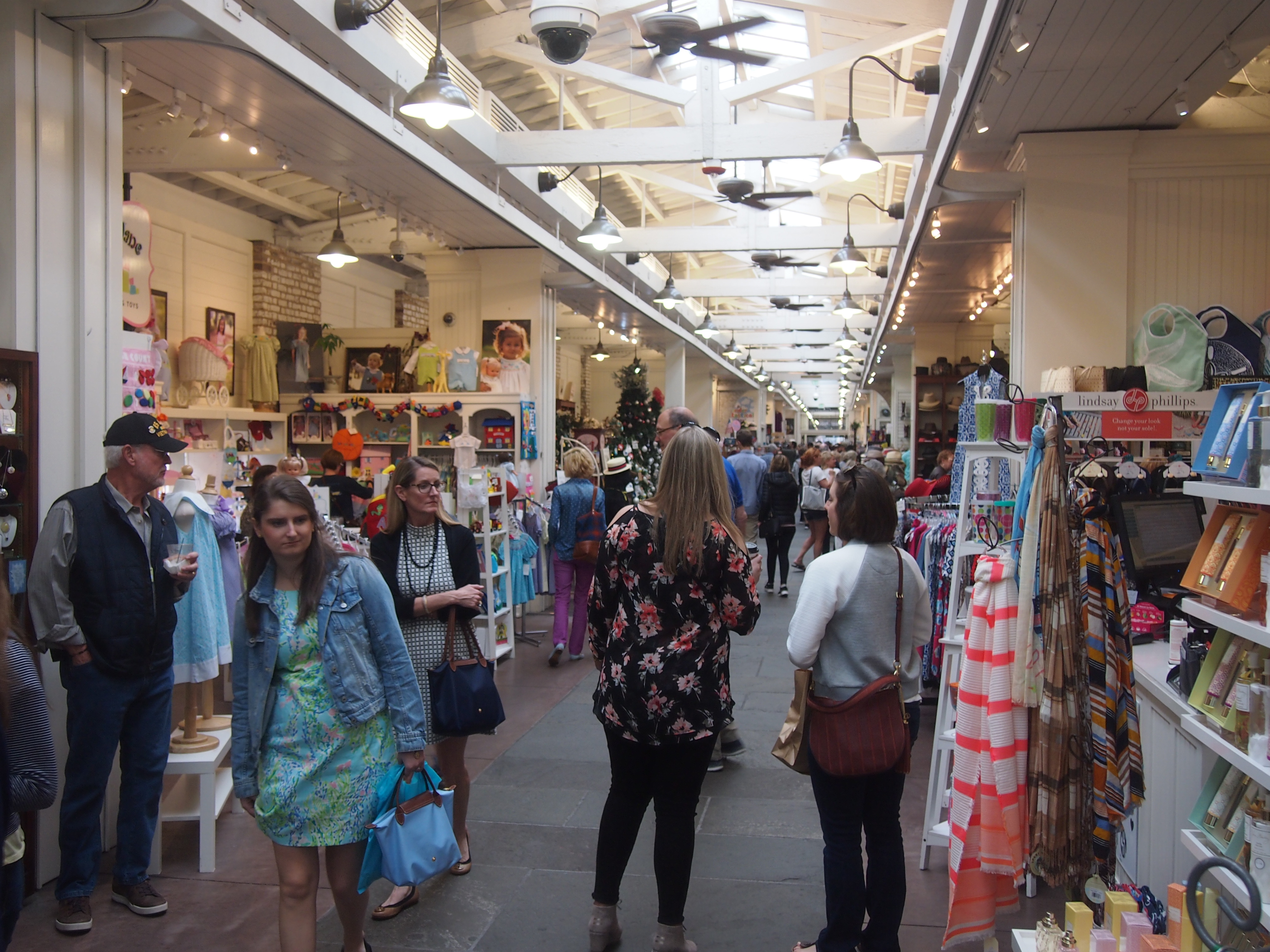 One more structure: Charleston City Hall.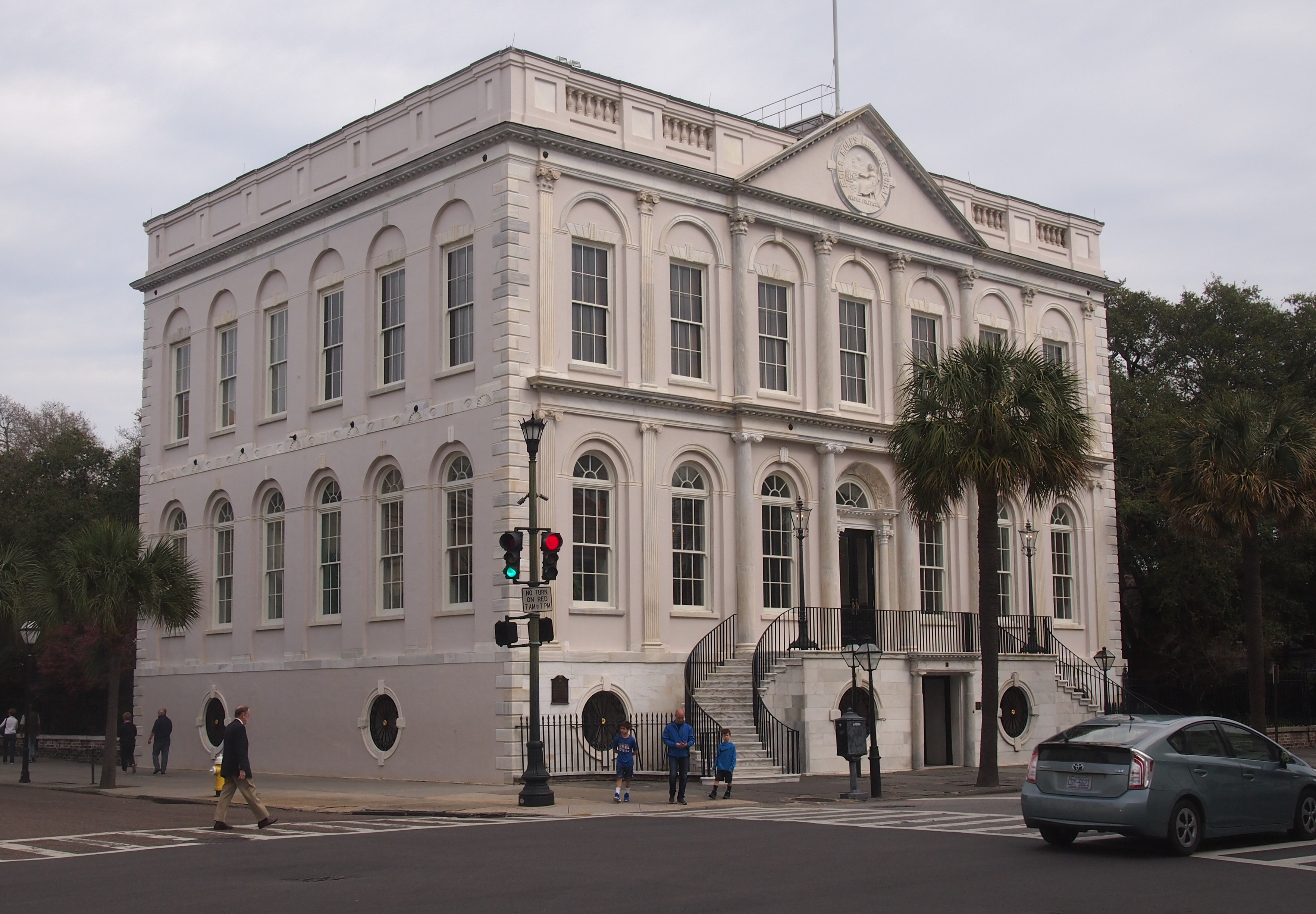 Discover South Carolina says: "On the site of a Colonial marketplace, this handsomely proportioned 1801 building first housed the Bank of the United States and then became Charleston's City Hall in 1818. The design is attributed to Charlestonian Gabriel Manigault, a gentleman architect credited with introducing the Adamesque style to the city after studying in Europe."
Also worth knowing: the building has some of the few public restrooms in downtown Charleston that are open on the weekend.