My wooden back scratcher — one of earliest inventions of mankind, for sure, and still one of the best — still has its label attached. I just noticed that. A product of Daiso Japan, it was acquired in Japan early this year and brought to me as o-miyagi.
The label is in Japanese and English. The English WARNING says:
Please understand that there is a risk of having mold and bugs since this is made of natural material.
Please do not use this for any other purpose than what it should be.
Please follow the garbage segregation rules imposed by local municipality.
Here's a picture from Lou Mitchell's last month. "A Millennial Couple at Breakfast."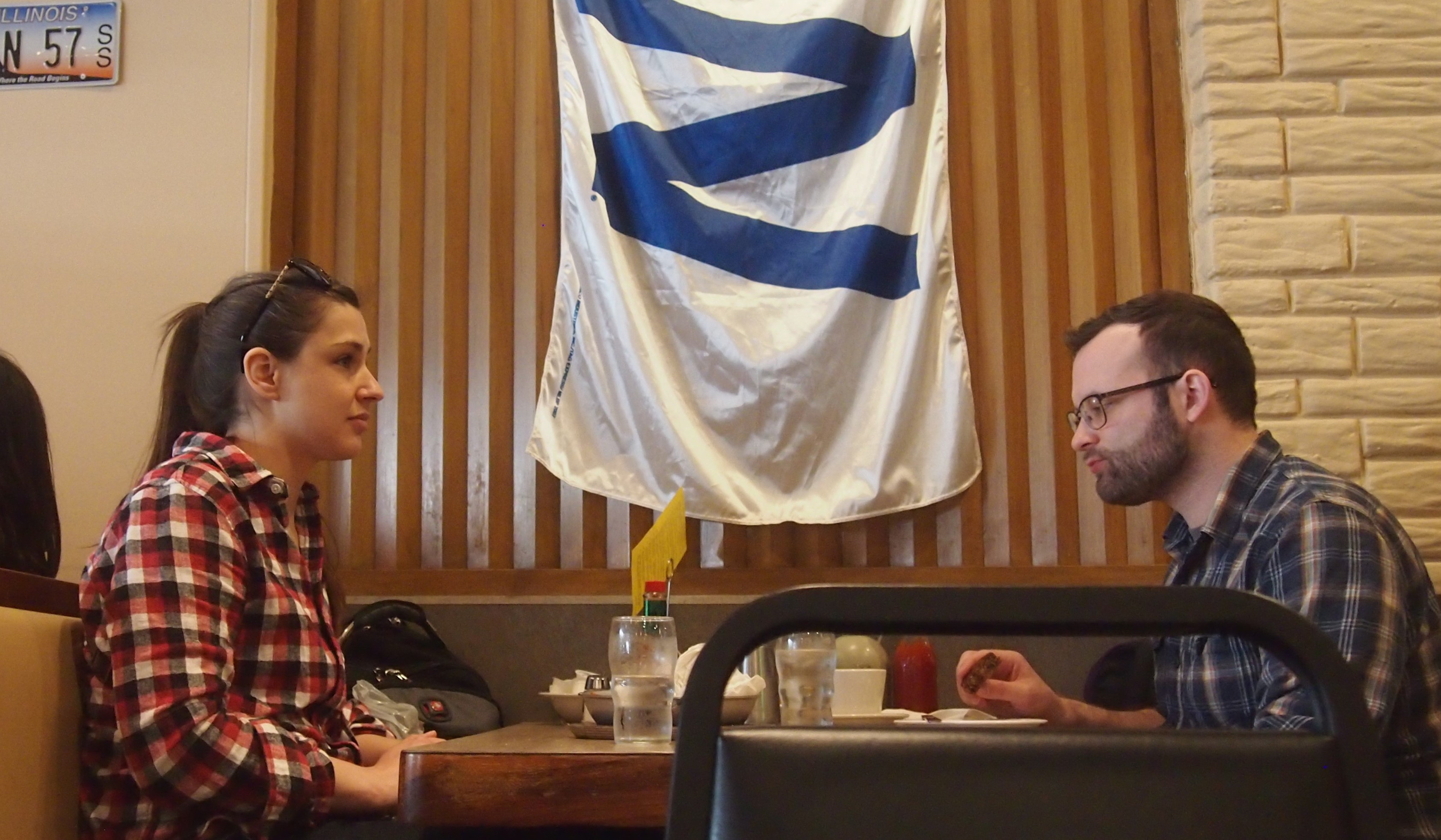 The flag between them is a Cubs W flag. They were all over when the Cubs were in the World Series, and you still see them sometimes. Ann asked me what it stood for. I said, Win. She said, couldn't that be for any team anywhere? I assured her that that kind of reasoning has no place in sports fandom.
Here's an article about Carvana. That's a company that develops automobile vending machines. Or rather, mechanical towers that dispense cars previously acquired online. I'd never heard of it before. They're in Dallas, San Antonio and Austin, among other places, so maybe I ought to take a look at one.
A few weeks ago, there was a thing going around Facebook: List 10 musical acts, nine of which you've seen, one you haven't. Others are invited to guess which is the one you haven't seen. Pointless but harmless. I refuse to do it on Facebook, but I will here. Alphabetically.
The Bobs
Chubby Checker
Irwin Hepplewhite & the Terrifying Papoose Jockeys
Gustav Leonhardt
Bob Marley
Natalie Merchant
Bill Monroe
Taj Mahal
They Might Be Giants
Francis Xavier & the Holy Roman Empire