On Saturday we visited Governors State University in exurban Chicago — way down south in the Will County burg of University Park, Ill. — for a look at its expansive sculpture park, which mostly features large-scale metal works. Its formal name is the Nathan Manilow Sculpture Park. I visited the place in 2002 and posted about some years later.
"Formally established by the Governors State University Board of Trustees in 1978, the Nathan Manilow Sculpture Park was named for Nathan Manilow, a visionary developer who, along with Carrol Sweet and Philip Klutznick, formed American Community Builders at the conclusion of World War II," says the GSU web site. "They planned and built the neighboring Village of Park Forest for returning GIs. The history of the Nathan Manilow Sculpture Park predates GSU in that sculptor Mark diSuvero spent the summers of 1968 and 1969 living and building sculpture on the land that was to become the university.
"1968-69 – Lewis Manilow, son of Nathan Manilow, loans the use of a house on the future campus of GSU to sculptor Mark diSuvero. DiSuvero spends two summers creating sculpture. His presence attracts other artists: John Chamberlain, Richard Hunt, John Henry, Charles Ginnever and Jerry Peart, among others, to the area. DiSuvero creates at least three sculptures: 'Yes! for Lady Day,' 'Prairie Chimes' and 'The Mohican.' "
After nearly 15 years, I figured it was time to go again. Turns out that sculptures have been added since then. Many of those we saw had not only been added since then, but created since then. Such as "Windwaves" by Yvonne Domenge from 2010.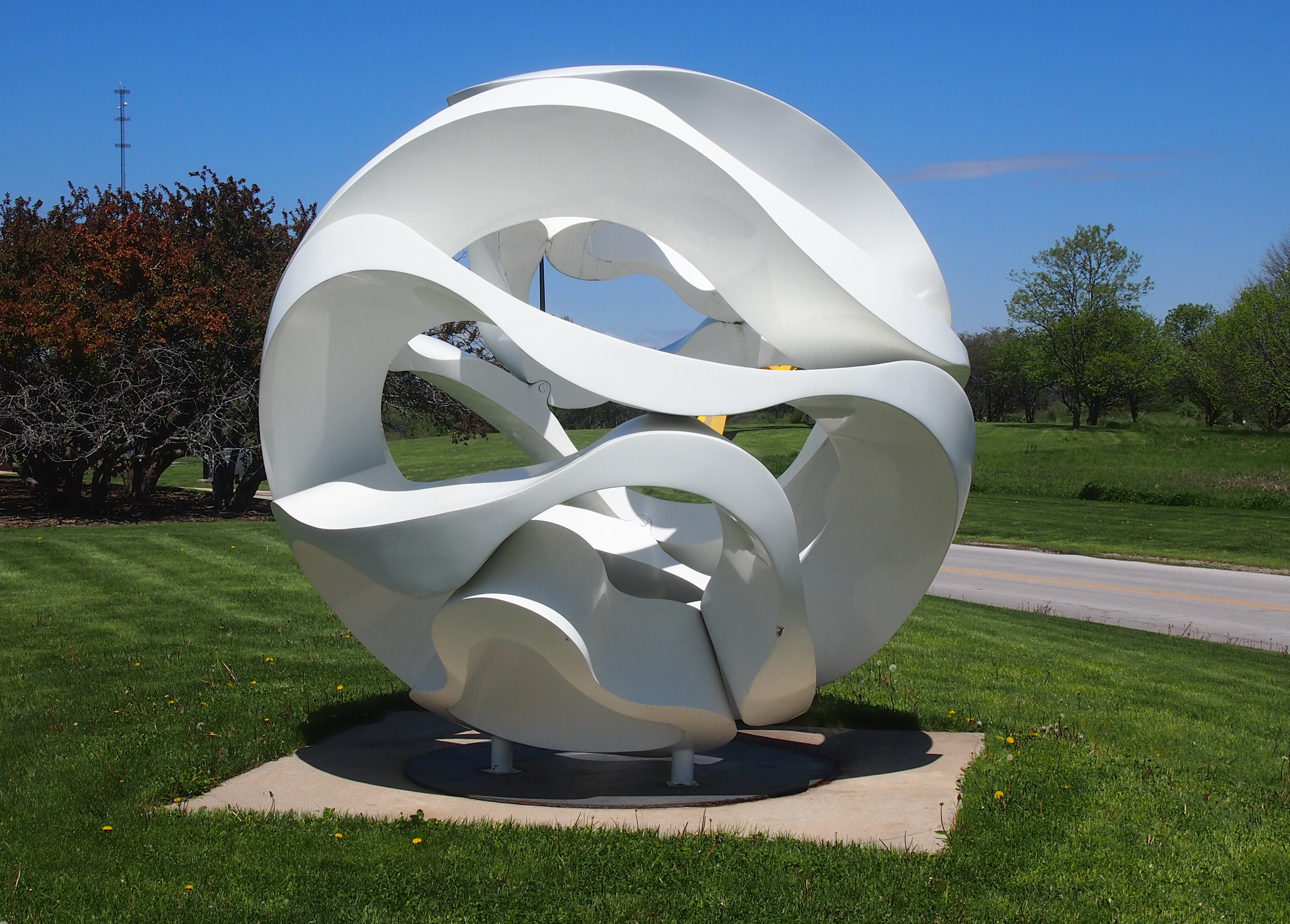 "Oscar's Inclination" by Michael Dunbar dates from 2004.
Beyond "Oscar's Inclination" was "Falling Meteor" by Jerry Peart, which I'm pretty such was here in 2002. It was created in 1975.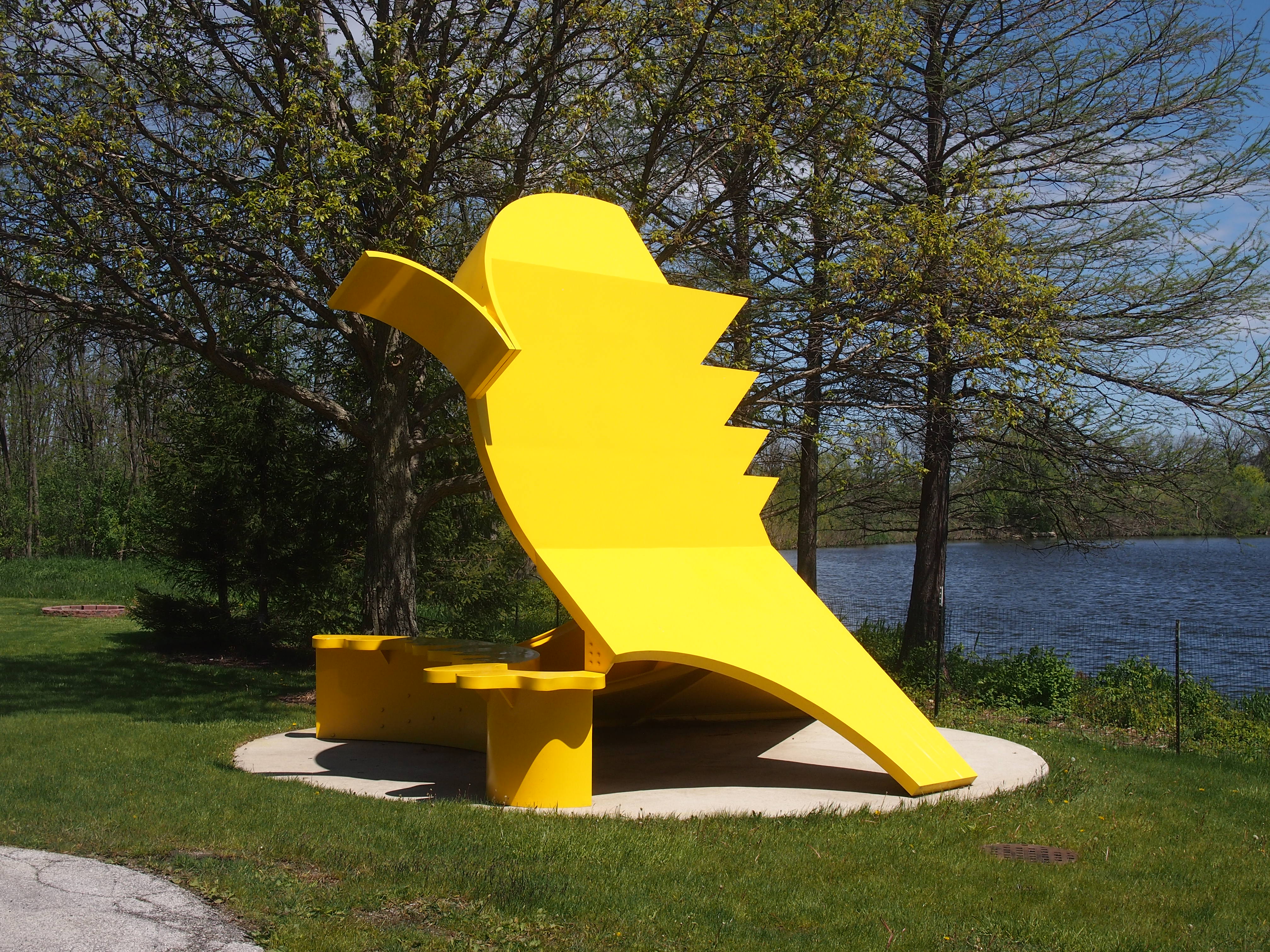 This was one of the smaller works that we saw, "Meeting Ends" by Chakaia Booker, from 2005.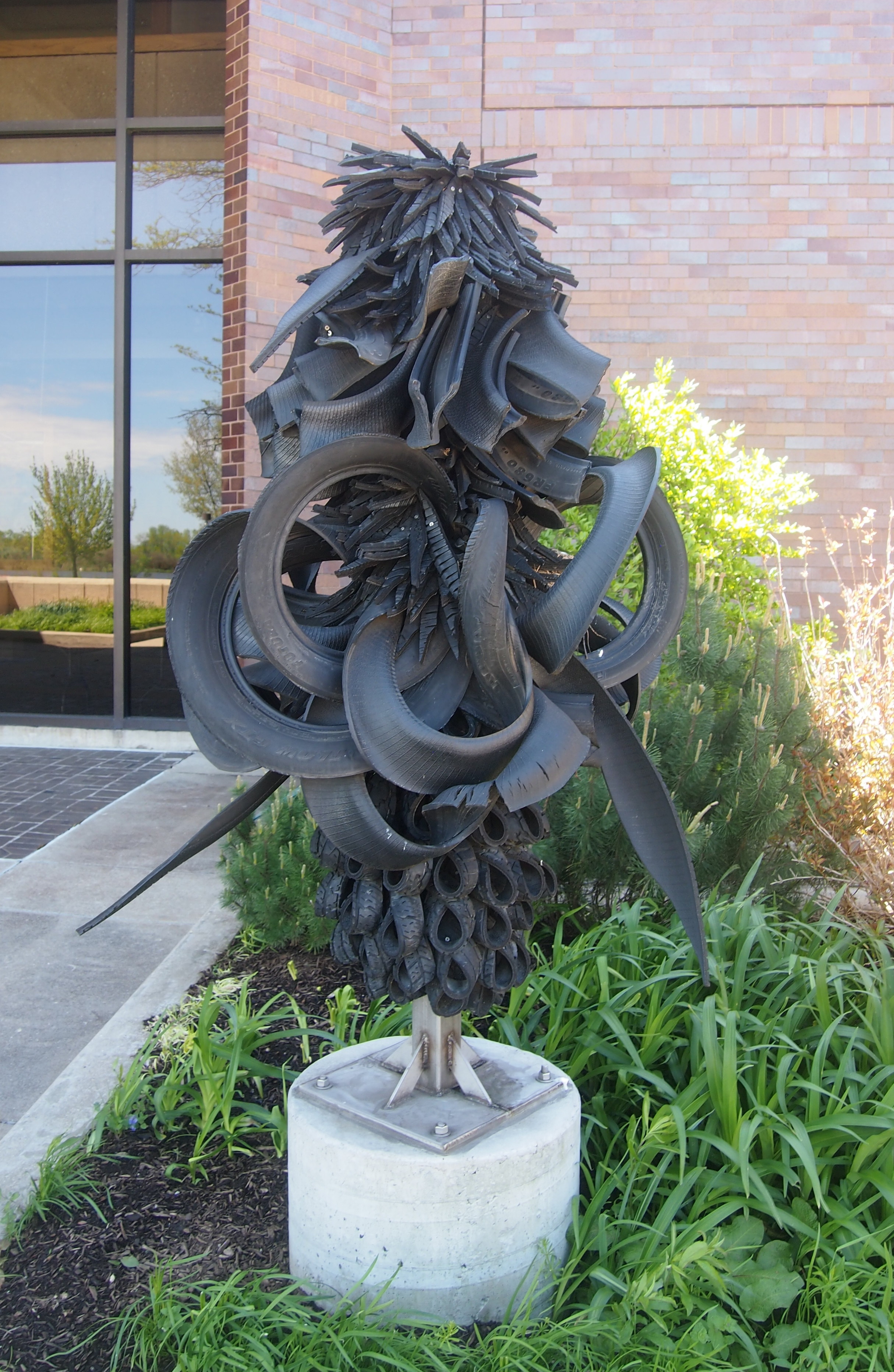 Made of rubber tires and stainless steel. An artwork for us, but also a nesting site for birds.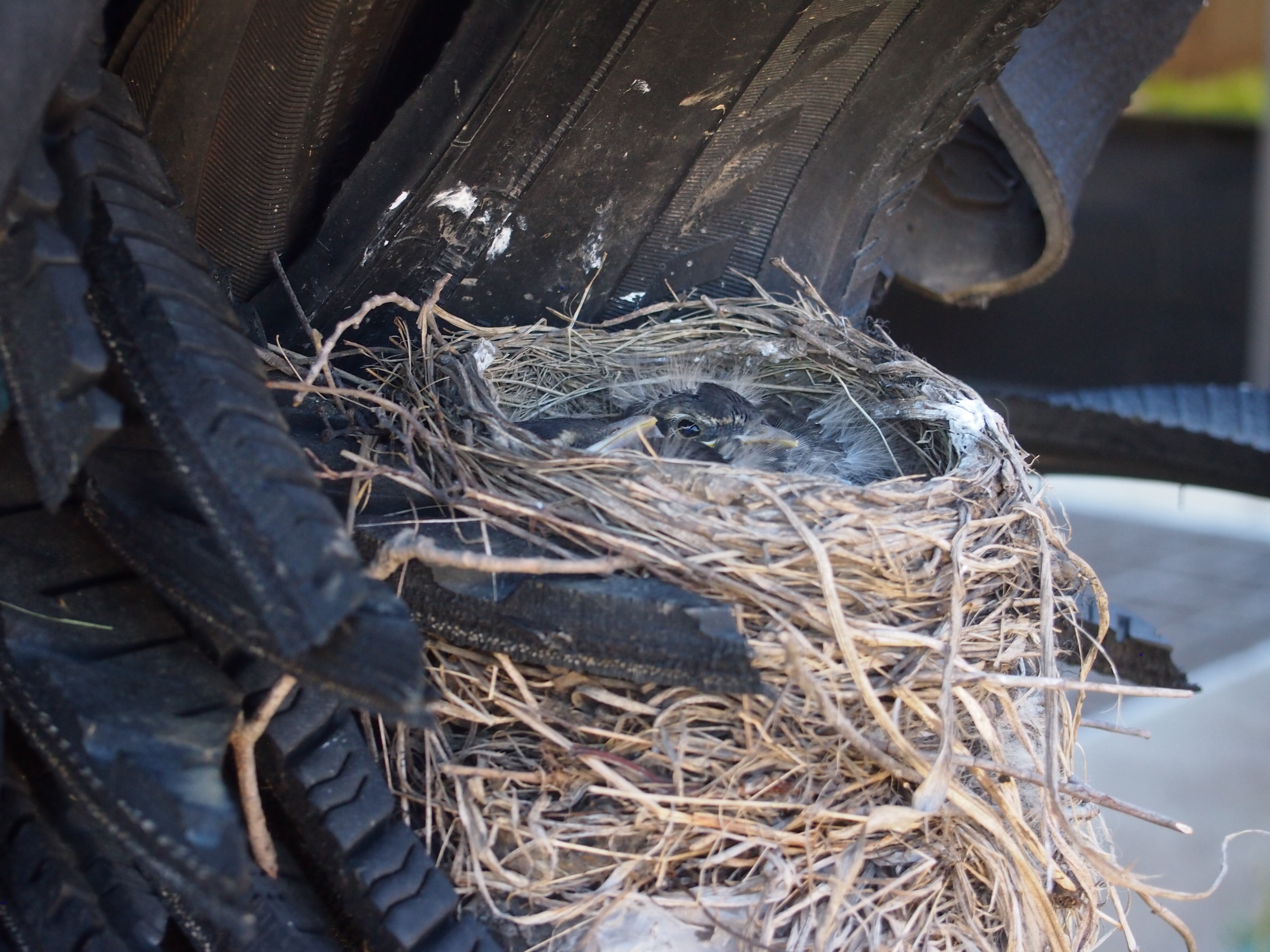 GSU has a lot of land: 750 acres, which is plenty of room to keep large metal sculptures. Beyond the pieces that are near the school's buildings, you need to walk along mowed pathways, sometimes soggy considering the recent rains, to see other works.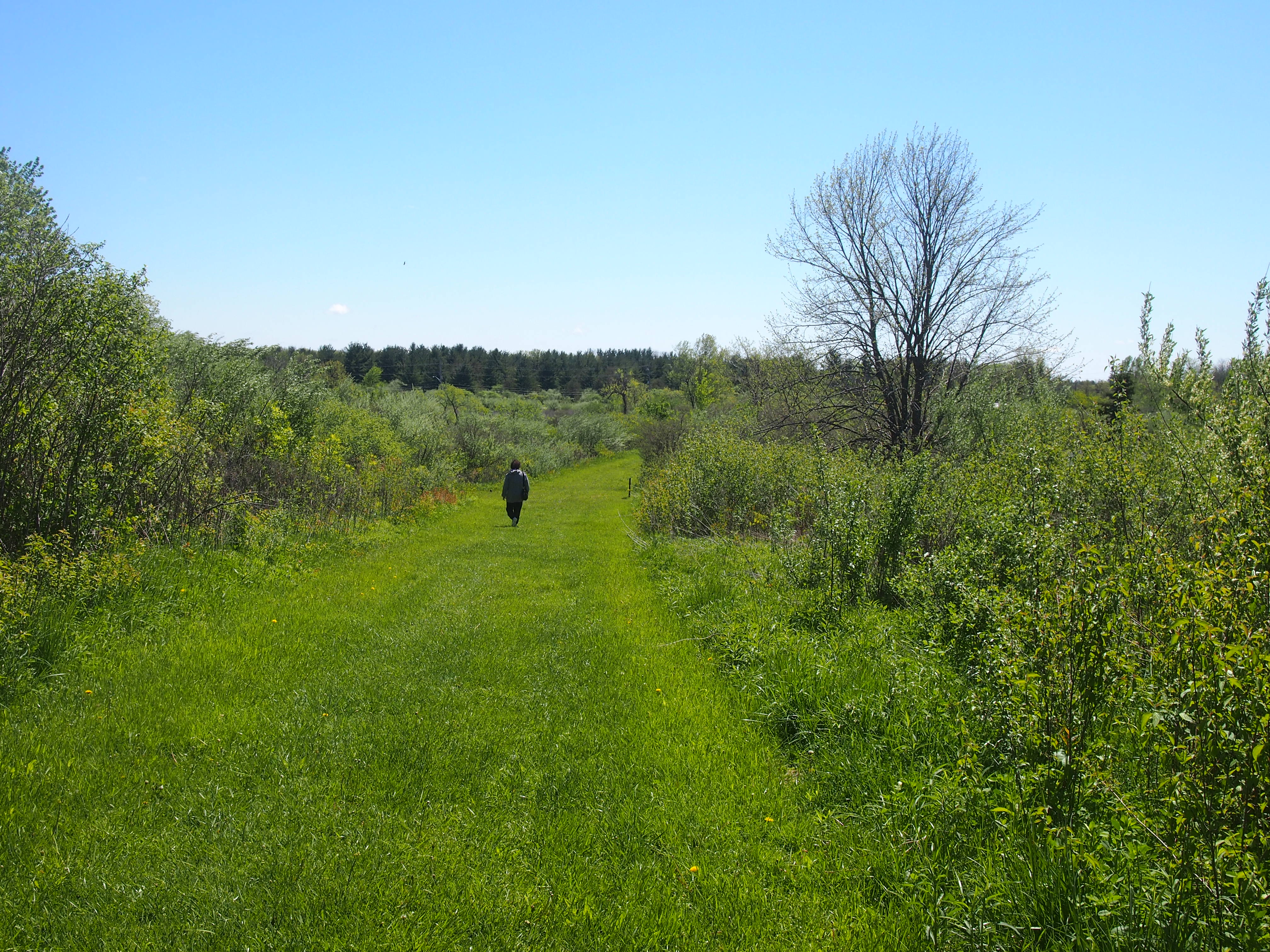 A couple of favorites from last time: "Phoenix" by Edvins Strautmanis, one of the vintage 1968 works, and off in the background, "Flying Saucer" by Jene Highstein, 1977. "Phoenix" looks like it's been refurbished.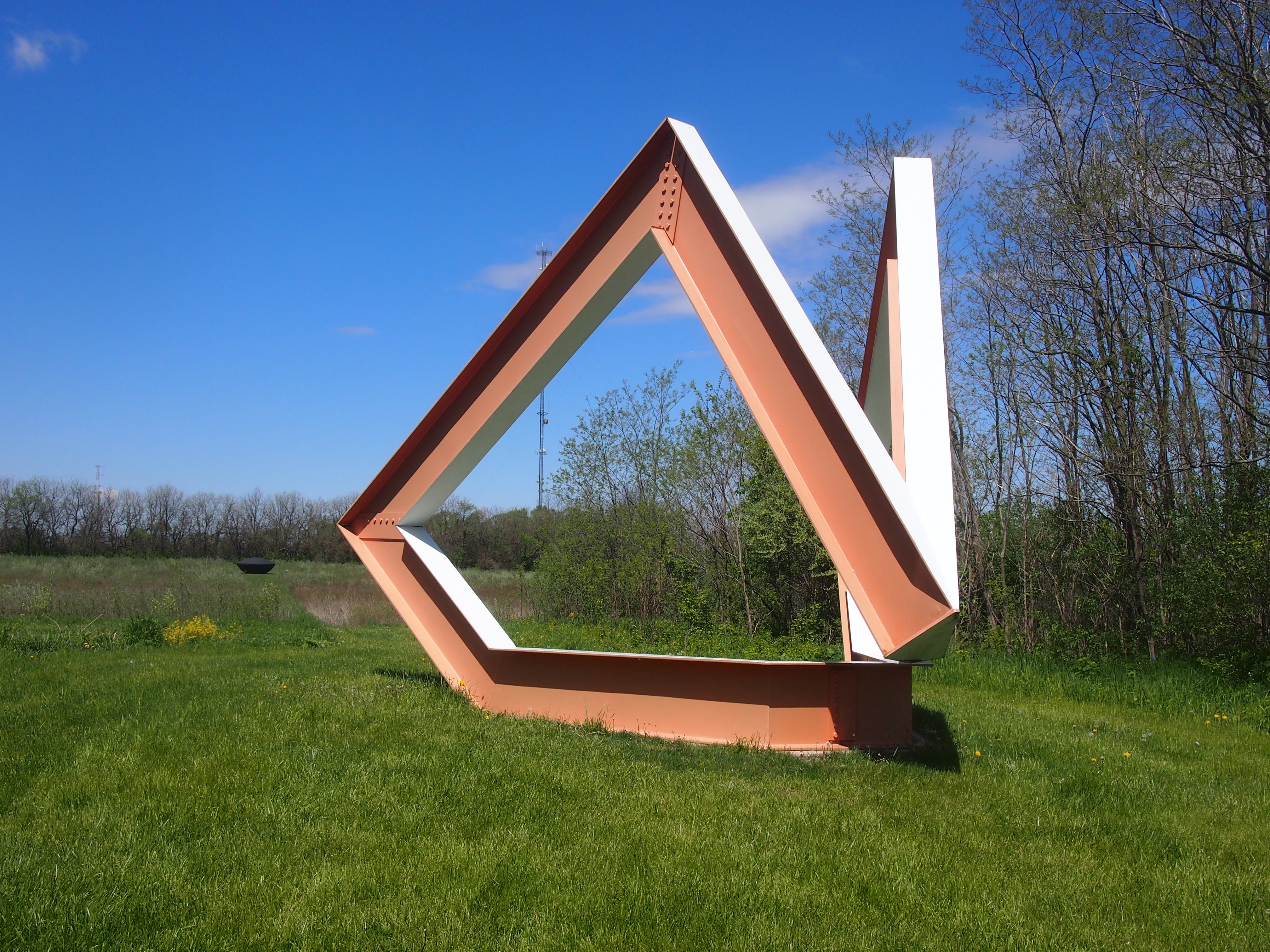 And "Icarus" by Charles Ginnever, another early one: 1975.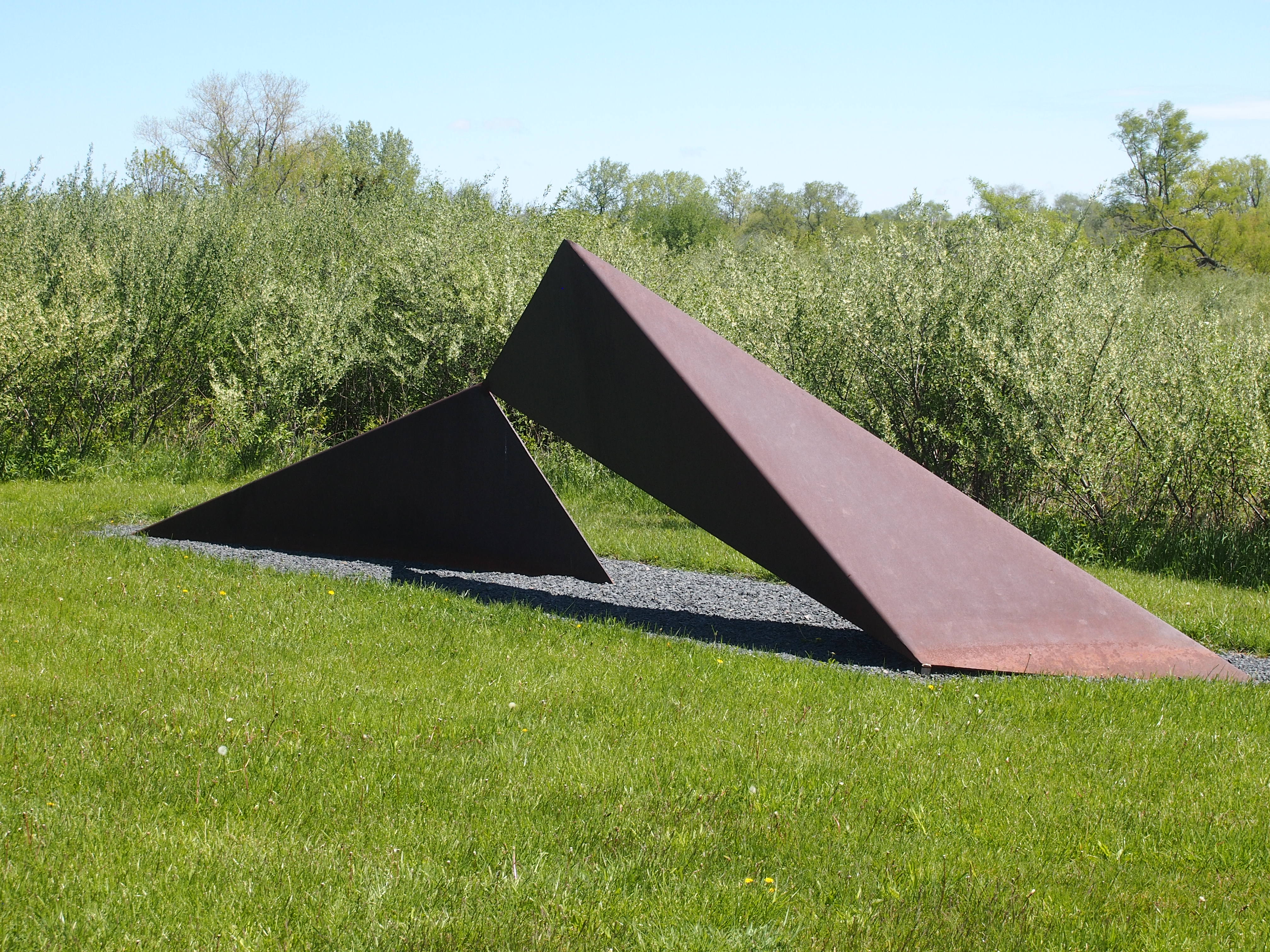 The director and curator of the park in recent years has been Geoffrey Bates, who just retired. More about him and the park is here.