Around 7 this morning I wasn't entirely awake, but a loud clap of thunder decided I should be. It was the first of several. Rain seems to have fallen earlier, in the wee hours, but around then it started pouring with gusto.
That didn't last too long. But a few hours later, it happened again. And a while after that, one more time. A lot of rain had fallen by midday, though not as much as some unfortunate places north of here, such as Mundelein, Ill., in Lake County. Many of the flood pictures in this Daily Herald item are out that way.
Our streets were passable, the lower level of our houses dry. For us, it wasn't quite the Inundation of 2008. Still, at about 2, returning from an errand, I noticed a neighborhood park, about a mile from my house, that was largely underwater. I happened to have my camera.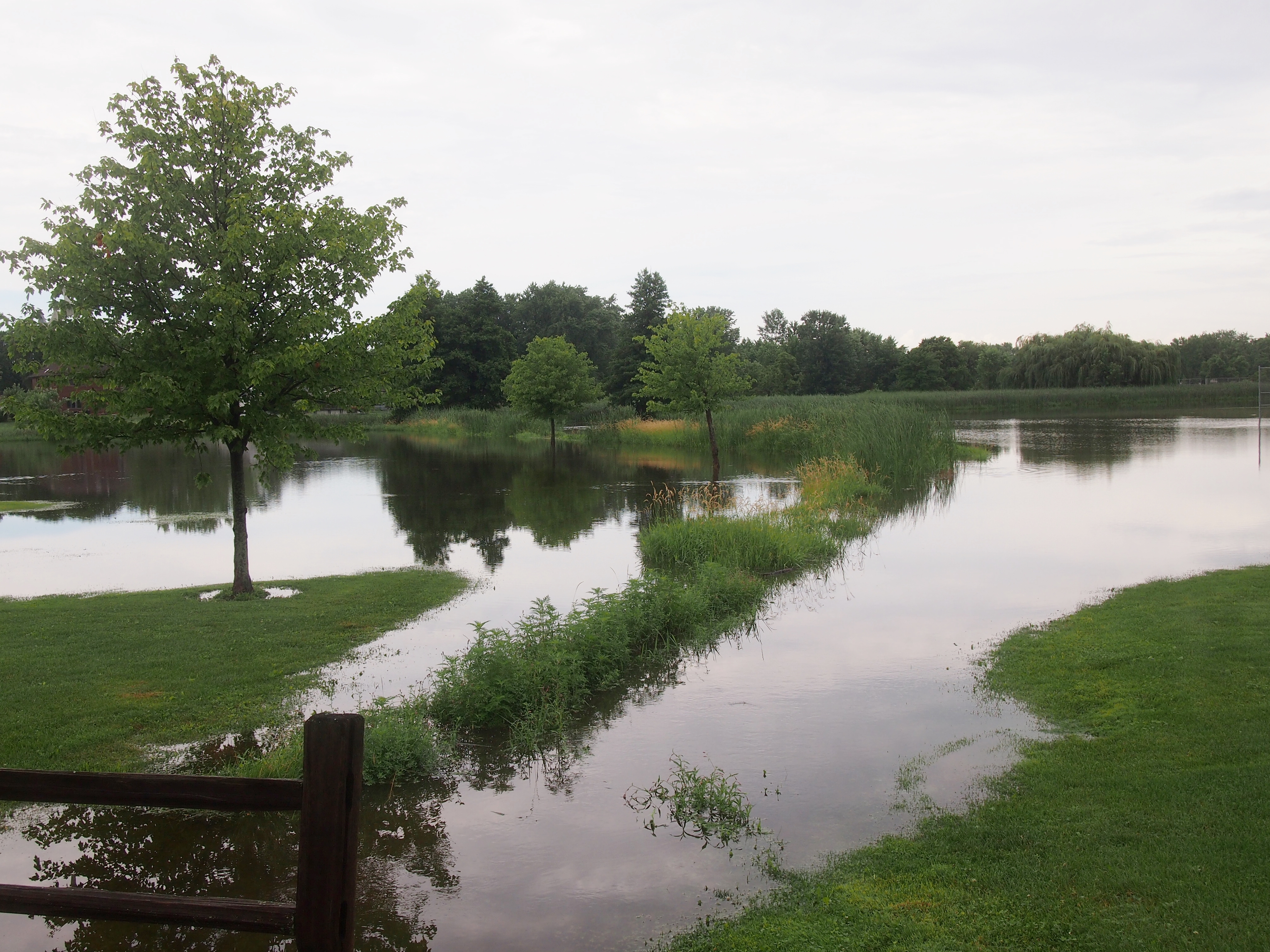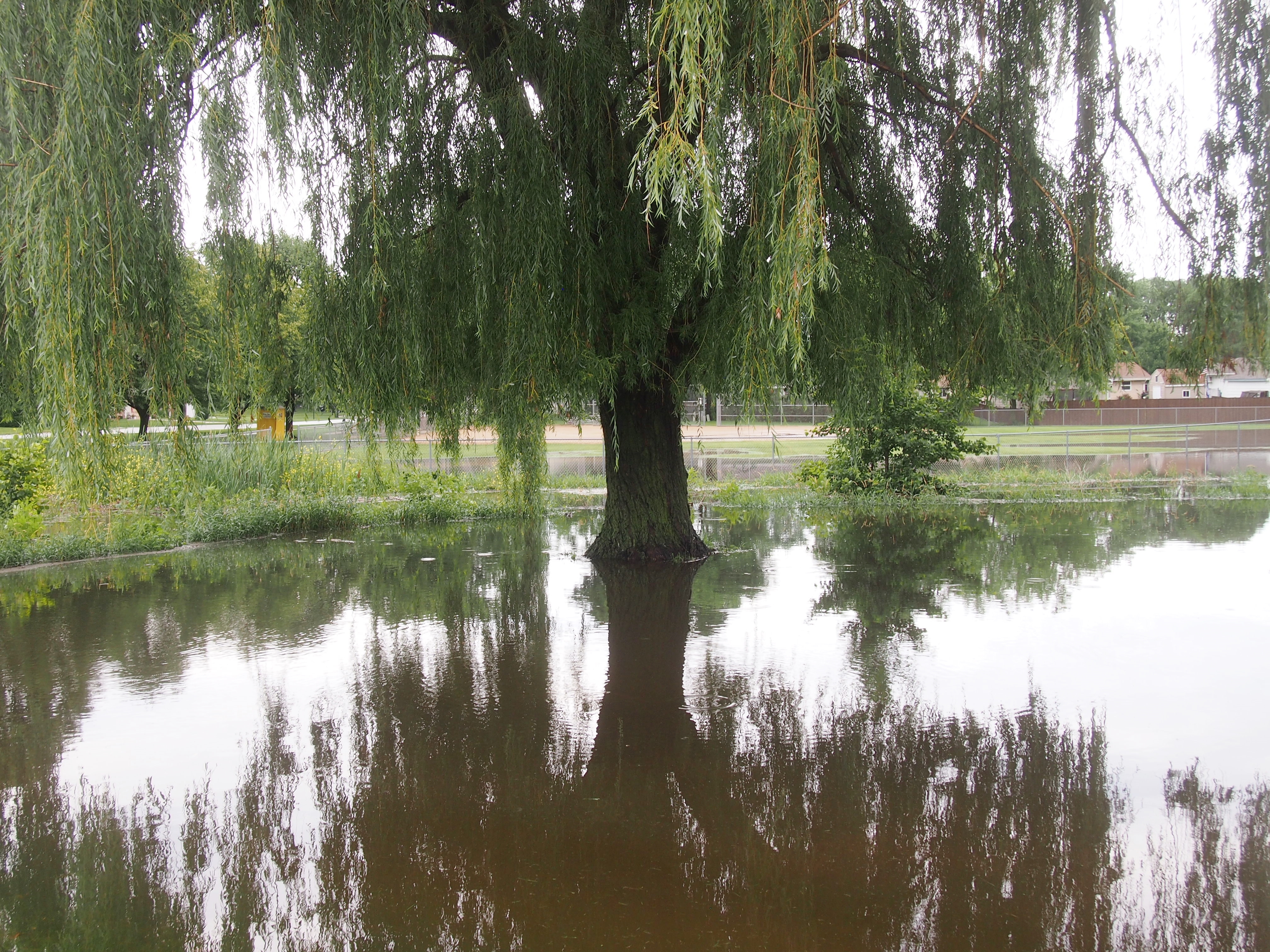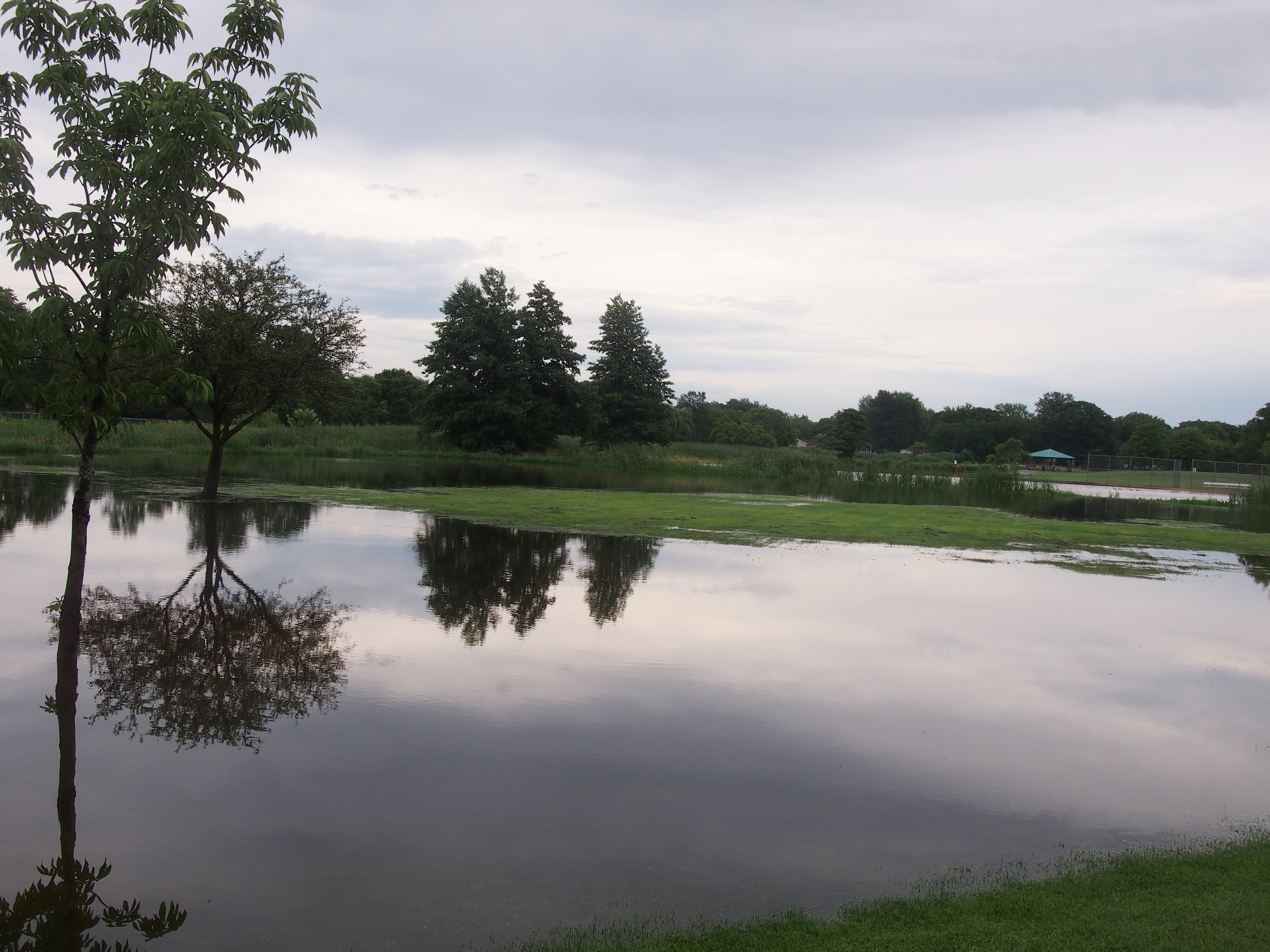 All of the water in the pictures is not normally there. A small creek runs through the park, and while I've seen it expand with rain, I've never seen it go Incredible Hulk on the rest of the park.