Supposedly the collective for larks is an exaltation, though I don't know that anyone familiar with larks actually uses it. Seems like one of those made up, like so many others, for the Book of Saint Albans in 1486, and surviving on lists to this day.
That comes to mind because I was wondering what the collective for Victrolas might be. Exaltation fits. An Exaltation of Victrolas.
The suburban mansion we toured in July not only had massive orchestrions that played orchestral music without any human musicians, and many arcade machines of yore, but also Victrolas and other phonographic systems with pronounced horns. A lot of them. An exaltation of them.
I went all snap-happy and spent time taking pictures of them. The horns, not so much the mechanisms. I'd never seen such an array. The only thing close was the selection of 78 players for sale at Harp Gallery in Wisconsin.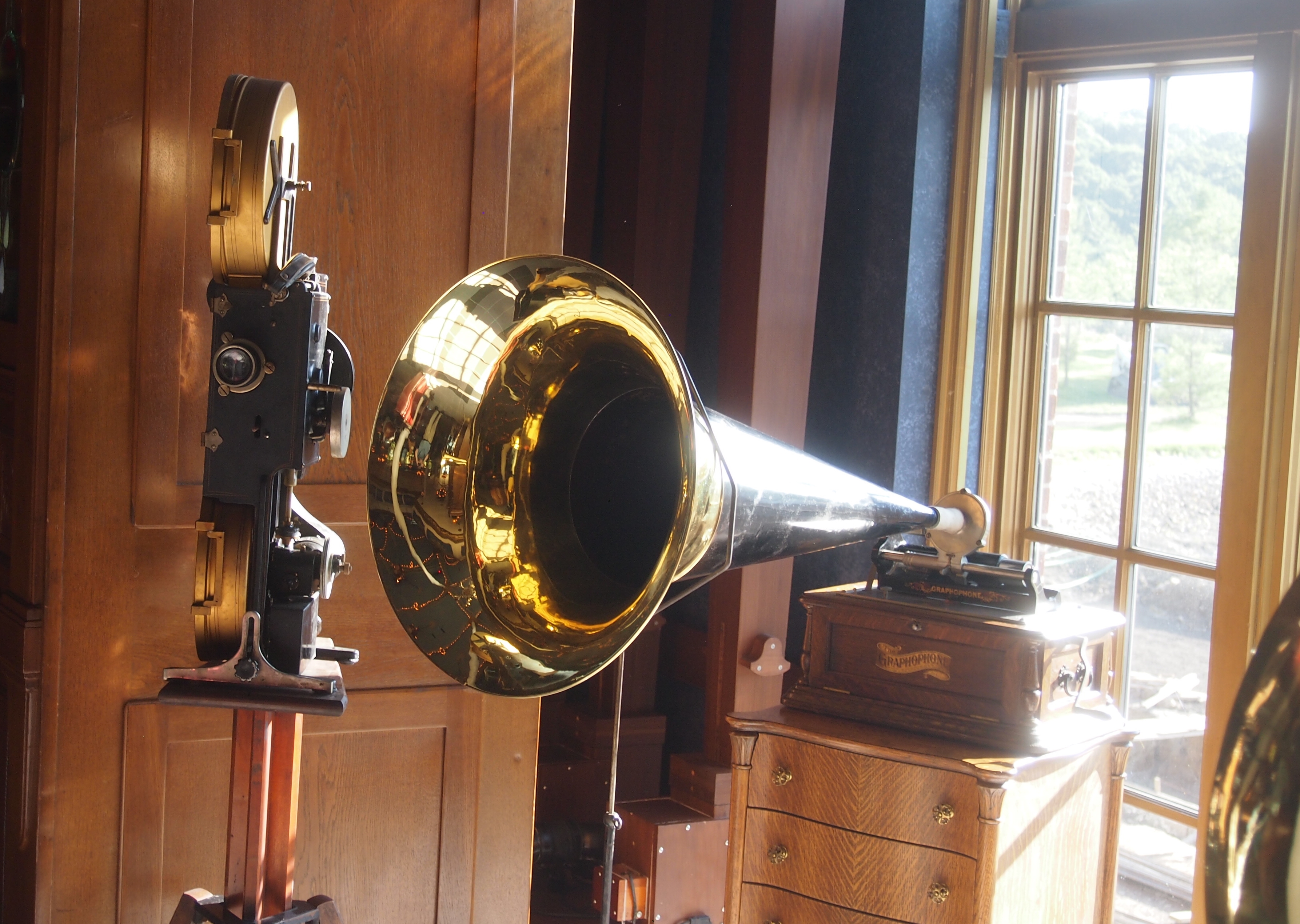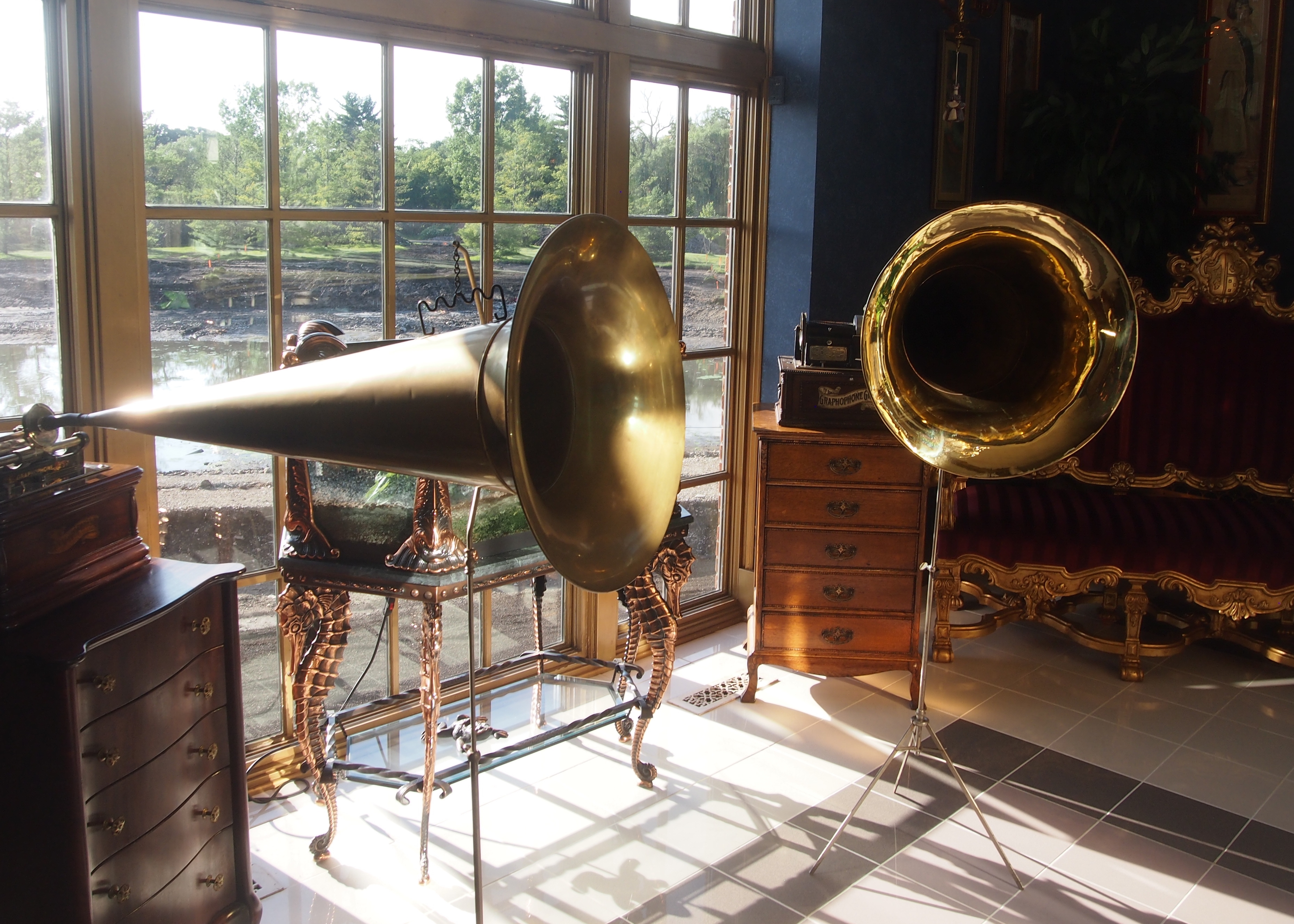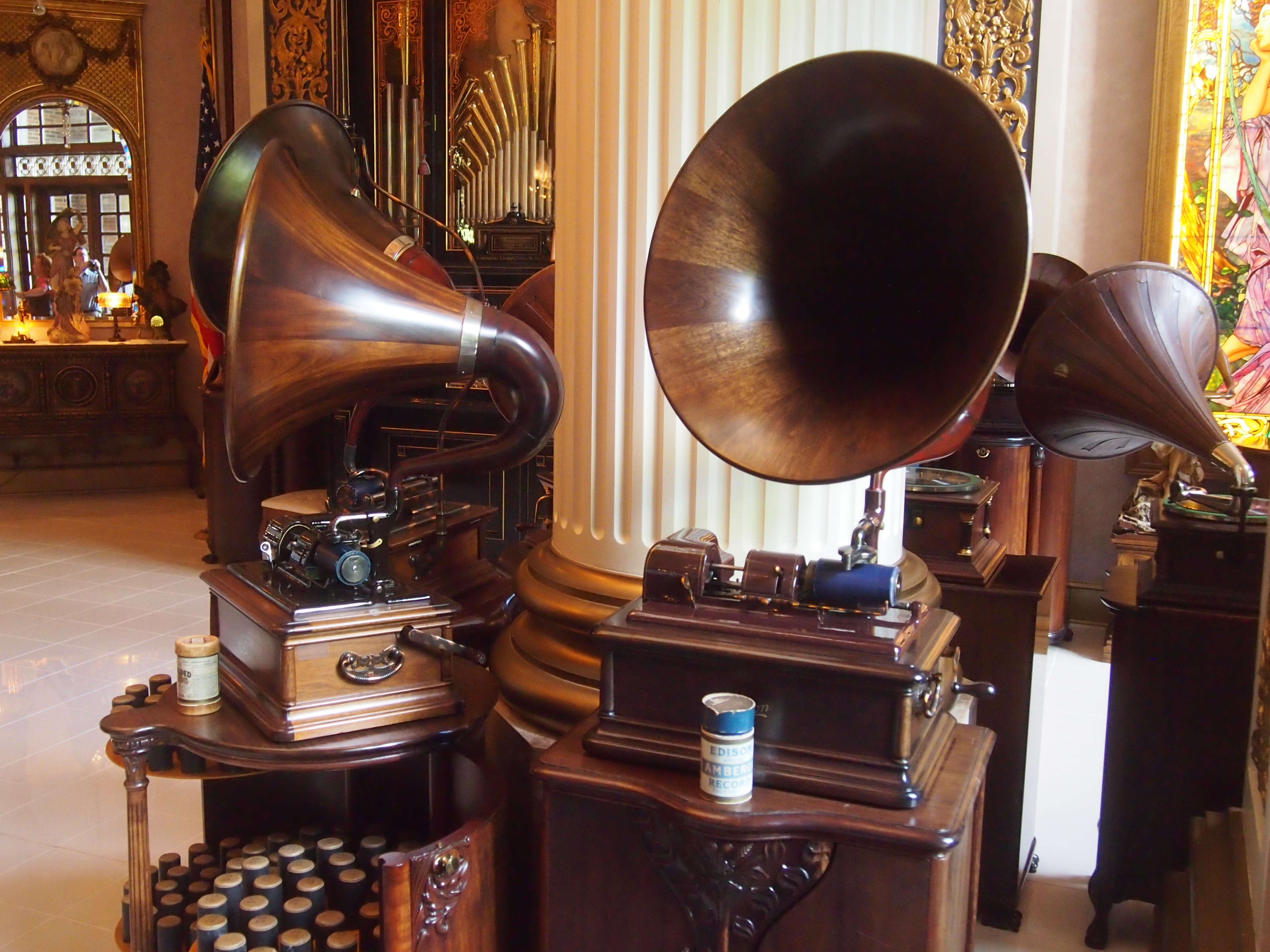 Note the collection of Edison Records cylinders that the machines above use.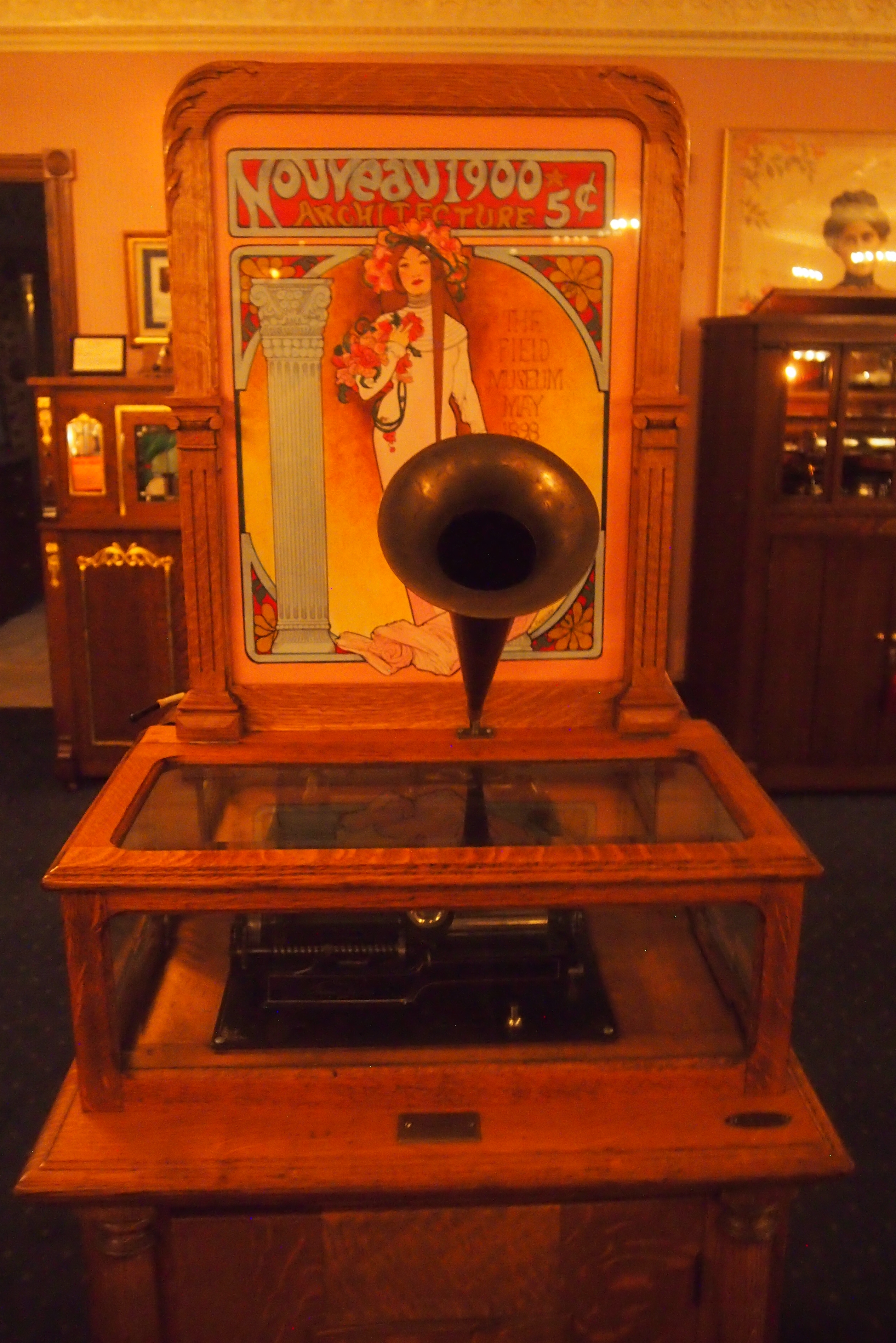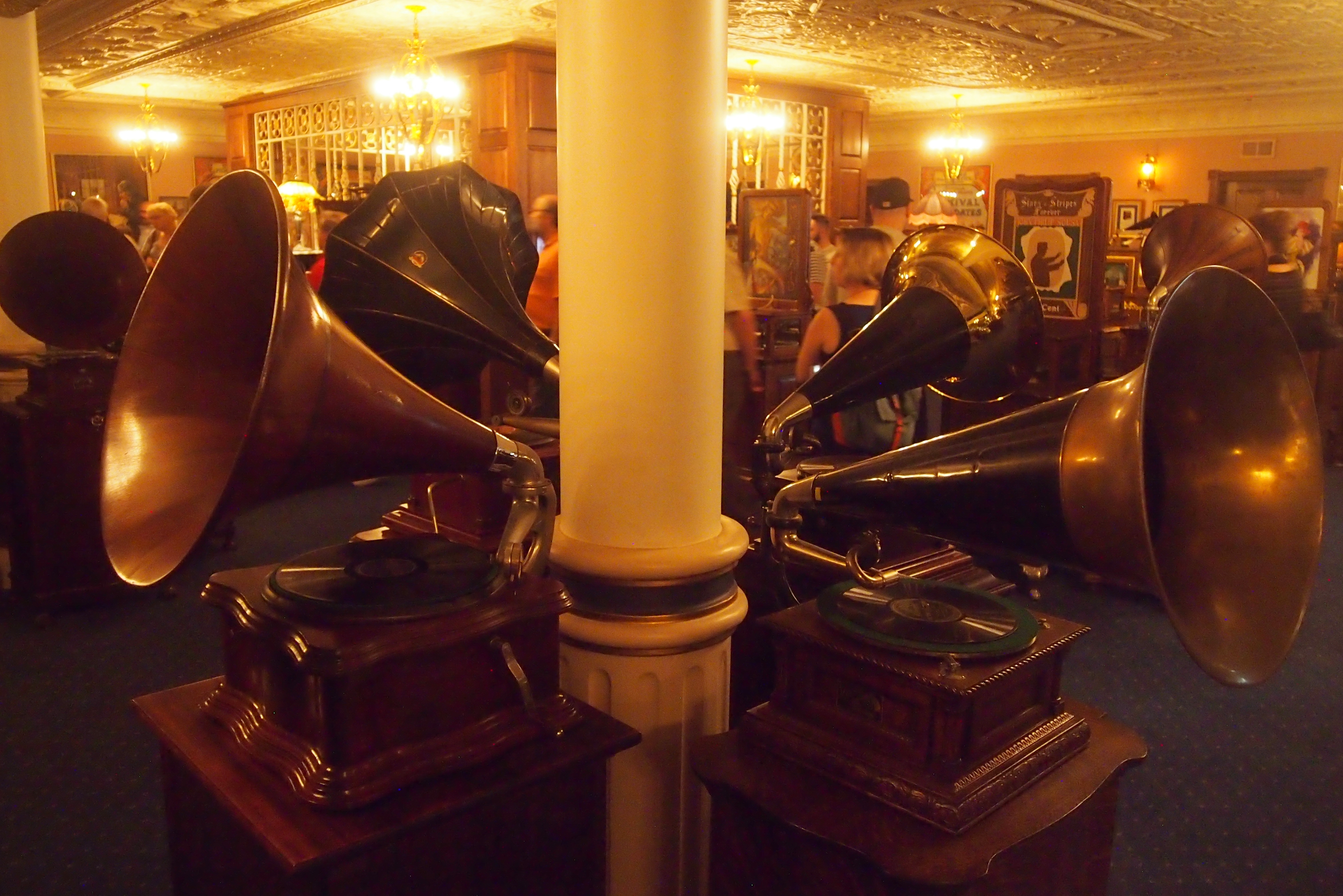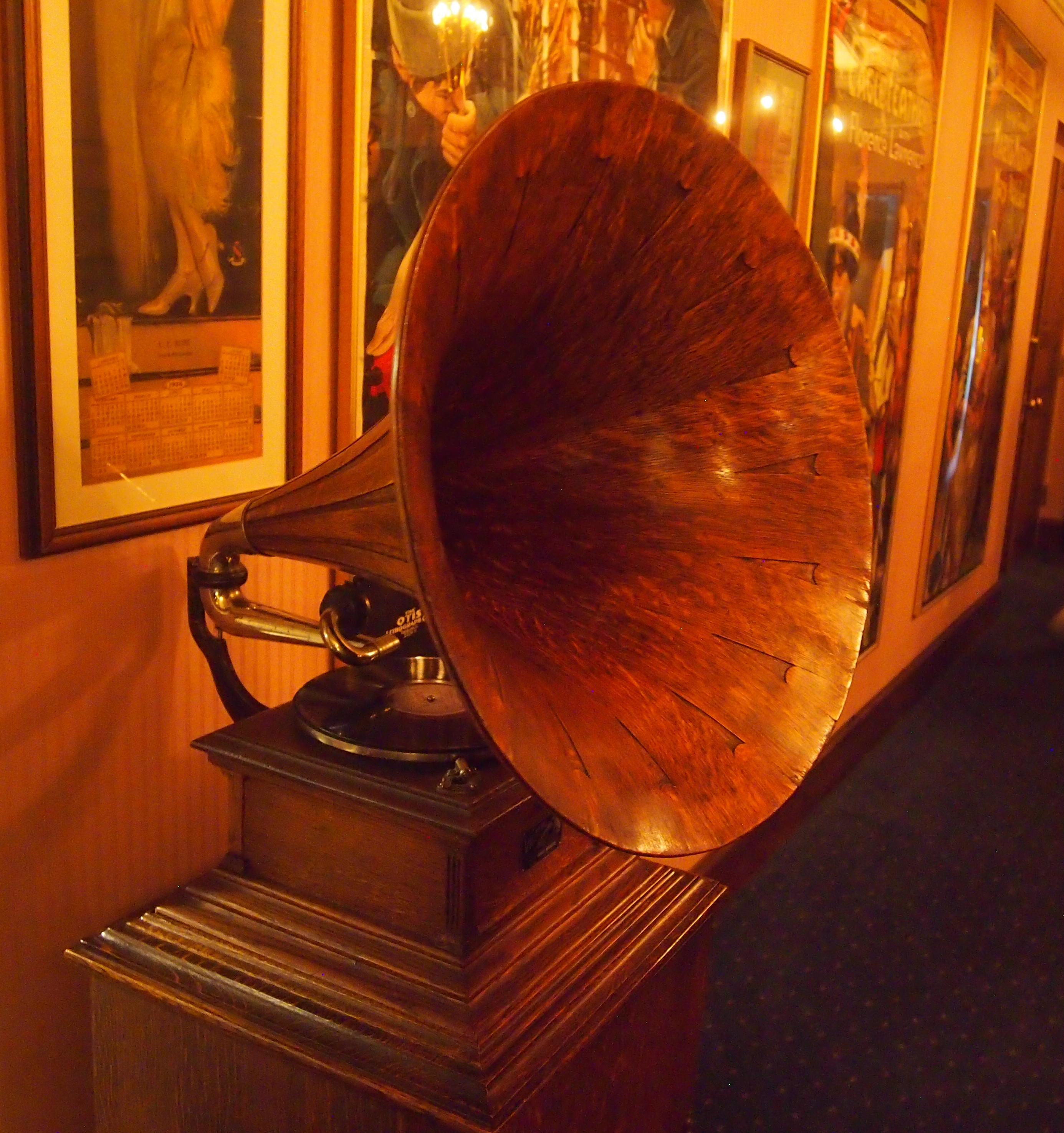 In this room there was one machine — not pictured — that was powered by the heat of a candle. Light the candle, put it inside the cabinet, let it play. "I wanted to show you this machine," the guide said as he held up the candle. "But we almost never play it. It can catch fire."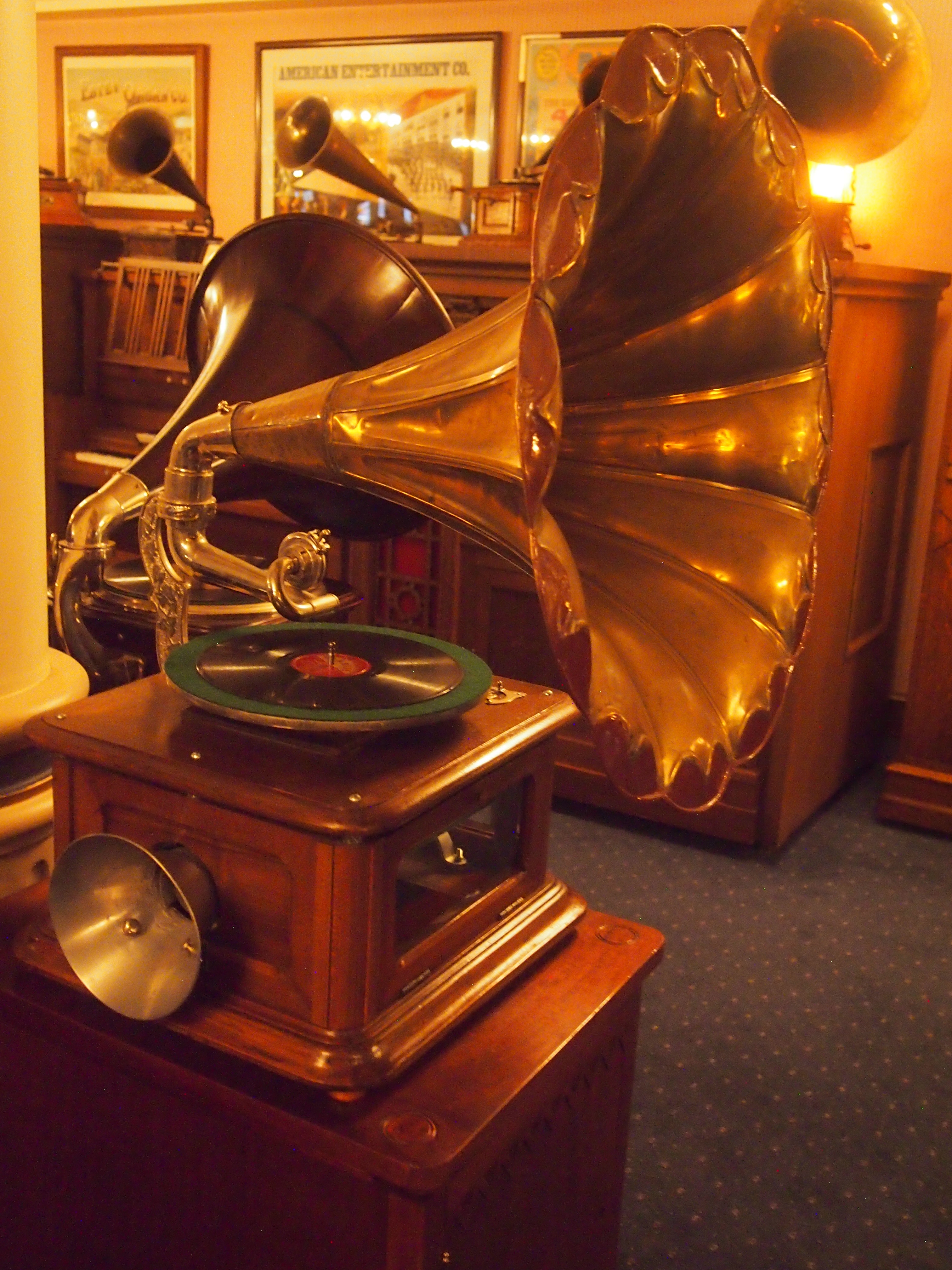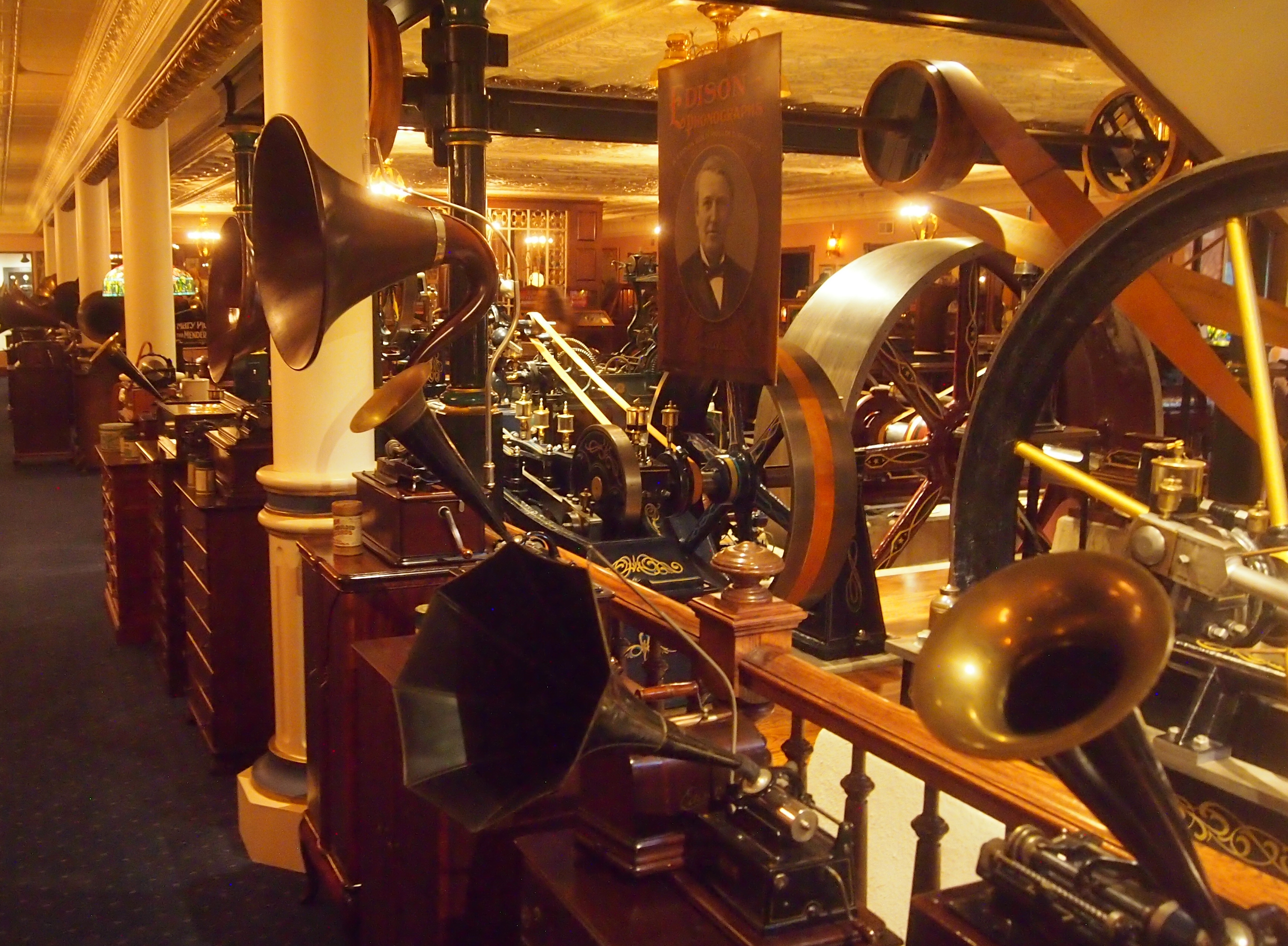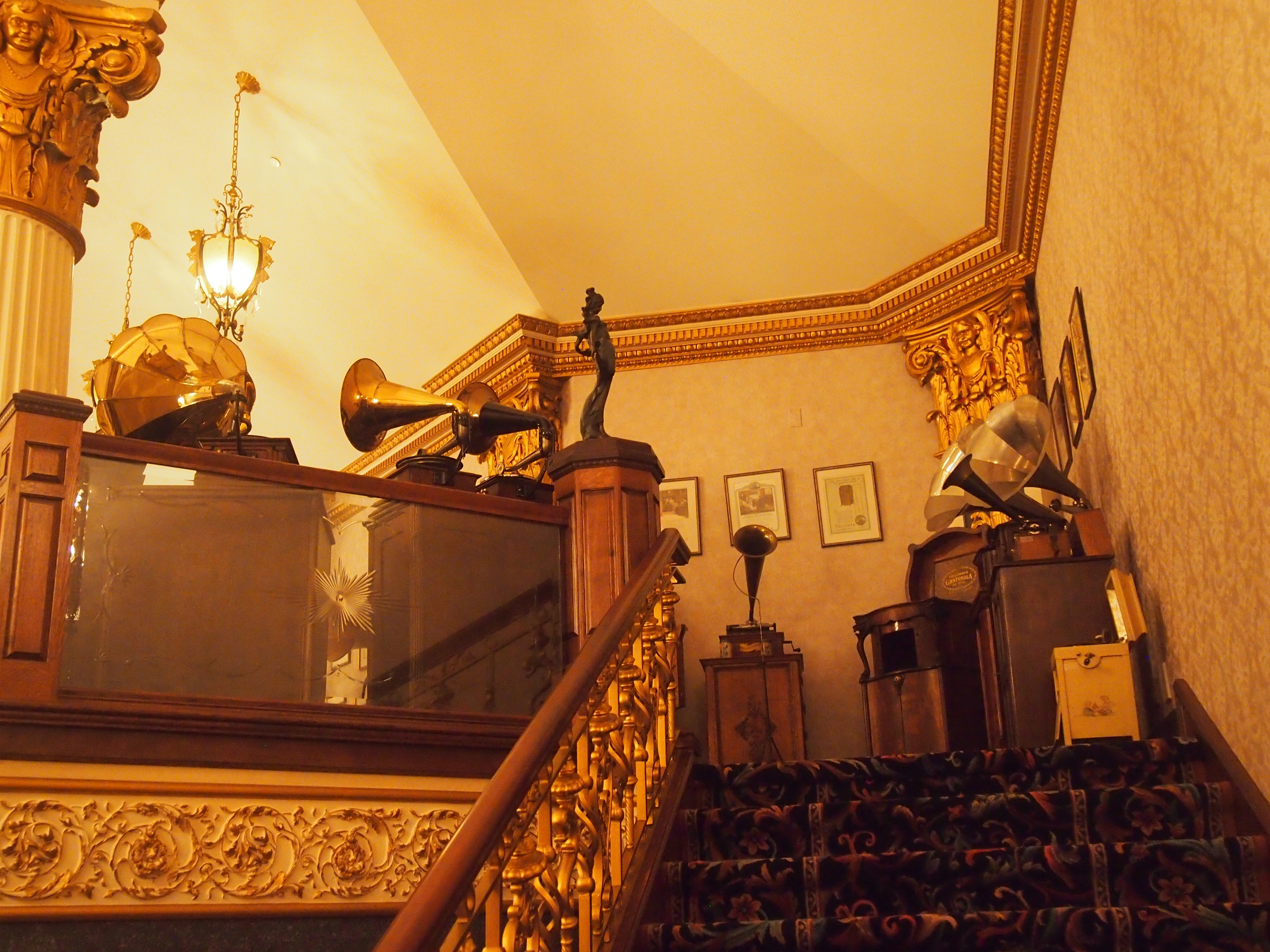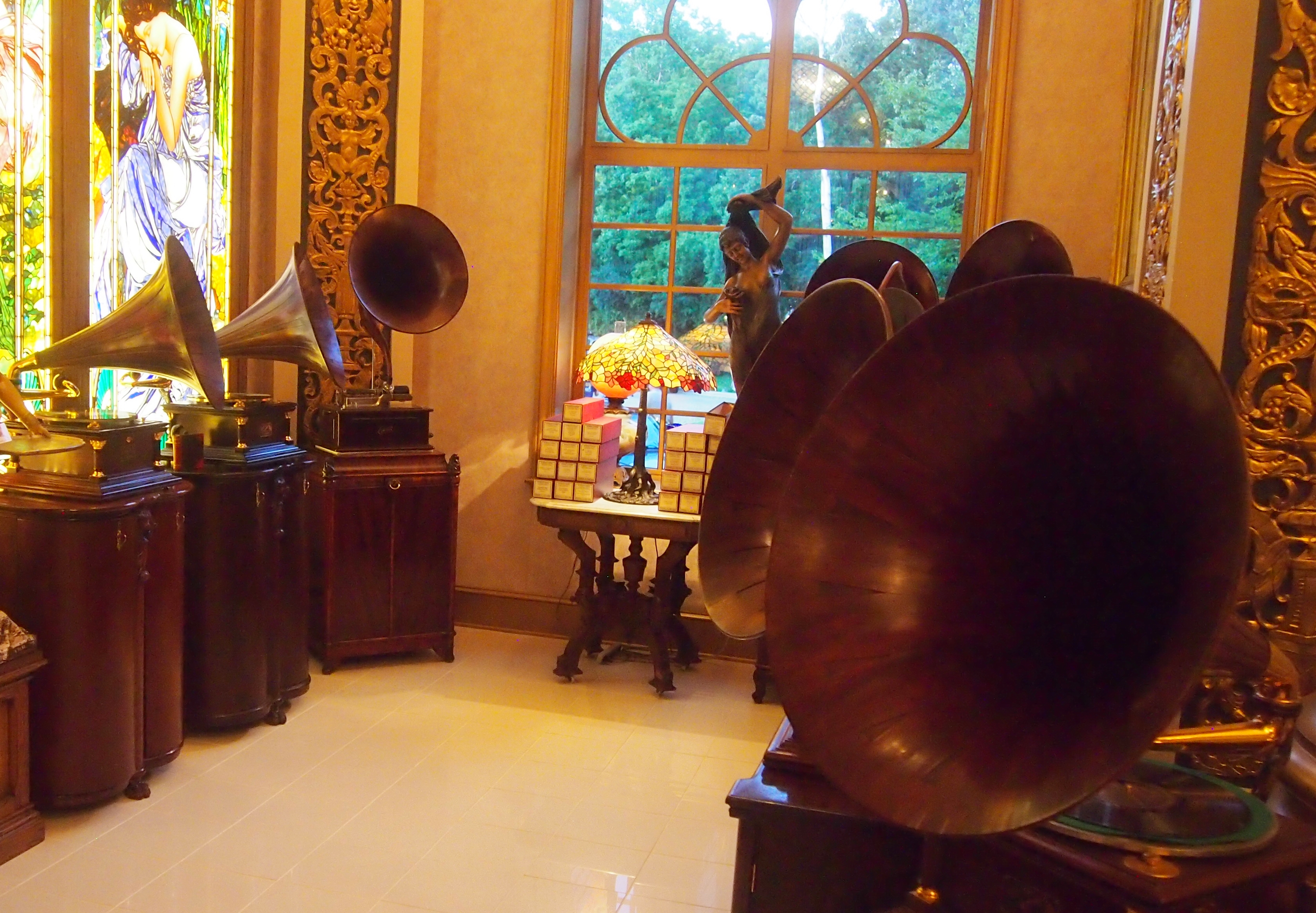 All of the mansion's Victrolas are in working order, I understand. All you need is a vinyl record (or cylinder) of some early kind, which are still around. In a century's time, will there be a collection of iPods and other gizmos like this? They will probably be hopelessly unplayable.