Got new trash and recycling cans recently, delivered by the local trash hauler at no extra charge. The recycle bin has a baby blue lid, the trash bin a black one.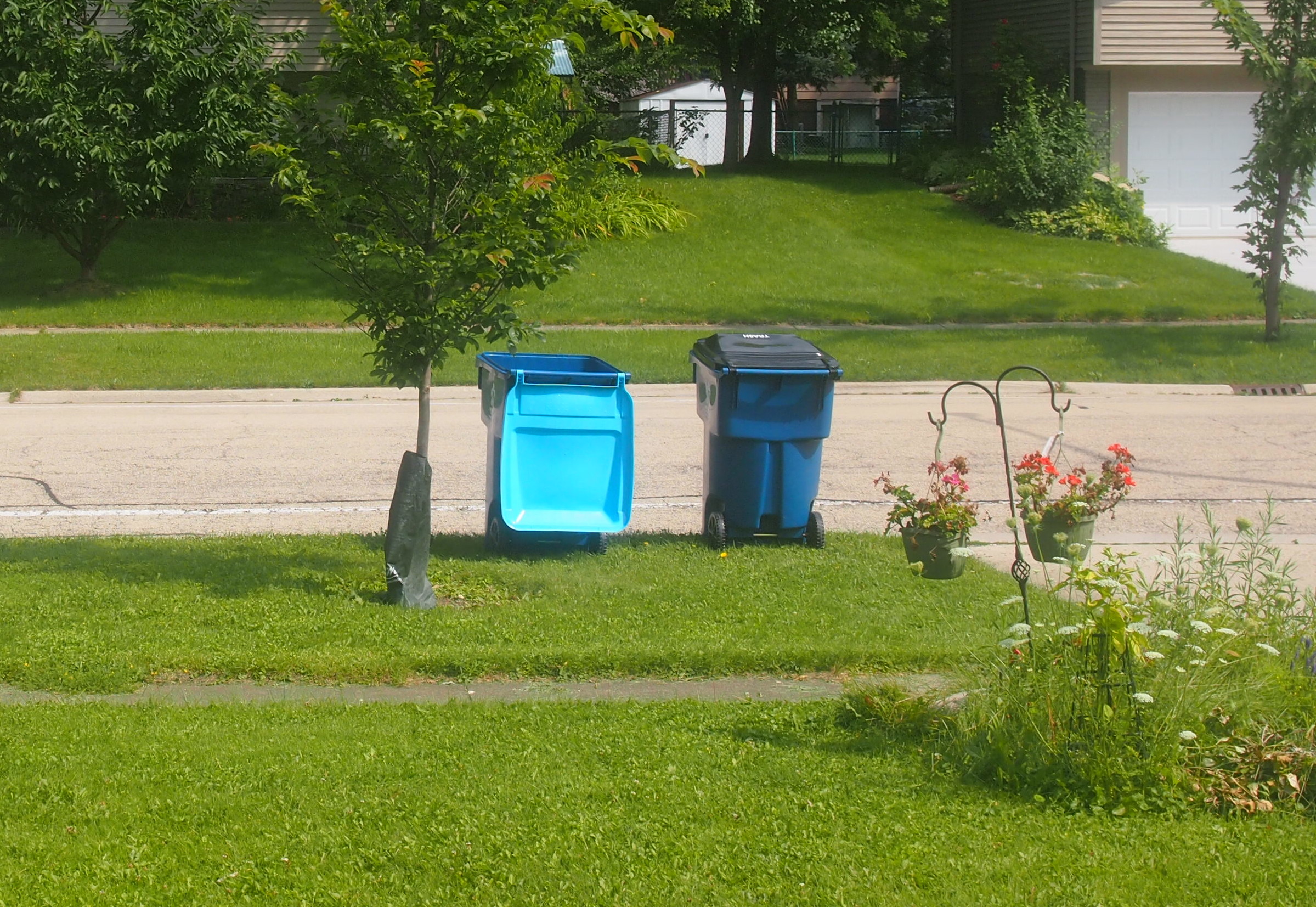 The reason the company provided them is so that their trucks can pick them up using mechanical claws, rather than have the driver get out of the truck and hoist them himself. Here's the pick up device in action just today. The mechanical claws are painted bright yellow.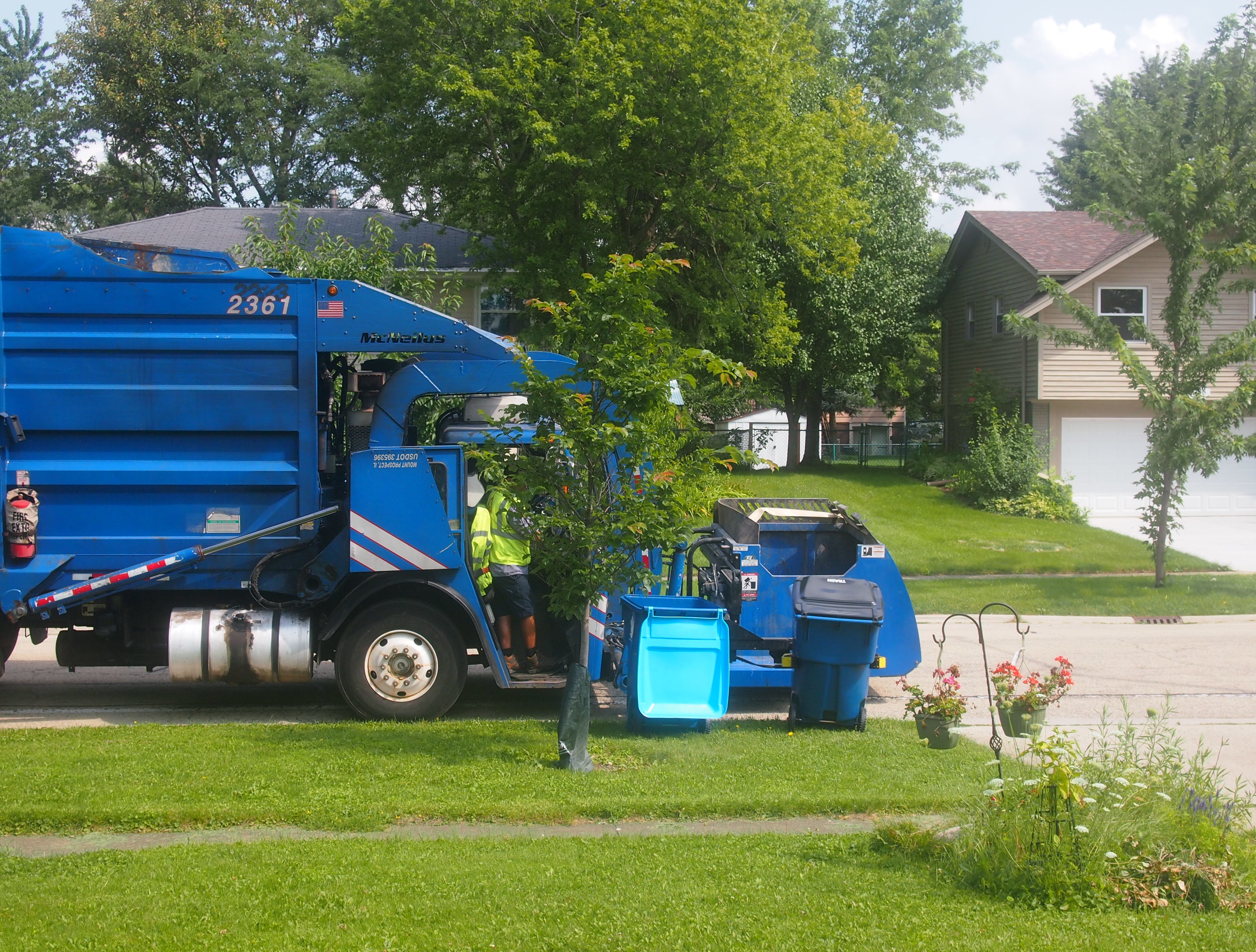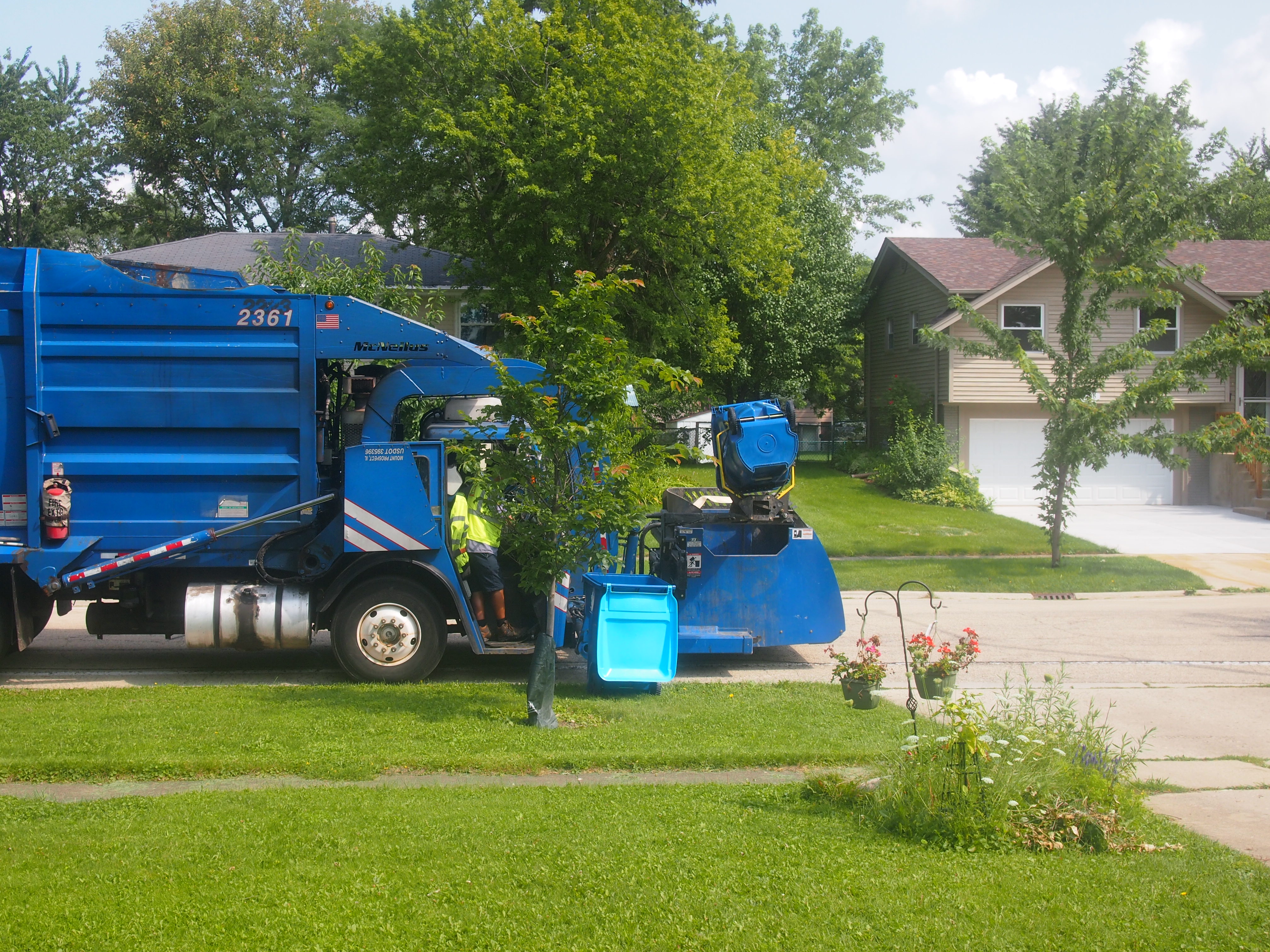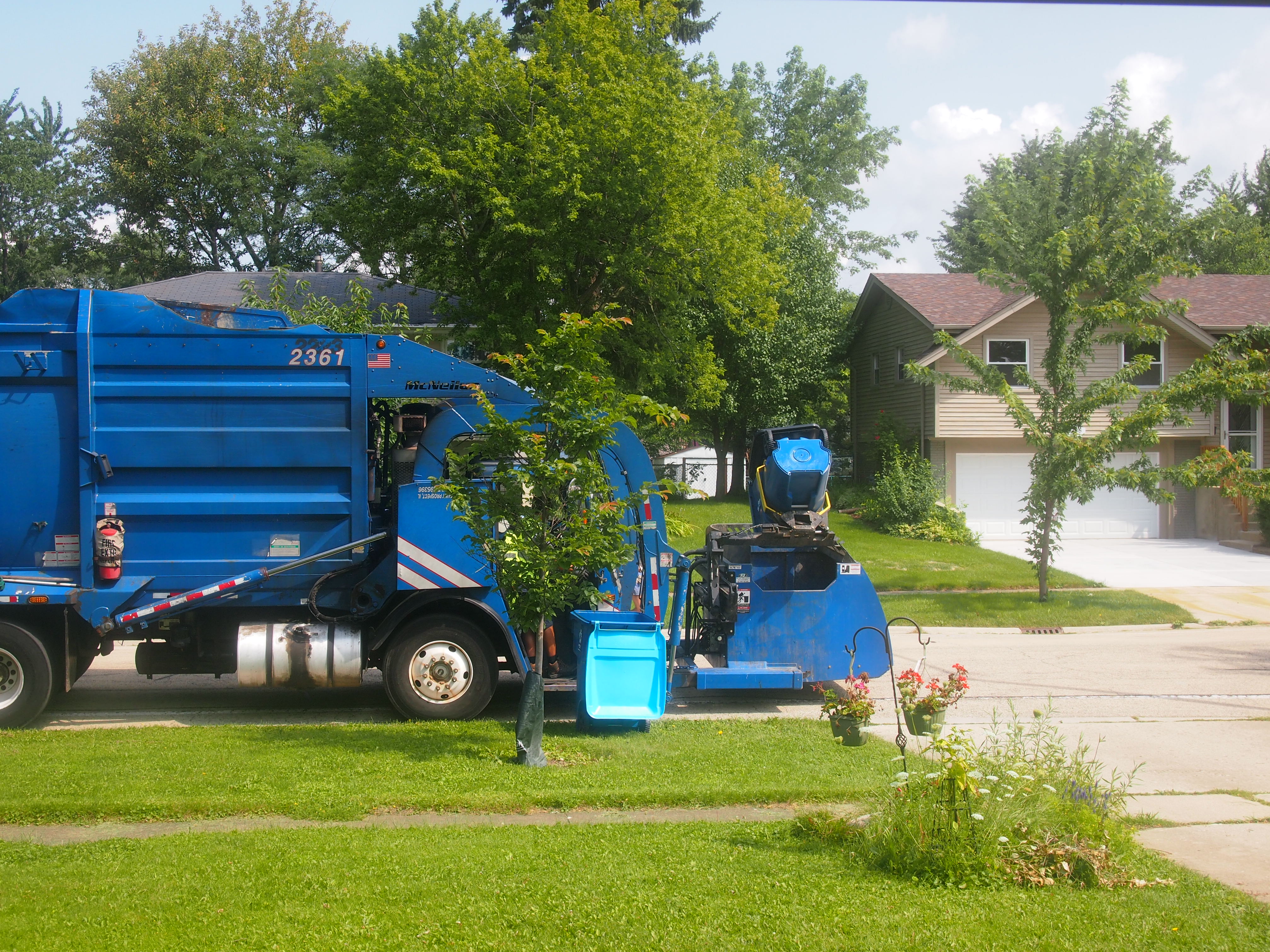 When there's enough trash in the compartment ahead of the garbage truck's cab, mechanical arms hoist it toward the back of the truck, and the garbage falls into the main bin in back. An interesting thing to see, but he didn't do it in front of my house today.
For me, the new cans are better because they're easy to roll out to the the street, even though their capacity is large, 90 gallons each. This is progress. Don't let the Luddites tell you differently.