East Town is part of Milwaukee's urban core, characterized by upmaket apartments and condos, smaller office buildings — the larger commercial properties are just to the south — and large churches. The district, also known as Juneautown, or the Juneau-Cass Historic District, or Yankee Hill, is east of the Milwaukee River (various sources give it various names).
Two large churches are on Juneau Ave. One is Summerfield United Methodist Church.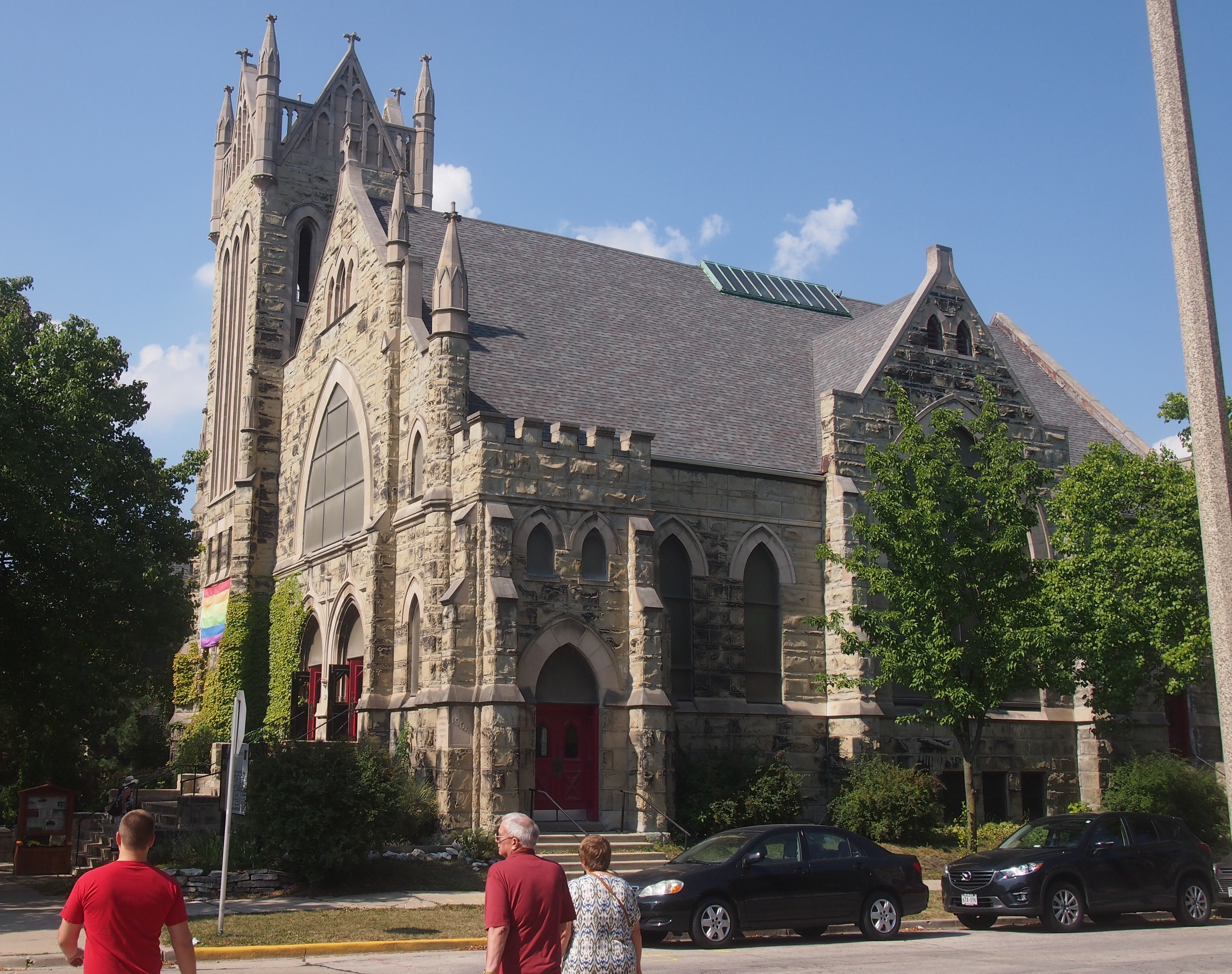 A handsome sandstone and limestone Gothic church, it dates from 1904, when it was occupied by the First Community Church. Later that church and Summerfield Methodist merged. Summerfield, as a congregation, goes back to the 1850s, when they were abolitionist to the core.
Coming from a Catholic basilica, the church seemed like an exercise in Protestant restraint.

But it isn't completely unornamented.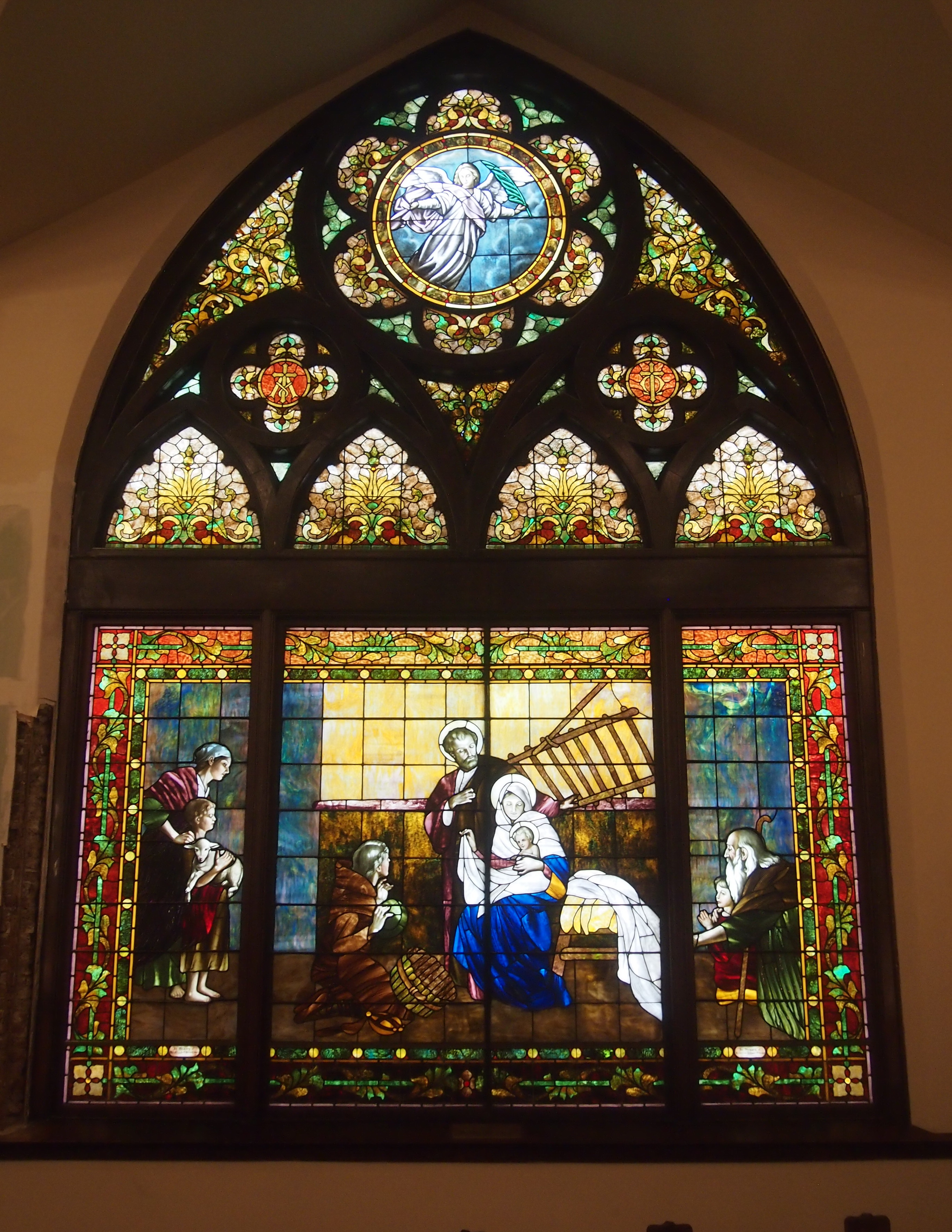 With one of the more interesting church ceilings I've seen lately.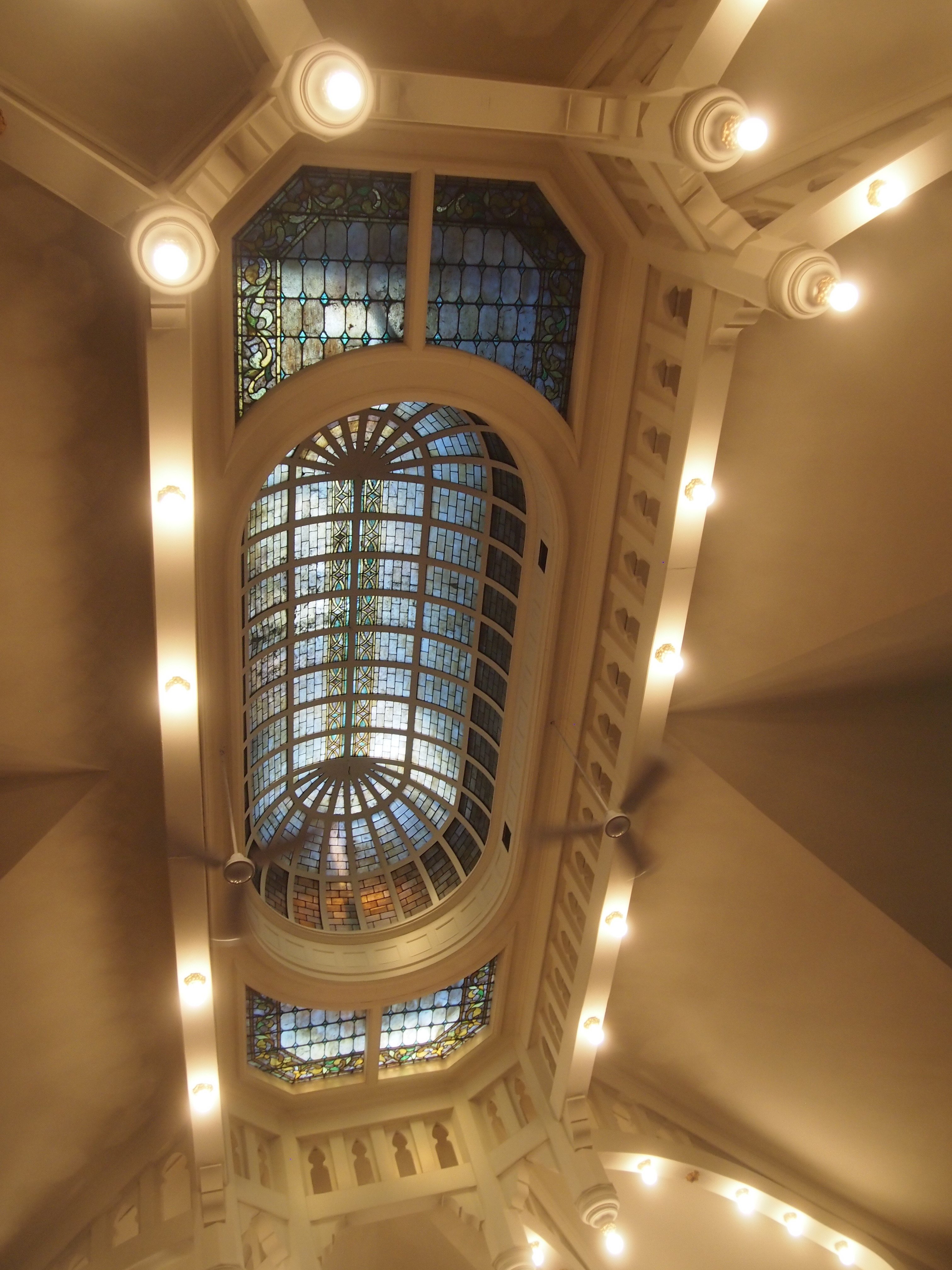 While reading about Summerfield, I discovered that its immediate post-Civil War pastor was Samuel Fallows. I'd met him before, in a way. I saw his grave at Waldheim Cemetery more than a decade ago.
Less than a block away from Summerfield is All Saints' Cathedral, or more formally, the Cathedral Church of All Saints, seat of the Episcopalian Bishop of Milwaukee.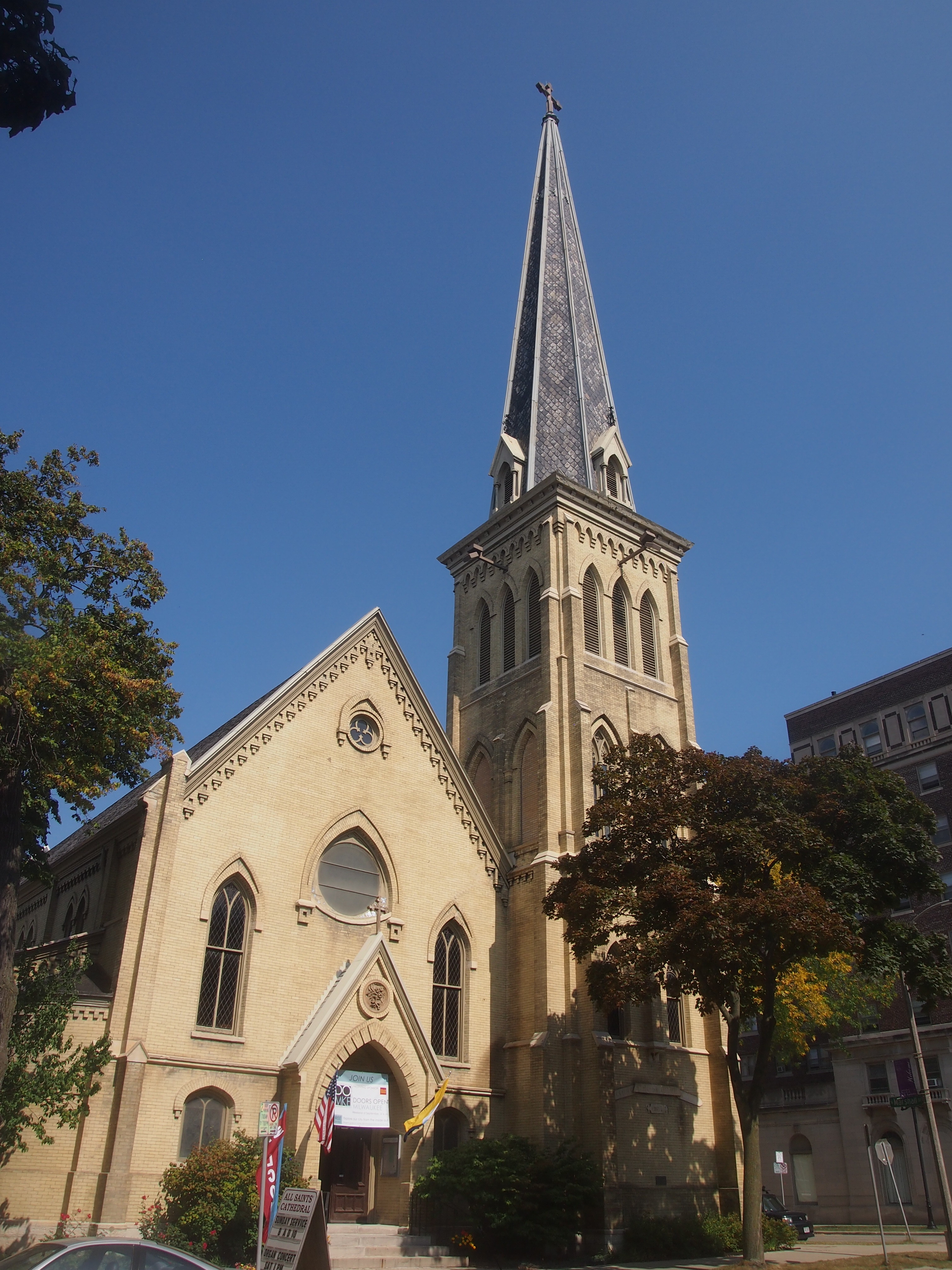 Edward Townsend Mix, a busy 19th-century Milwaukee architect, designed the building for Olivet Congregational Church in 1868, but it wasn't long (1871) before the Episcopal diocese bought it, consecrating the structure as a cathedral in 1898.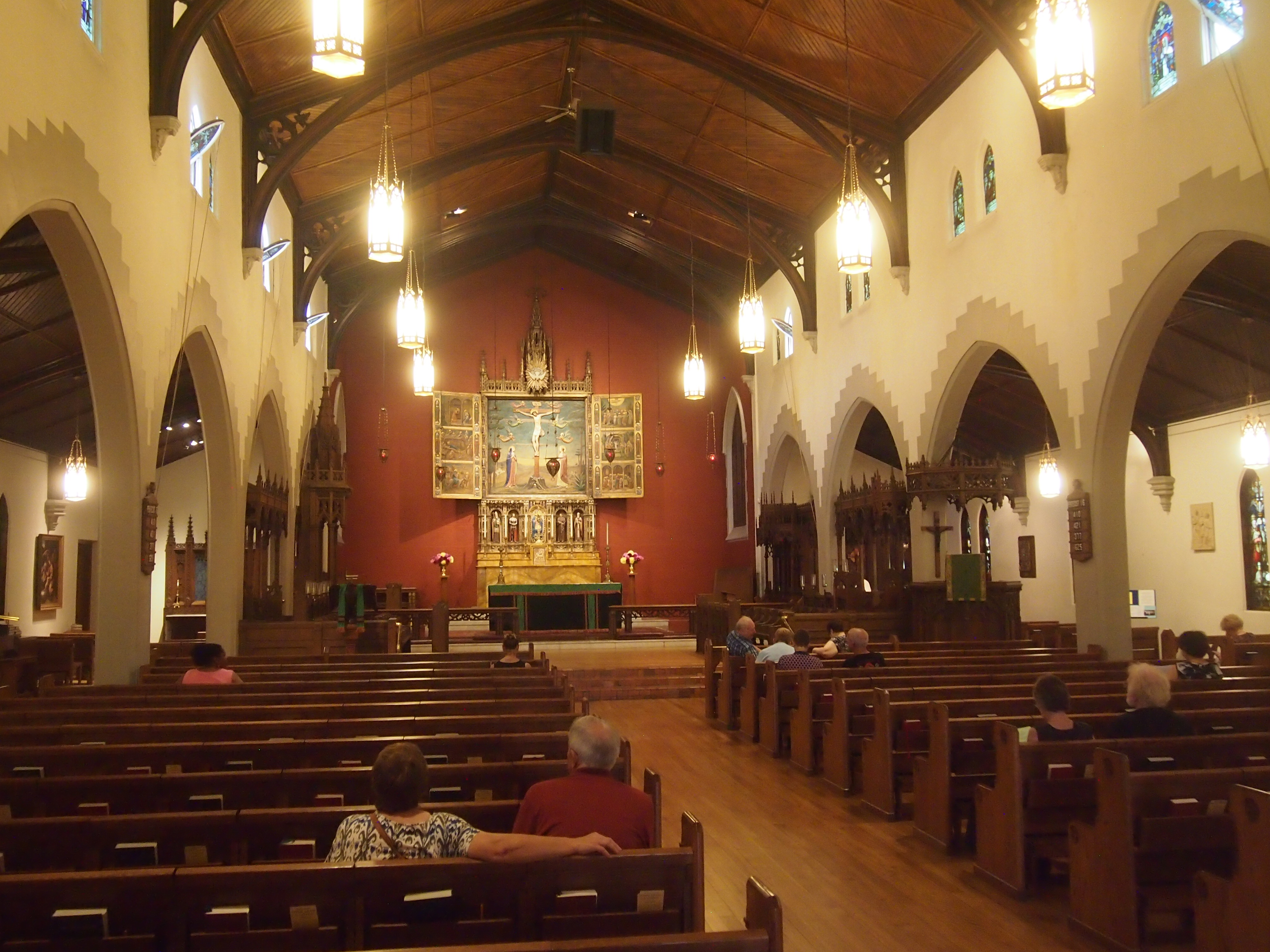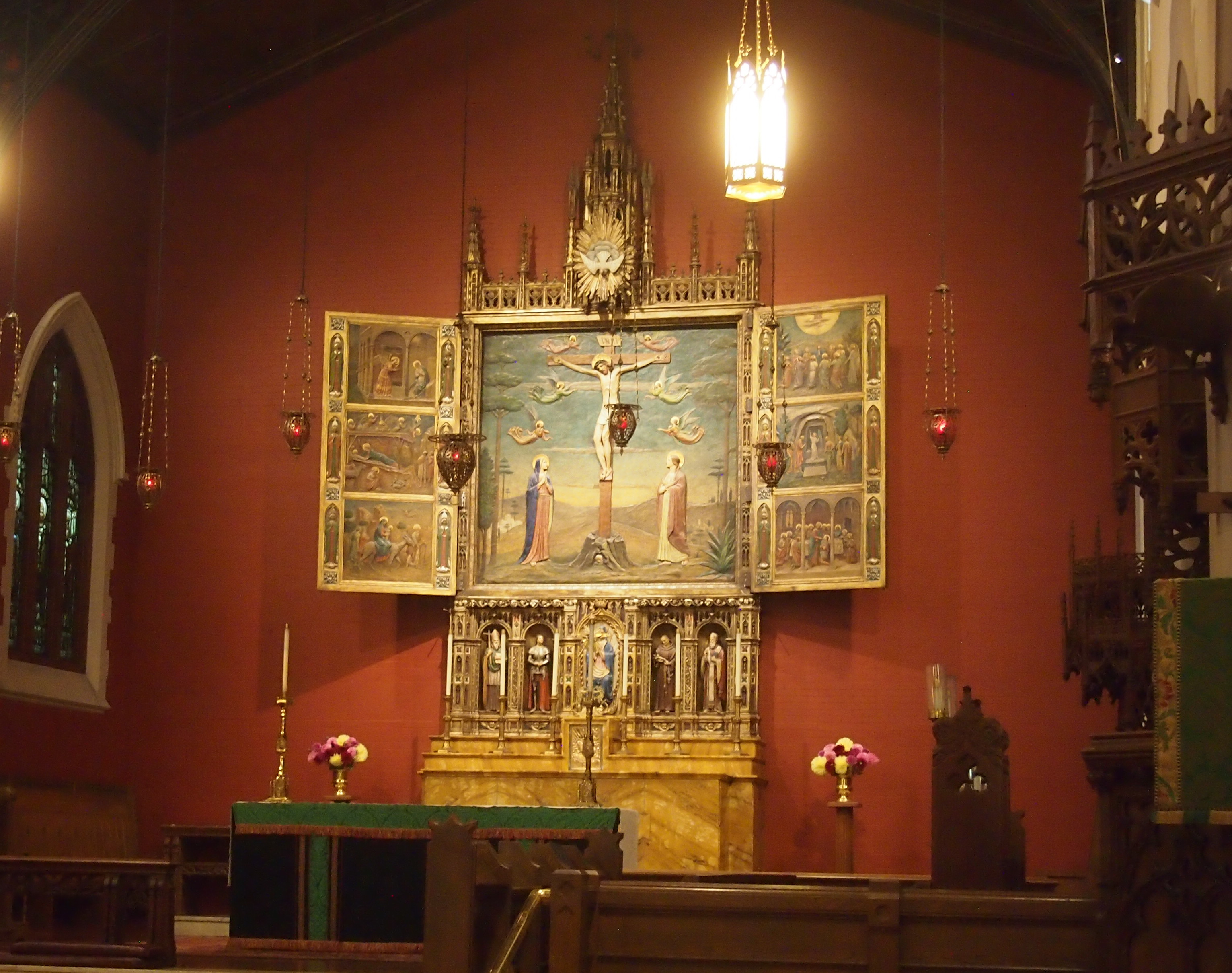 I've read that the congregation there is Anglo-Catholic, and we found the interior traditionalist in one way at least: no air conditioning. That made the place warm on the day we were there. But that wasn't so bad. We sat and listened to part of an organ concert at the cathedral, an all-J.S. Bach program by Canon Joseph A. Kucharski, cathedral precentor.
Interesting note from the handout that the cathedral gave us: "1825: The first Episcopal priest was brought to the Wisconsin Territory at the request of the Stockbridge (NY) Oneida (a.k.a. the Mohican tribe of the Algonquin nation), who moved first to the lands along the Fox River in 1818, then to the east shore of Lake Winnebago. To this day, the Cathedral Church of All Saints has active Oneida members."
On N. Waverly Pl., near the other churches, is Immanuel Presbyterian Church.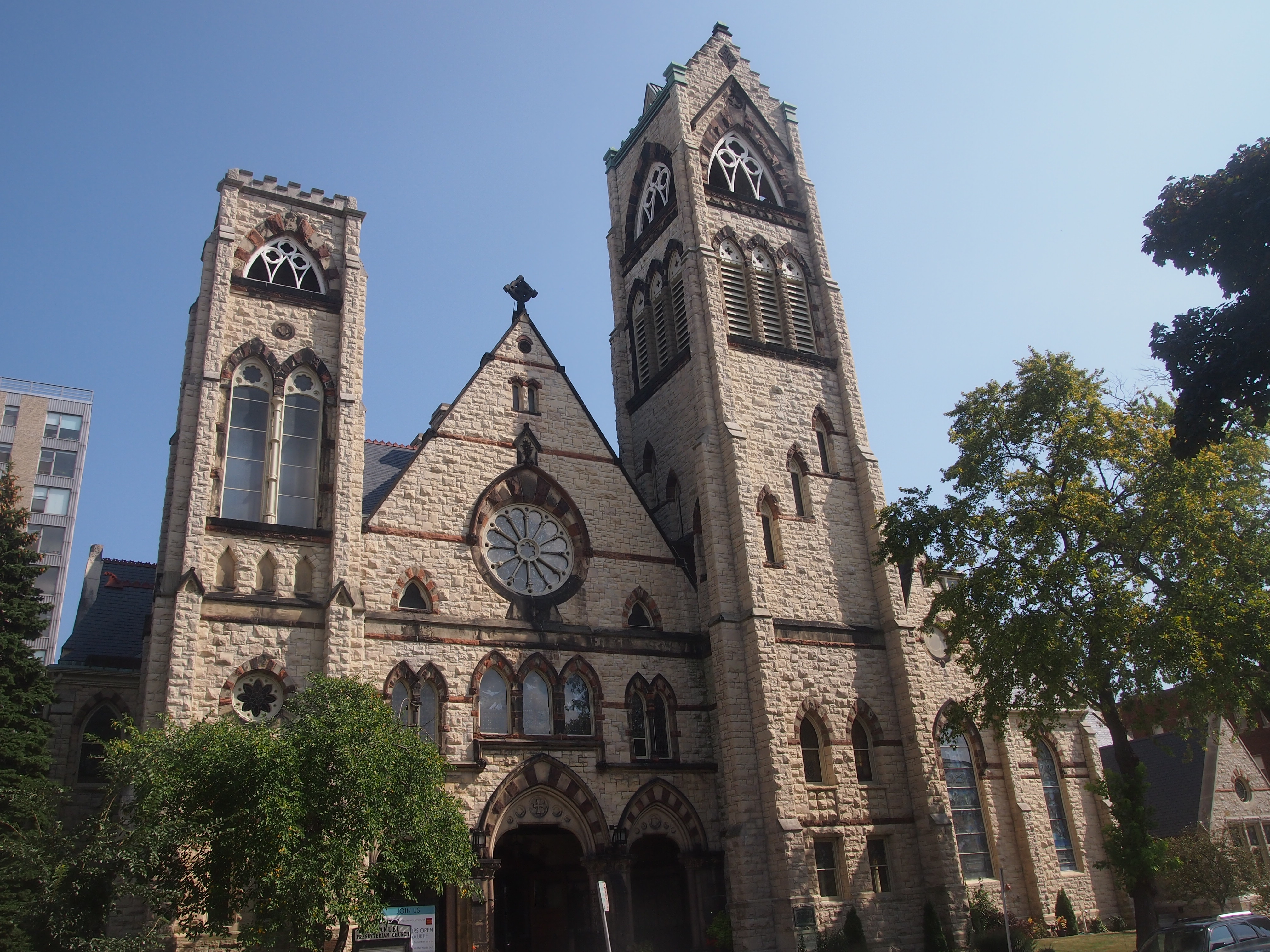 The church asserts that it was the first congregation in Milwaukee, organized in 1837. The building dates from 1875, except that it burned down in 1887 and was rebuilt by 1889. Various other changes followed in the 20th century. Edward Townsend Mix again.
Spare indeed, but elegant.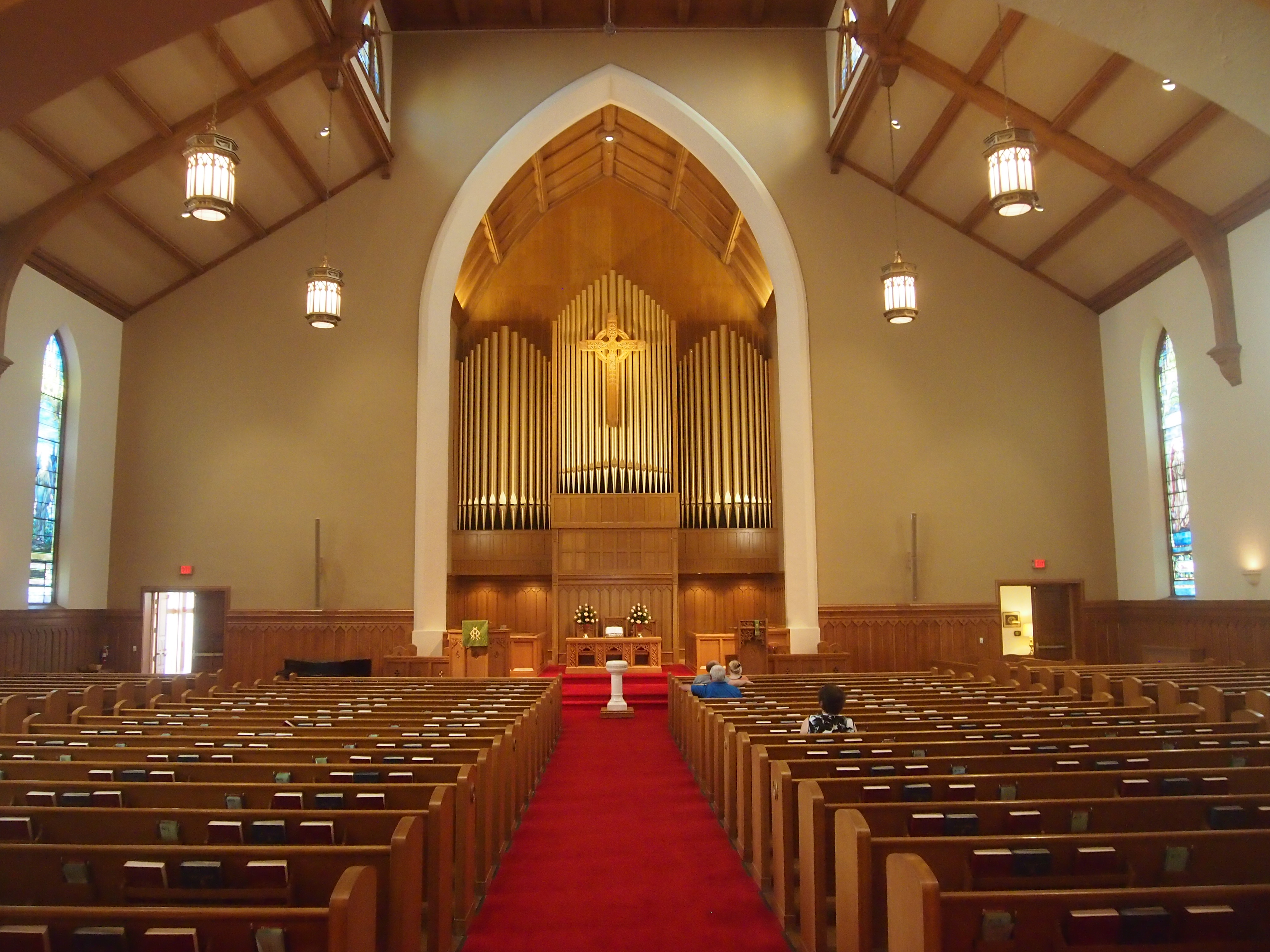 With many fine stained glass windows.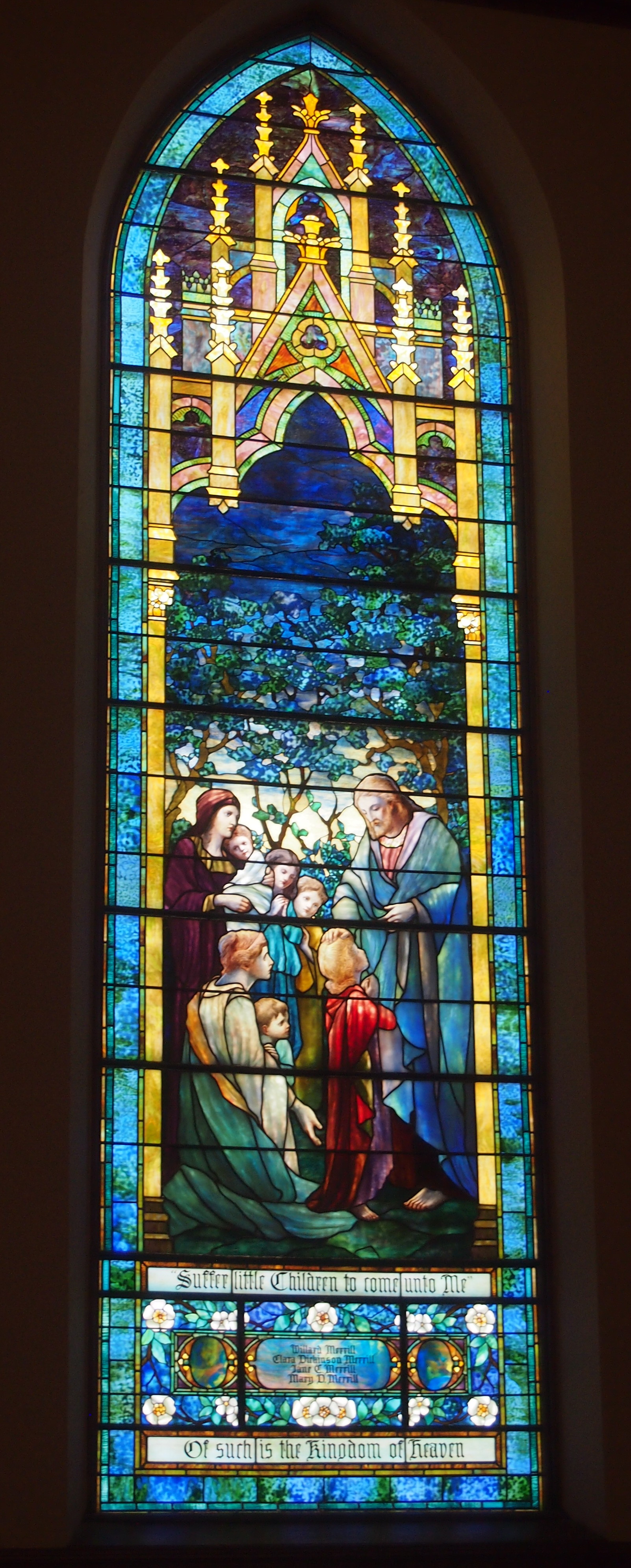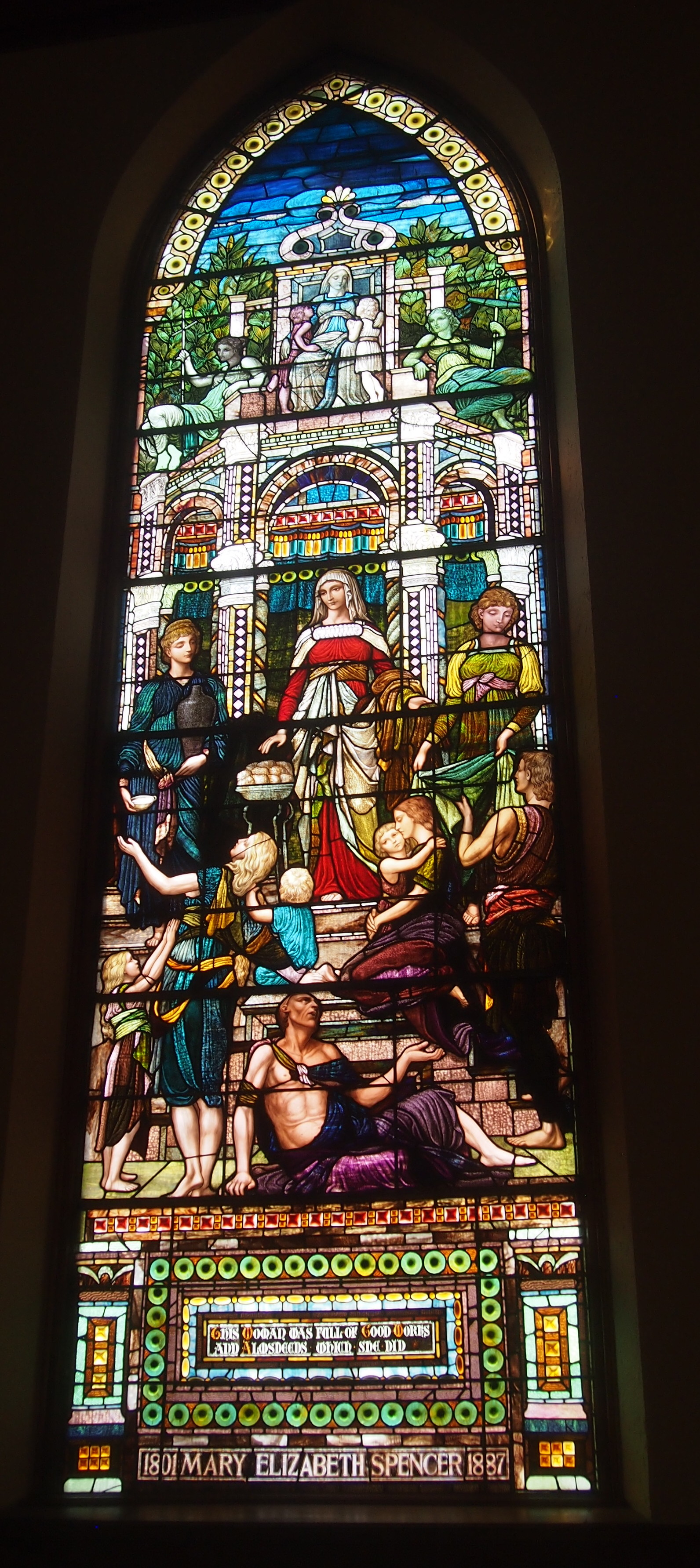 There was one more church nearby open for Milwaukee Doors Open, but we wanted lunch, and besides, five is probably enough for any one day. Aesthetic overload begins to set in: Gee, look, another beautiful church, with magnificent stained glass. Wow. You know, I'd really like a hamburger.