Last night Northern Illinois dropped below freezing, and it wasn't a lot warmer during the day. A taste of winter, dressed like fall.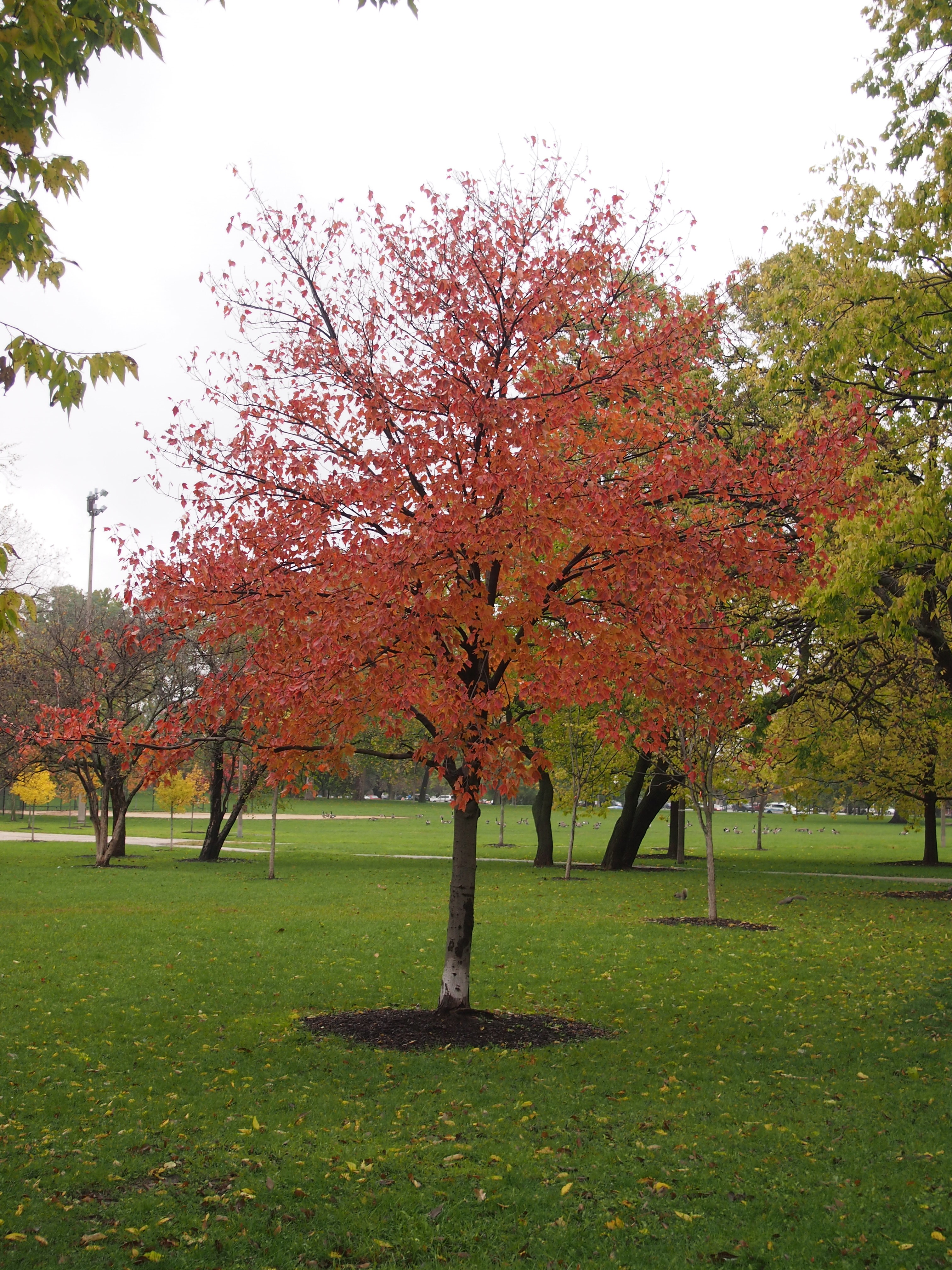 I didn't know until recently that Lotte Lenya, who can be heard here singing "Mack the Knife," or maybe more properly "Die Moritat von Mackie Messer," played Rosa Klebb, the SPECTRE operative who tries to off James Bond with her poison-tipped shoe in From Russia With Love.
Not an important thing to know. Just another one of those interesting tidbits to chance upon.
A rare thing: a YouTube comment that's actually funny. It's at a posting featuring "Pack Up Your Troubles in Your Old Kit Bag and Smile, Smile, Smile!" sung by Oscar Seagle and the Columbia Stellar Quartette, recorded January 25, 1918.
Someone calling himself Xander Magne said: " 'Praise the Lord and Pass the Ammunition' ain't got s–t on this, sonny. Damn 30s kids with their jazz and their swing and their big band and their 'World War 2.' We used to have a Great War and it was Great and you liked it!"
One more thing I saw at the International Museum of Surgical Science, a polemic cartoon by Edward Kemble that was part of a display about patent medicine, the Pure Food & Drug Act, etc.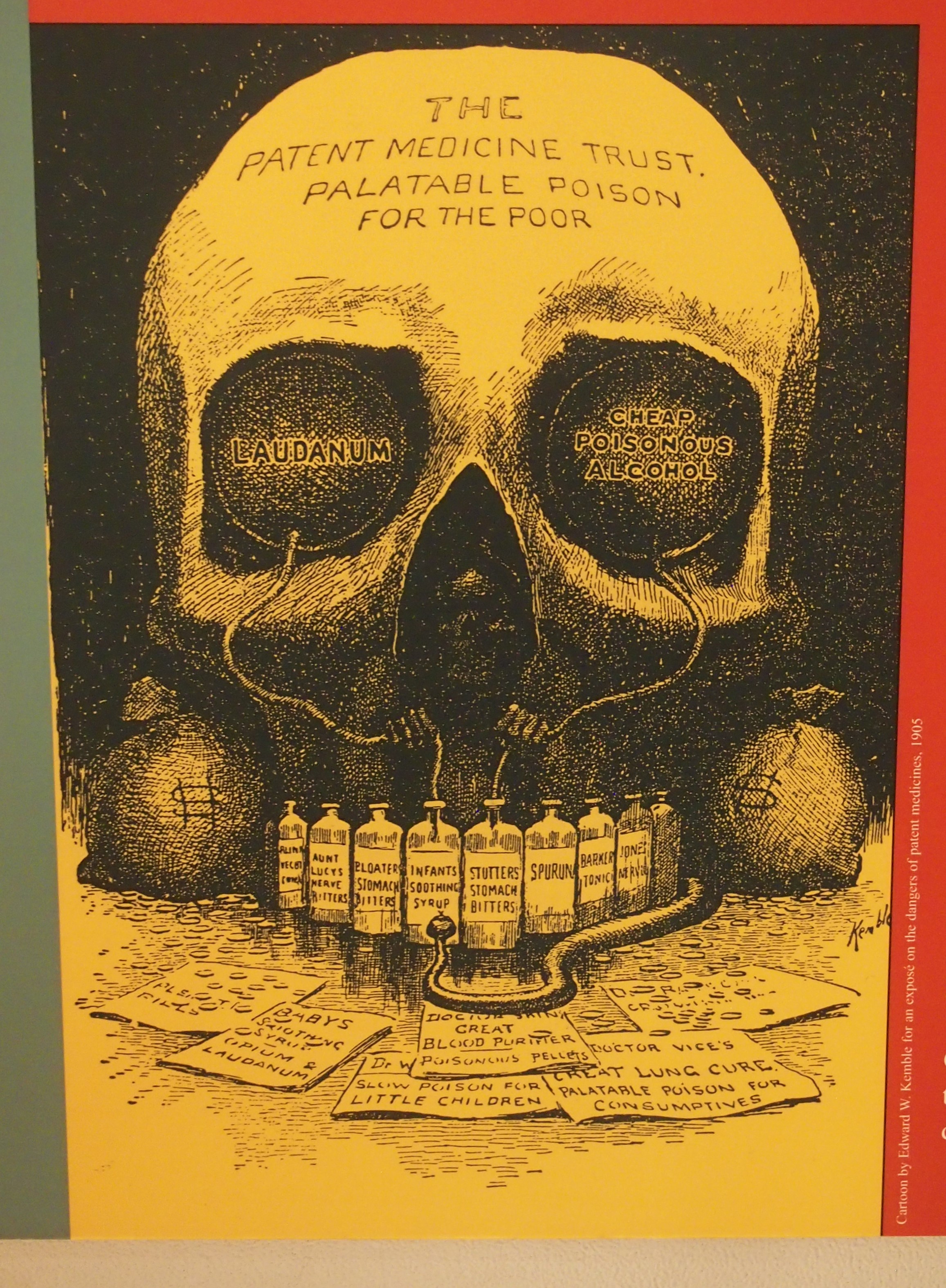 "Palatable Poison for the Poor." Whew. Good thing that's not possible in the 21st century, eh?
Again, too melancholy a note on which to end. Here's something I saw just before Halloween. Pumpkin π.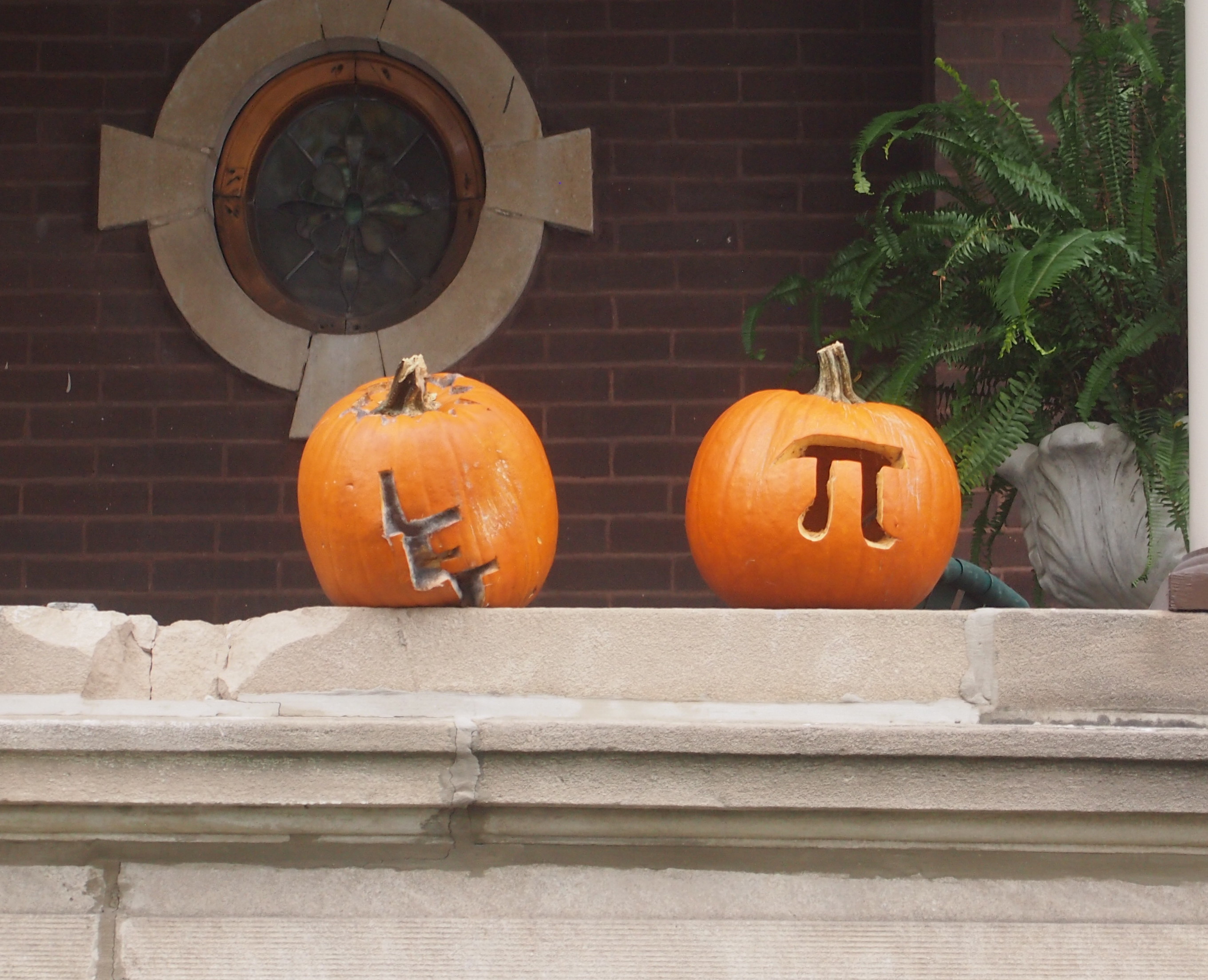 A bit o' pumpkin whimsy.