Normandy was surprisingly green in November 1994.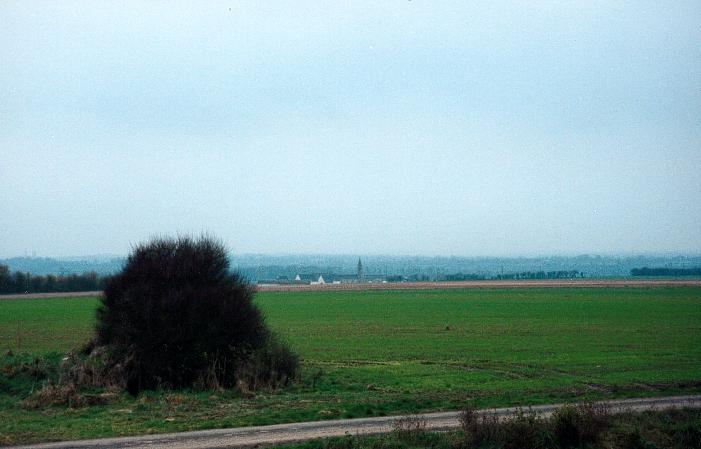 Then again, that winter was, at least until December, reportedly mild. I believe the shot above was taken from the train near Bayeux, where we stayed a few days.
The coast near Omaha Beach, so busy 50 years earlier in a way that doesn't attract tourists, was comparatively empty by late fall.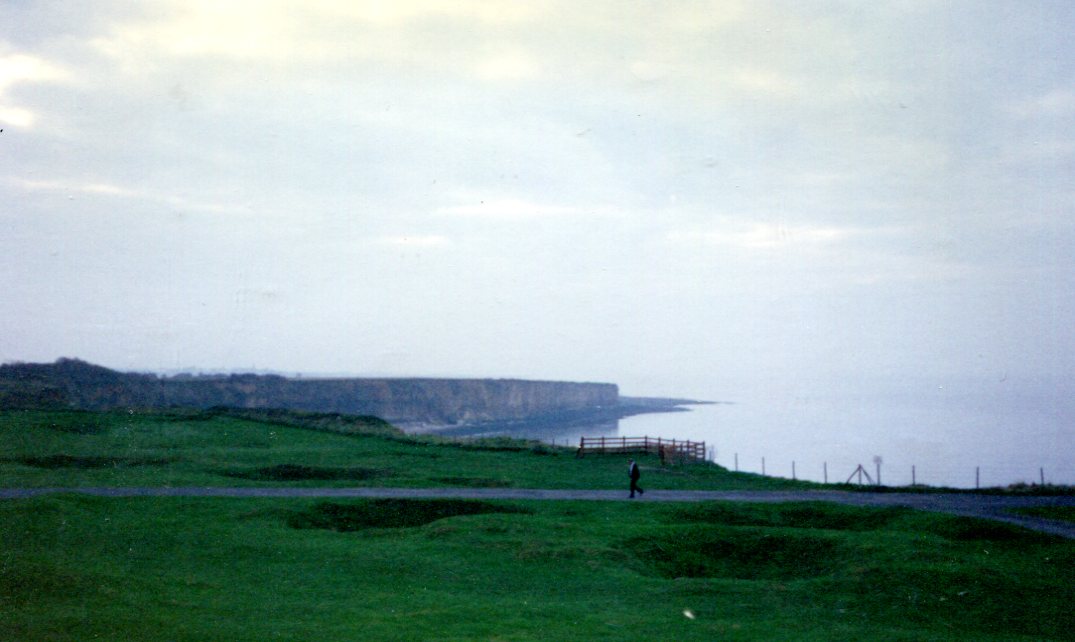 I'll bet there were a lot of visitors, of the tourist kind, along with old soldiers, during the summer of '94, especially in June. Pennants hanging in the town — which unfortunately I didn't document on film — still welcomed such visitors in English for the 50th anniversary, especially the old soldiers.
Former German pillboxs, left to the elements.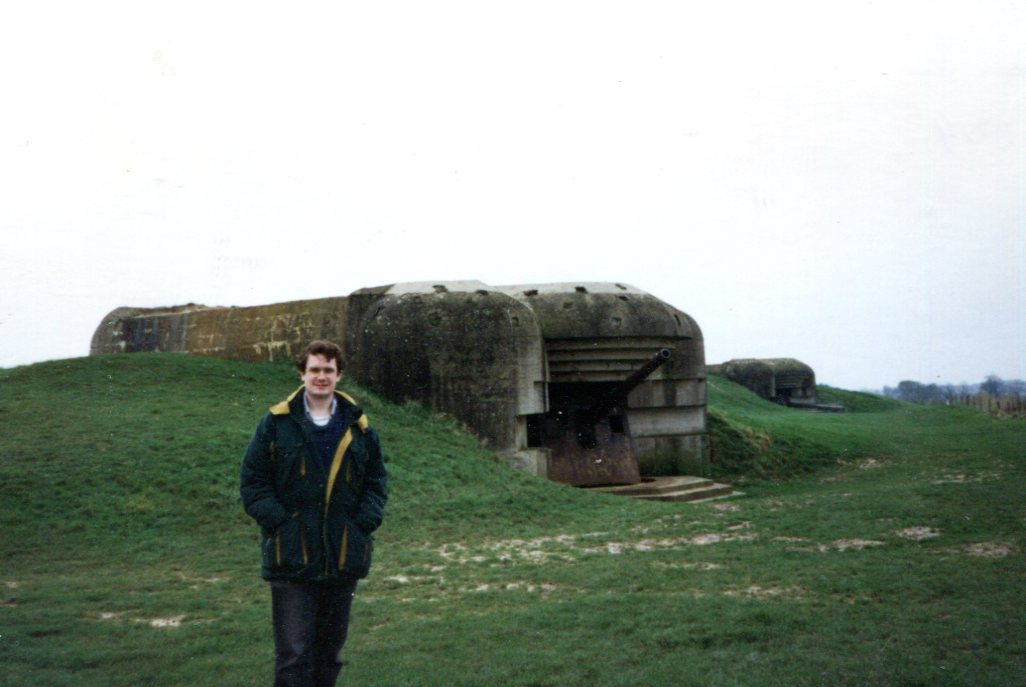 All well and good, to visit Normandy. But I need to get back to France someday, to see former trenches.