At about 5 pm on Friday afternoon, wind and rain and lightning struck Chicago's northwest suburbs with special fury, knocking down trees and large branches. Itasca was particularly hard hit.
Lilly, whose train from the city was due later that evening, found herself delayed by a hour because of debris on the tracks near Itasca. On Sunday morning, we drove through that town on Irving Park Blvd. and saw several large trees laid low, including one on top of a building.
Our neighborhood didn't get hit quite so bad. But we did get hail for a few minutes. Smallish ice pebbles that made some noise, but did no damage to the roof or the car that I could see.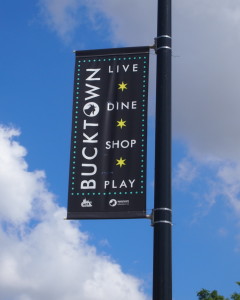 By Sunday, the weather was very warm and steamy and not especially violent. Just the kind of day for a walk in the city, which is where we were going as we drove through Itasca. For a stroll I picked Bucktown, which is directly north of Wicker Park.
I didn't live, dine, shop or play at all during my late morning amble, except that I was a living being as I passed through, and maybe I "played," in the sense that walking around and looking at things isn't work, unless that's what you're paid to do.
I don't remember hearing much about the neighborhood during the late '80s, but by the late '90s, Bucktown was known as a gentrifying area. The gentrifying process is now mature, in that the area's not a cheap place to live, though I suppose Lincoln Park and the Gold Coast and their ilk still outprice it.
With the cost, you get amenities. Such as a statue of a bovine looking through a telescope, or maybe a fanciful theodolite.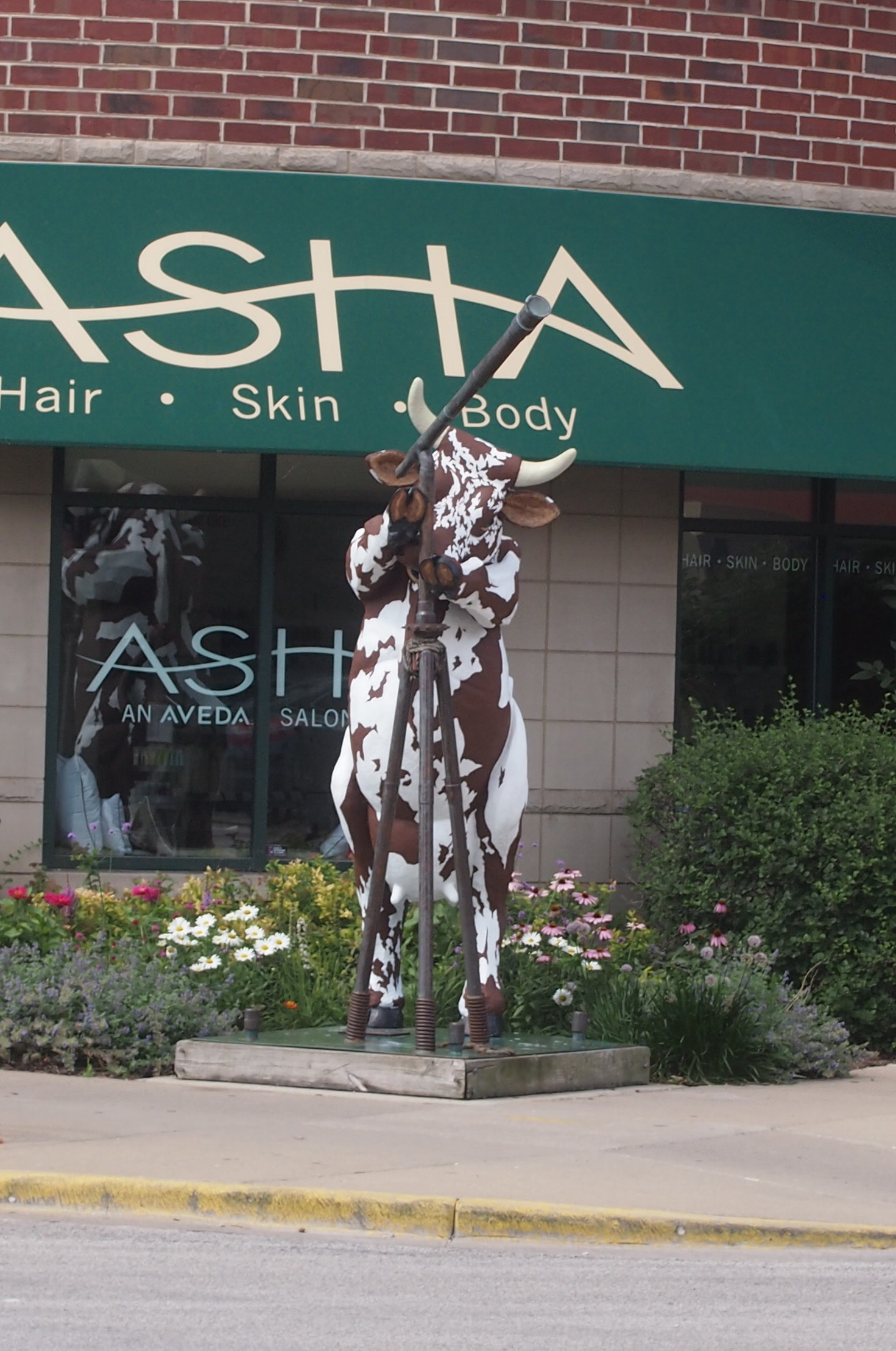 And shady residential streets to walk down. That turned out to be an important feature on Sunday, as temps climbed toward 90 F.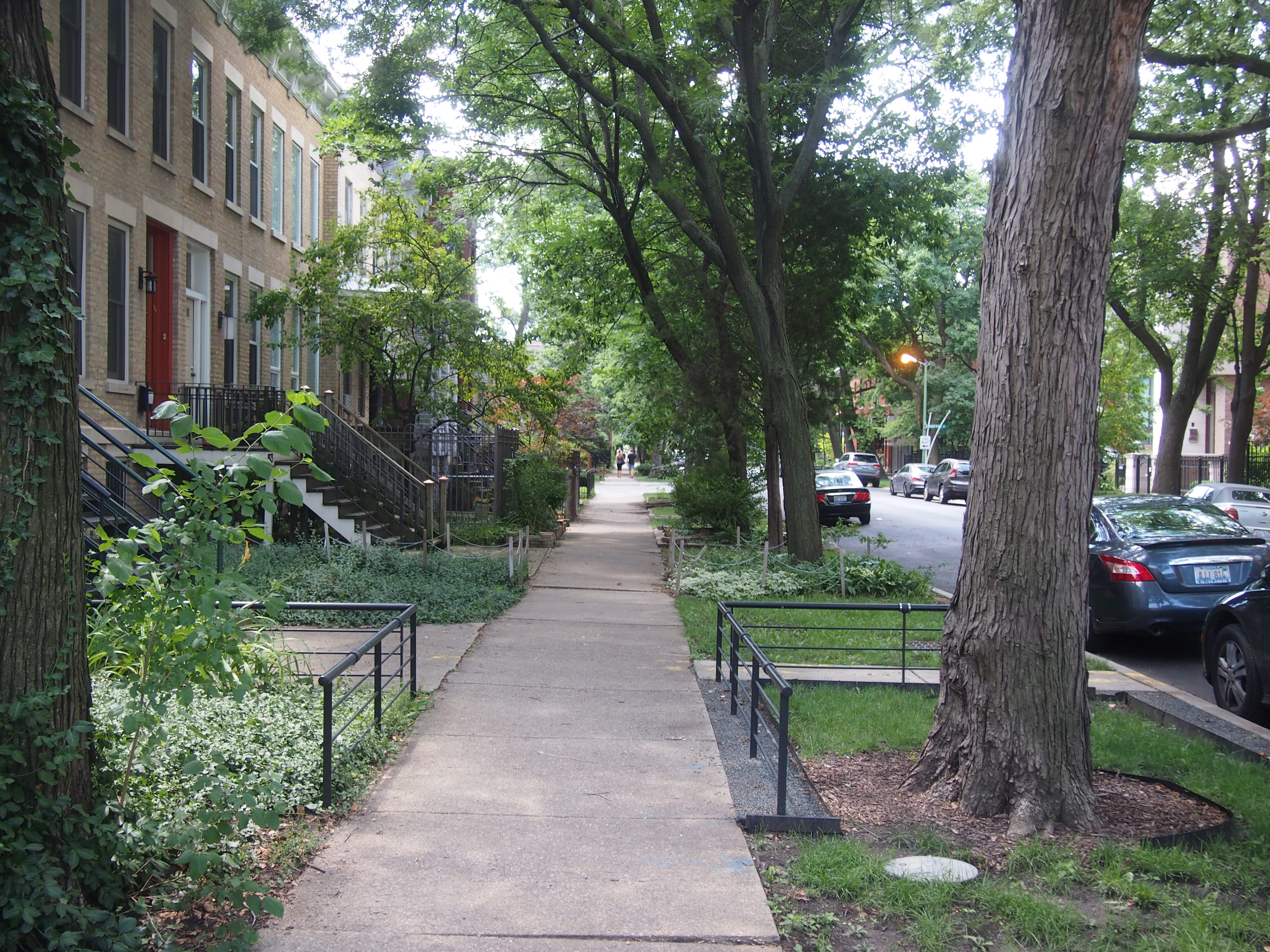 Bucktown features a fair number of interesting older buildings put to new use.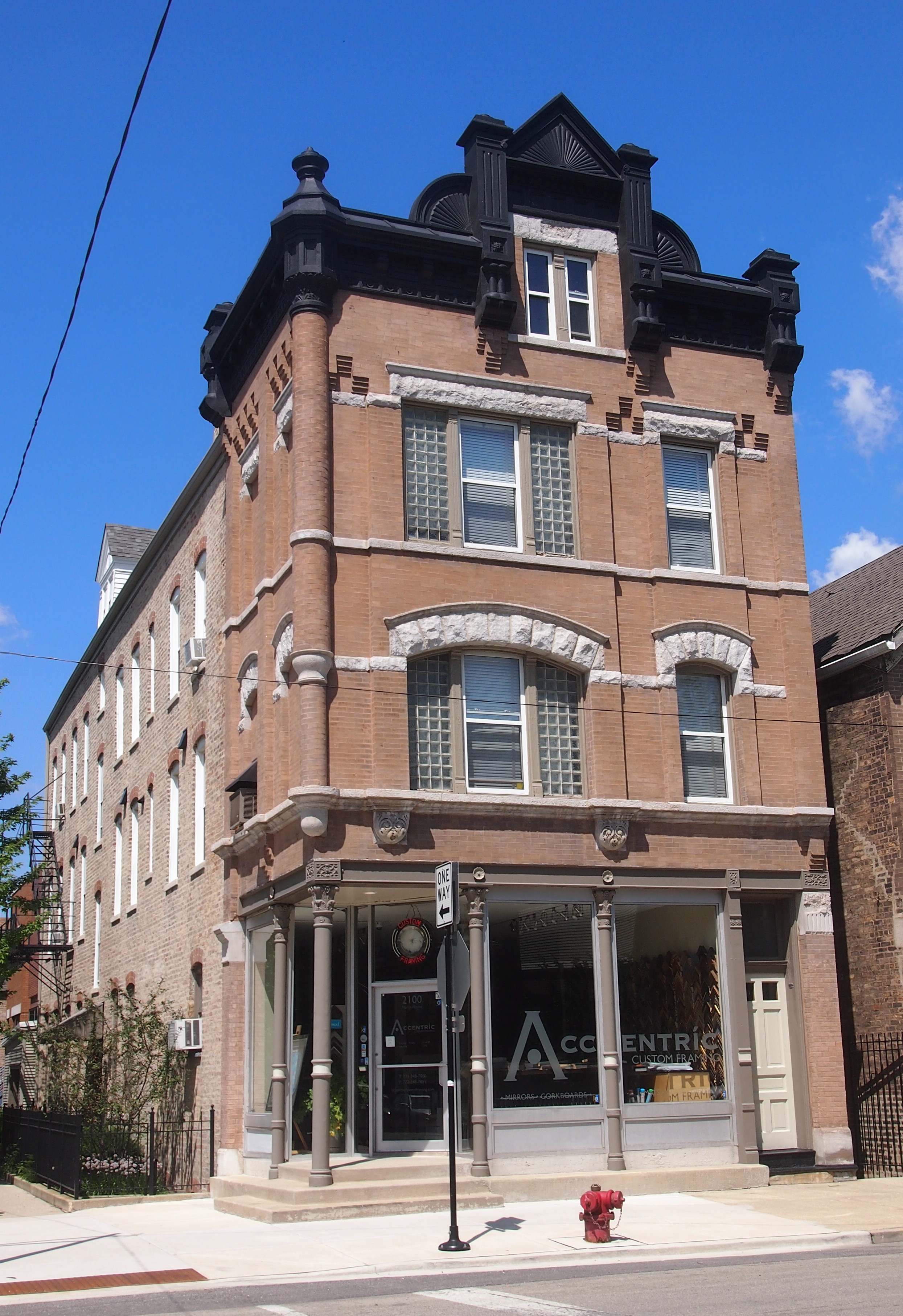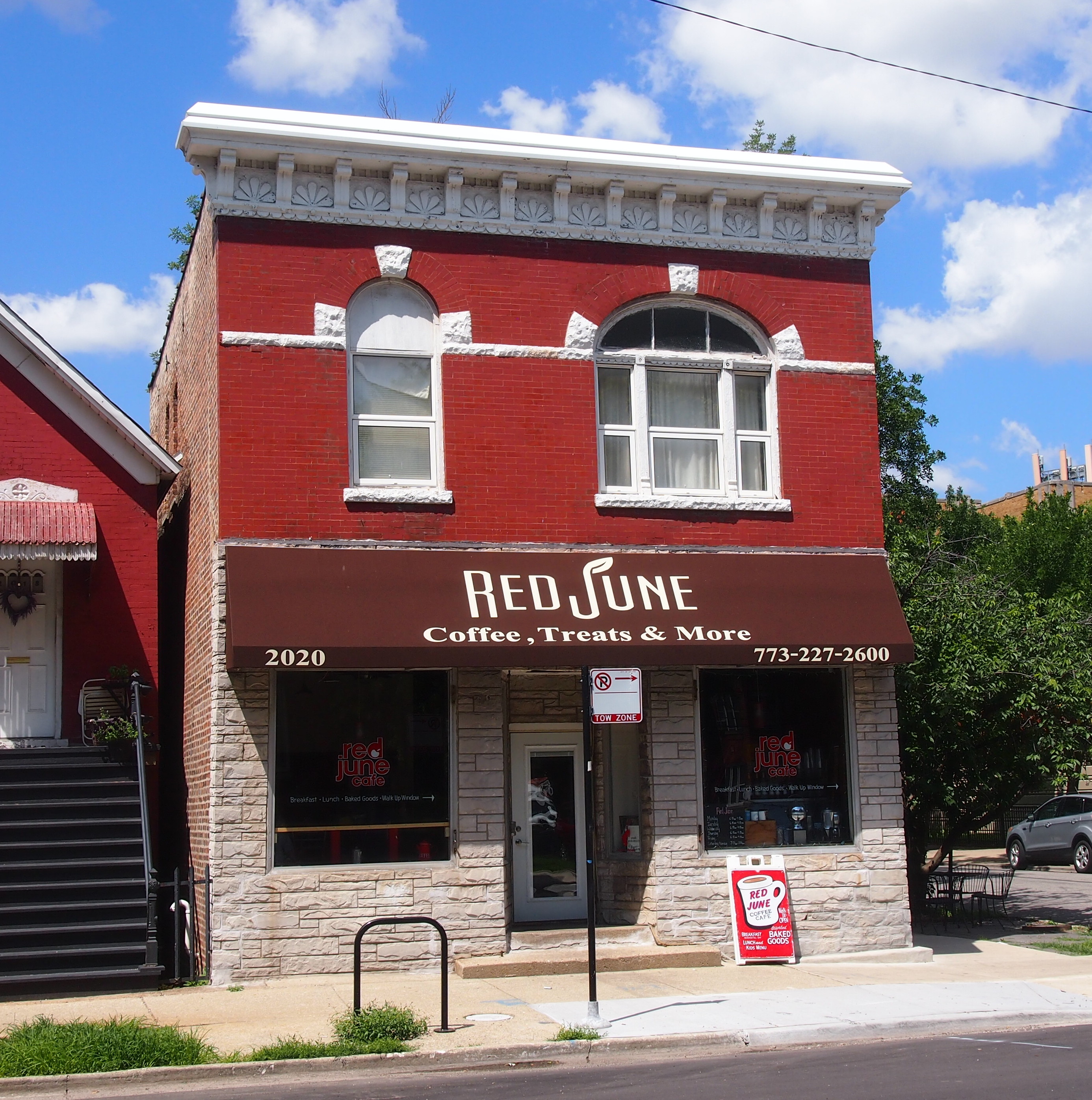 As well as new construction.

Along with some interesting detail sometimes. This figure looked out from just above the entrance to an older brick building on Damen Ave.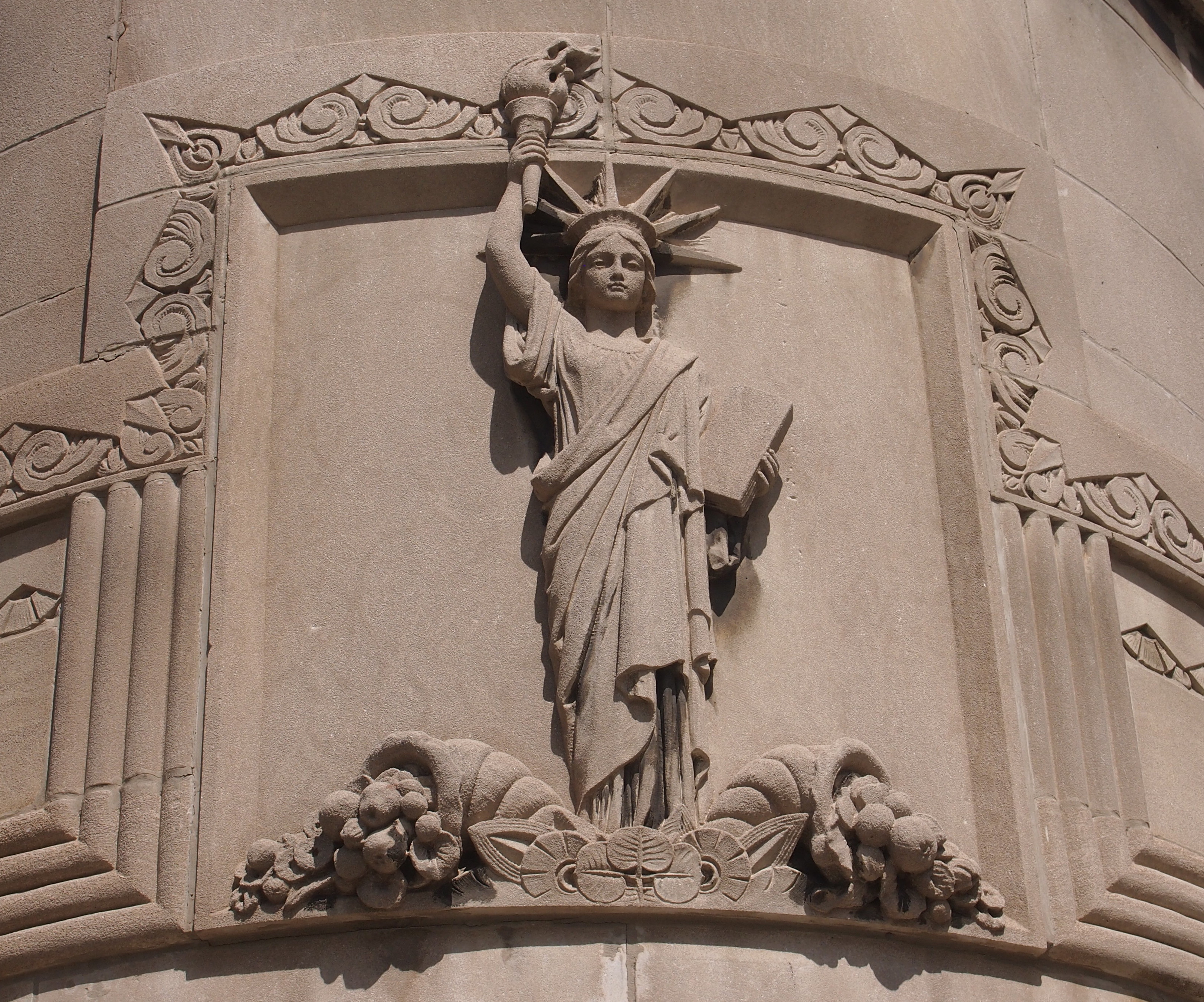 You never know where you'll find Statue of Liberty-like images. The statue deserves to be called the i-word, but that word has been beaten to death in our time. My own favorite use of Liberty Enlightening the World — or La Liberté éclairant le monde to be more than pedantic — was a sizable one I saw years ago over the entrance of a pachinko parlor in Osaka.