Been going to the city more than usual lately. One destination for a recent walkabout was Old Town, a near North Side Chicago neighborhood that I've passed by at the edges countless times. Walked through it, not so much. On a warm day this month, when I did finally take a walk in the neighborhood along such streets as Cleveland, Hudson, Sedgwick, Orleans, and Menomenee, all north of North Ave., I had the strange feeling that I wasn't quite in Chicago any more.
"There is a scale to Old Town, a closeness of building to street and street to cross street and curb to curb that you simply don't find anywhere else in the city," one Vince Michael wrote in the limited but informative blog Renown Old Town.
"It is not so much about the rope mouldings above the windows or the paired brackets and dentils at the eave or even those Furnessian ornaments on Adler & Sullivan's Halstead Houses. It is about a premodern relationship of buildings and streets and narrow alleyways – something not unusual in Rome or the old part of Edinburgh but exceedingly rare in Chicago."
I didn't think of Rome during my Old Town walk, and I've never wandered Edinburgh, but even so something about the alignment of the neighborhood is atypical for Chicago. It doesn't really come through in pictures, though you can get a sense of some of the area's handsome buildings that way.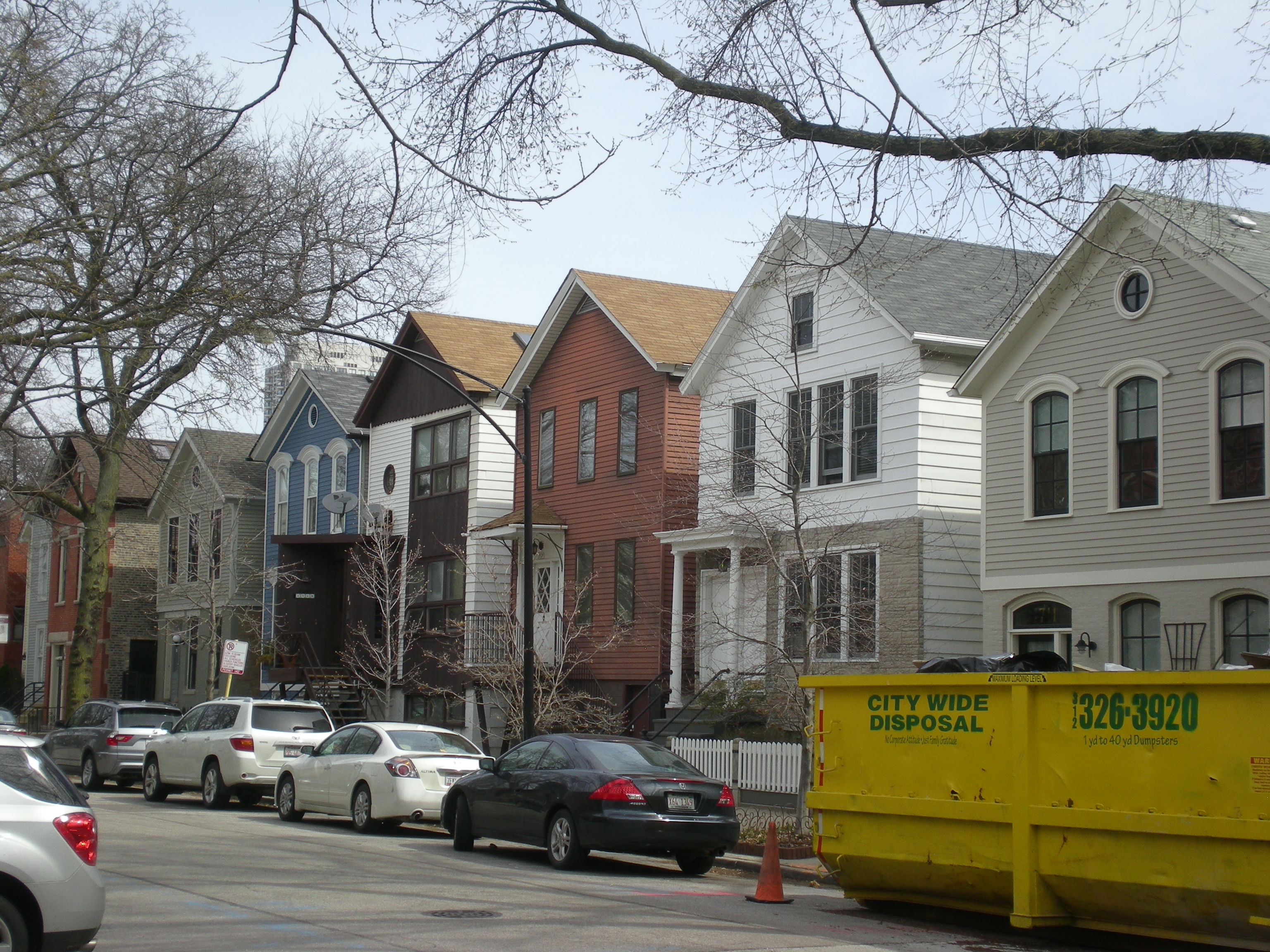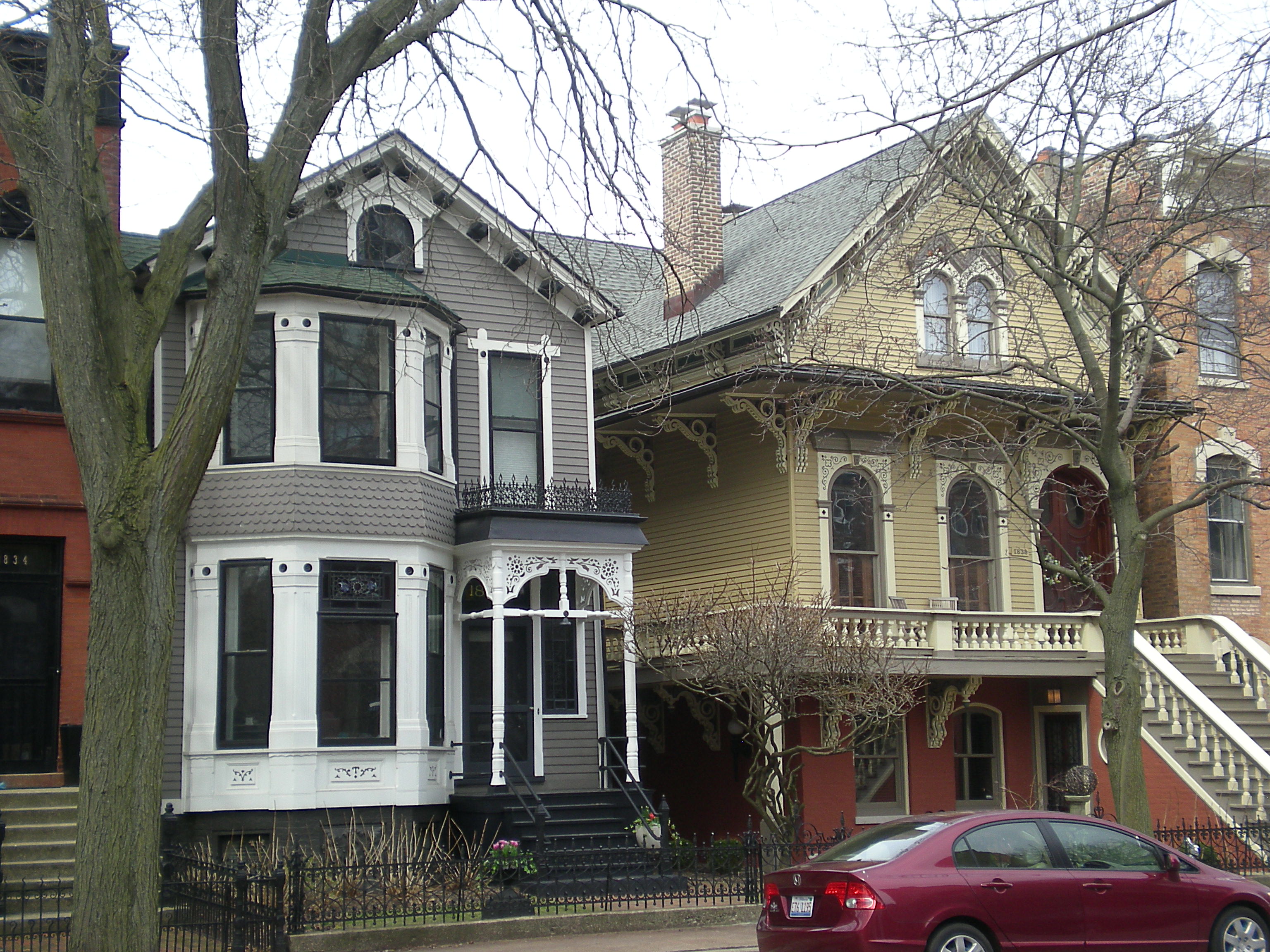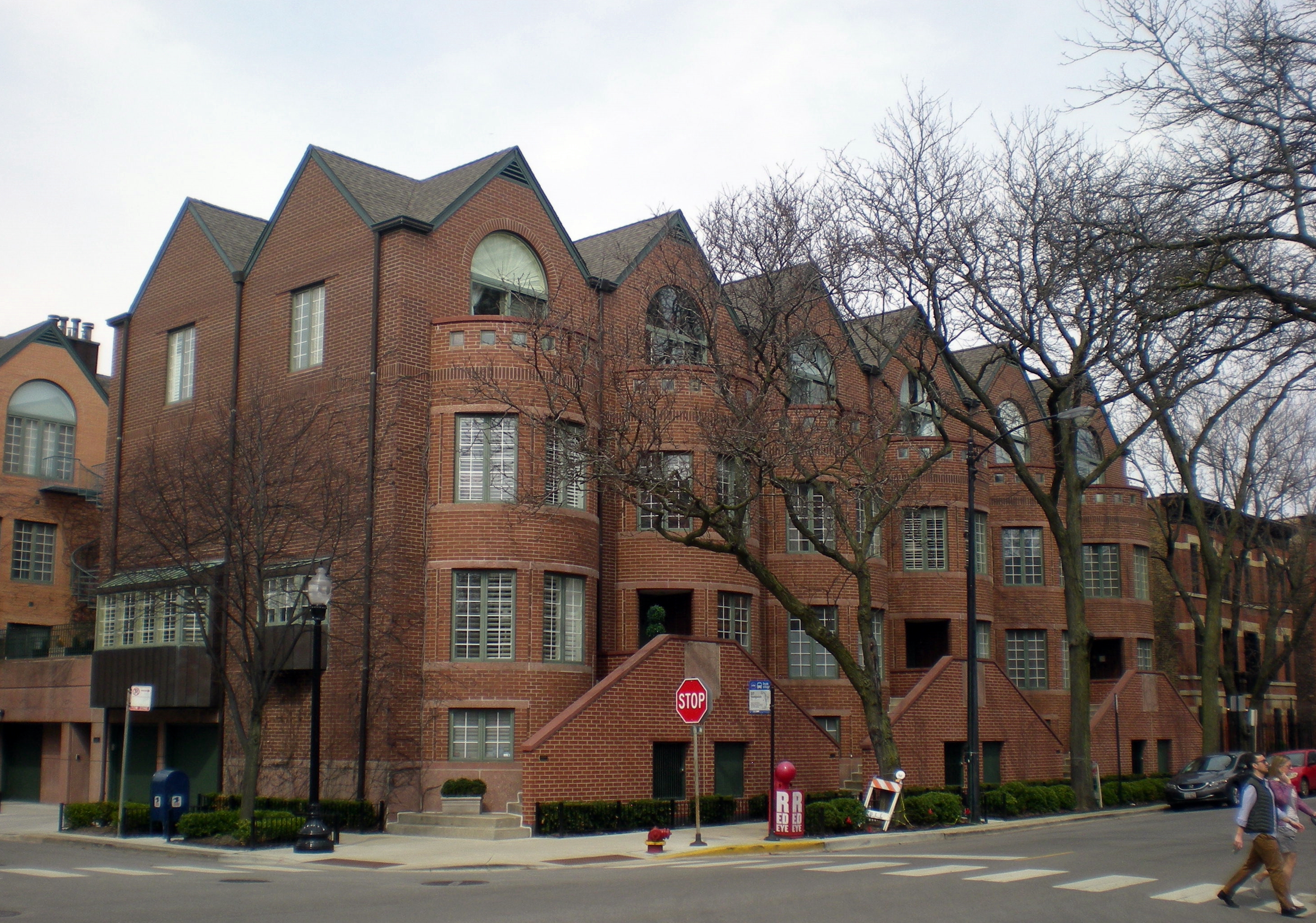 Every interesting neighborhood worthy of that adjective has its spots of whimsy. So too with Old Town.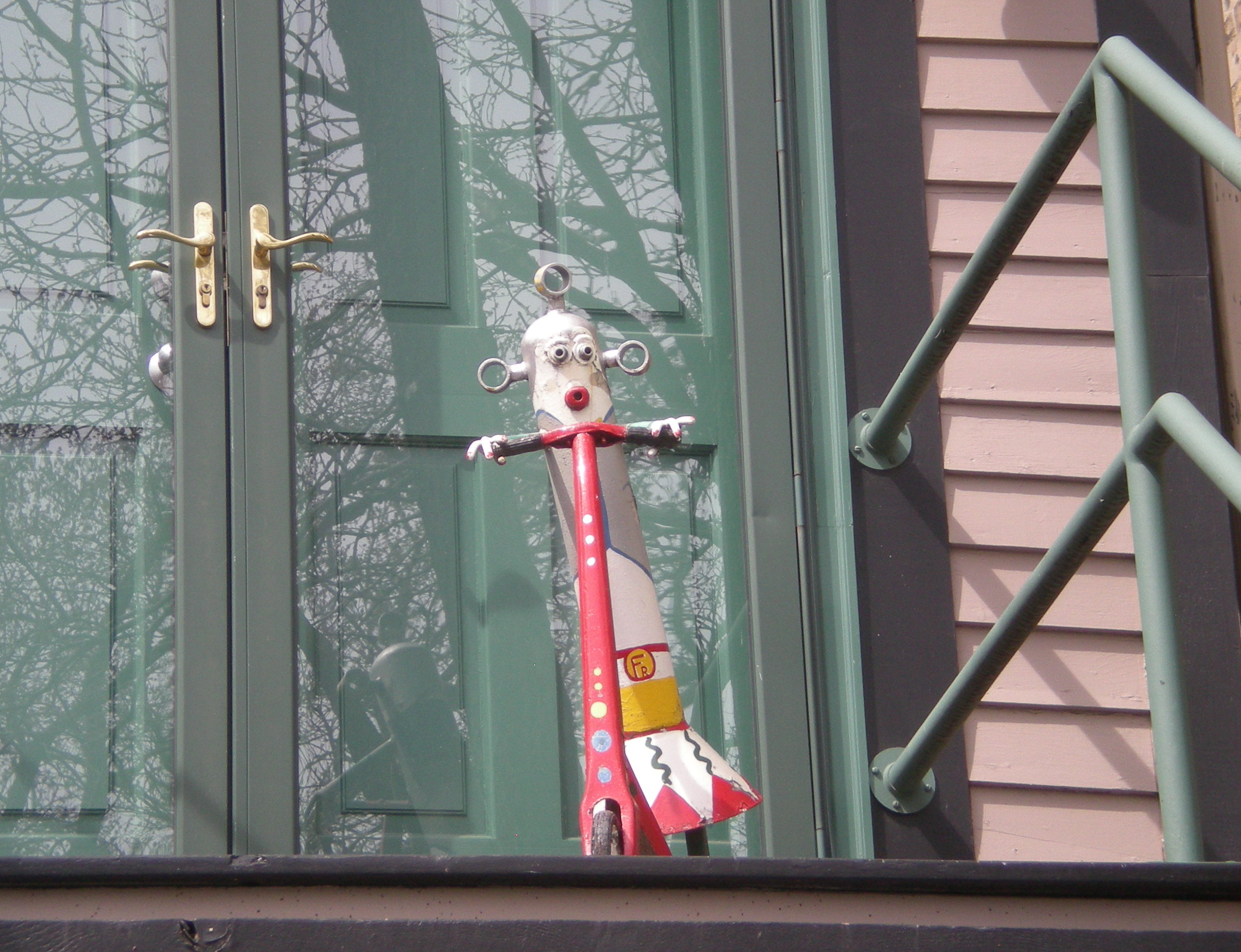 Then there was this charming building, Schmidt Metzgerei. Butcher's shop, though the it looks like Mitzgerei, except there's no dot over the first i. (Vince Michael posits that Mitzgerei is an older variant spelling; I couldn't say).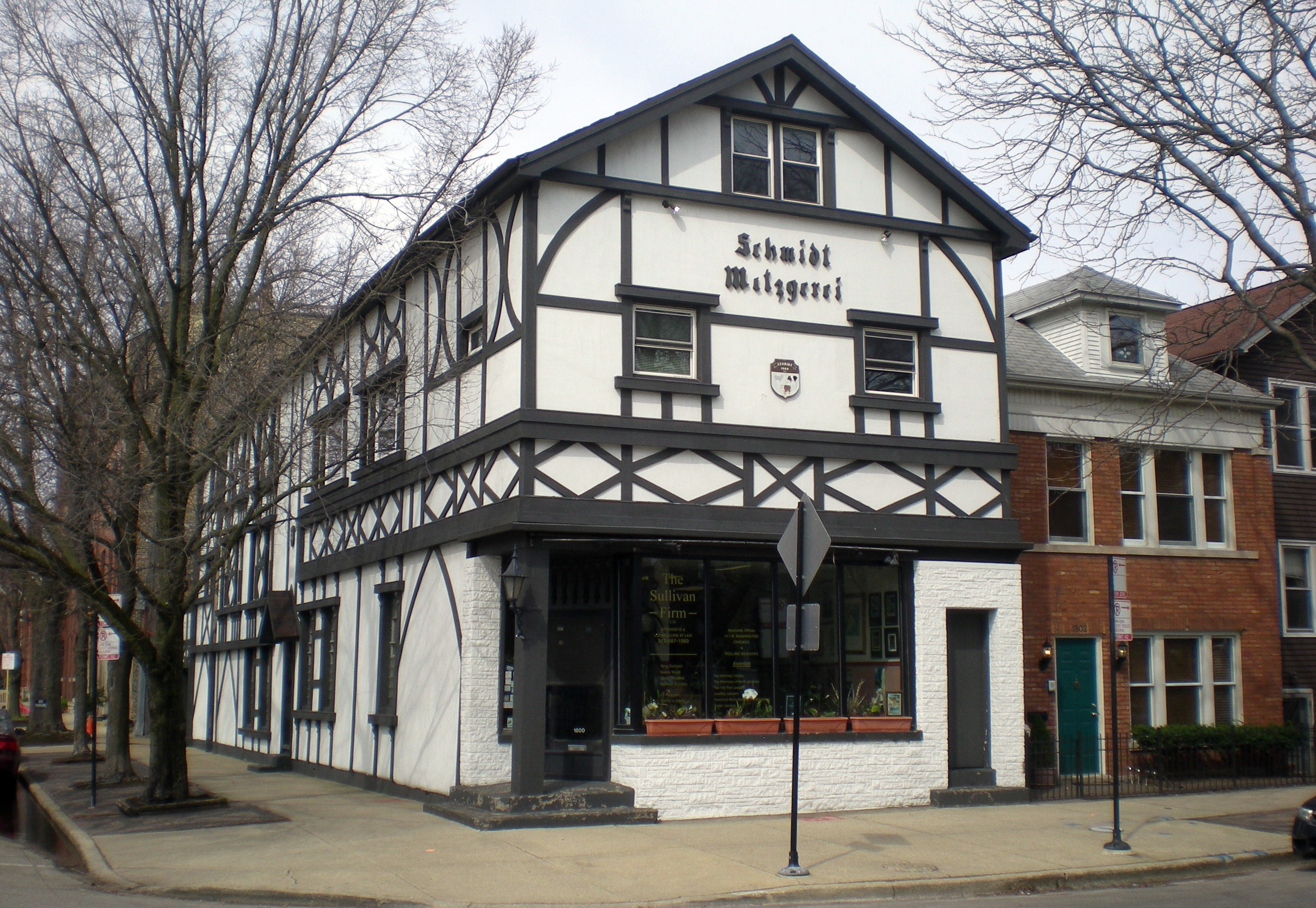 It stands out now, but probably didn't when it was new, as a butcher's shop with dwelling space on the second floor for the butcher and his family. "The mitzgerei, built in the classic German fachwerk style, utilizing heavy timber framing, was established in 1903," writes Vince Michael. "Today it is the home of the Sullivan Law firm. It is a fine example of the early German immigrant construction that at one time was quite common throughout the Old Town Neighborhood."
There's a broader context, of course. The AIA Guide to Chicago tells us that Old Town "was settled by German produce farmers, who were numerous enough to establish St. Michael's parish in 1852. After the devastation of the Fire of 1871, wooden cottages sprang up to house the homeless. Most of the 'relief shanties' are long gone… The area remained heavily German throughout the following decades, and by 1900, North Ave. as far west as Halstead St. was known as German Broadway."