Mid-week between Christmas and New Year's, I popped off by myself to Michigan, more specifically to Kalamazoo, the city with the most fun name in the whole state — just repeat it a few times and see — for a look around. One of its main attractions is the Air Zoo. I've heard about that place for years, but an air (and space) museum is a moderately hard sell for the family. Not for me. Spacecraft especially, but also aircraft.
The Air Zoo is relatively small, at least with the Museum of the U.S. Air Force still fairly fresh in mind, but it offers an excellent collection, including early airplanes, a lot of WWII aircraft, examples from the age of jet fighters, and a number of space-related objects. The museum is also in the major leagues of aircraft restoration efforts. A number of items that it had restored were on display, and later I read about a WWII dive bomber, a Douglas SBD-2P Dauntless, that was pulled from Lake Michigan recently and which will be restored by the museum.
Here's a WACO VPF-7, something I'd never heard of, probably because it was only one of six ever built.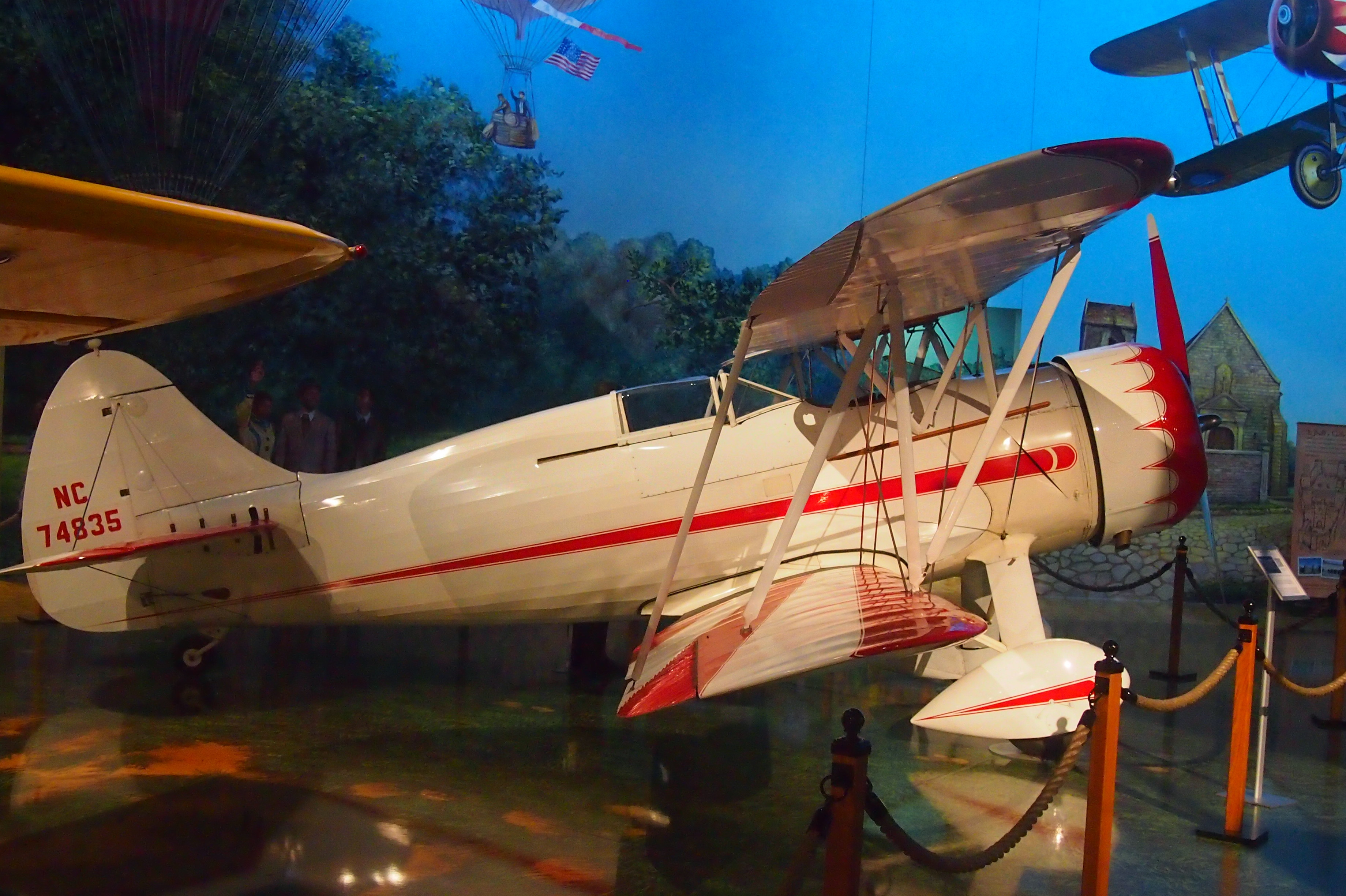 According to the museum, the '30s-vintage aircraft "was designed as a trainer/combat aircraft for the Guatemalan Air Force. As an attack aircraft, the front cockpit would be covered and .30-caliber machine gun pods would be placed under the wings. However, this particular aircraft has no indication of machine guns ever having been attached."
A Ford Tri-Motor. Also known as a Tin Goose, produced from 1925 to 1933. Indiana Jones got around in these sometimes, I believe.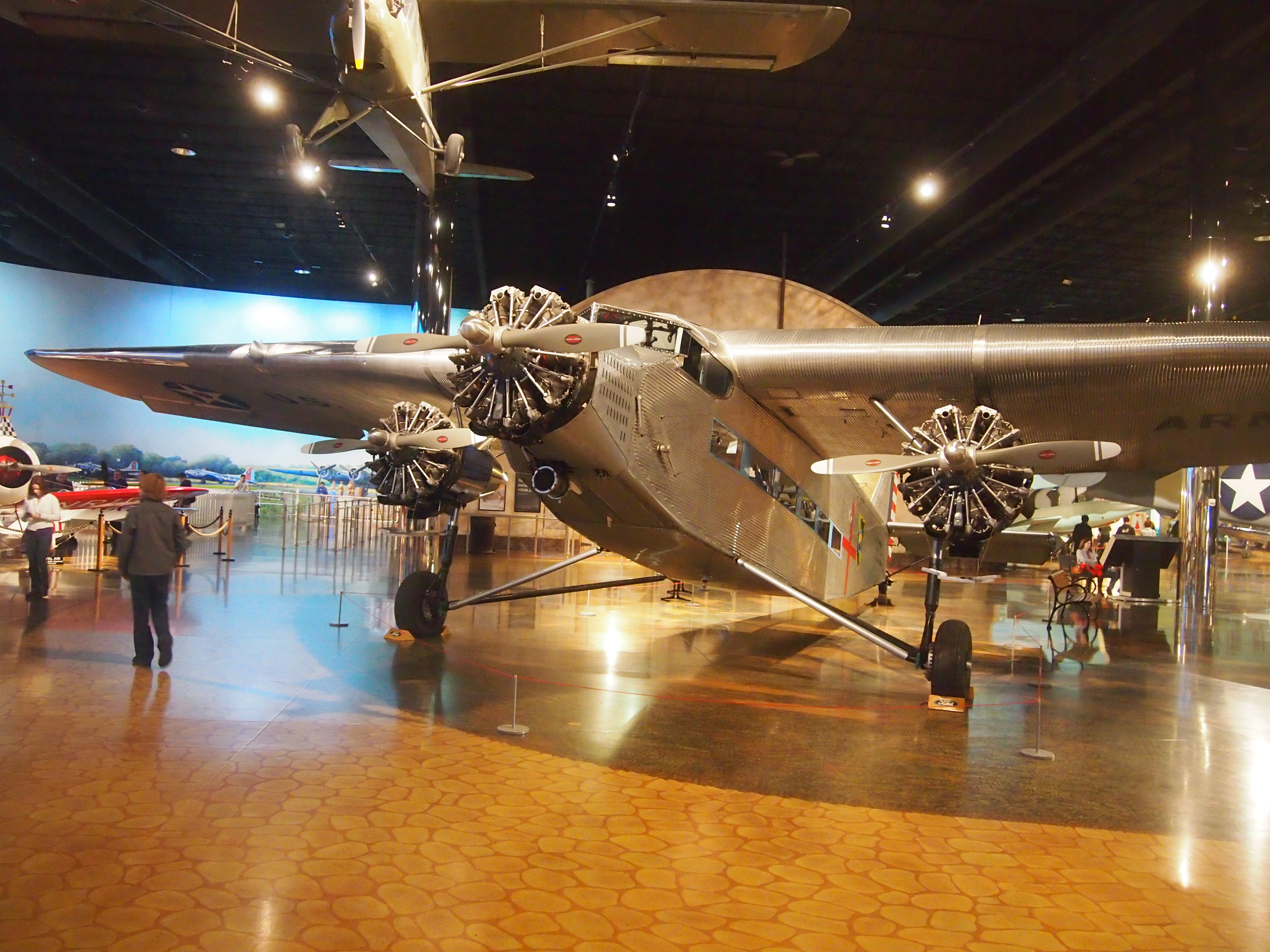 "The Air Zoo's 5-AT Ford Tri-Motor (N4819) came off the assembly line in 1929 with serial number 58 and was delivered to National Air Transport, where it probably delivered freight and mail," the museum says. "It quickly went to Ford Motor Company for modifications and then was sold to Northwest Airways, flying the Minneapolis-St Paul-to-Chicago run. It was one of five Tri-Motors bought by [the company that] would become Northwest Airlines."
Maybe so, but as a display item, the plane is painted as if it were in service of the U.S. Army. I've read that until last year, this very plane was airworthy, and the museum gave rides.
Here's a B-25, one of almost 10,000 produced during the war.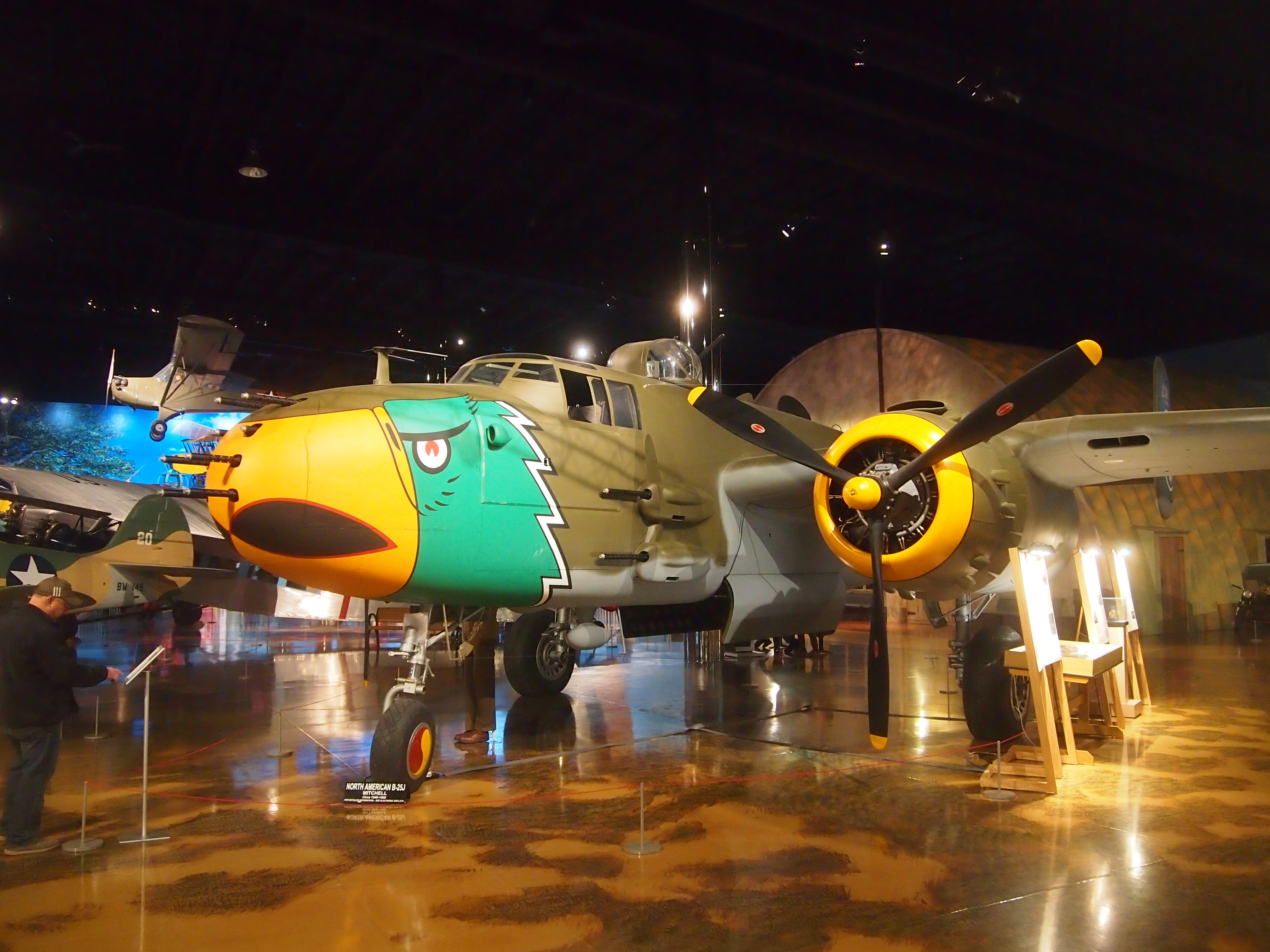 This particular one made strafing runs with the 489th Bomb Squadron, 345th Bomb Group, according to the museum. I like that paint job.
Modern wars aren't won just with fighting machines, but by getting materiel here and there as fast as possible. Enter the DC-3.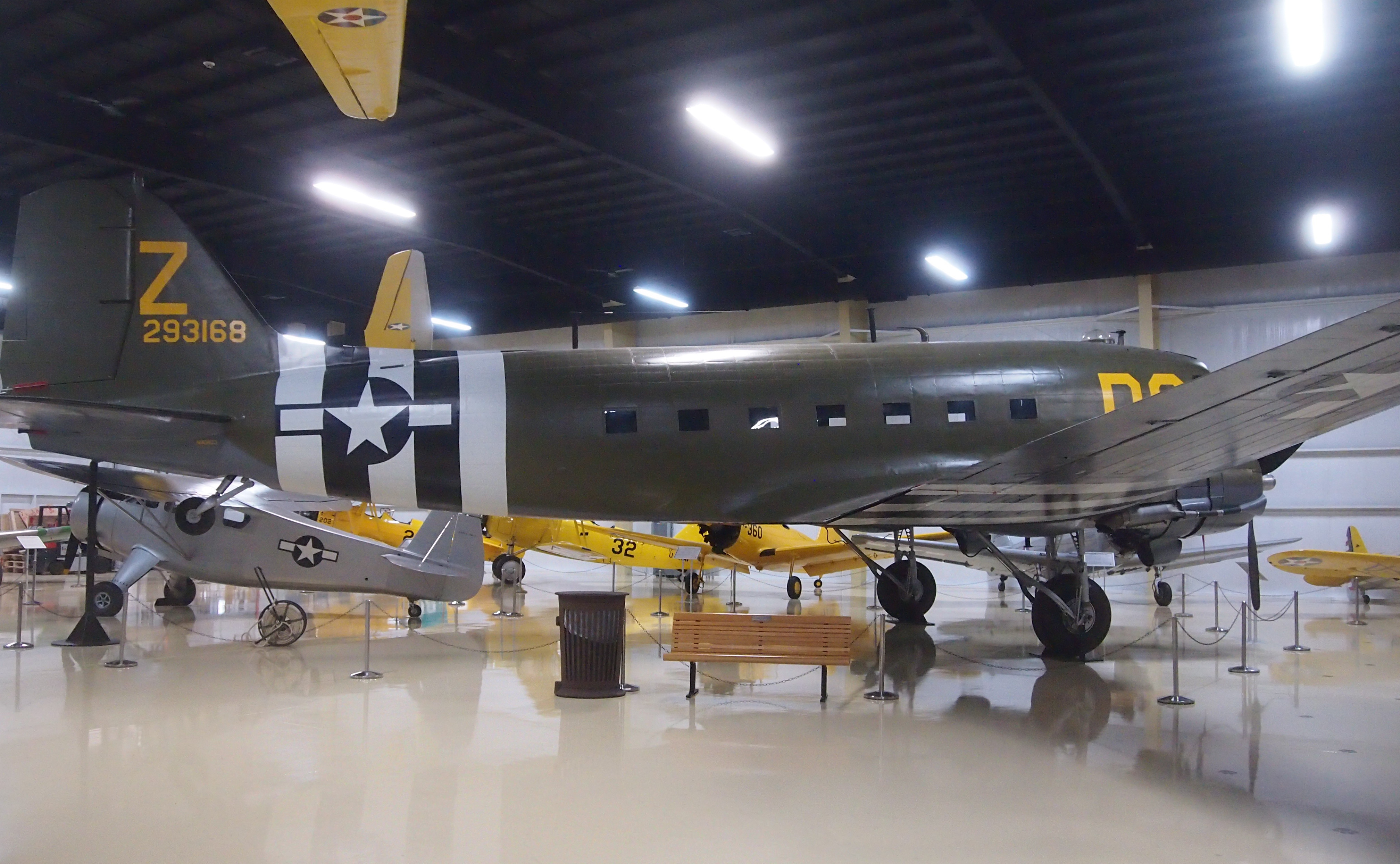 Time flies, there are more wars. Jets do the fighting, such as this F-8 Crusader.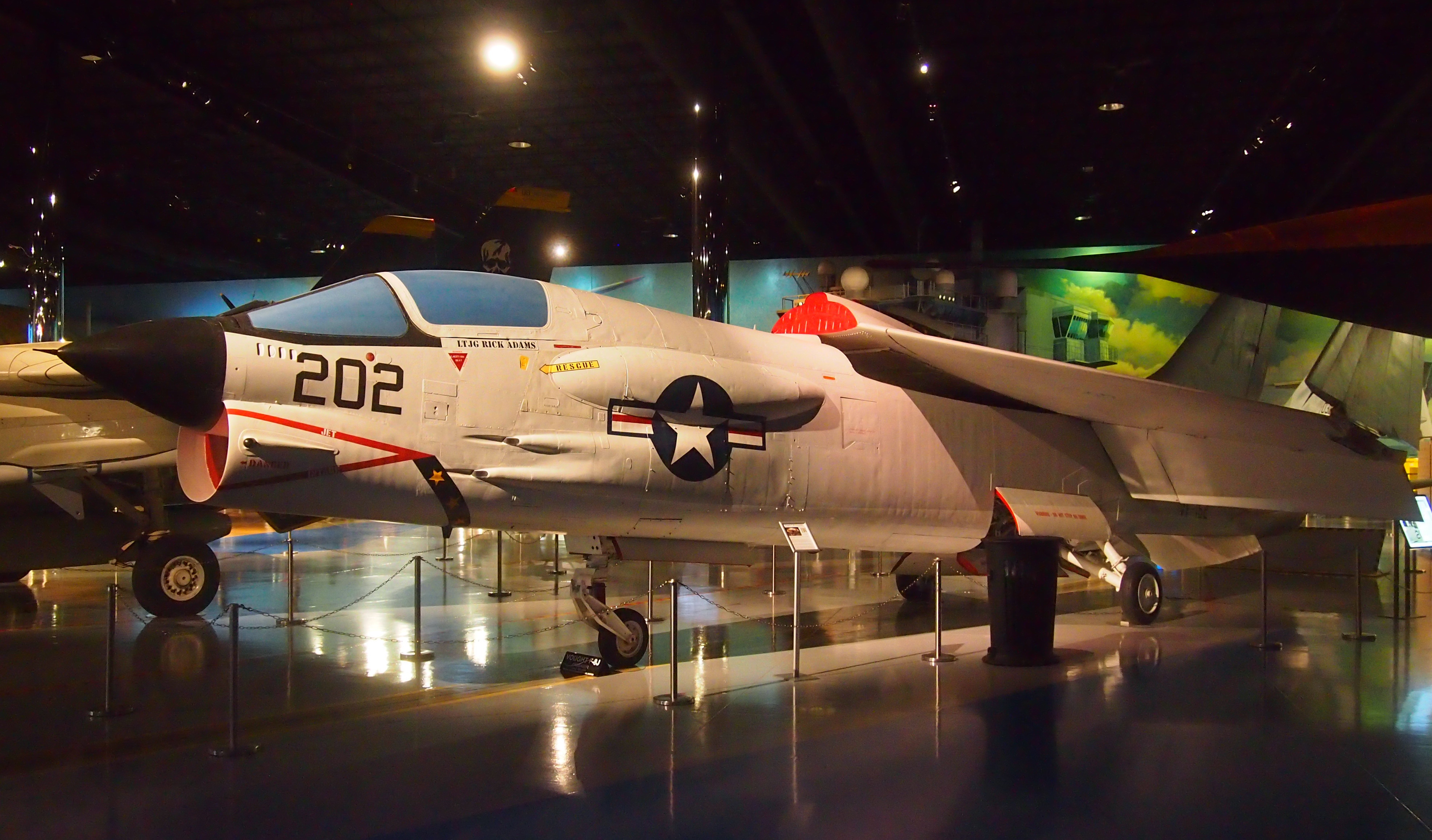 The sign said: "Photo reconnaissance variants of the Crusader flew several dangerous missions during the Cuban Missile Crisis. Then… the F-8 became the first U.S. Navy aircraft to routinely battle North Vietnamese MiGs."
A small but distinctive collection of space artifacts is on display at the Air Zoo. I take 'em where I can get 'em. Such as this J-2 engine, famed for its attachment to the second and third stages of the Saturn V.
There aren't many machines that have to be just so or they'll blow up. Kudos to the engineers.
Here's something I'd never seen before: a Gemini boilerplate.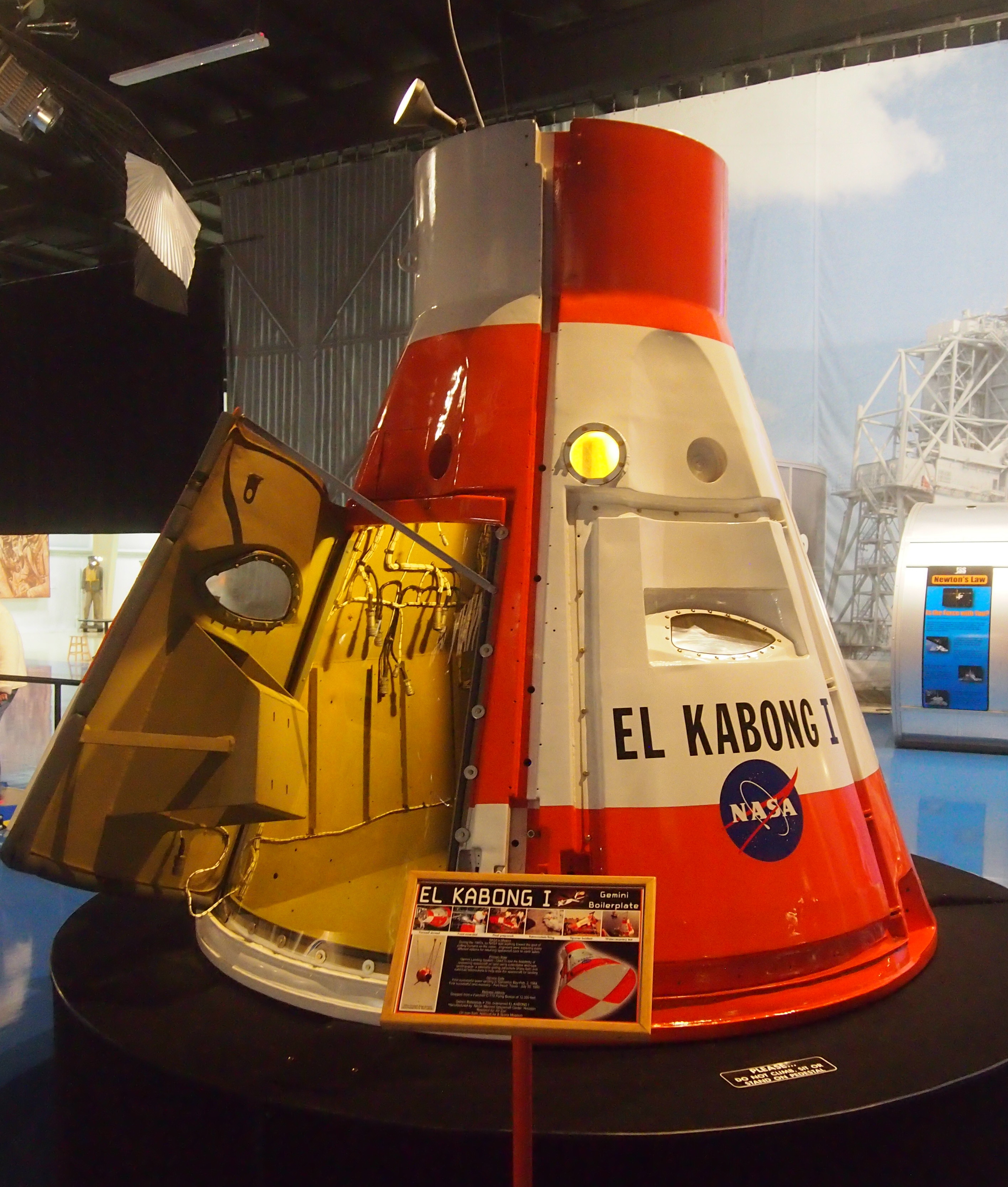 El Kabong I is its whimsical nickname. I'd forgotten that, "as El Kabong, Quick Draw would attack his foes by swooping down on a rope with the war cry "OLÉ!" and hitting them on the head with an acoustic guitar …" (Wikipedia). Quick Draw McGraw made a fairly faint impression on me, even at an impressionable age.
Anyway, the boilerplate's main job was to test the feasibility of recovering spacecraft on land using extendable skid-type landing gear, a steerable gliding parachute (para-sail), and solid-fuel retrorockets to help slow the spacecraft for landing, says the Air Zoo. I don't think Gemini landed that way, but it sounds pretty cool.
The concept of the boilerplate spacecraft might be an obscure one to the public at large, but I like coming across them.