Back to posting again around September 17. Constitution Day. Maybe I'll have finished the Federalist Papers by then.
It might also be warm again. A distinct October-like coolness has settled on northern Illinois since Labor Day.
Saw a cherry picker in the neighborhood recently. The man atop the equipment was repairing a street lamp that had gone a little funny. Not out, just flickering from time to time.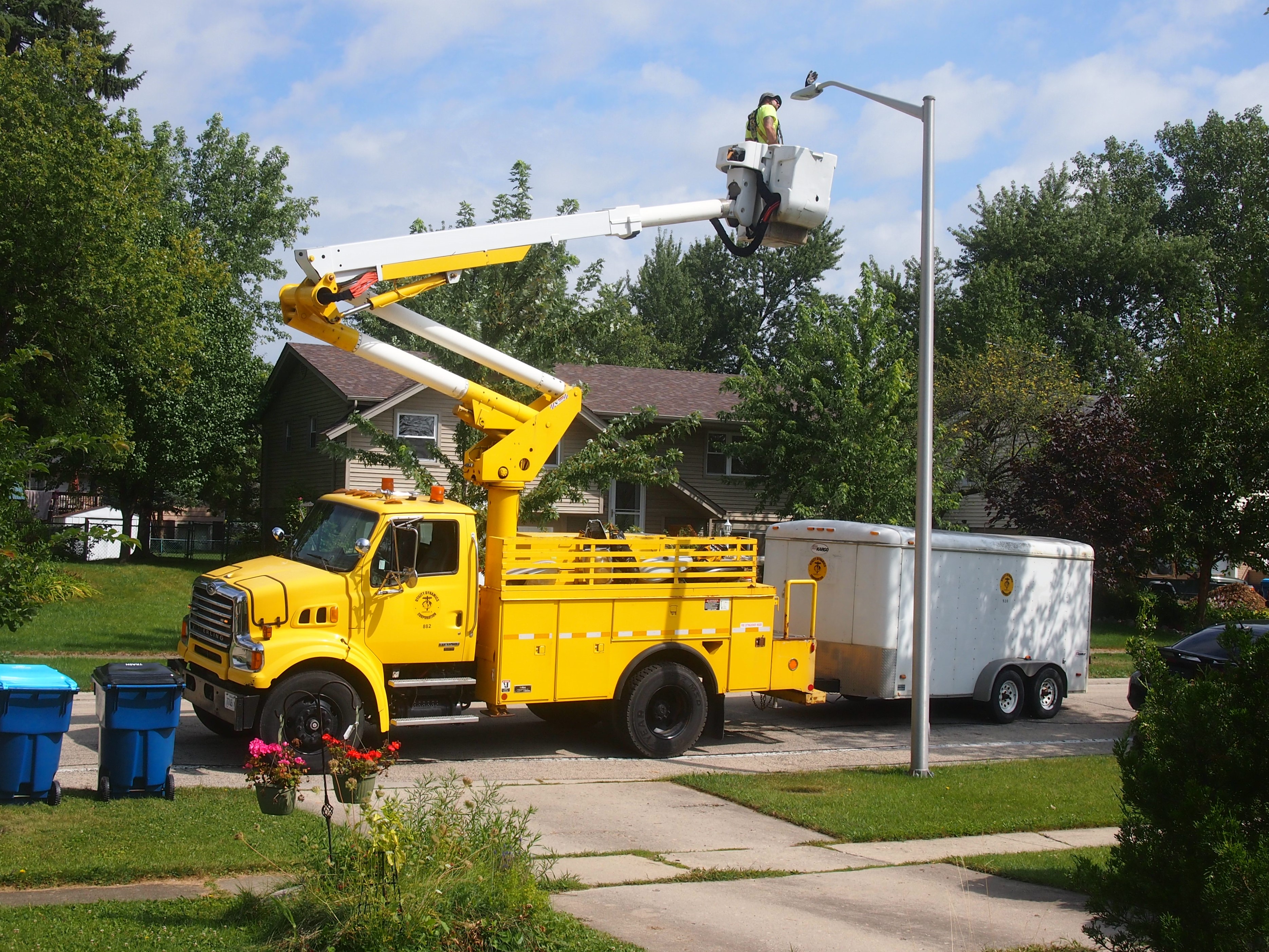 Why a cherry picker? Why not apples or lemons? And why do careless or unscrupulous researchers cherry pick their data? Why not grape harvest it?
Speaking of fruit, completely by chance down an Internet rabbit hole recently I came across the Citronaut — the first mascot of Florida Technical University, which eventually became the University of Central Florida. He's an anthropomorphic orange wearing a space helmet, dating from 1968.
Florida produces citrus and shoots men into space, so it must have seemed like a bright idea. For a very short time. Says Wiki: "After one year, students petitioned the Student Government to establish a new mascot for the university." Poor old goofy Citronaut was ignominiously dumped. You'd think he could have gone on to shill Tang or something.
The thought of Tang led me to another Internet rabbit hole. Eventually I came across the Tang Pakistan page. Is Tang popular in Pakistan? Could be. At least it seems more advertised there than its country of origin.
The About Tang page is in English, and includes such sentences as: "Being the king of flavours, its fruity and refreshing taste wins millions of hearts every day. Be it family gatherings, group studies, play days or summer struck – Tang is the Neverland for everyone to indulge, lift their moods and bond together to share good times."
Not a peep about astronauts.
Over the Labor Day weekend, I watched The General on DVD. I'd only ever seen clips of it. It's one of the most kinetic movies I've ever seen. Fittingly, with locomotives chasing each other and Buster Keaton all over the place, doing his own stunts. Funny stuff. I'm glad a movie more than 90 years old can still be so amusing.
Some scenes were flat-out amazing. Best known, probably, is when a locomotive causes a trestle to collapse, precipitating the engine into the river below. As I looked at that, I thought, that looks awfully real, not like a model. Turns out it was a real locomotive shot falling into a river (like the train fall in Bridge On the River Kwai).
Sean Axmaker writes in Silentfilm.org: "For the scene in which Johnnie sets fire to a bridge to prevent the North's engine from crossing the river, Keaton had [set designer Fred] Gabourie construct a stunt trestle designed to collapse under the train's weight. It was the only sequence that did not use existing track and it has been called the most expensive single shot in silent film history (Keaton biographies put the cost at $42,000).
"It is certainly the most expensive that Keaton ever executed. He had only one shot at the scene and ran six cameras to capture the spectacle. The engine that plunged into the river was one of the doubles used to stand in for the working engines and it rested there in the water, rusting away for 15 years until it was hauled out for salvage in the scrap drives of World War II."
Later I looked up the female lead in the movie, Marion Mack, a one-time Sennett Bathing Beauty. She got tired of being in movies around the time talkies started, and lived a long time after, until 1989, including a career as an Orange County real estate broker. As for Glen Cavender, an original Keystone Cop who played antagonist Capt. Anderson, he lived until 1962. He seems to be an example of one of those actors that didn't transition well to talkies, though he kept working.
The actual leader of the 1862 Great Locomotive Chase was James J. Andrews, a civilian scout for the Union Army. Things didn't turn out well for him, since the Confederates hanged him. He lost out posthumously, too. This from Wiki: "Some of the raiders were the first to be awarded the Medal of Honor by the US Congress for their actions. As a civilian, Andrews was not eligible."
You'd think Andrews should get something, even now, such as the Presidential Medal of Freedom or the Congressional Gold Medal, which go to civilians.
One more thing about a movie. Recently I happened across this video on You Tube.
It's a remarkable bit of editing to go along with Elmer Berstein's justly famous, magnificent Magnificent Seven main theme, right down to Steve McQueen's smile in the last frame. The video featuring the theme from The Good, The Bad and The Ugly is also worth a watch.