Out of idle curiosity, I recently Googled "Magnolia Cemetery" and by the most cursory of investigations, found properties of that name not only in Charleston, SC, but also in Augusta, Ga., Mobile, Beaumont, Norfolk, Va., Baton Rouge, Houston, Orange Park, Fla., and Meridian, Miss., just to name some of the Southern spots.
There are also Magnolia Cemeteries in Philadelphia — Pa. — Harrison County, Iowa, and Stark County, Ohio. That might seem odd, but then again certain kinds of magnolia grow in the North. Saw some in Rockford, Ill. Or maybe the Northern cemetery namers just liked the shady, peaceful associations of the magnolia.
Magnolia Cemetery in Charleston got its start in 1850, during the rural cemetery movement of the 19th century. Rural then, but fully in the city now. Still, it's a peaceful place, full of the things a park-like cemetery should have: old stones, funerary art, mature trees, bushes, flowers, water features, winding trails, memorials evoking local history.
In the case of Charleston, the War Between the States looms large in such local history memorialization. Here's the monument at Soldiers Ground, a section for Confederate dead set aside during the war.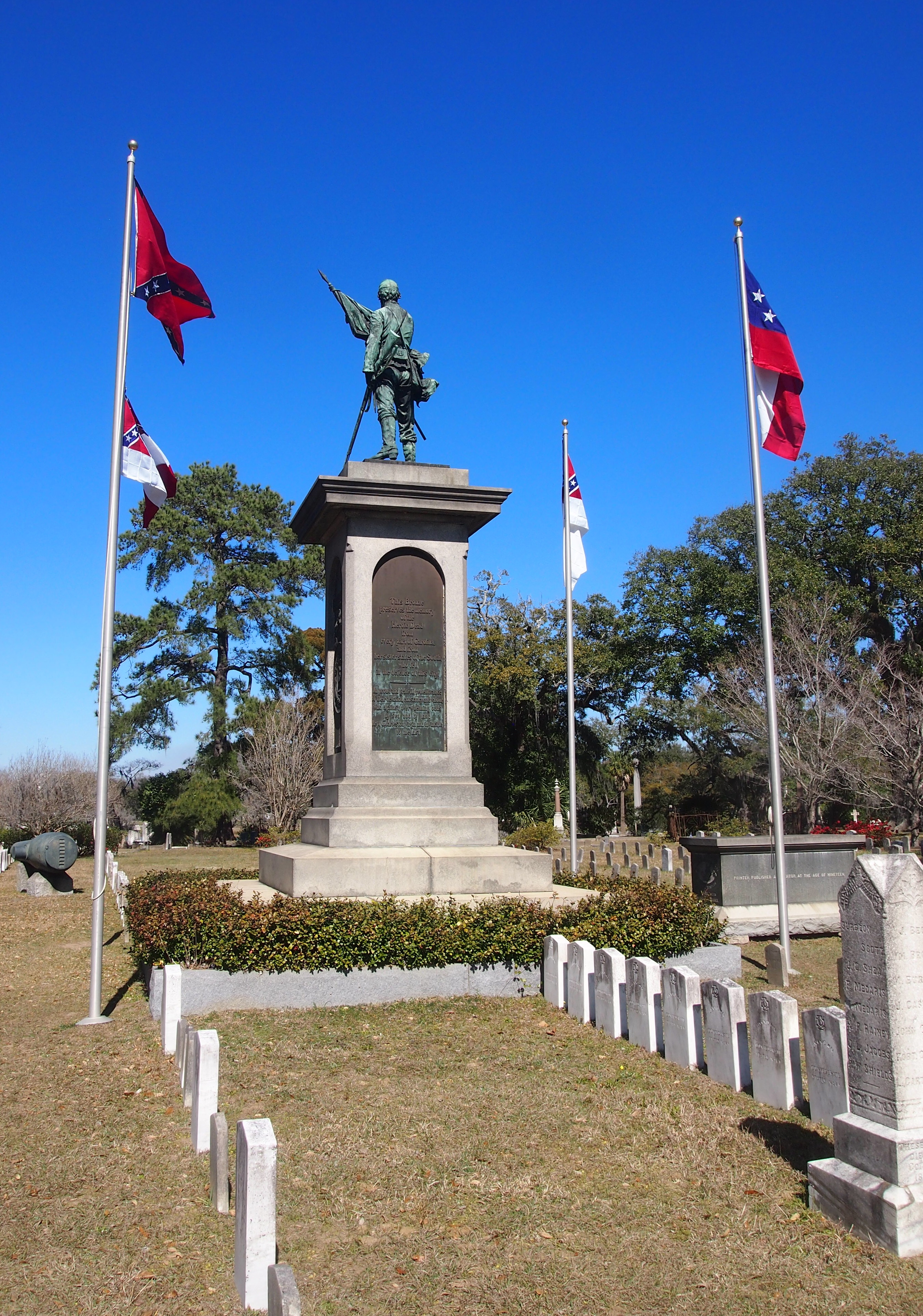 The tablet on this side of the plinth says:
This Bronze preserves the memory of the Heroic Dead from every part of Carolina and from her sister states of the South who fell in the defense of this city.
In proud and grateful remembrance of their devotion, constancy and valour, who against overwhelming odds by sea and by land kept Charleston virgin and invincible to the last.
Interesting turn of phrase, even for a memorial. It would be snide to claim that Charleston's "virginity" was kept because Sherman had other things to do (that is, burn down Columbia), so never mind. The four flags are the three national Confederate flags, plus the battle flag.
I don't ever remember seeing CSA sailors at rest, but Magnolia has some, identities unknown.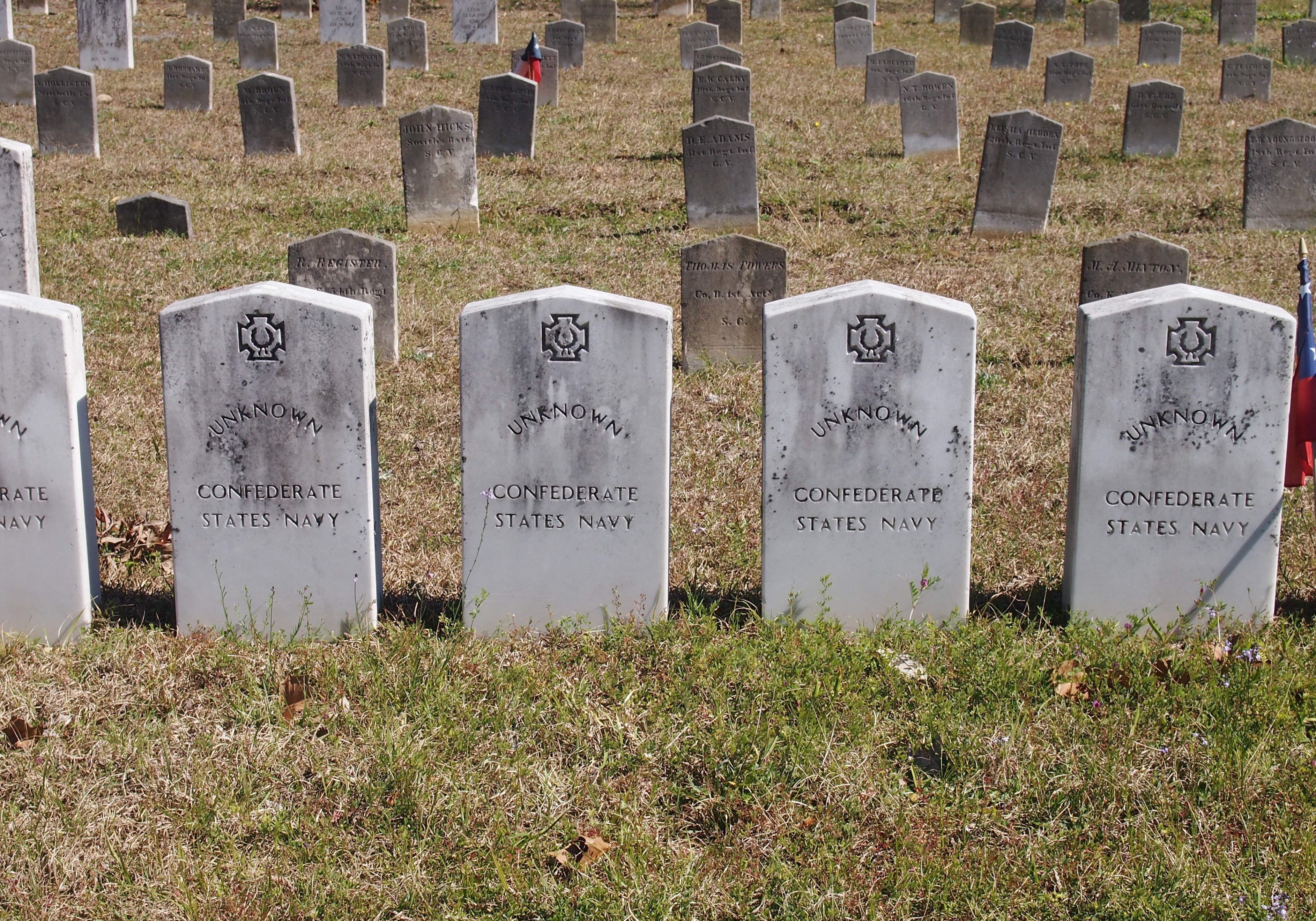 There's also a memorial to South Carolinians who fell at Gettysburg.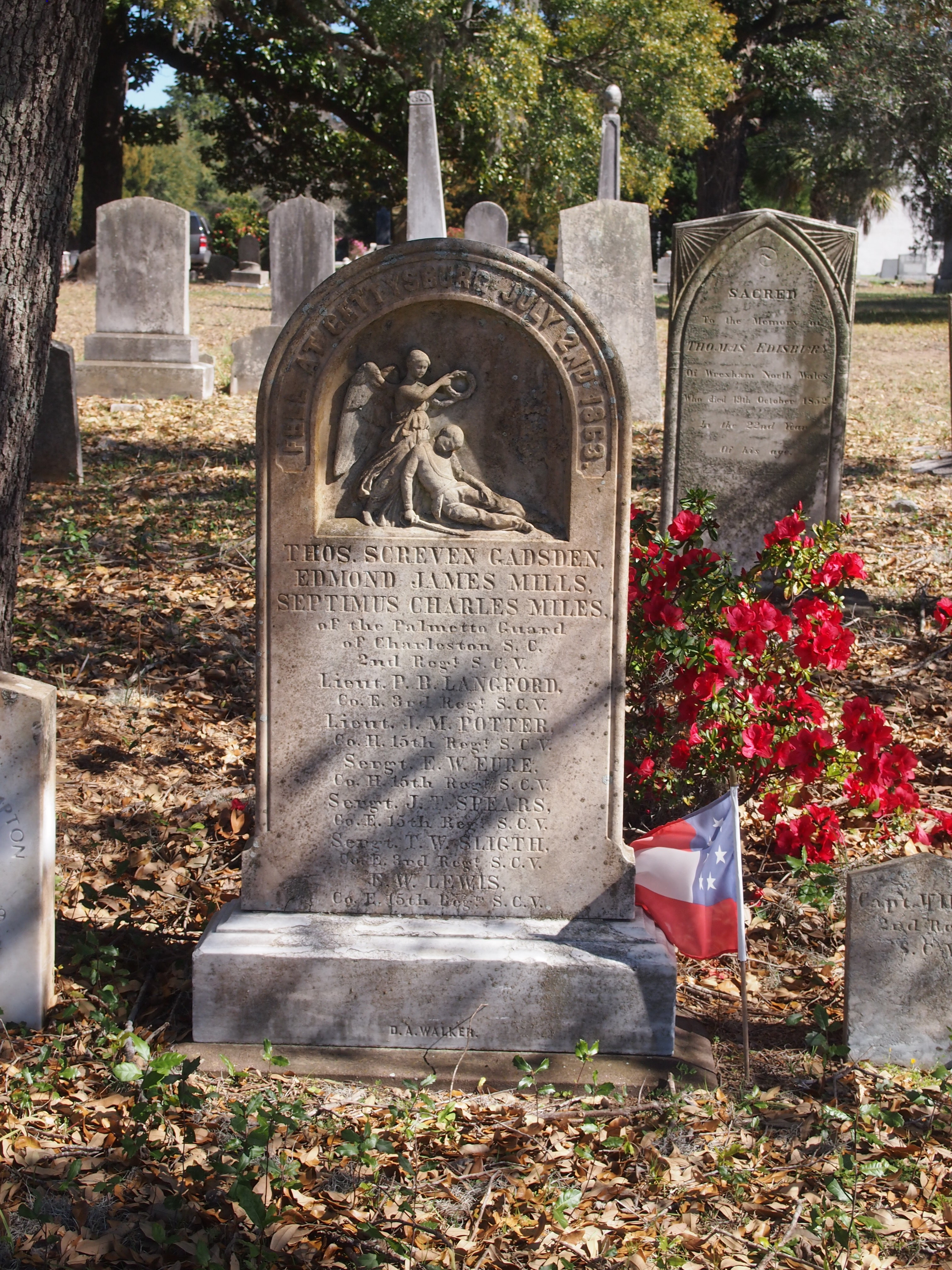 Elsewhere are reminders not of war death, but plain old death.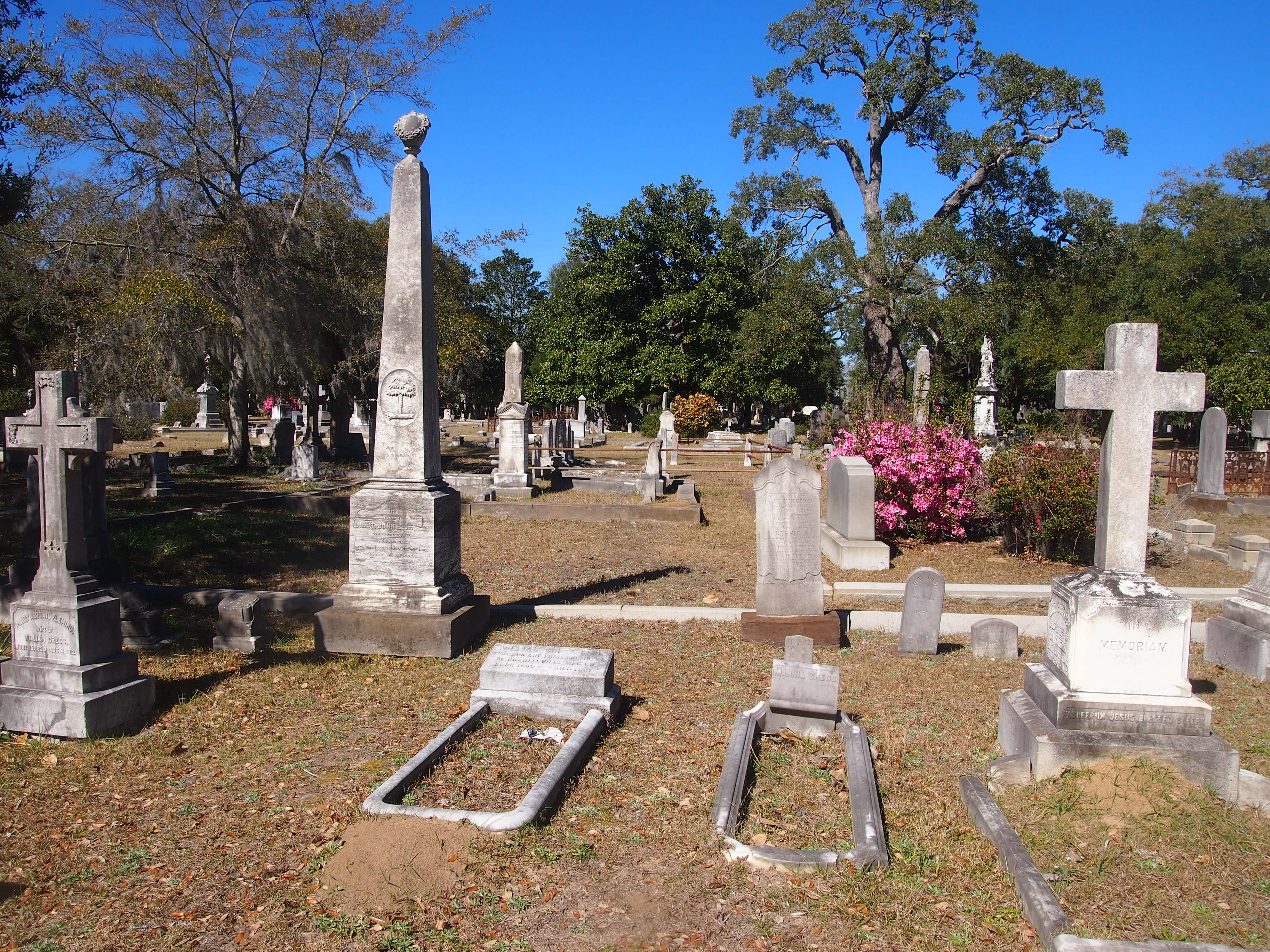 There are also specialty stones, such as this memorial of one Abram Mead, a member of the Aetna Fire Engine Company. Or rather Ætna, named for the volcano, I suppose. Nice to find a ligature in stone.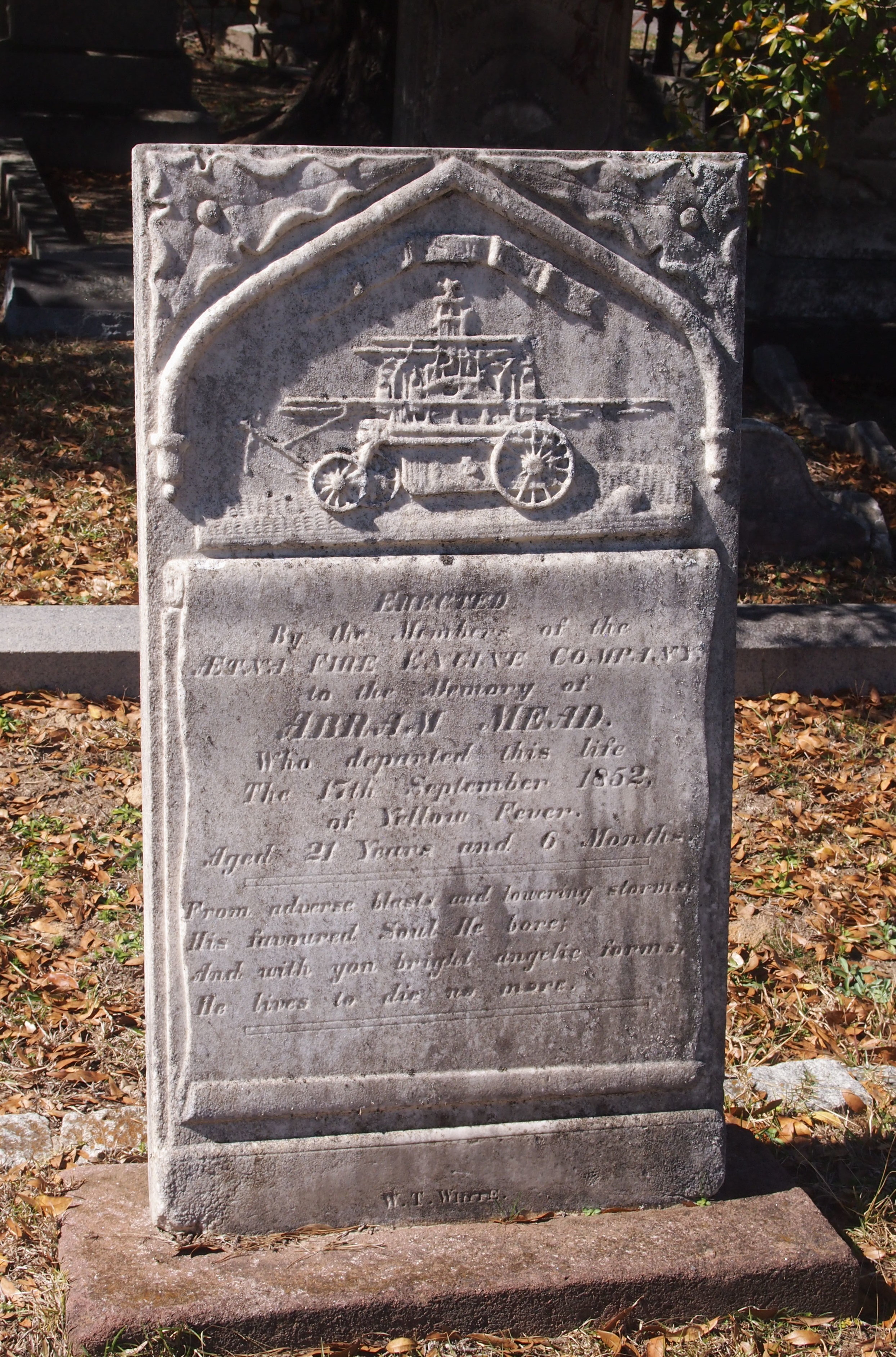 It's pretty rare to find cause of death on a headstone, but there it is: Departed this life the 15th of September 1852 of Yellow Fever, Aged 21 Years and 6 Months.
Something a little more imposing, near the cemetery's pond. This Thomas Pinckney isn't the Pinckney of the Revolution and post-Revolutionary period, but his grandson.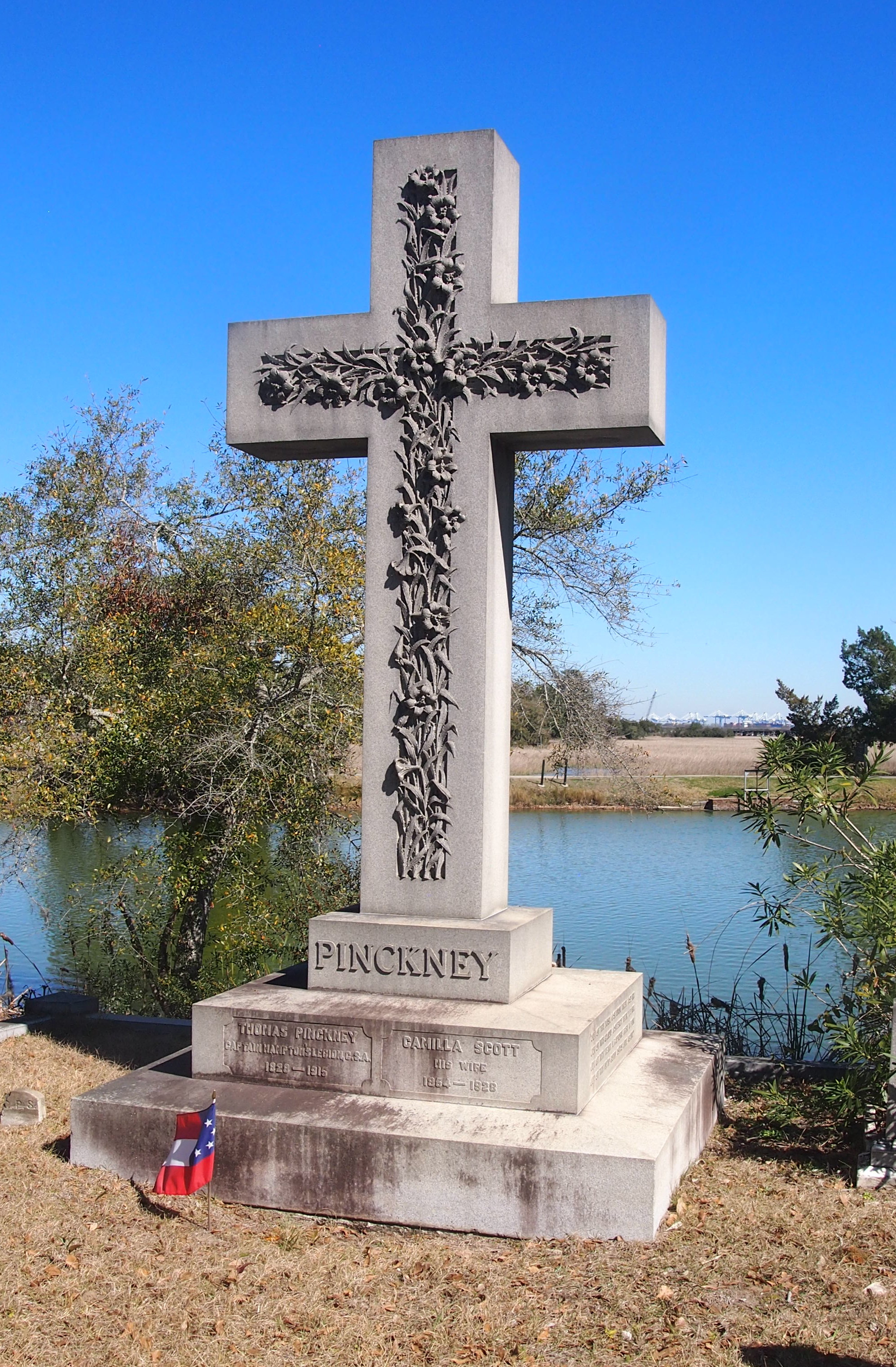 A child's stone the likes of which I've never seen.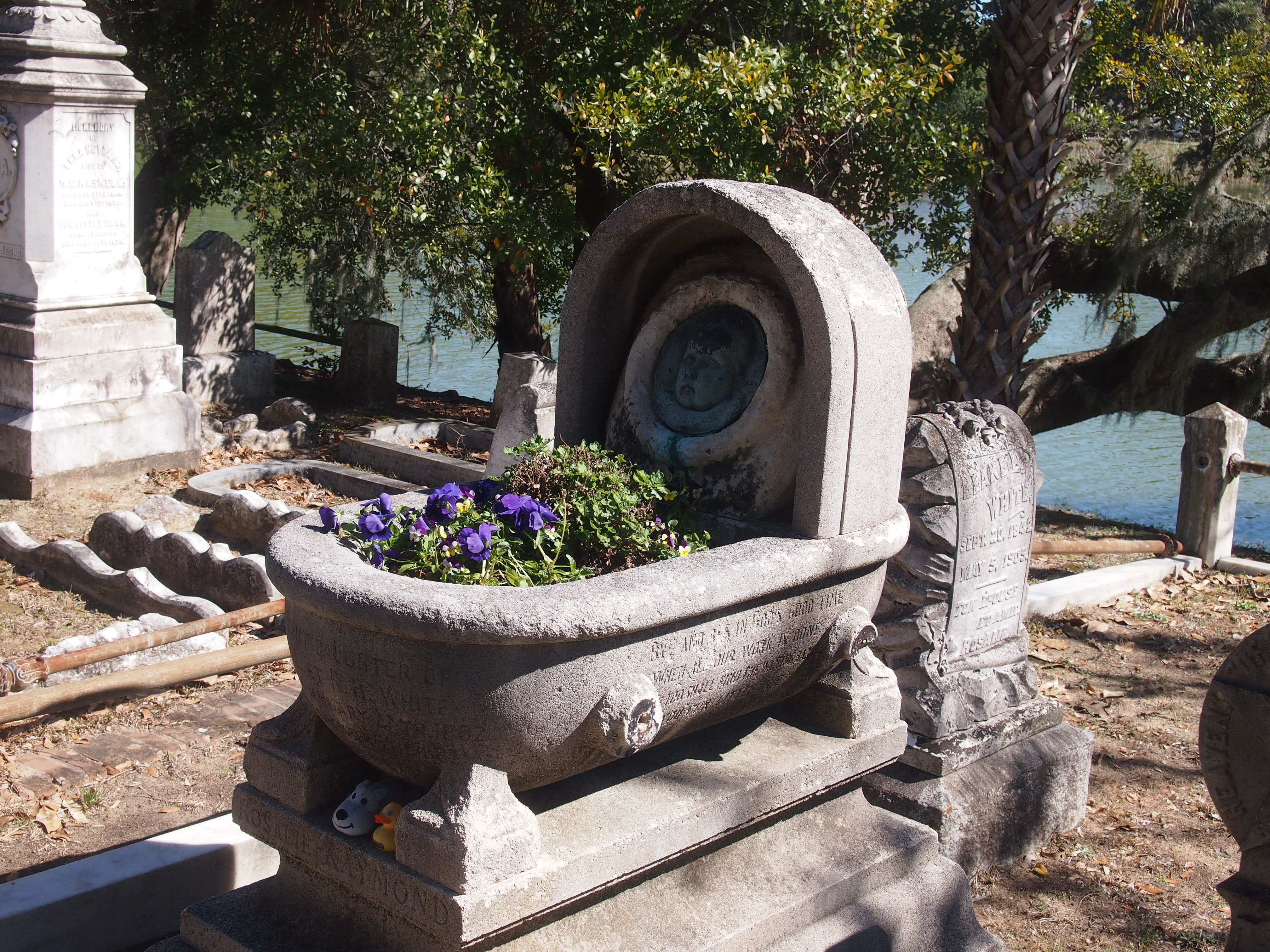 Note that in more recent times, someone left a rubber duck and toy bear for the girl, Rosalie Raymond White, who lived for a few months in 1882.
Finally, the three crews of the H.L. Hunley are interred at Magnolia Cemetery, each crew with modern memorial stones, and stones for the individuals as well, each with a Stainless Banner.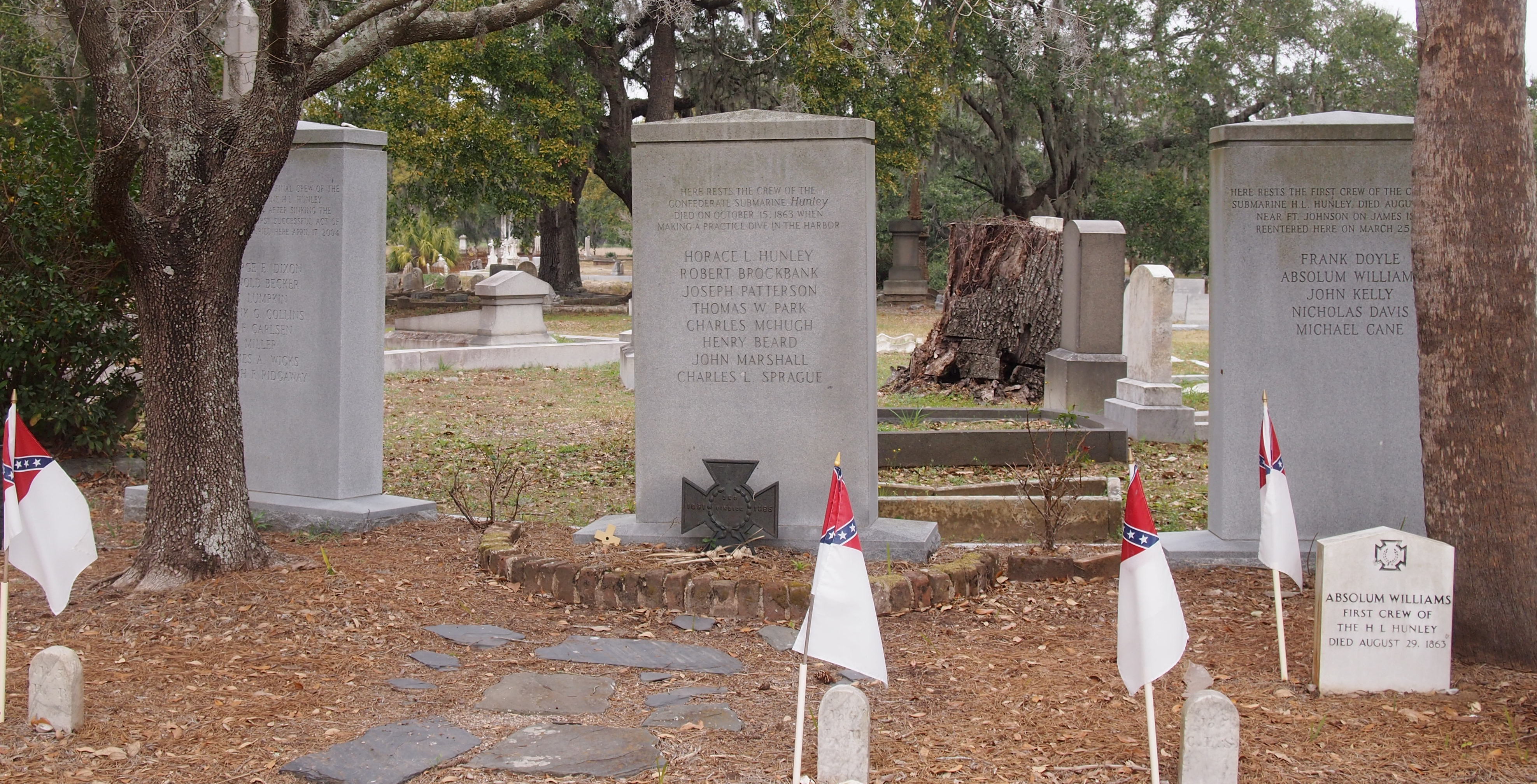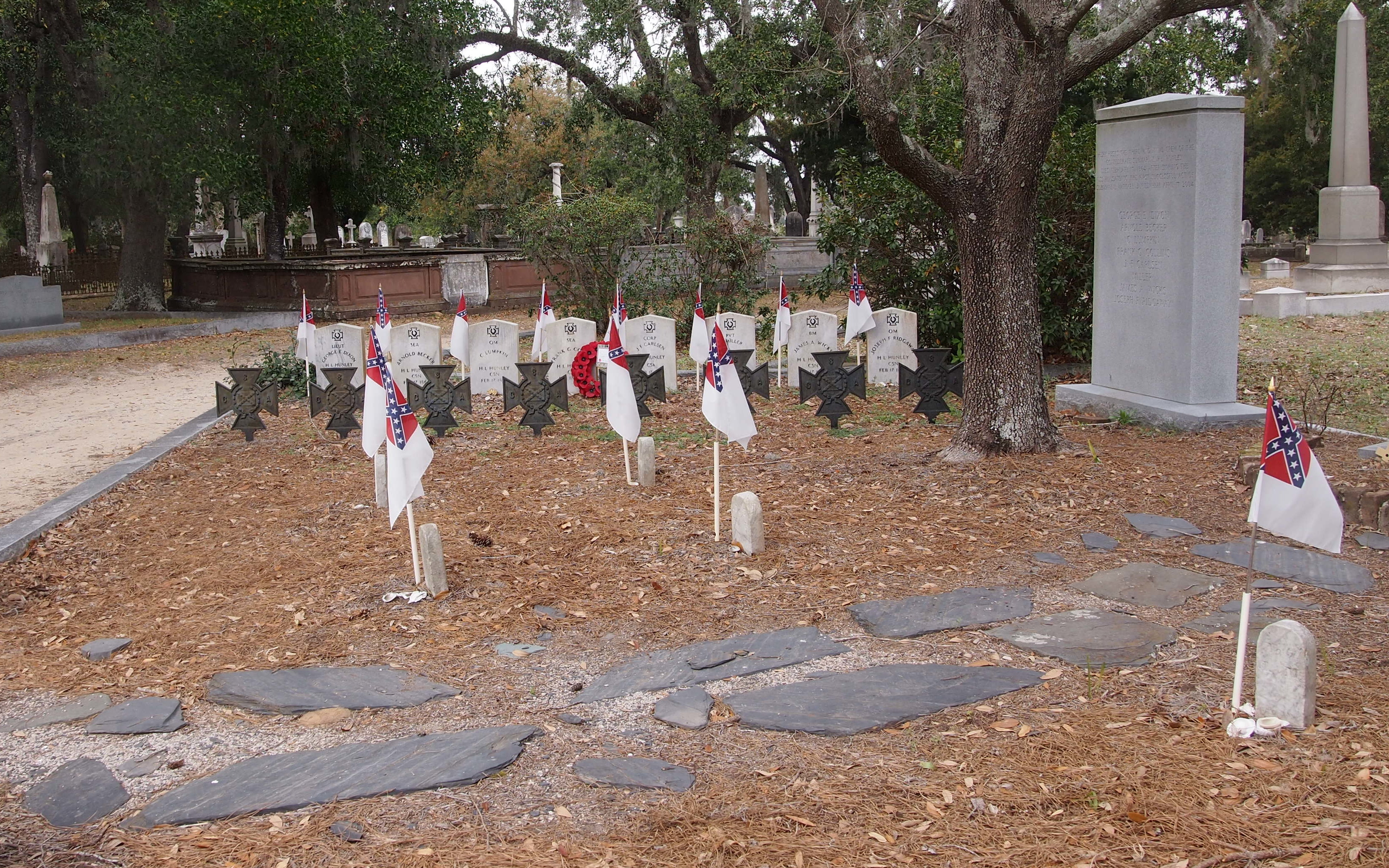 The third crew were entombed in their vessel for about 135 years (their stones are in the row pictured above). The Hunley was raised in 2000 and, presumably after the forensic archaeologists had had a long look at the crew's bones, they were buried at Magnolia in 2004 with considerable ceremony.