We're no strangers to Logan Square, but there's always more to a neighborhood. Aloft Circus Arts isn't far from the square, but even closer is the Norwegian Lutheran Memorial Church (Minnekirken). In fact, the church faces the square.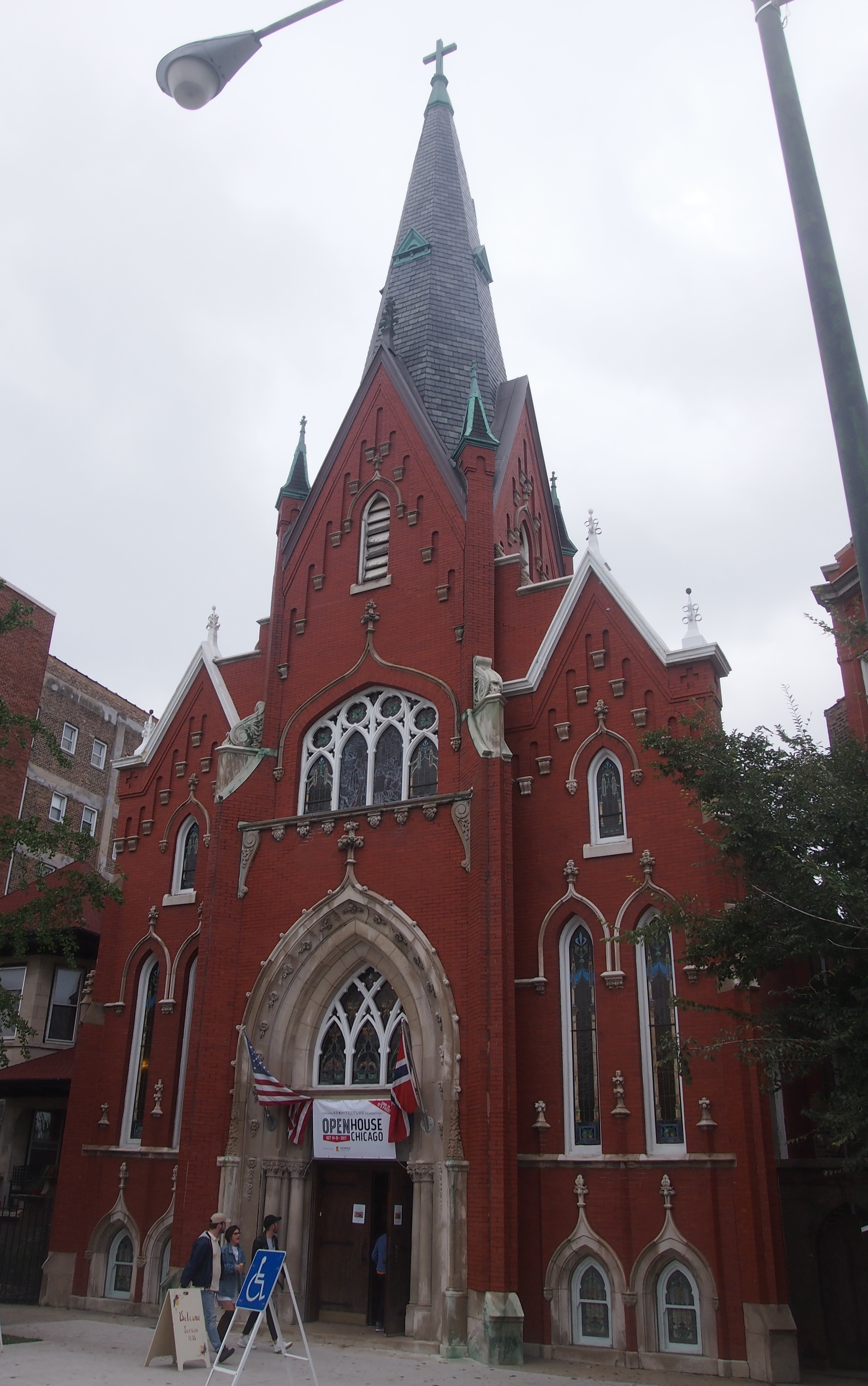 The church dates from 1912, when I suspect there were a lot more first-generation Norwegians in the area, and was designed by an architect by the fitting name of Charles F. Sorensen. As we entered, I wondered just how Norwegian the congregation is a century later.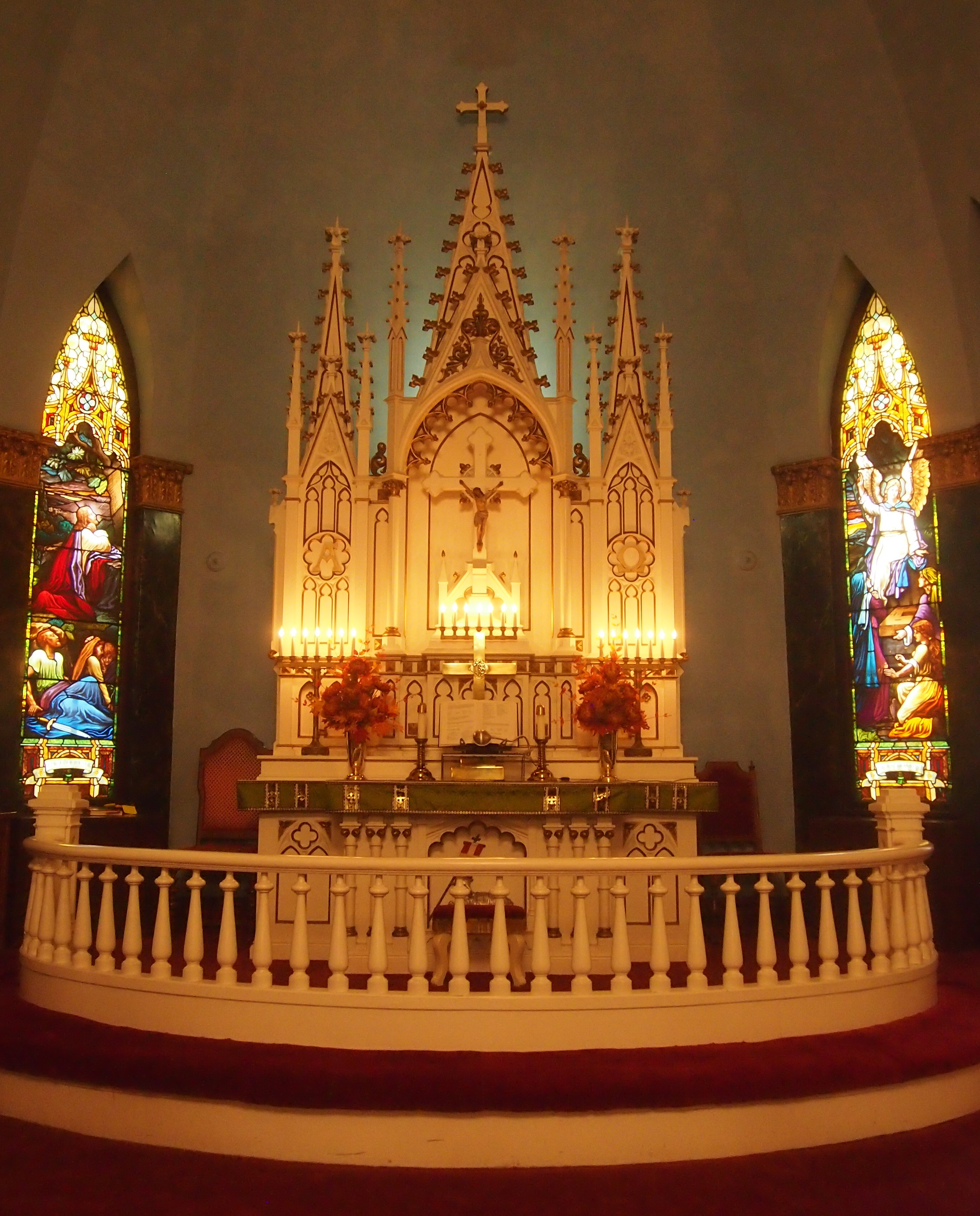 More than I'd have thought. According to the church's web site, my emphasis: "Minnekirken serves as a reminder of a neighborhood heritage long past in which Scandinavians played a significant part. The church is a place where one can experience Norwegian culture in a very real way — whether it be the Christmas celebrations, the after-service coffee hour with traditional Norwegian delicacies, a codfish dinner, or when Minnekirken hosts performers either from Norway or with Norwegian ties. Minnekirken is the only remaining Norwegian language church in Chicago."
By golly, that's interesting. Like finding out in Charleston that there's still a French Huguenot church.
Also interesting, and something I didn't realize at first: the above stained glass window looks like it depicts the Veil of Veronica. I don't think I've ever seen a window with that as the subject.
On the southern end of Logan Square is Logan Square Auditorium, dating from 1915, in the Gilbert Building.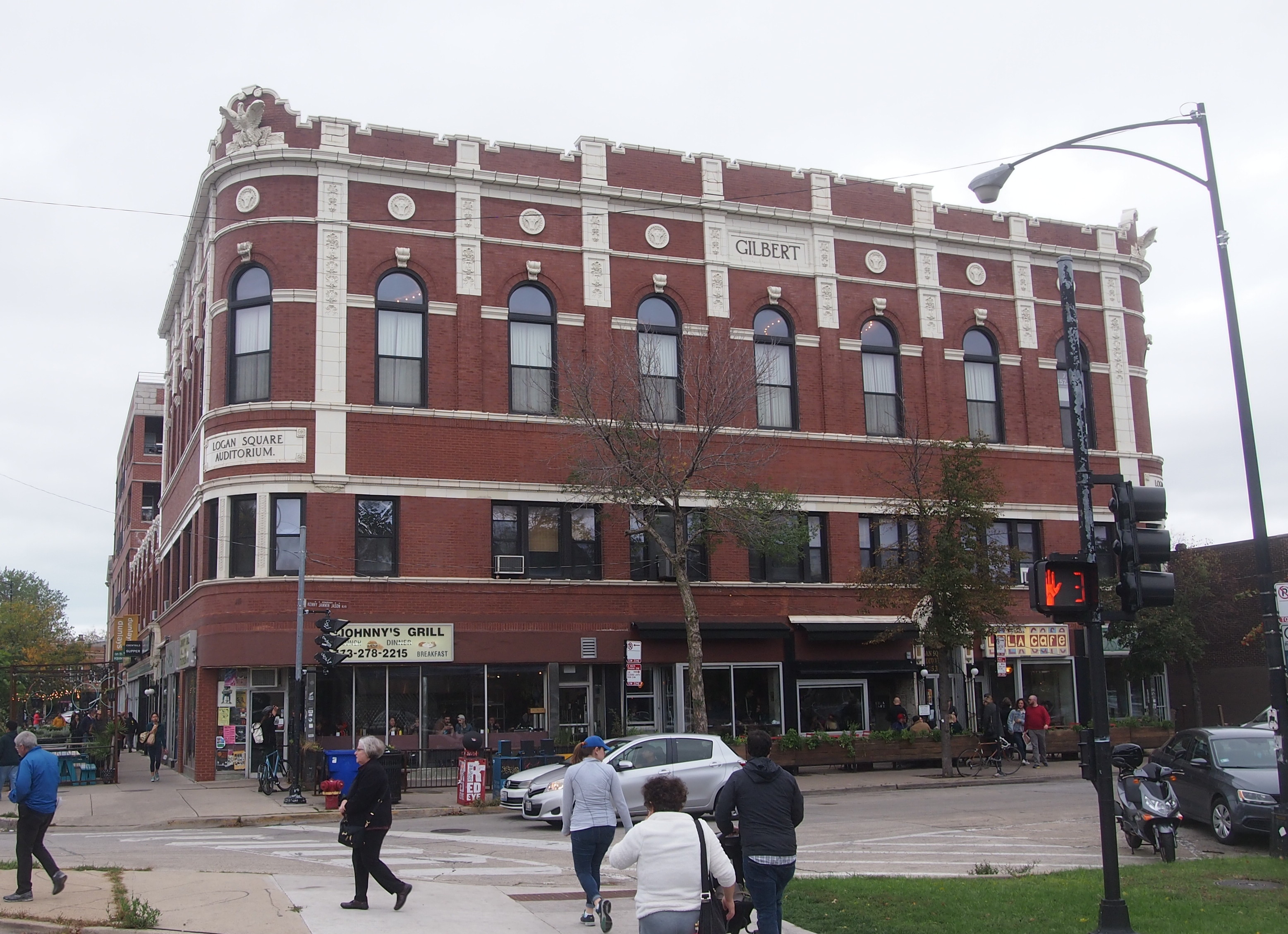 The first floor has retail and the second floor small offices, for doctors and the like. The upper floor has a large ballroom, though with enough chairs I suppose it could be an auditorium. Not especially picturesque, but it would be a good place for an event with a lot of people.
The volunteer in the ballroom showed us a print of a photo of just such a large event, taken in September 1927. A luncheon from the looks of it, with the crowd looking very much like you'd expect, down to the round eyeglasses and Bendel bonnets. Most of the men had taken off their suit coats, so I'd guess the room was warm in those pre-air conditioned days.
According to the caption, the guest of honor that day was Illinois Gov. Len Small, then in his second of two terms. Generally forgotten now, but true to the tradition of Illinois electing crooks to that office.
Not far to the south of Logan Square Auditorium is Armitage Baptist Church. The leaves in this picture cover its ugly, and unfortunately placed marquee.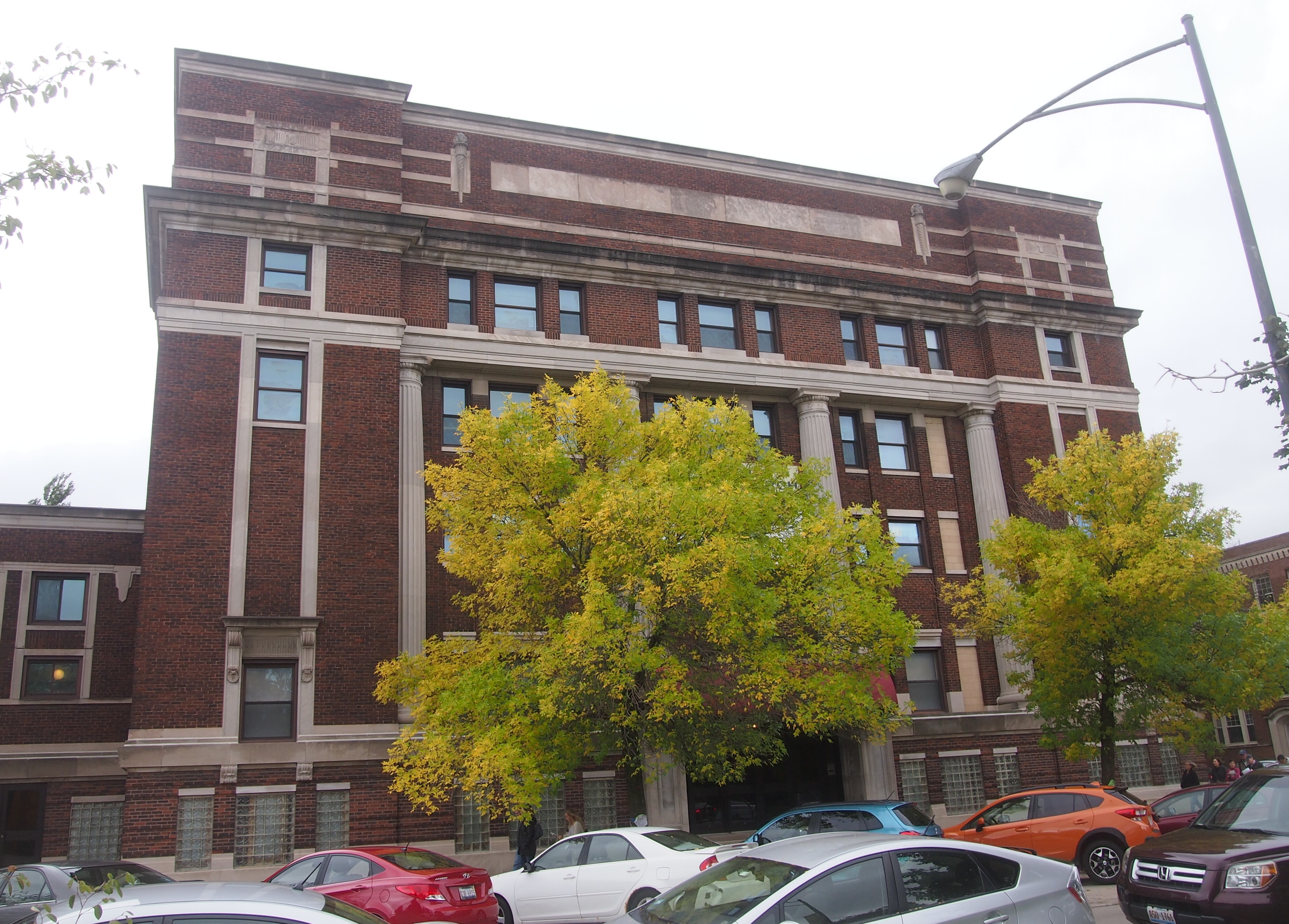 Developed in 1921 as the Logan Square Masonic Temple, in later years the Masons bugged out and the building was by turns an event venue and a school. Now Baptists meet an auditorium-style sanctuary that's very spare, except for mostly Latin American flags. And conga drums.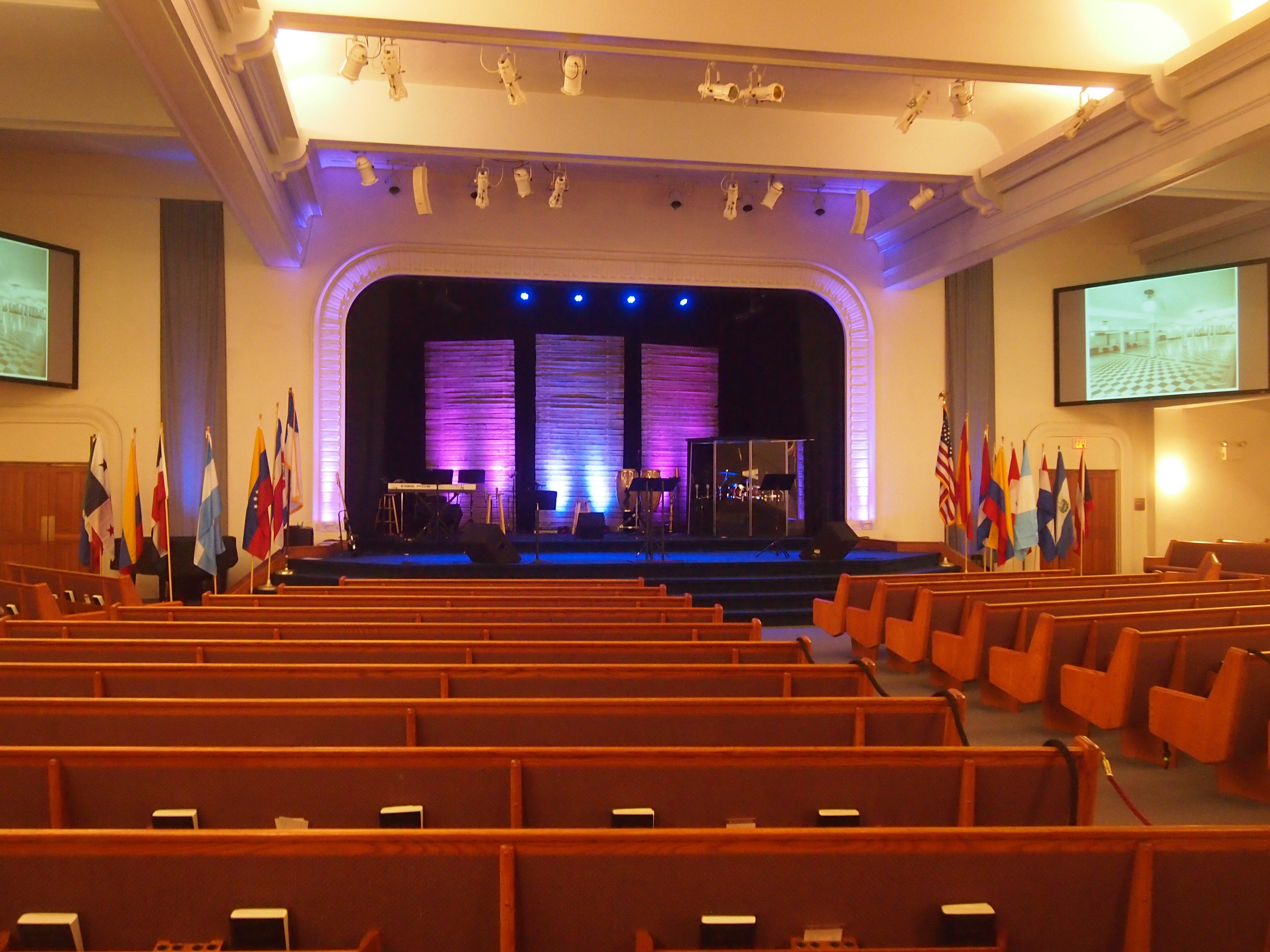 On one of the upper floors is a gym in need of some restoration, though it looks like you could still shoot some hoops. The church is working on the building, when funds are available.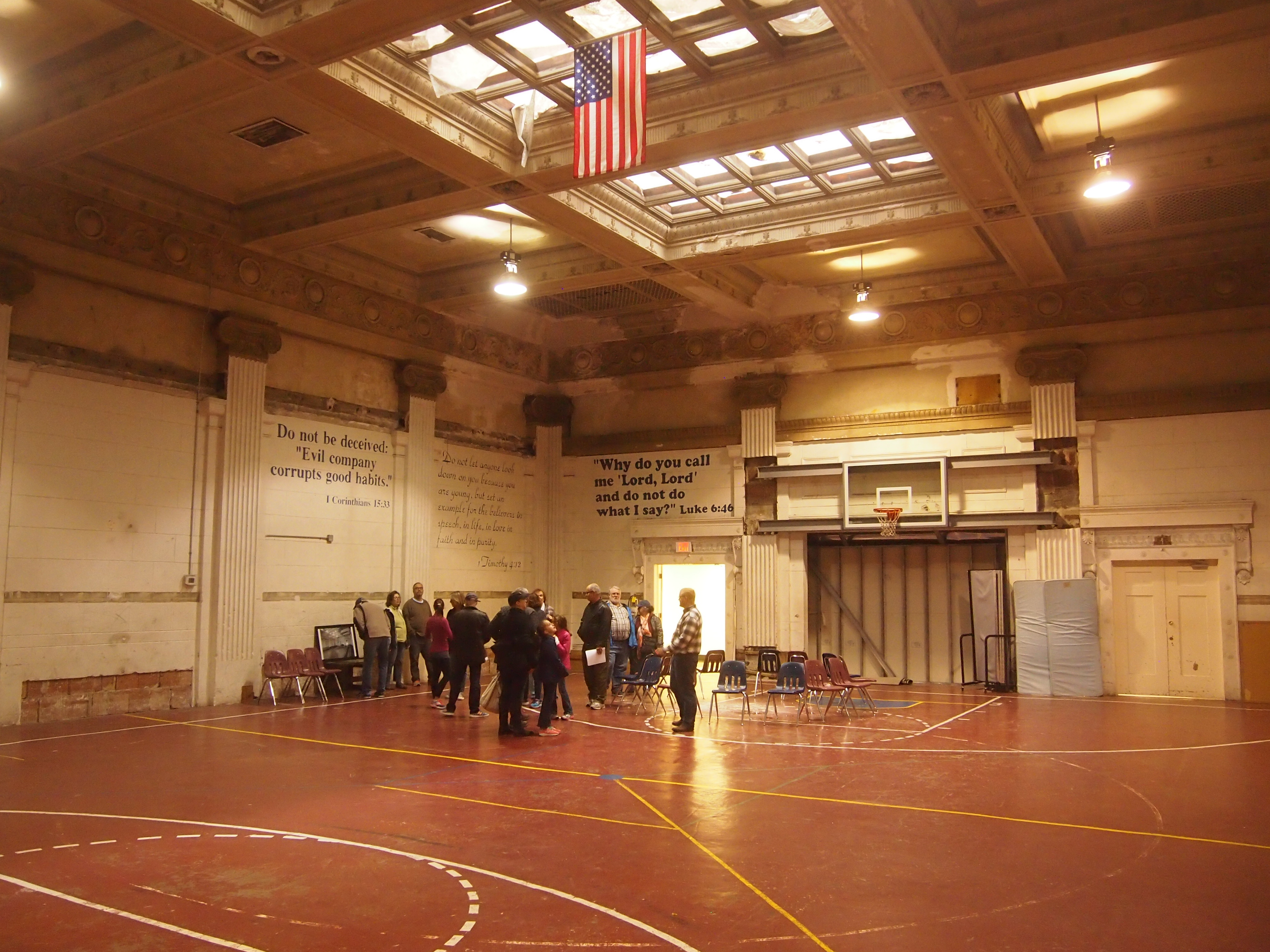 Few gyms in my experience have Bible verses on the walls, but I don't visit many parochial schools.
Before leaving Logan Square, we got a quick look at the Illinois Centennial Monument rising over the square.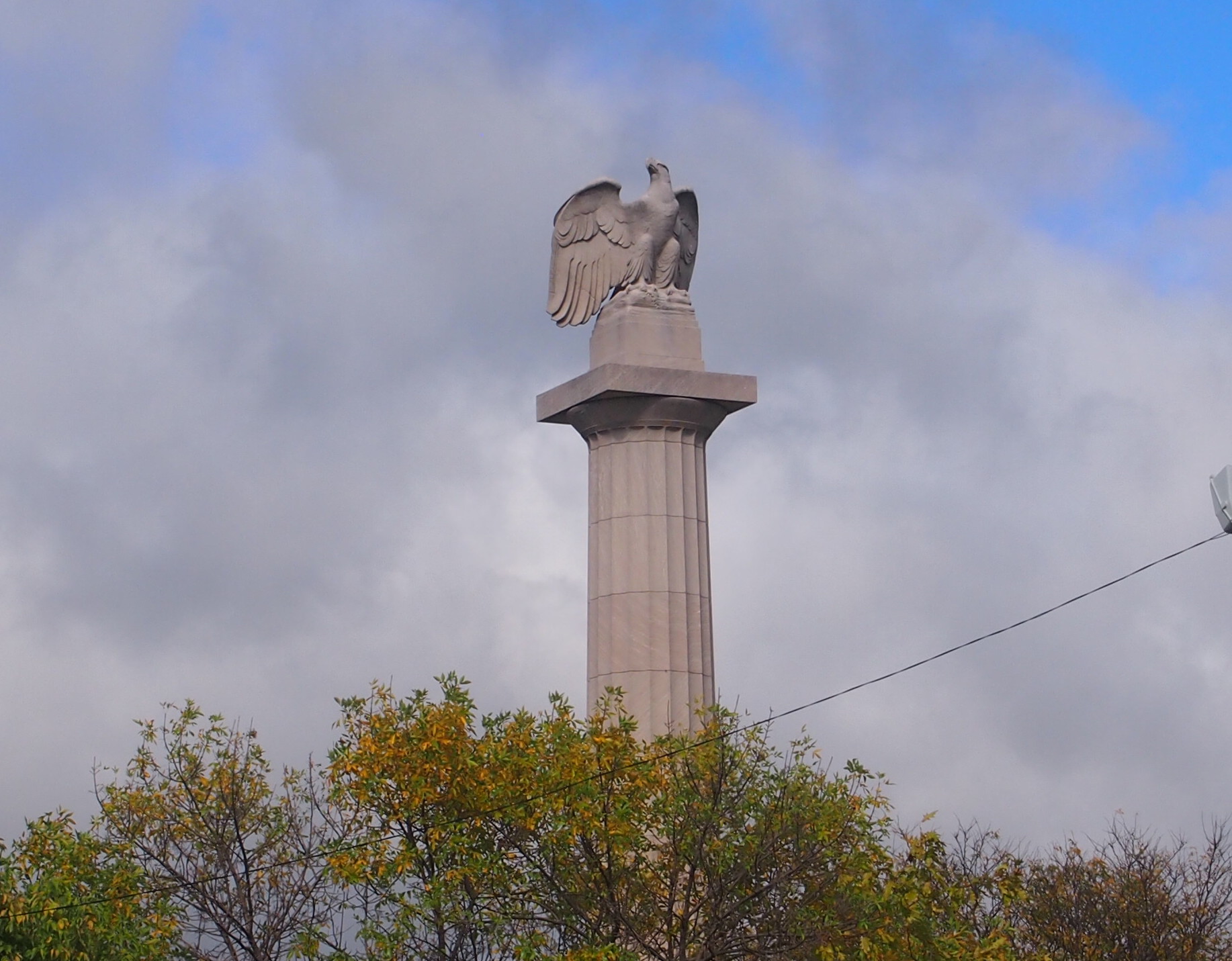 I took a closer look at its base some years ago. Next year is Illinois' bicentennial. I still don't think we're going to get another memorial.