A lot of the ads popping up lately on YouTube have been to promote Canadian tourism. Mostly the ads depict, in music video style, young people doing the kind of vigorous activities that (some) young people must imagine is the essence of traveling to exotic places like Saskatchewan. Actually, one today featured the Yukon.
I'm all for visiting Canada, and encouraging people to do so, but the ads don't really speak to me. Besides, Canada's not really top of my mind in November. Then again, it's good to plan ahead, so you can visit Canada, and even the Yukon, during that short window of opportunity when the place is pleasantly warm.
I never knew until recently that The Proclaimers did a charming version of "King of the Road" back in 1990. No one does it like Roger Miller, but I smile when I hear lyrics like, "destination Bangor, Maine" in that burr of theirs.
"King of the Road," in the way things go on the Internet, soon leads to a song stuck in mid-60s amber, "Queen of the House." Even better, the song is done in a Scopitone.
I was in the city not long ago with a camera in the front seat, so I took a few pictures while stopped at traffic lights. Such as this place. So very Chicago.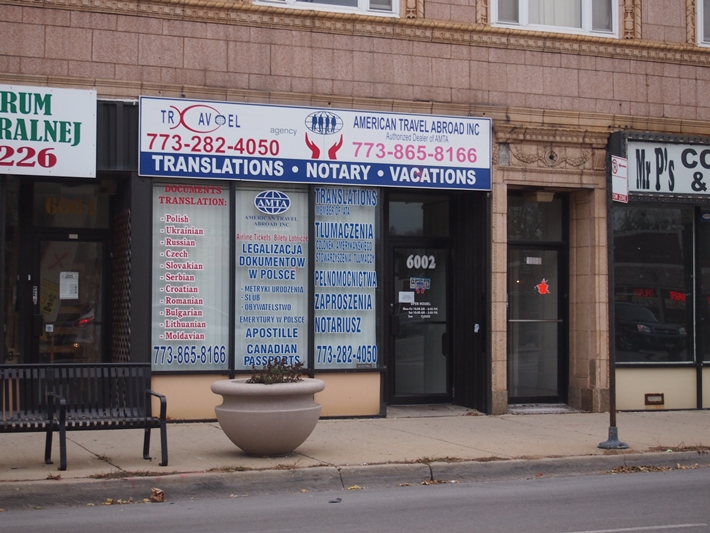 Then there was Thunderbolt.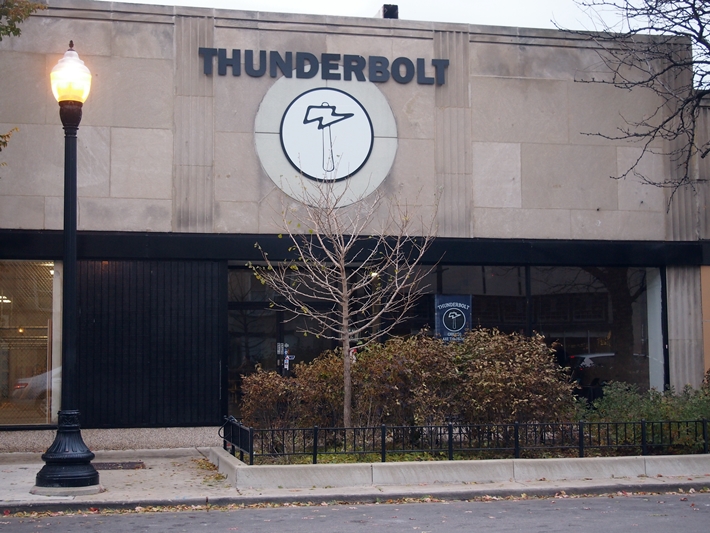 It's an ax throwing venue, only the second one in Chicago, according to the Tribune, opening this spring.
"Ax throwing — indoor or outdoor — is a skill-based sport; [owner Scott] Hollander likens it to pool or darts, where participants can take the competition as seriously or lackadaisically as they please," the paper says.
"Easygoing ax throwers can book an hour at a lane for $15 per person Wednesdays and Thursdays, and for $20 per person Fridays, Saturdays and Sundays. Food and nonalcoholic drink is allowed and can be consumed at the plywood stands behind each pair of lanes or at the picnic tables in the building. Thunderbolt also is available for bachelor or bachelorette parties, birthday parties and corporate events."
What do I think of when I hear about ax throwing? Ed Ames, naturally. Tomahawk, but close enough.