Geophysicist and petroleum geologist Everette Lee DeGolyer (1886–1956) put oil exploration on a more scientific footing in the early 20th century. I've read about him and his work, but do not understand the details. Maybe I could if I read more about it, but life is short.
"In May 1925 DeGolyer organized a subsidiary of Amerada, the Geophysical Research Corporation, which located a record eleven Gulf Coast salt domes in nine crew months and perfected a reflection seismograph that has become the principal tool for geophysical oil exploration worldwide," says the Handbook of Texas Online. "This technology inaugurated the modern age of oil exploration with the 1930 discovery of the Edwards oilfield in Oklahoma by reflection survey."
Enough to say here that DeGolyer was an oilman among oilmen, and later in life, he and his wife Nell DeGolyer (1886–1972) lived on an estate on White Rock Lake, as the city of Dallas grew around them.
The Handbook entry on Nell takes it from there: "Another abiding interest for her in Dallas was the family's forty-four-acre estate known as Rancho Encinal, which she and her husband built and decorated. The thirteen-room Spanish Colonial Revival structure on White Rock Lake in East Dallas, completed in 1940, reflected the DeGolyers' world travels, Everette's outstanding book collection, and Nell's expertise in gardening.
"Until her death Mrs. DeGolyer lived in this home; it was willed to Southern Methodist University after her death and several years later became the property of the city of Dallas. Into the 1990s the city used it, as the Dallas Arboretum and Botanical Society, to showcase the gardens planned and maintained by Nell DeGolyer."
The DeGolyer estate, plus the adjoining Alex and Roberta Coke Camp estate, form the modern Dallas Arboretum and Botanical Garden, open since 1984. We spent a pleasant May afternoon there. It's hard to go wrong at a place with lily pads and koi.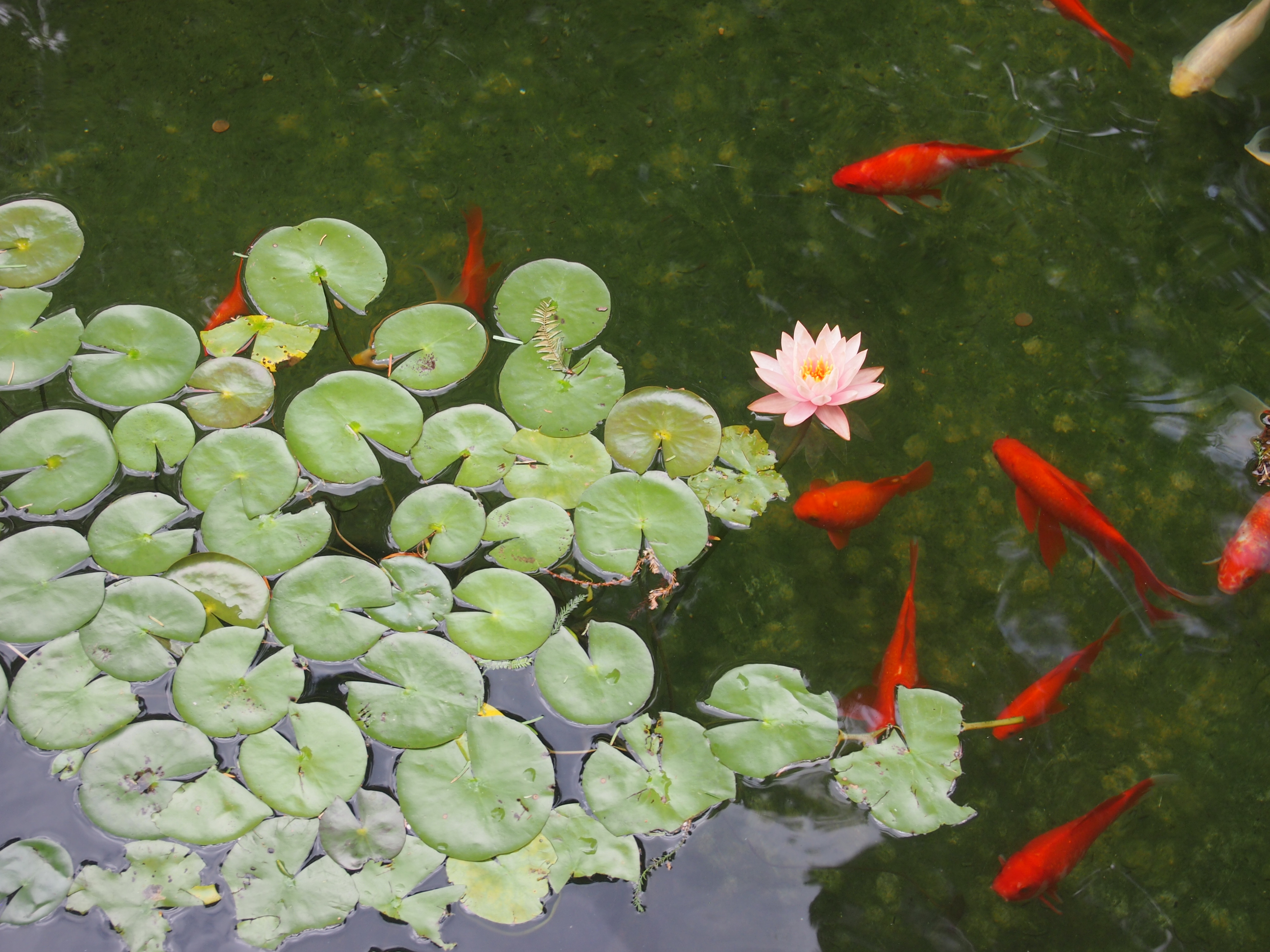 And babbling brooks. Or maybe they murmur, since babbling implies a negative incoherence.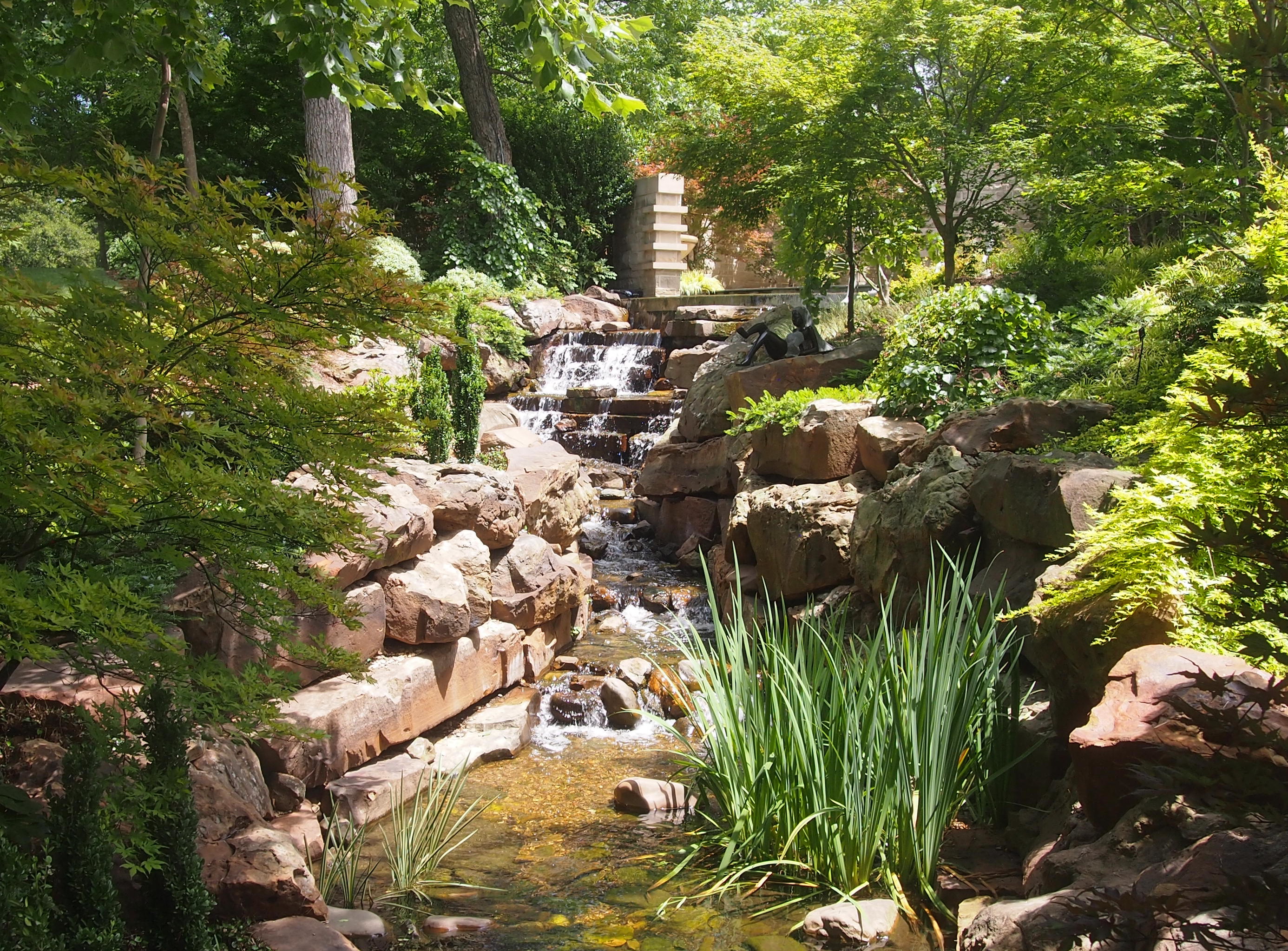 And other water features, some within view of White Rock Lake.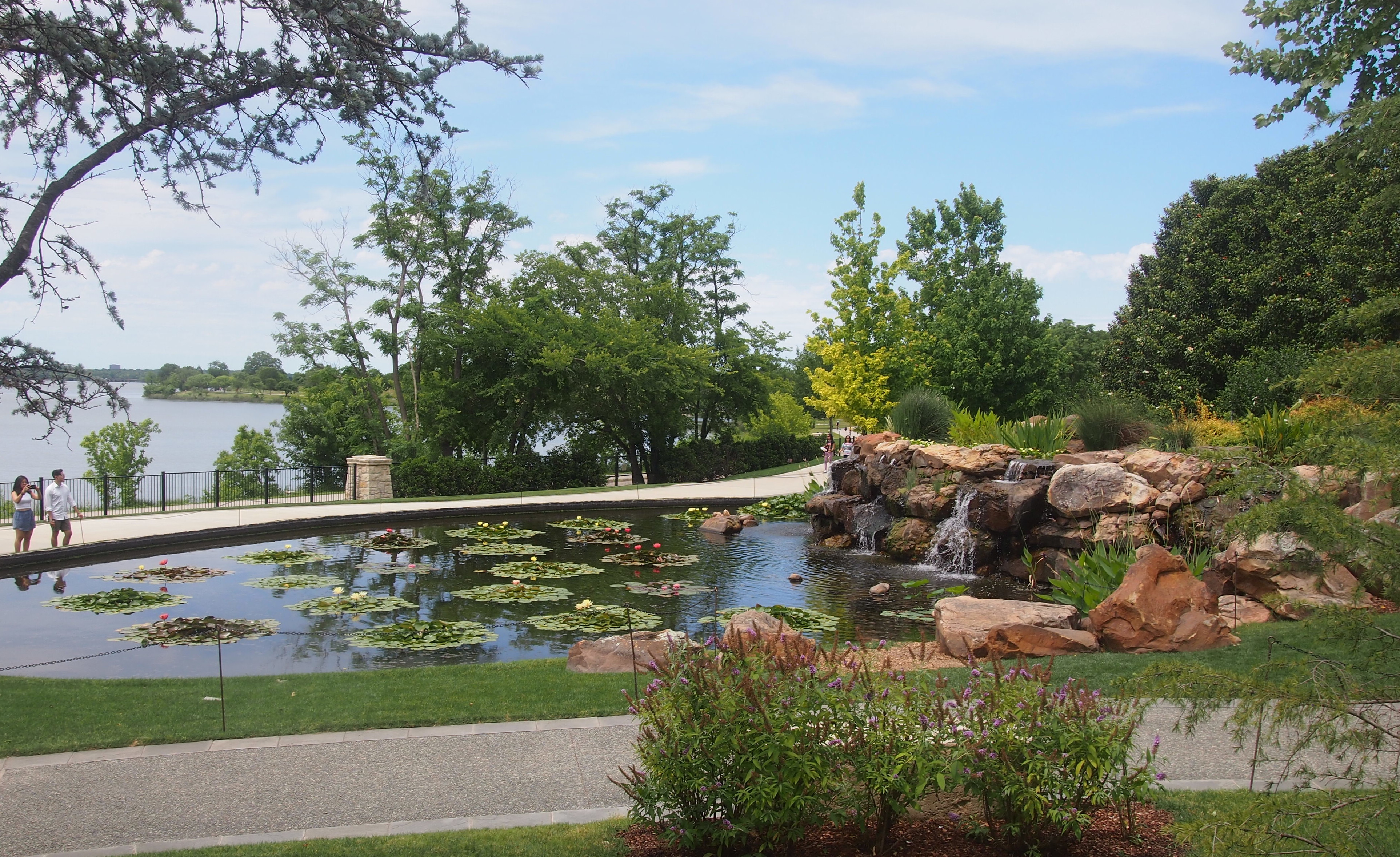 A lot of flowers, in various arrays.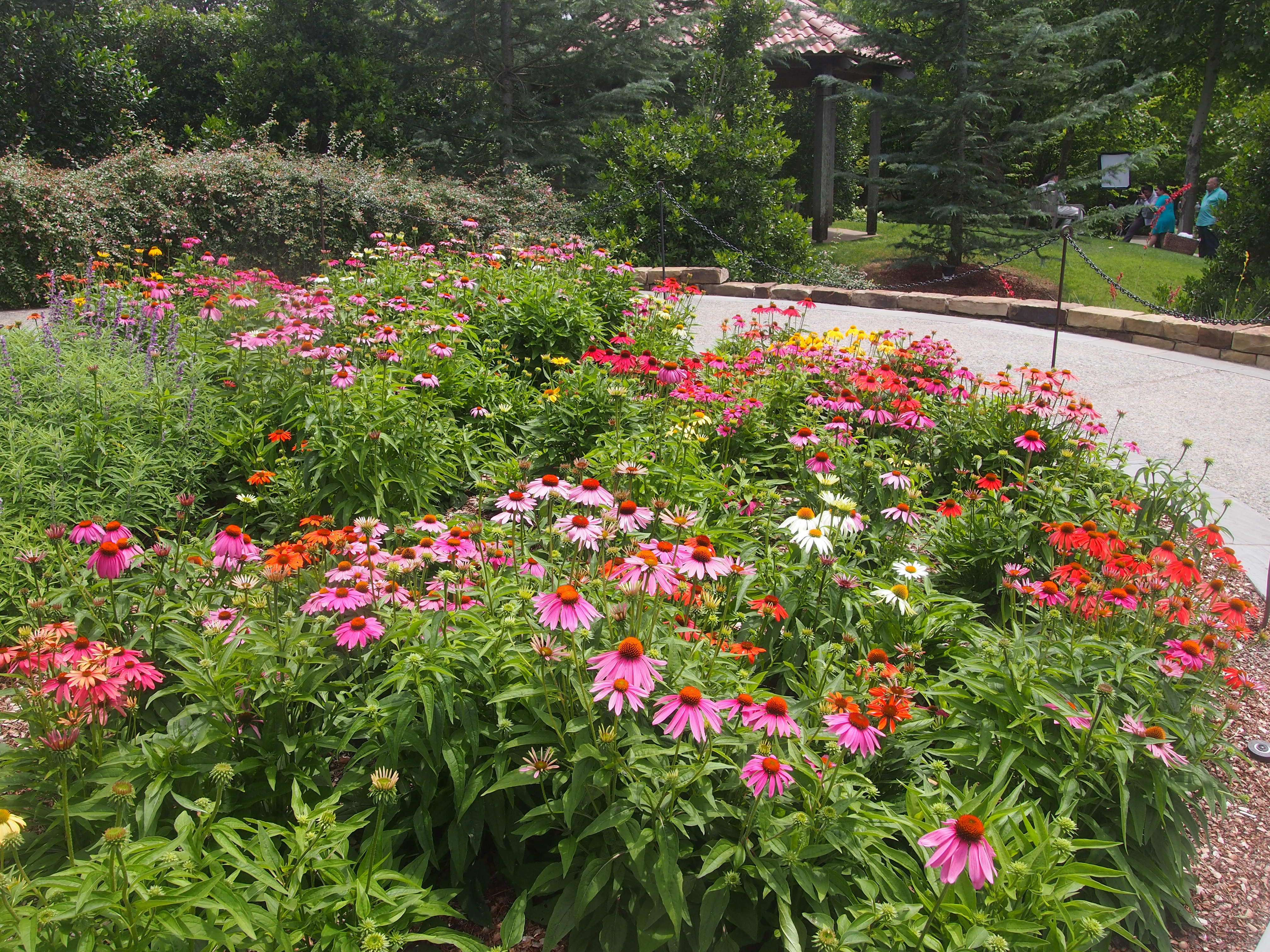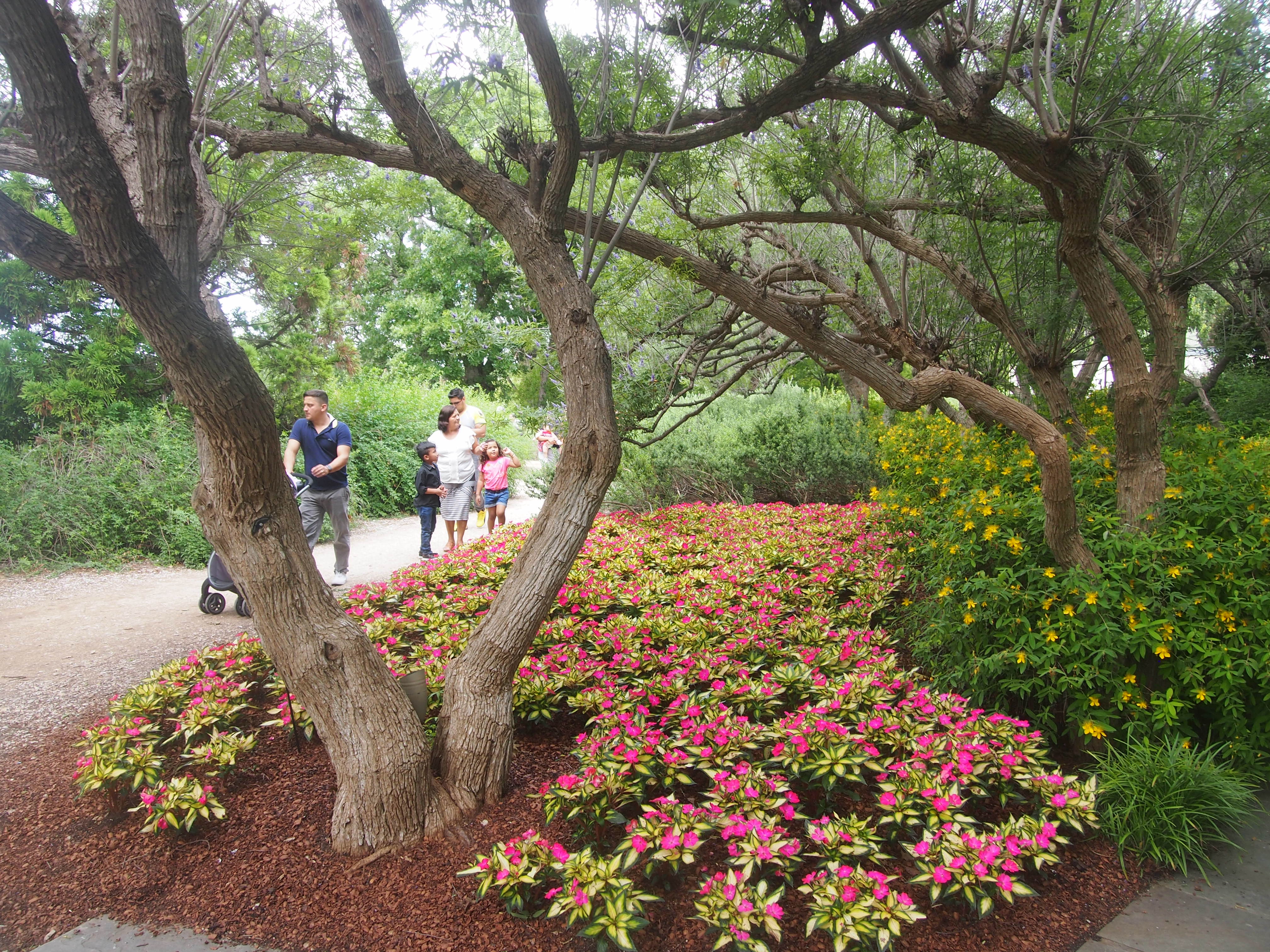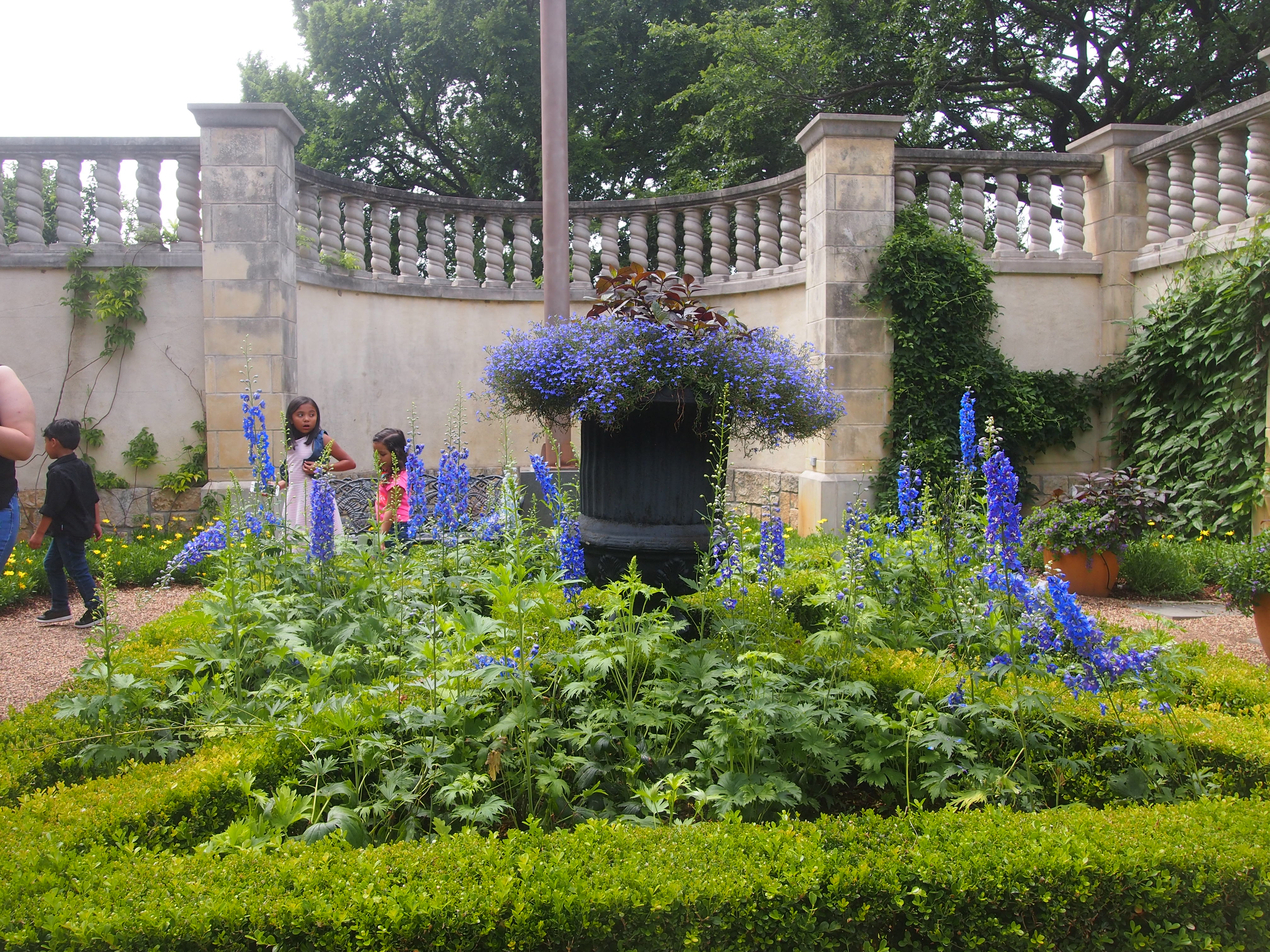 Plenty of bushes and trees.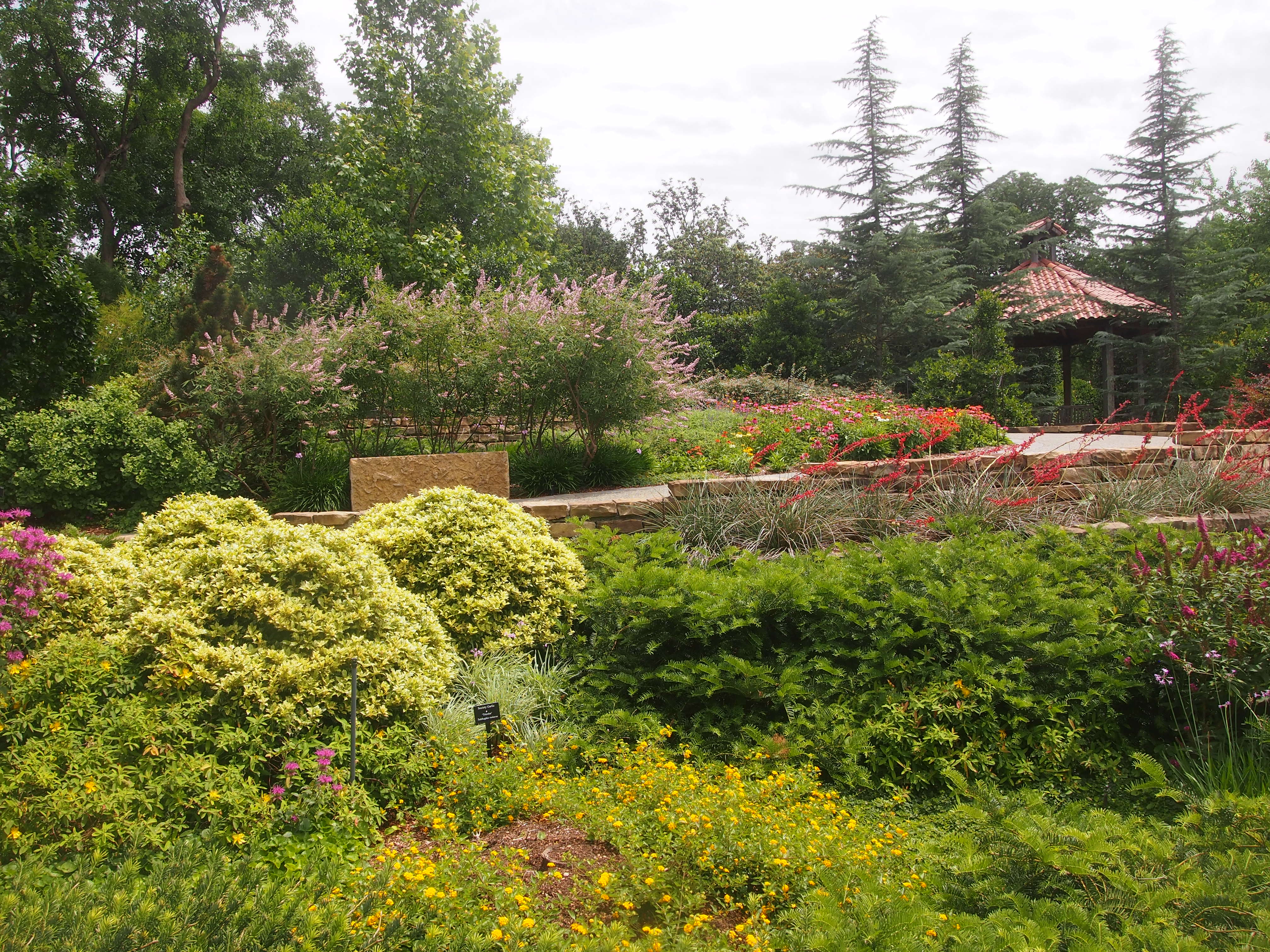 Open spaces for children to be children.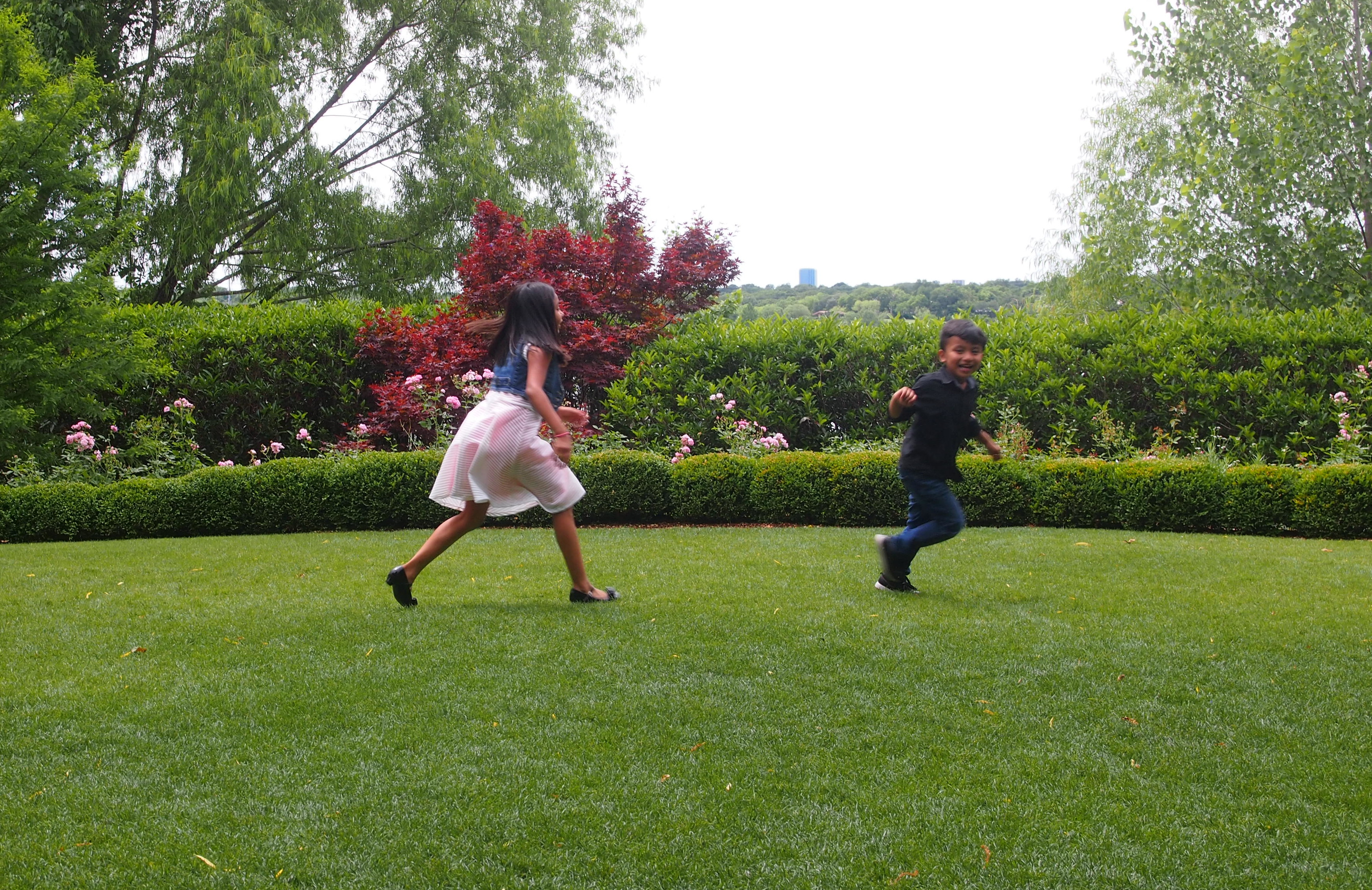 Spaces for formal pictures. Could be a quinceañera participant.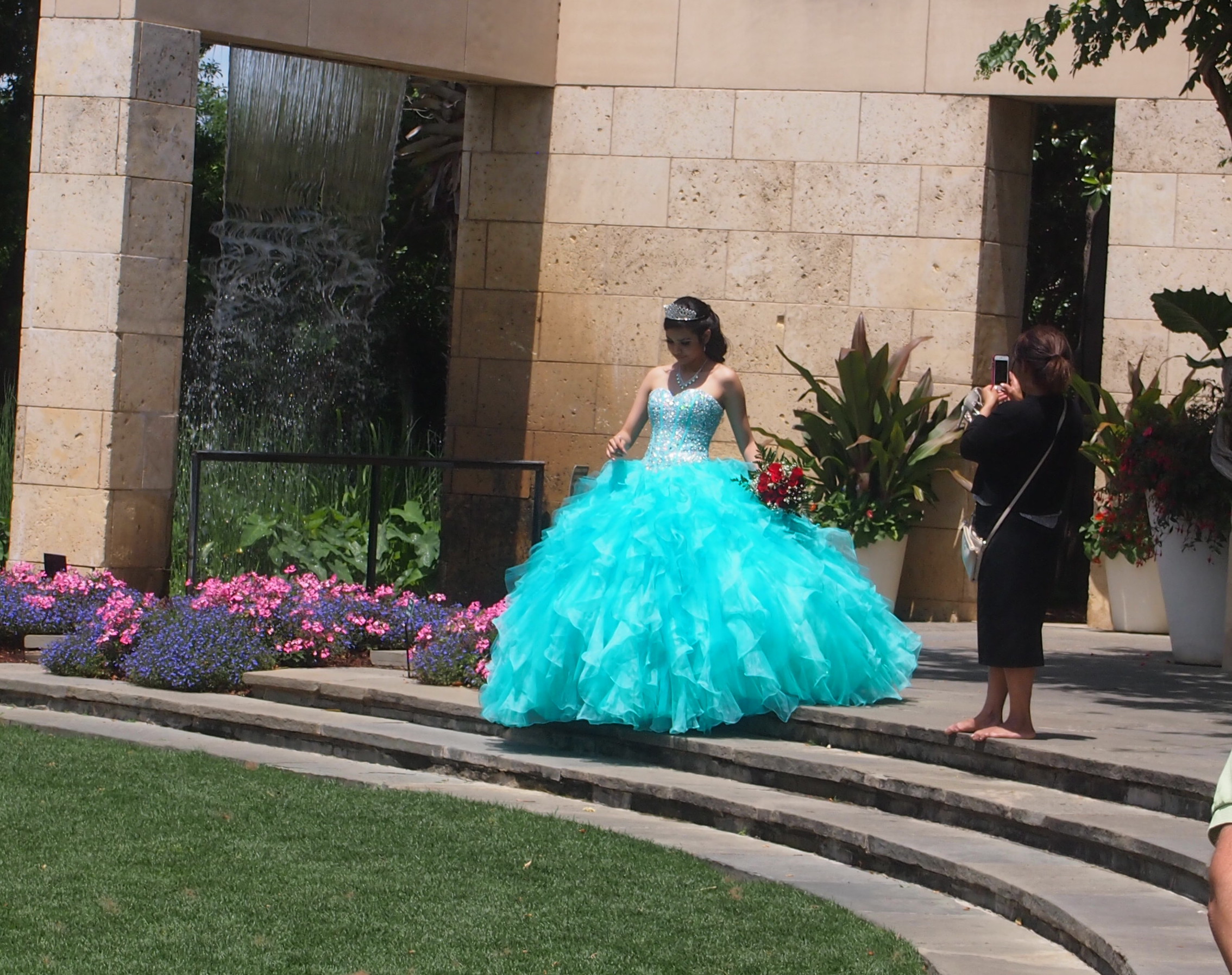 Formal spaces.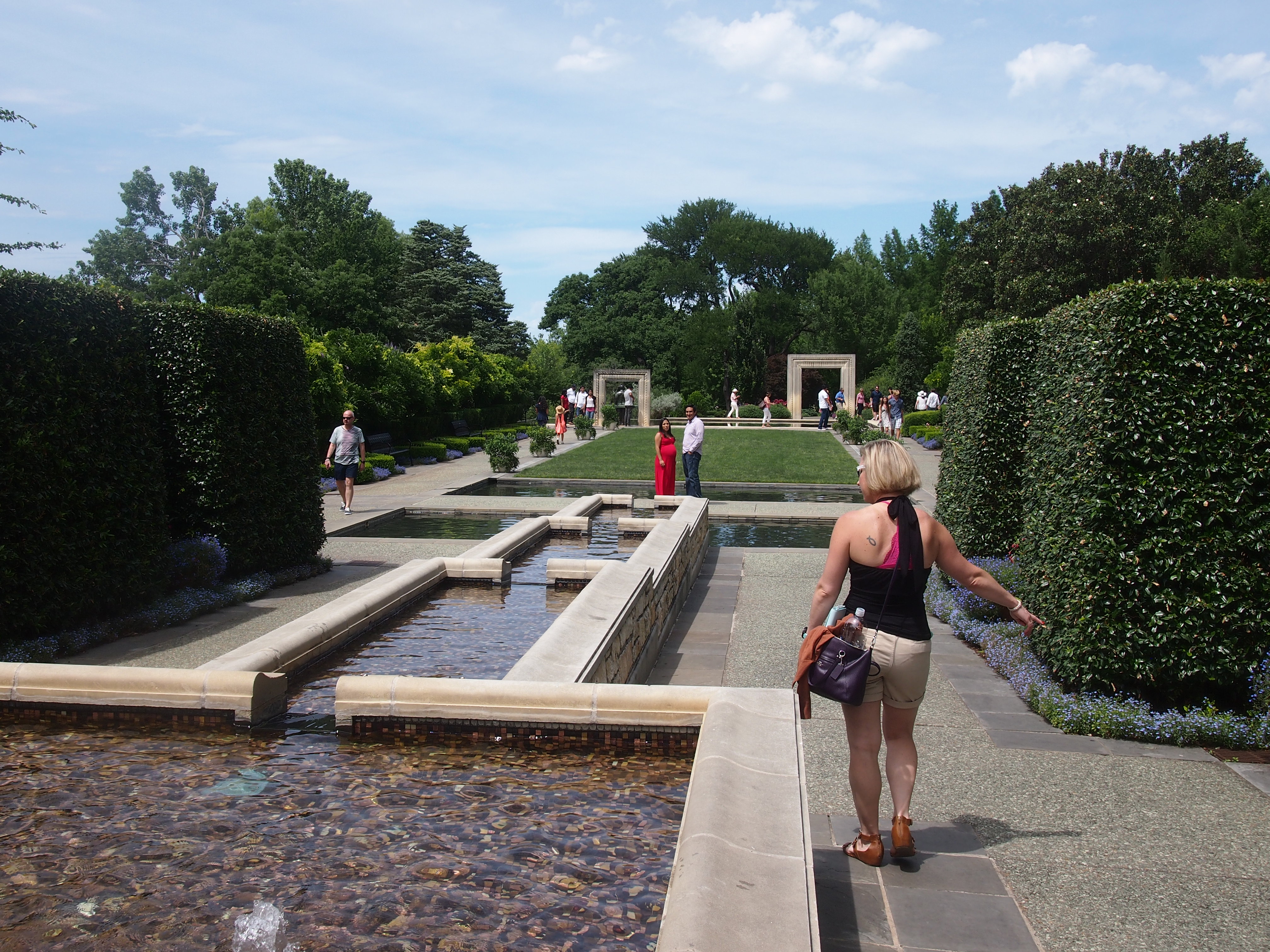 Wiki nails it with this line: "A horticultural masterpiece in North Texas."