Has it been 10 years since we visited Arcola and Arthur, Illinois, twin hubs of the state's Amish community? More or less. I posted a lot about that short trip, including the nearby Lincoln family sites, on May 30 and 31 and June 1, 4, 5 and 7, 2007.
Got a surprising amount of comments on the postings — more than zero — offering corrections for mistakes I'd made. Guess people care deeply about the details of Arcola and Arthur.
I think no photography was allowed in the Raggedy Ann and Andy Museum in Arcola, since this is the only other picture I have of it, besides one posted in '07.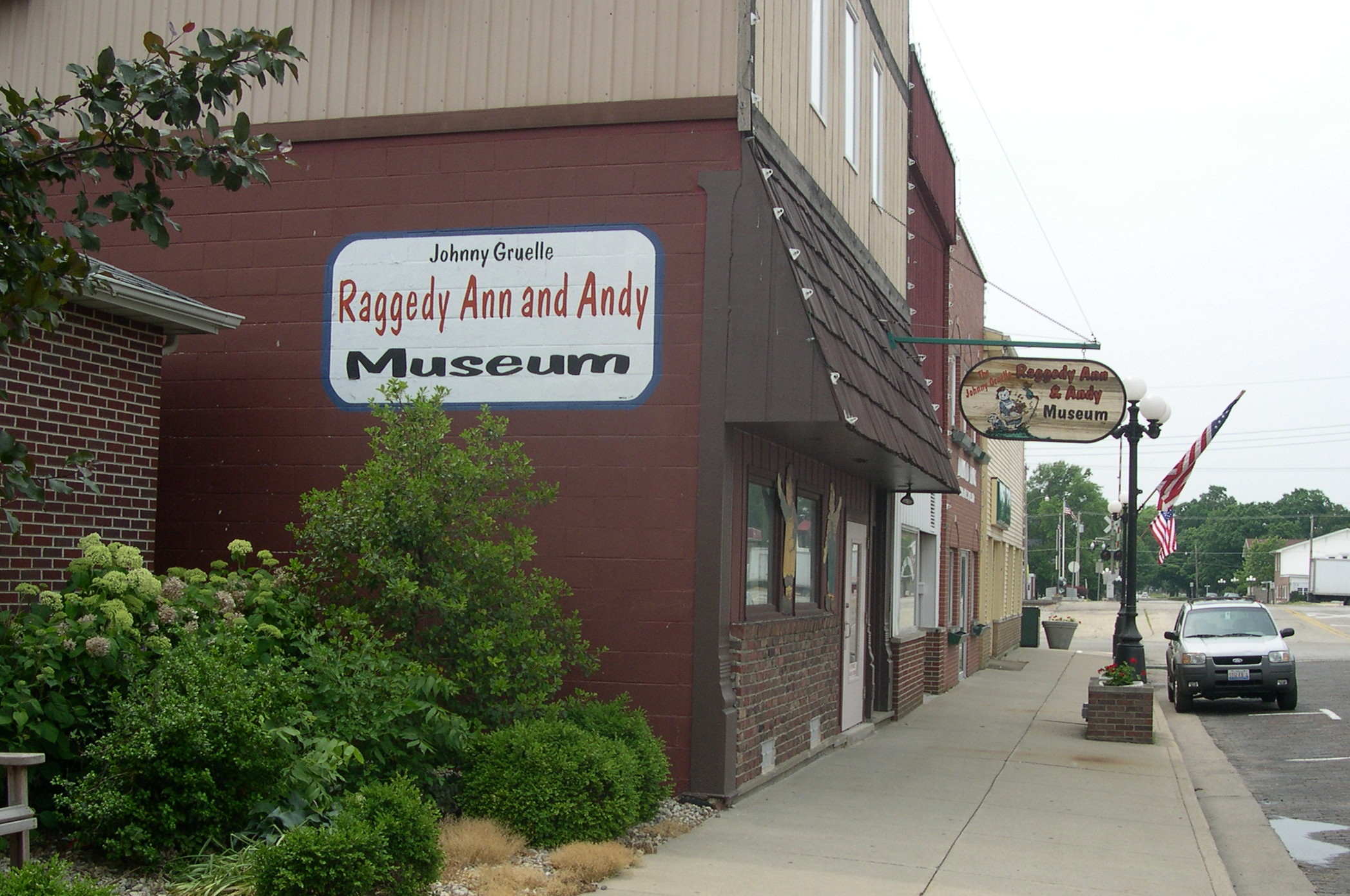 Or maybe I wasn't quite out of the habit of taking only a few shots at a time, as I did when I used a film camera, even though I was using a digital camera by this time. Or the camera didn't have a lot of memory. My current SD card has a vast expanse: 64 GB.
It didn't take too much digging around to find out that about two years later, the museum closed. Of course the economy was awful in 2009, but I suspect the deeper problem was that Ann and Andy's time had passed.
Everyone's time always passes. Here's another image from about 10 years ago.
I had no interest in a birthday cake with personalized writing on it, so I just picked one from the shelf at Costco. It happened to have balloons. This year I had a chocolate cake like this one: the Union Pacific steam locomotive of cakes. We ate it the old-fashioned way, without making an image of it.