Out in our garage, there's an accumulation of bottles. Collection's too dignified a word. Some of them have already been photographed for posting, generally for the oddity of their labels.
My parents brought home some bottles from their time in Europe in the mid-1950s. Some time ago, I decided to take pictures of them at my mother's house.
A Chianti. I assume Rigatti is the brand. For a Chianti to be a Chianti, it must be produced in the Chianti region and be made from at least 80% Sangiovese grapes, Vinepair says. Also: "Almost none of the Chianti sold today comes in the classic straw basket."
Clearly not true 60-odd years ago.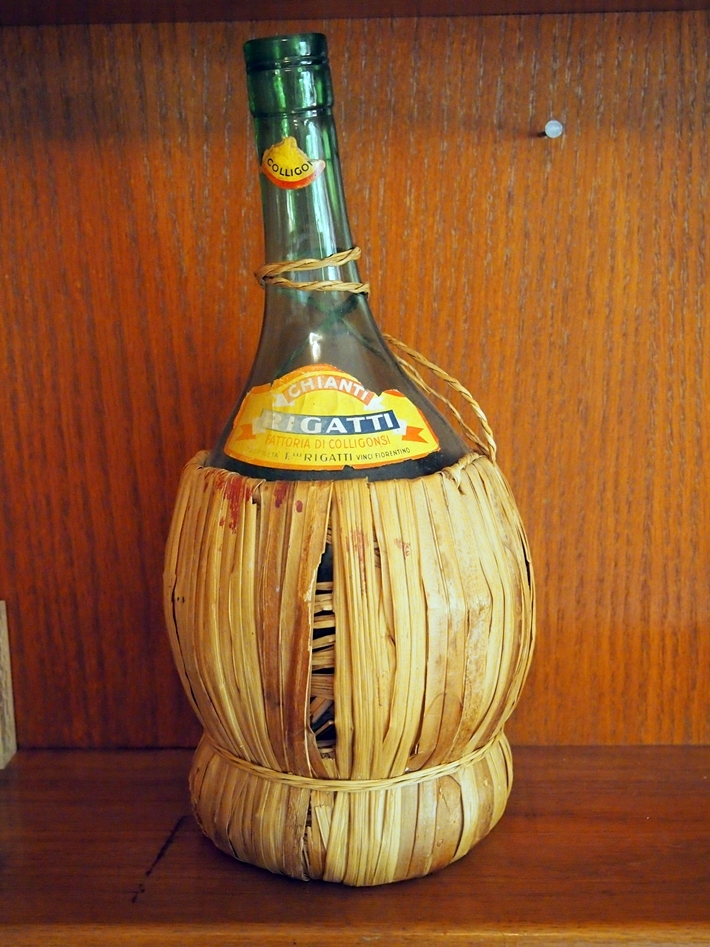 A grappa. The brand label is partly missing, looks like. According to Rome File, the main ingredient of grappa is pomace, which consists of the grape skins, seeds and stalks that are left over from winemaking.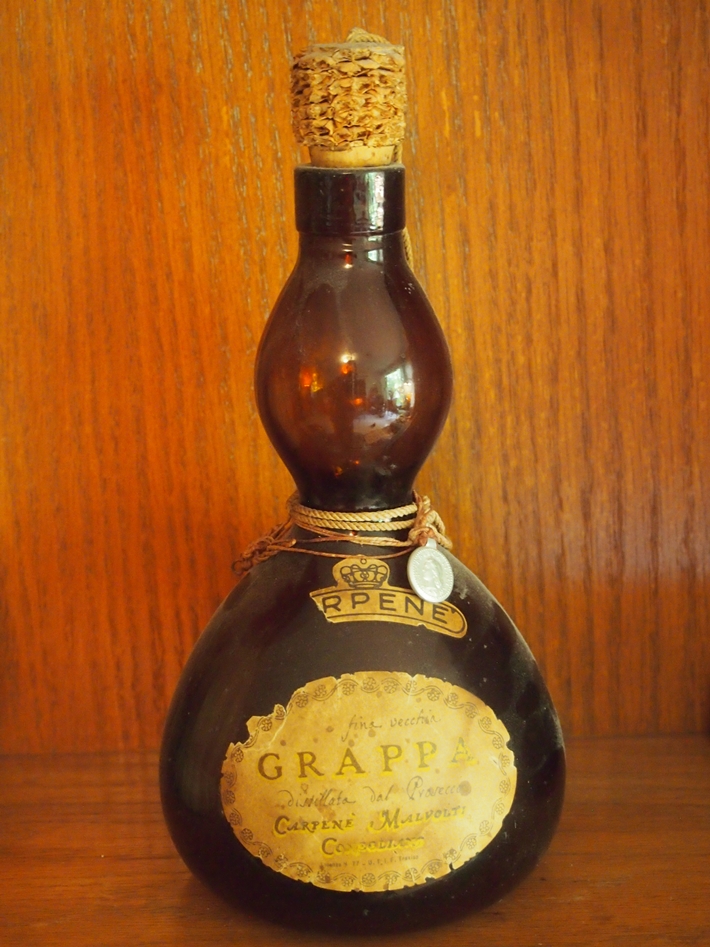 And something German.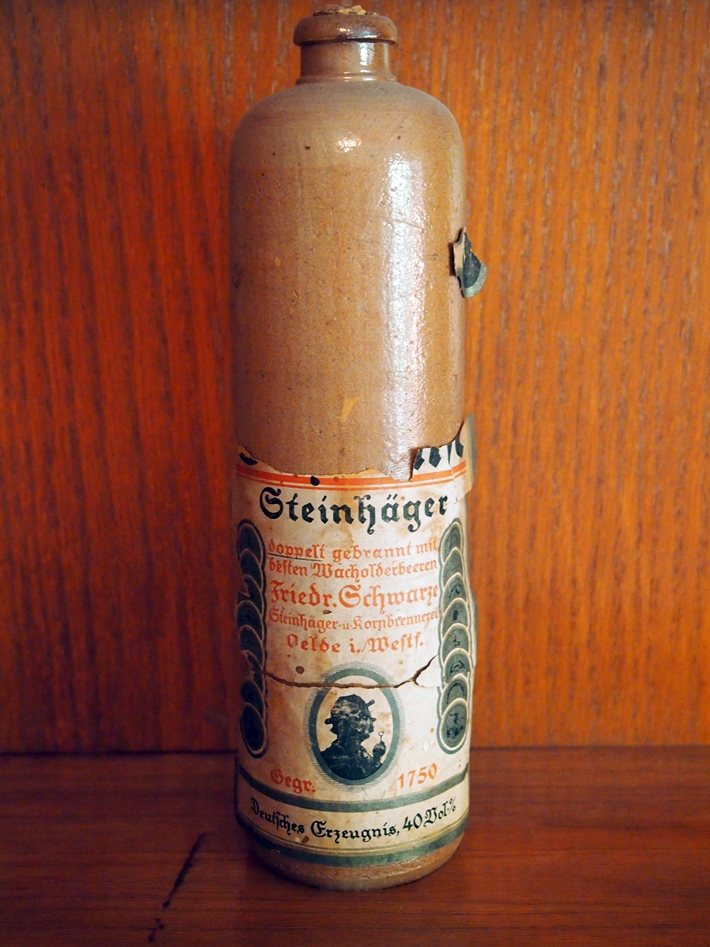 I didn't know this until I looked it up. Steinhäger is a type of German gin, flavored with juniper berries. It's local to Steinhagen, North Rhine-Westphalia.
It makes me glad to think that my parents, or at least my father, sought out a few local liquors while in Europe. Not only that, they kept these aesthetic bottles as no-extra-charge souvenirs.