Yesterday, I wondered why people travel distances and spend money to see good vistas. I'm included in such people. Today, why do we do the same to see waterfalls? Why is Niagara the attraction that it is (was)? It can't be on the strength of "Shuffle Off to Buffalo" alone.
Rugged and well-watered, both Porcupine Mountain Wilderness State Park and the surrounding Ottawa National Forest feature a lot of waterfalls. Not long after arriving near the park, on the afternoon of the 30th, we sought out Gorge Falls and Potawatomi Falls on the Black River, which flows through Gogebic County and into Lake Superior. From a parking lot off Black River Road — a National Forest Scenic Byway, and justly so — a looping trail of about a third of a mile takes you to both.
Gorge Falls.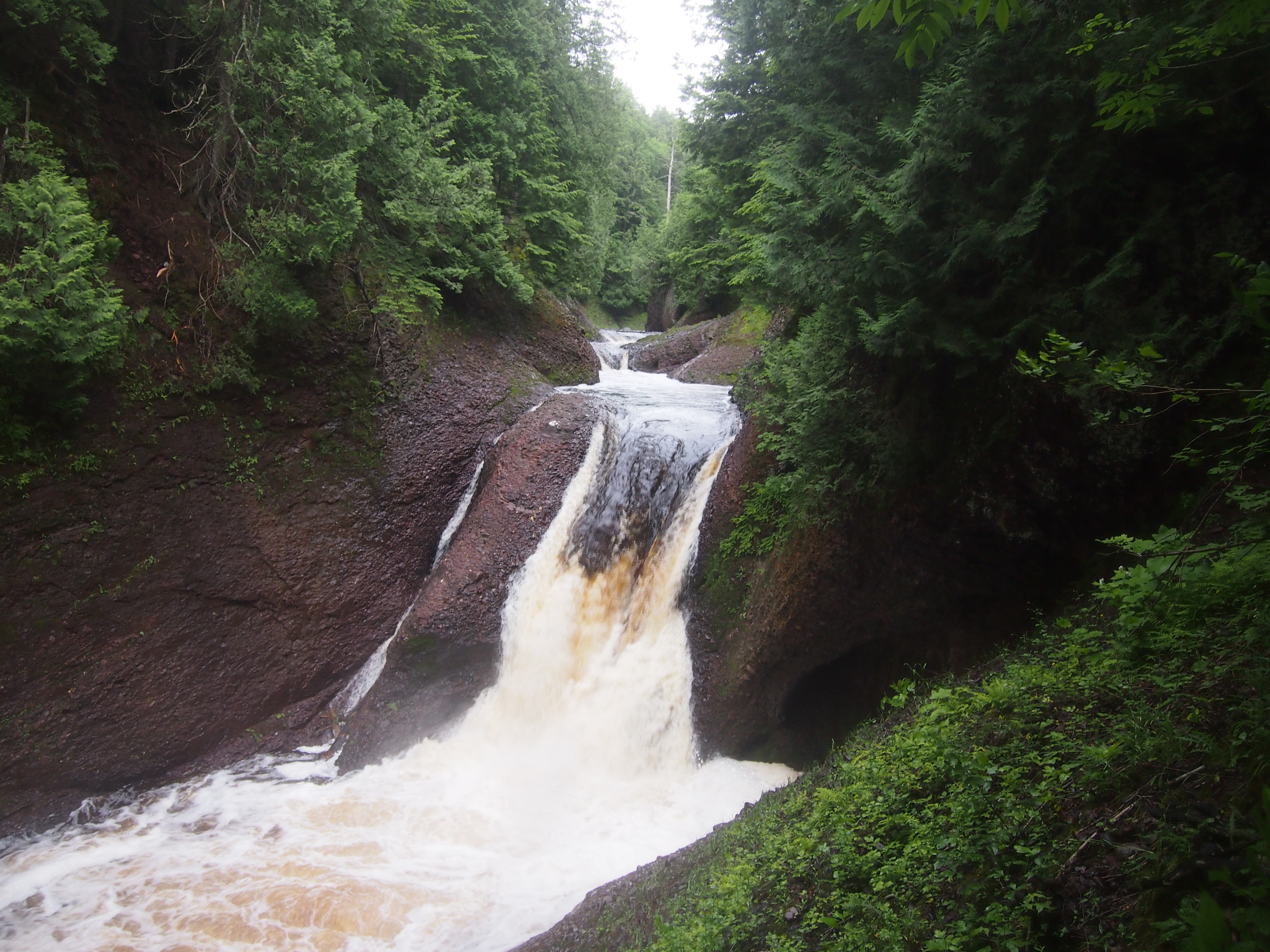 The Black River above Gorge Falls.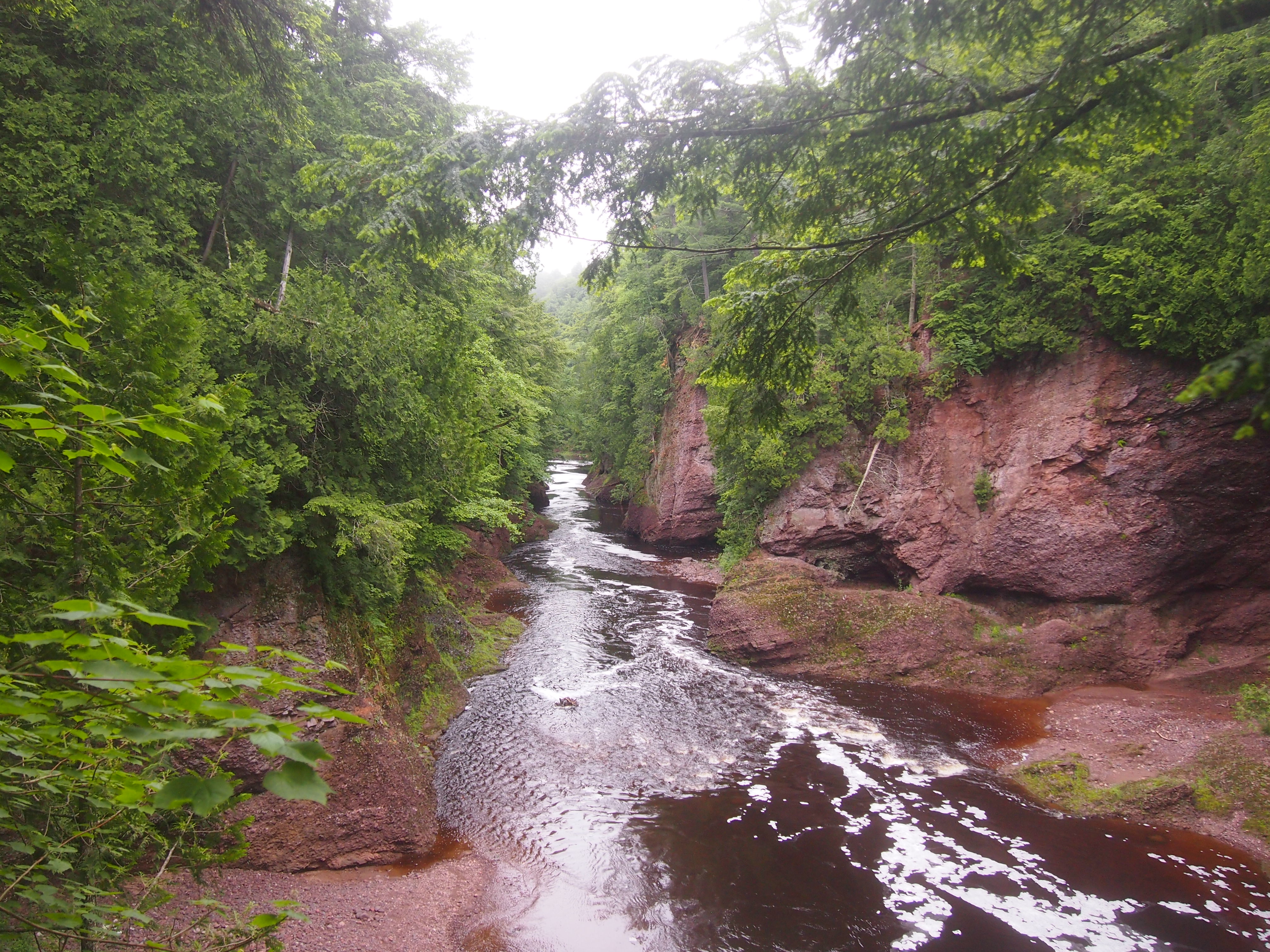 Potawatomi Falls.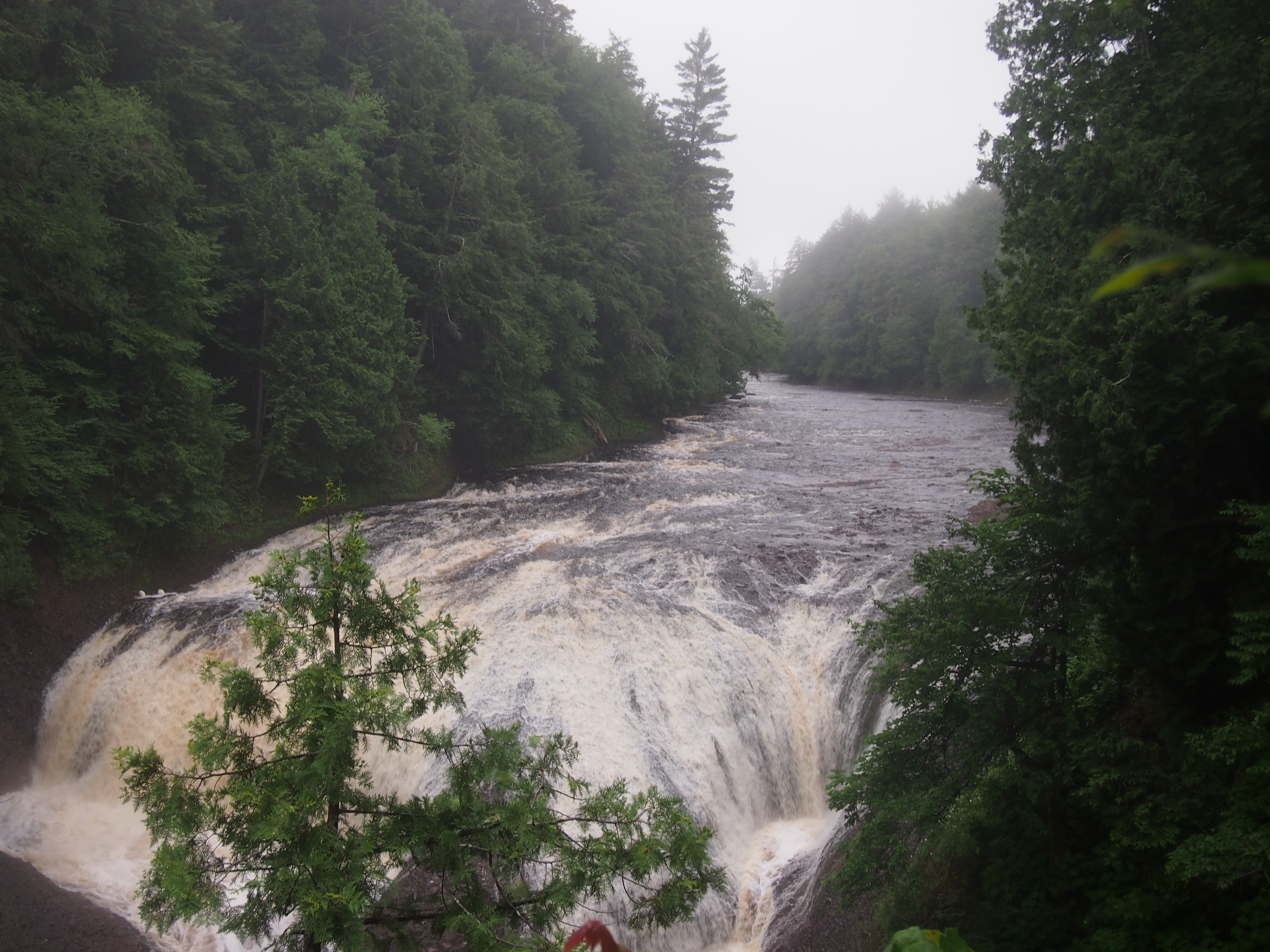 Ann was determined that we walk further upstream from Potawatomi Falls, saying that "I've been in a car all day." True enough. It was a good path. I made sure that she knew that a blue diamond, or sometimes a rectangle, marks a trail.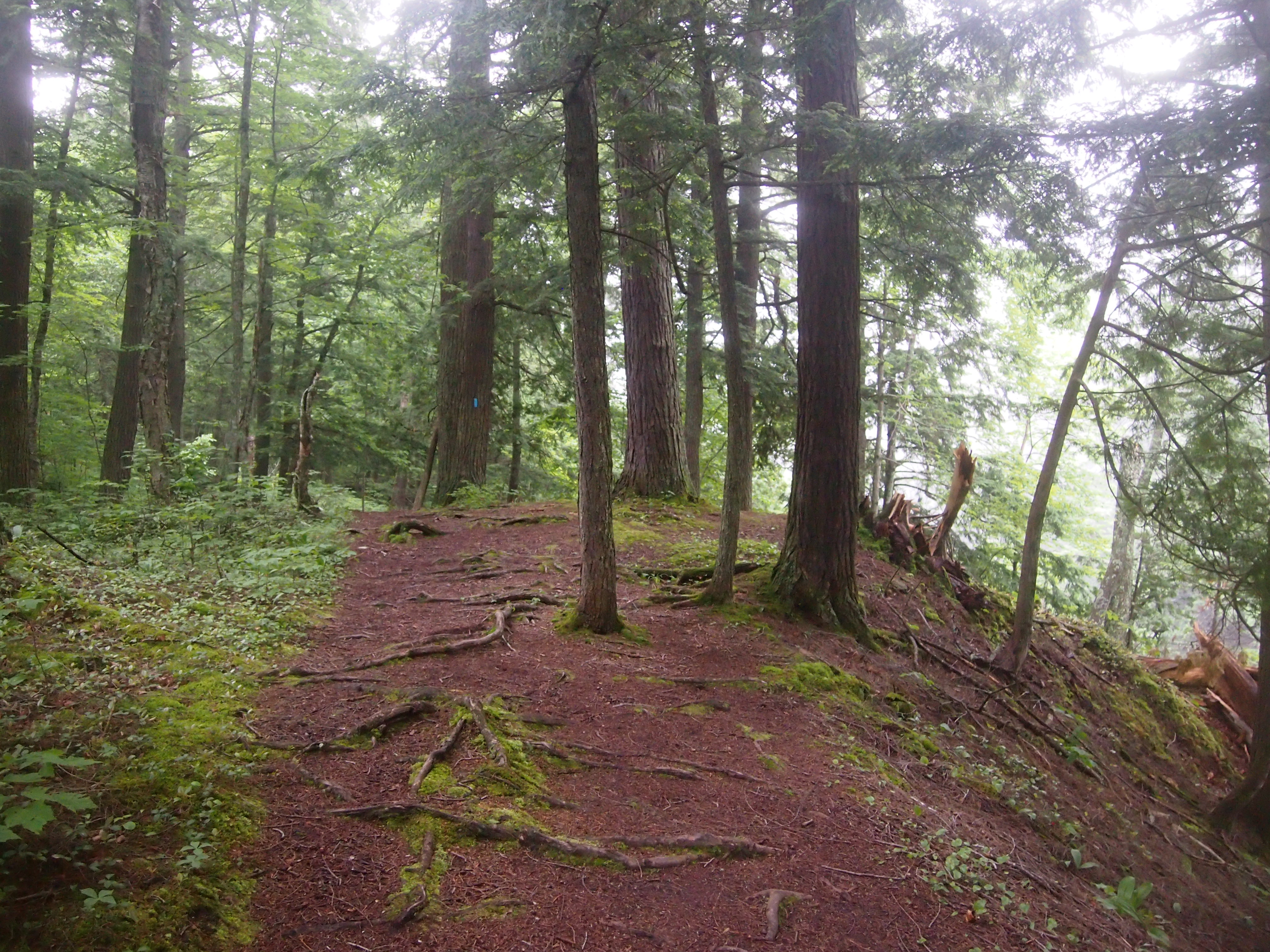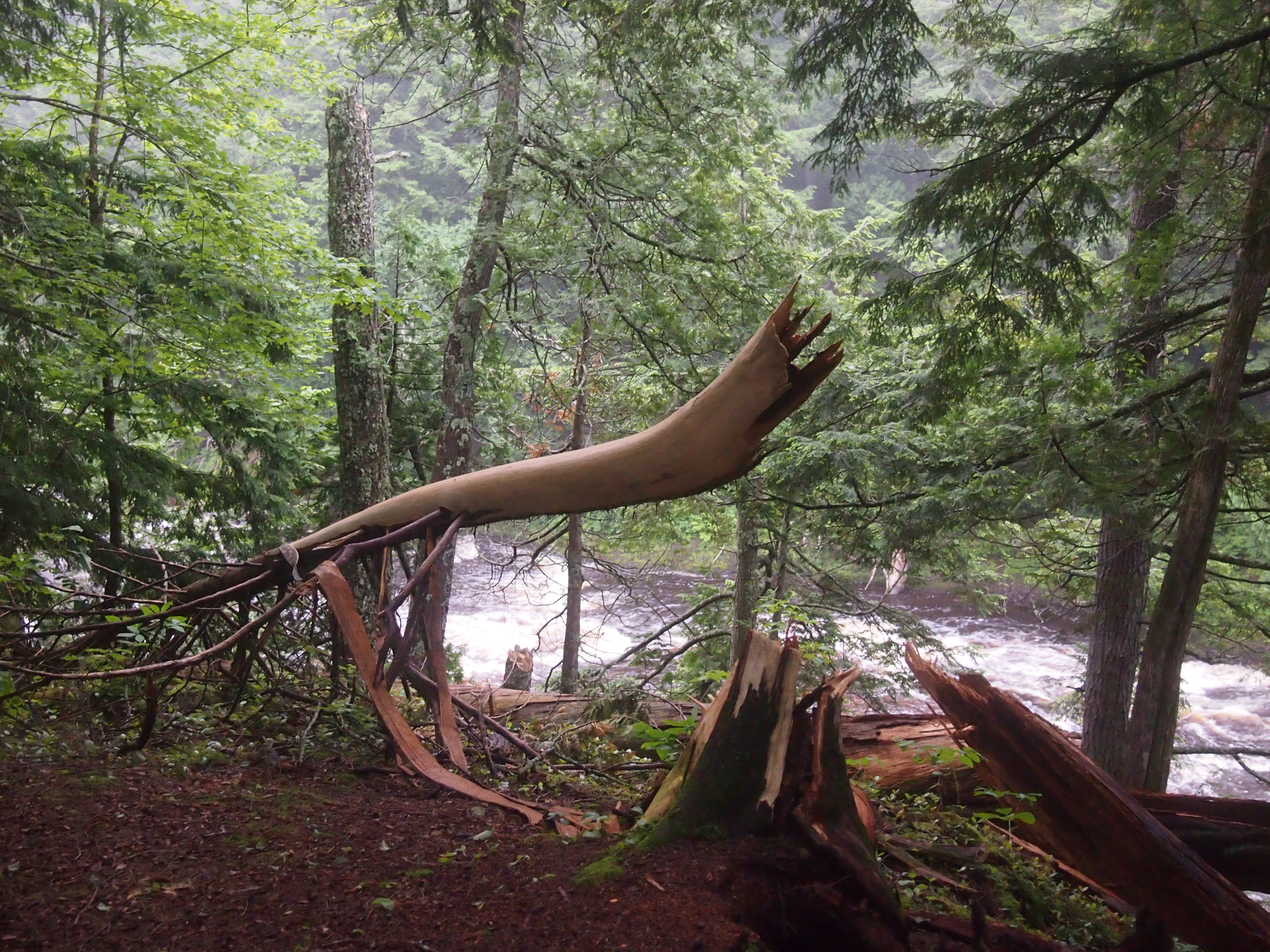 The next morning we drove to up M-519 to a parking lot on the west bank of Presque Isle River. Go down a fair number steps on a boardwalk and you soon come to a wooden suspension bridge across the river.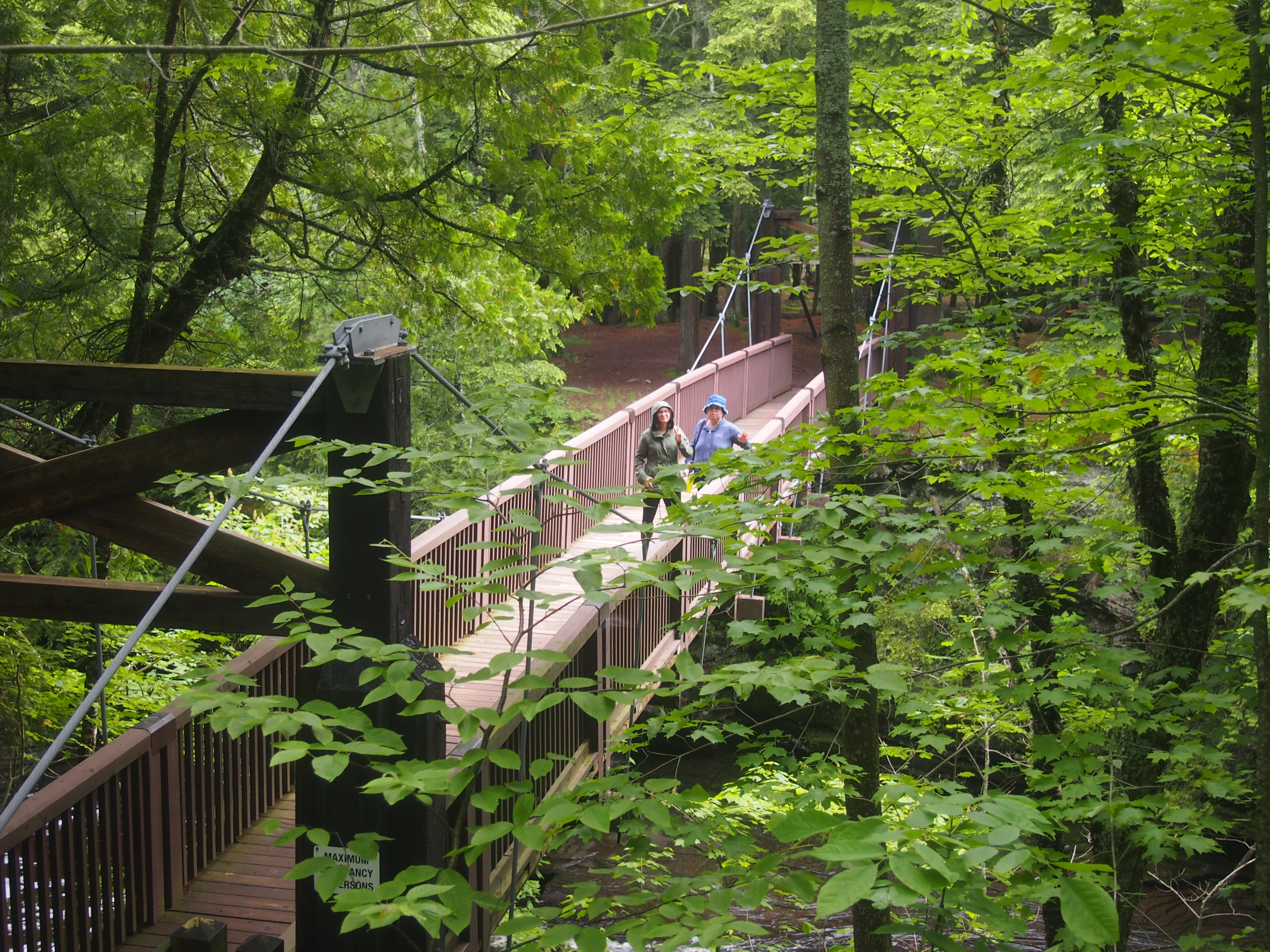 The other side of the bridge is described as an island, but it looks like a peninsula on the maps. Whatever its geographic classification, it was pleasantly wooded on the approach to Lake Superior.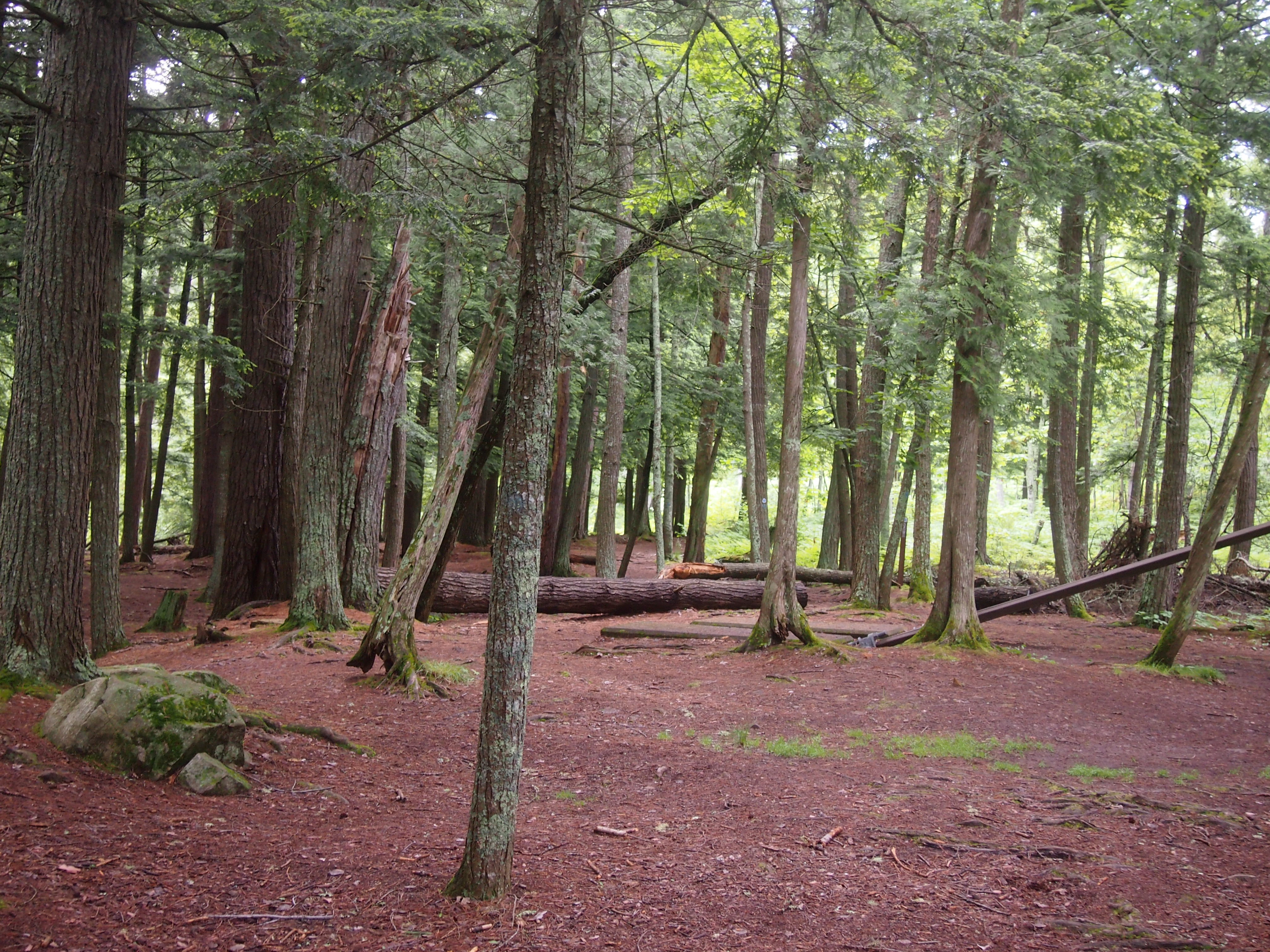 Back across the suspension bridge, the trail on the west bank of Presque Isle River leads to Manhabezo Falls.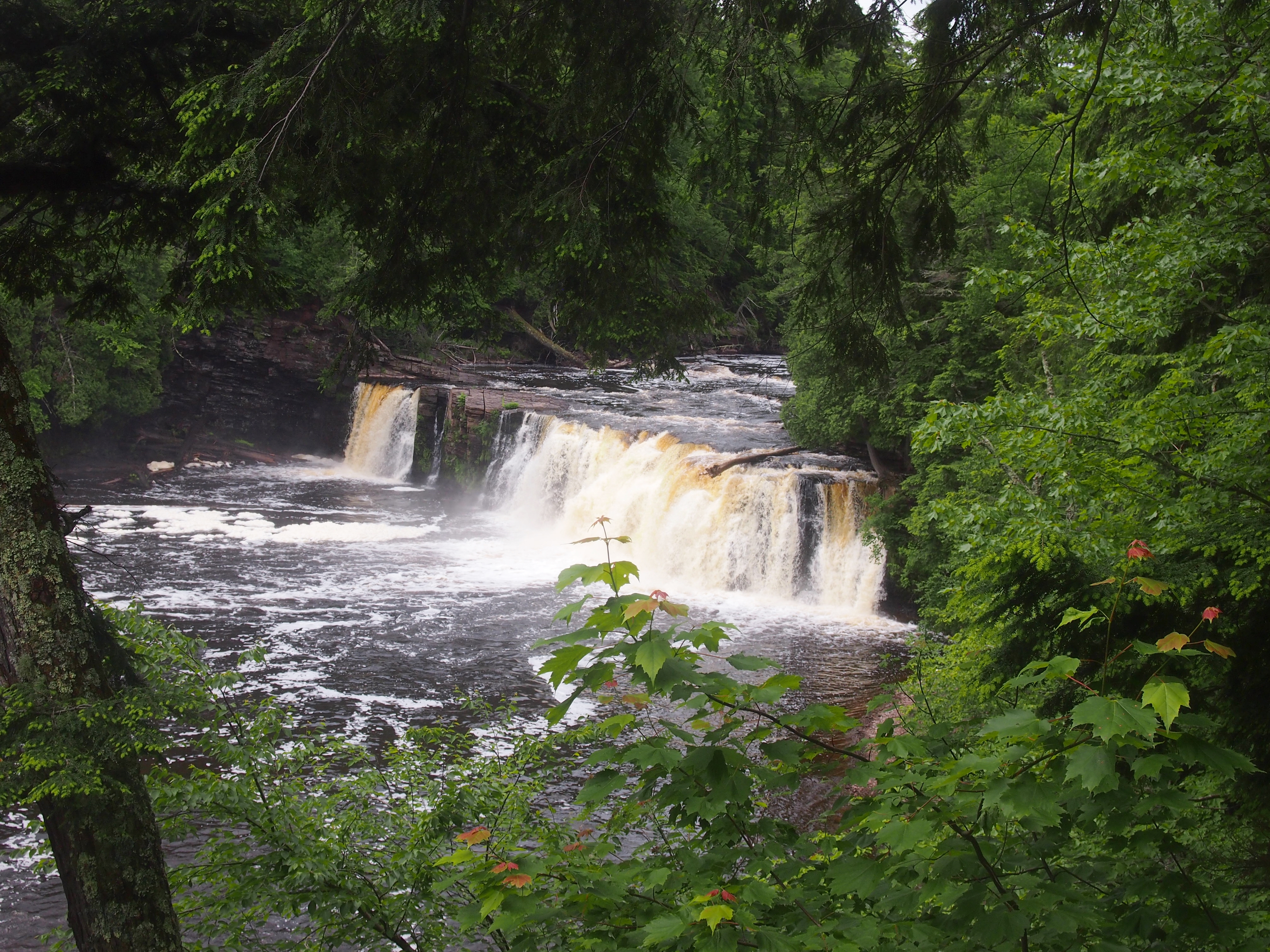 The trail at that point is also part of the North Country Trail, which we'd happened across a number of years ago in Manistee National Forest, in that other part of Michigan. The trail goes all the way from upstate New York to central North Dakota, or vice versa, some 4,600 miles, with a fair chunk of it through the UP.
We'd planned to take the trail to another parking lot along the road, and then walk on the road the short distance back to the parking lot where we'd left our car. A bridge crossing a small gully allows you to do that, except when it's been hit by a falling tree.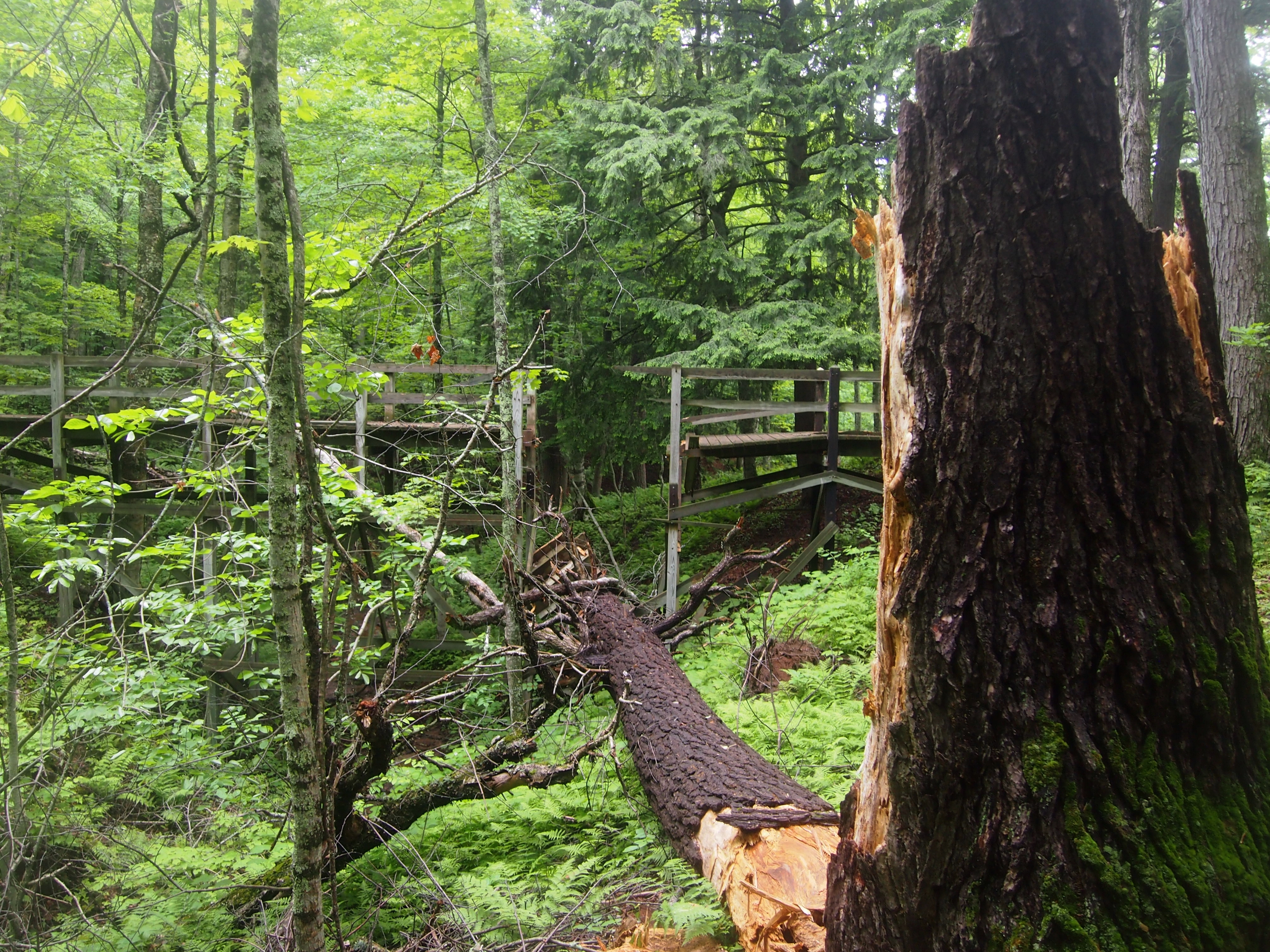 Not sure when that had happened, but it couldn't have been too long before. So we scurried down the side of the gully and back up again, crossing a stream small enough to step over, and encountering a lot of mud on the way. At one point the sticky mud was so thick it pulled Ann's shoes off. What's a hike, even a short one, if you don't get a little (or a lot) of mud on you?