I'm pretty sure this is on the Texas side of the Texas-Louisiana border on I-20, not far west of Shreveport, in February 1990. As part of my long move to Japan, I moved my meager possessions from Chicago to Dallas that month, stopping along the way in Nashville and central Mississippi.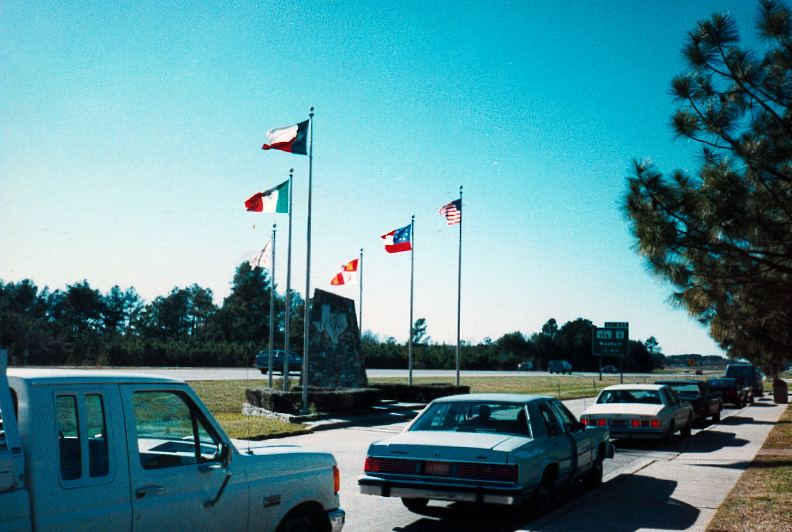 The site had the Six Flags Over Texas, a common enough display at Texas borders and elsewhere in various forms, and probably some kind of welcome center that's probably been redeveloped since then. I haven't been back that way since.
I can't quite read it, but the road sign seems to say that the exit to Waskom, Texas, is nearby, which would definitely put it on the westbound side of I-20. (I'm fairly certain this earlier Texas border picture was taken along I-10). Not sure what inspired me to take a picture at that place and that time, but I did, and I'm glad of it. Not every moment documented by camera needs to be associated with some kind of peak experience, which are elusive anyway.