Around lunchtime today, I had a hankering for a peanut butter, honey and banana sandwich. It had been good while. All of the ingredients were on hand, so voila!
I don't take nearly enough pictures of the food I'm about to eat, so here it is. (I don't think it'll end up on Facebook, though.)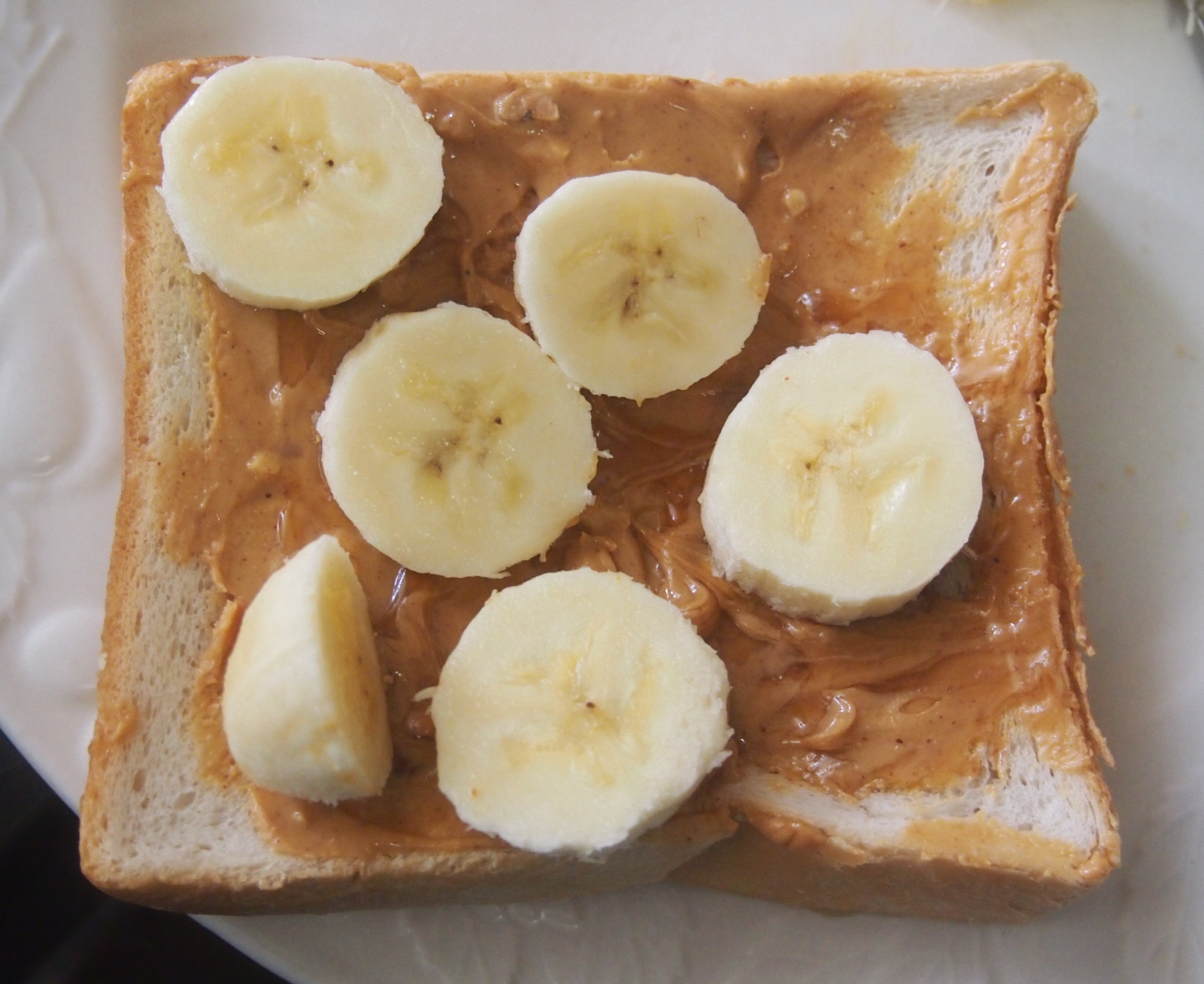 Tom's Tabooley in Austin used to serve a dandy pbh&b sandwich for a very modest price. At least it did in the summer of 1981, when I would eat there occasionally. I checked today and discovered that Tom's Tabooley has closed. That didn't surprise me — that's the way it is in the restaurant trade — but what did surprise me was that it closed in 2016.
As I enjoyed my homemade pbh&b creation, it occurred to me that Elvis was fond of them, too. Or at least I thought I'd read that some years ago in Amazing But True Elvis Facts by Bruce Nash and Allan Zullo (1995), which I picked up on a remainder table sometime in the late '90s. I know that because the price tag on the back of the book says, "Originally $6.95 SALE PRICE $.97," a bargain for sure.
So I checked. I wasn't quite right. Memory is an unreliable narrator. P. 59: "At home, [Elvis] loved to munch a sandwich of peanut butter, sliced bananas, and crisp bacon."
In the same book, p. 143, you can also discover that, "Elvis's favorite film was Dr. Strangelove: Or How I Learned to Stop Worrying and Love the Bomb. It featured one of the King's favorite actors, Peter Sellers, in three different roles. Elvis watched the 1964 British-made film at least fifty times in his life."
Remarkable, considering he only lived to be 42. Apocryphal or not, that "amazing true Elvis fact" makes me smile.