The rooms were small at our guesthouse near Kanchanaburi, Thailand, in June 1994, but the price was good: 100 baht, or about $4 a night for the two of us. The rooms were for sleeping. Otherwise, when you were at the guesthouse, you hung out at the patio overlooking the river. Here I am there, staying hydrated.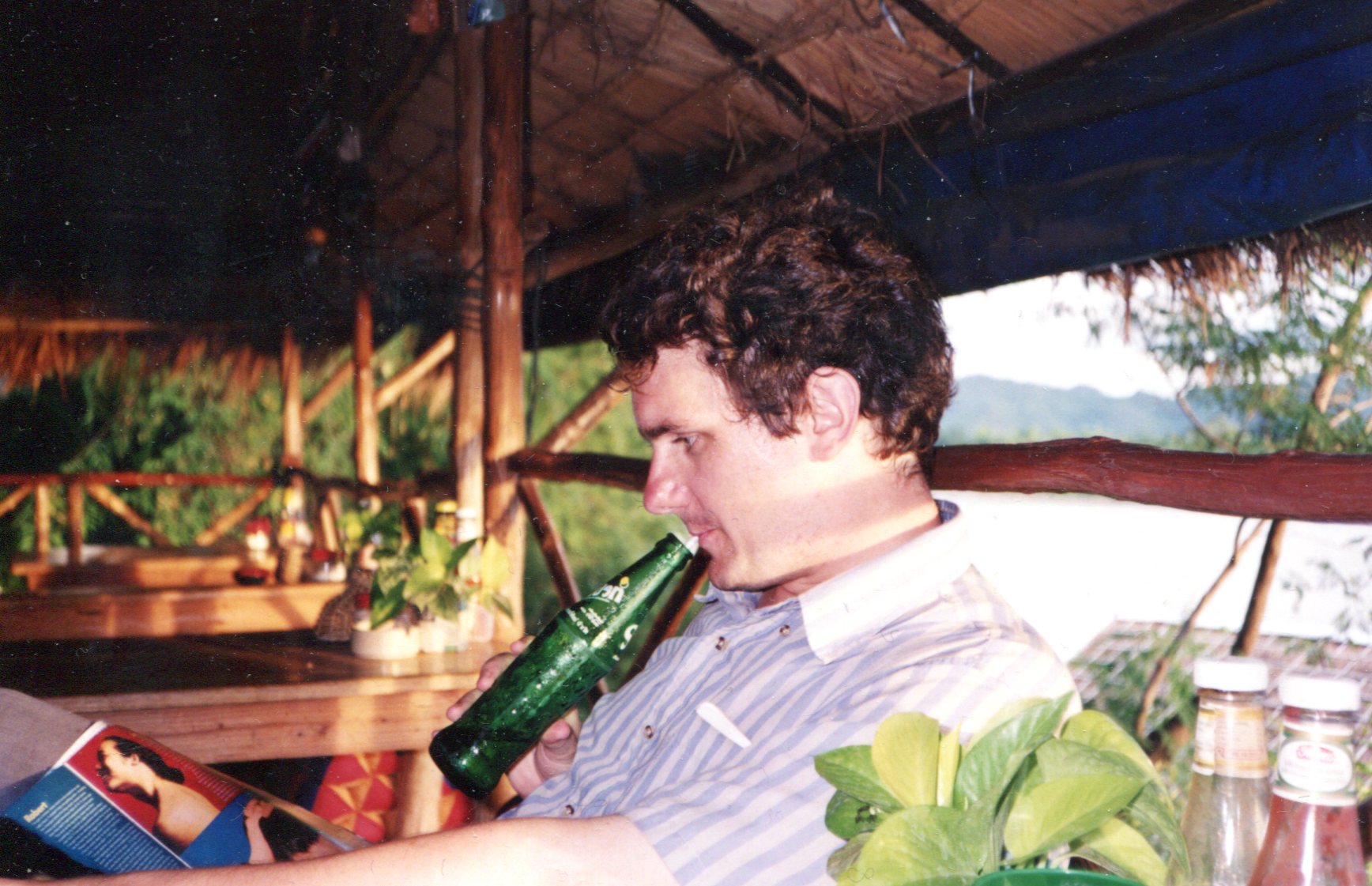 I don't remember exactly, but I think I was reading a loose Australian magazine someone had left behind on the patio.
Later in the month, we made our way to Chang Mai, in the north of the country. One of the things to do there is visit Wat Phrathat Doi Suthep, which involves climbing 309 steps to the temple grounds. Somewhere along the way, we spotted jackfruit.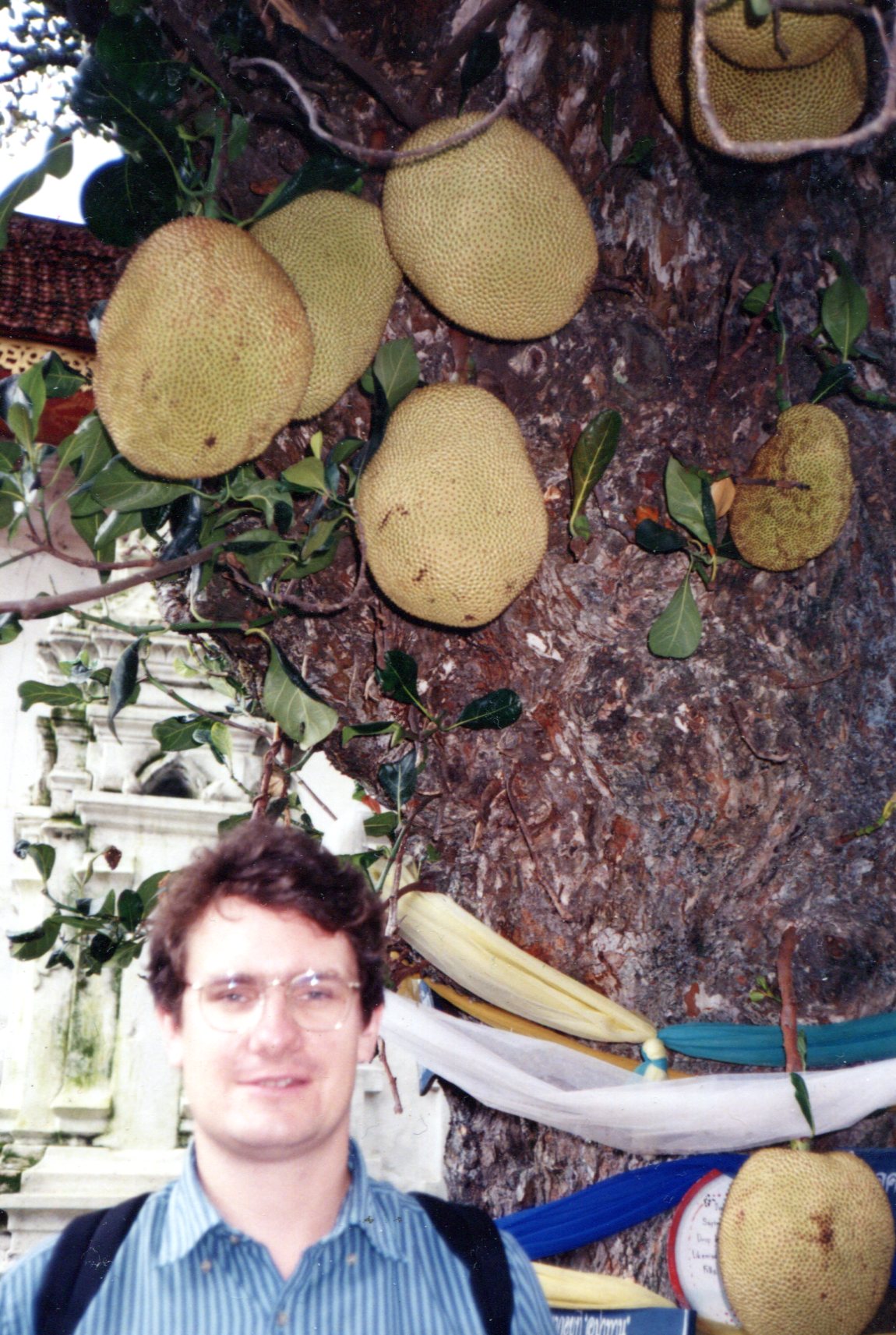 Over the years, I've found that almost no one in North America's ever heard of it. (But it's not as if I ask someone every day.) I'd never heard of it before visiting Southeast Asia either. It's a tasty fruit, one of the tropical fruits you grow fond of in the tropics. It also disproves the notion that you shouldn't eat anything bigger than your head. More about it here.
Too bad my face is overexposed. Even so, Lilly saw the picture after I'd scanned it and remarked on my youthful visage, though that wasn't the word she used. As in, I can't believe you were ever that young. It's a hard thing to imagine one's parents, even if I wasn't that young at 33.