Some sunny days lately, and longer ones too, but they've all been cold. If the weather had volition, I'd say it wanted to make up for the strangely warm days that northern Illinois experienced in mid-February.
After 24 years, I don't remember exactly where we visited in the environs of Mt. Fuji, though we got fairly close. Considering that it was mid-March, it was effectively still winter. We were able to see the mountain from one vantage point — not as easy as you'd think — and we visited a cave nearby.
We also tossed around some snowballs.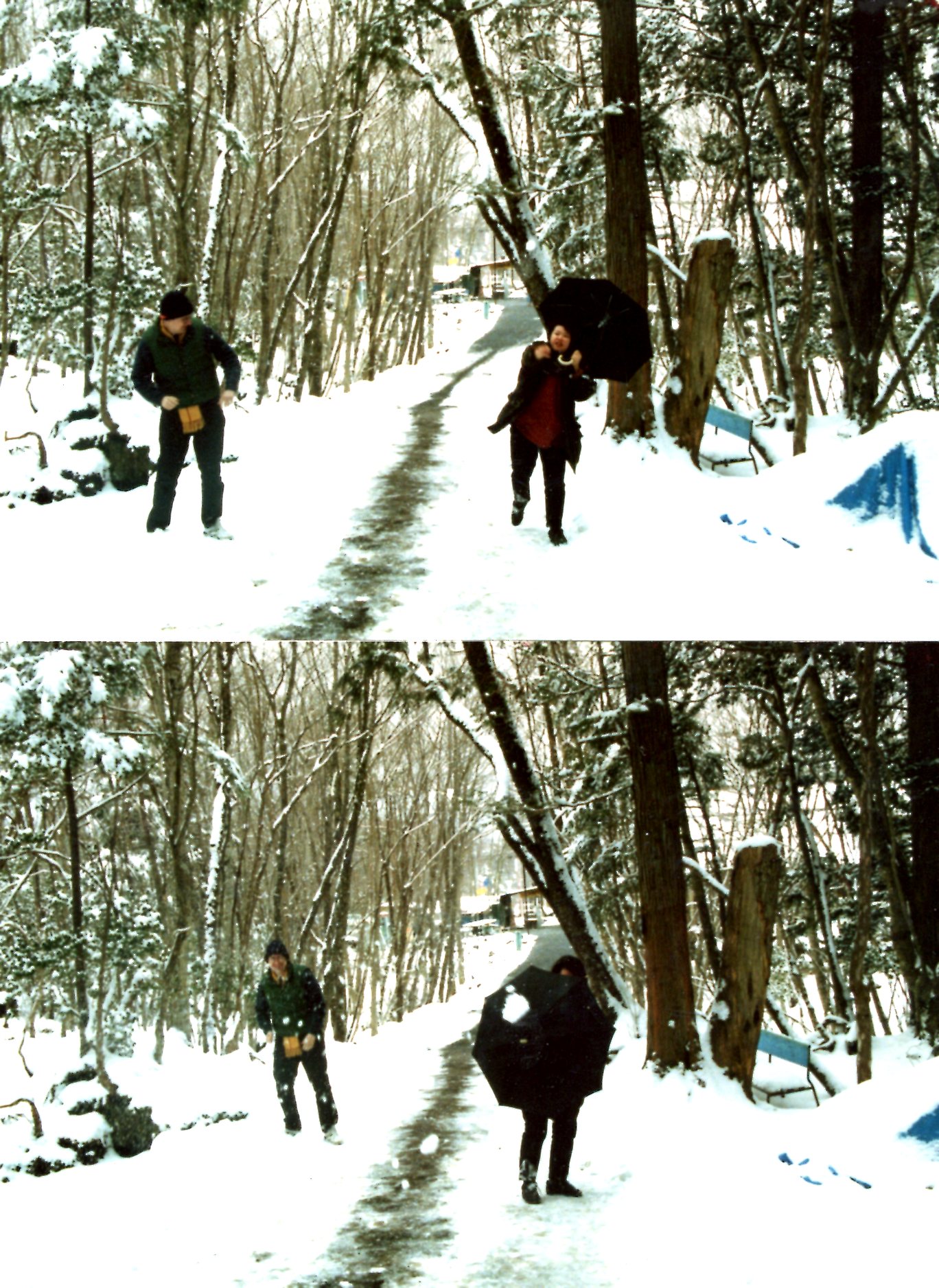 Either my sister-in-law (to be) or her husband took the shots. I scanned them together for better effect.