The Andy Williams Moon River Theater in Branson is a theater, naturally, and a spacious and well-designed one, but it's also an art gallery. I didn't see everything, or even that many works, but included are paintings and sculptures by Willem de Kooning, Henry Moore, Kenneth Noland, Donald Roller Wilson, Jack Bush, Jacque Lipchitz, and Robert Motherwell. There's also a collection of pre-modern (or maybe Meiji era) kimonos, which are in glass cases on the back wall of the theater. The nearby Moon River Grill also displays artwork, for that matter, with Andy Warhol works especially prominent.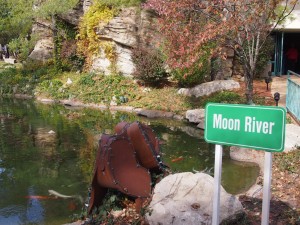 The story I heard was that Andy Williams lived near Andy Warhol for a time in New York, and the singing Andy became friends with, and a patron of, Andy the artist. I hope that's true, but in any case Andy collected Andy's works.
We toured the theater, including some dressing rooms and the green room downstairs, and our guide told us that Andy William's nickname, Mr. Christmas, wasn't just about the Christmas specials he used to host. In Branson, the guide said, it wasn't Christmas until Andy Williams said it was Christmas. For many years before his death, he said that Christmas began on November 1.
Marketing and his showman's instincts must have been a factor in that date. But I suspect that he really wanted to see his theater, and the town, decked out for Christmas two months out of the year. And so it is. The town's streets are adorned, lights are up everywhere, and the shows switch to Christmas iterations around the first of November. I'd prefer that Christmas not eat up early December, much less November, but Branson's a whole other world, so I didn't mind the early Christmas so much during my short stay, when the weather was warm and un-Christmas-like and Halloween had just ended.
Besides, when Branson decorates for Christmas, it pulls out all the stops. After dark in Silver Dollar City, for instance, you can see these kinds of lights.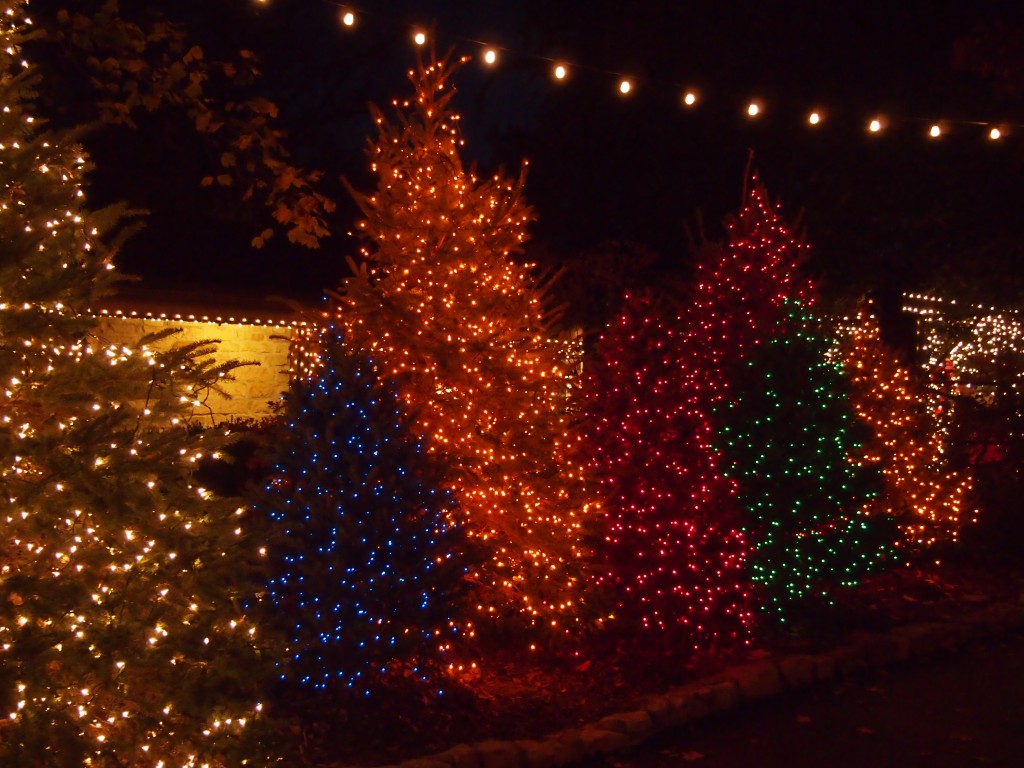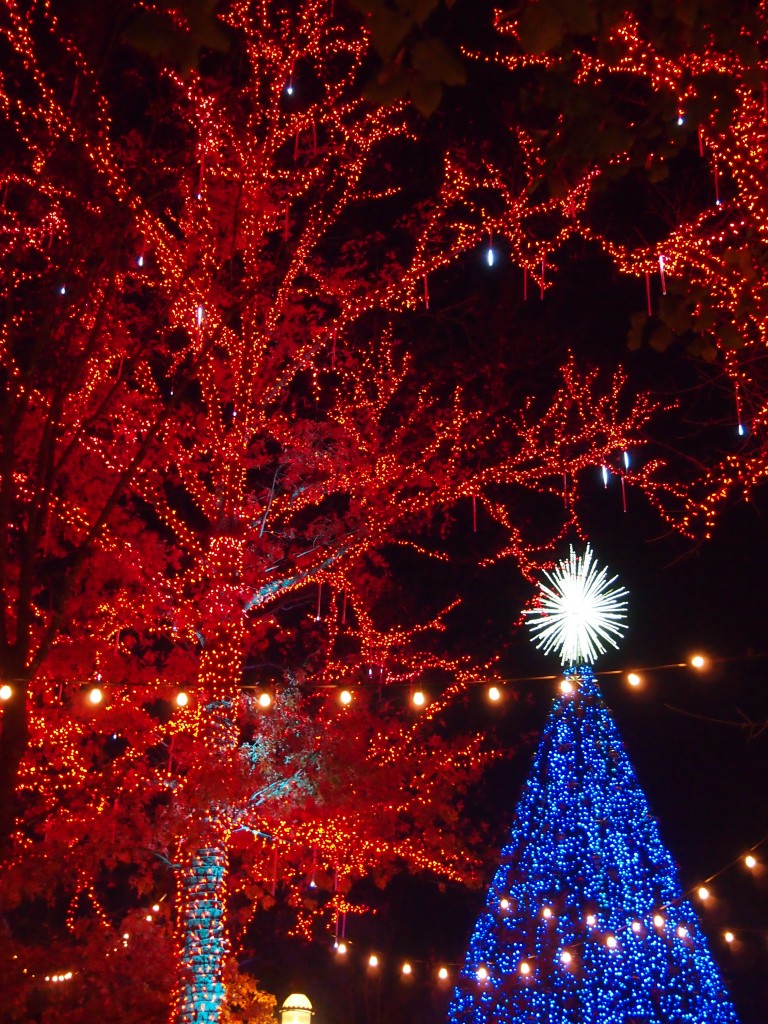 It'd be churlish not to be impressed by all that, even in November.