I ought to go to more parades. As long as the crowds aren't impossible, they can be worth a few hours, and at a parade you're participating in something that must be as old as urban civilization. Parades of some kind were surely features of life in Ur.
I've been to parades on the occasion of First Night, St. Patrick's Day, Patriots Day (the Massachusetts holiday), San Jacinto Day, July 4, Halloween, and Veterans Day. I've seen them in honor of Puerto Rican Day, Indian Independence Day, and the first day of the MacKenzie, ND, County Fair. I took in a Democratic Party torchlight parade at which I saw candidate Michael Dukakis walk by. I've seen them in Japan, Indonesia and Disney World, or was it Land? I even saw one including dwarfs.
But never a parade for Chinese New Year. I had that in mind when I decided a while ago to go to Chicago's Chinatown for its parade, provided it wasn't bitterly cold, as it was last year. The parade this year was Sunday, February 5. A little late after the Chinese lunar new year, but close enough. Temps were above freezing.
The event drew a crowd.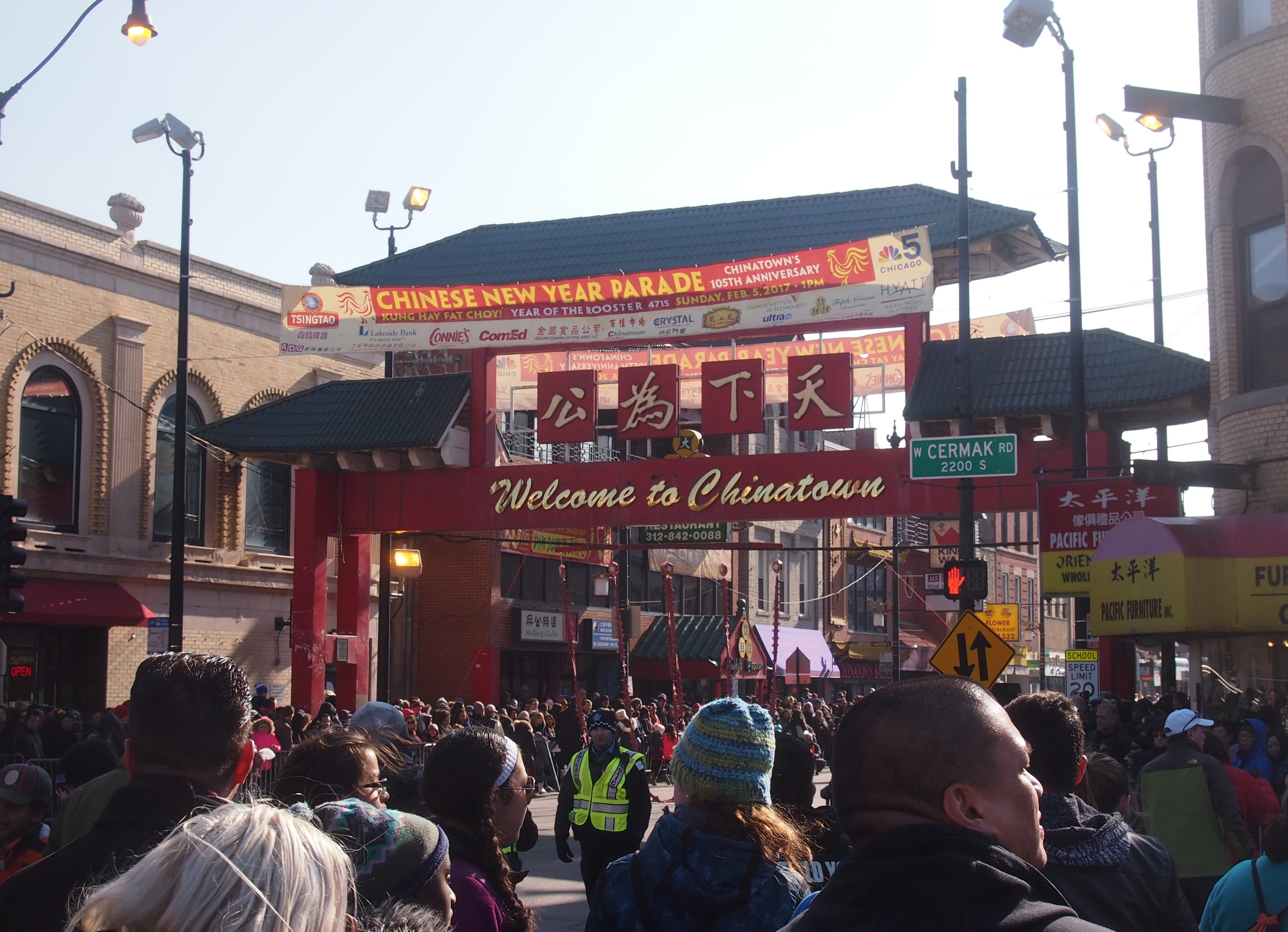 That image is looking south down S. Wentworth Ave., from across W. Cermak Rd., through the Chinatown Gate. The crowd that way was very thick, too thick for comfort. So we found a spot on the south side of Cermak, just west of Wentworth. If we'd thought about it more, we would have stayed on the other side of Cermak, which was the sunny side of the street, but things weren't too bad at our spot. Eventually we were able to stand right next to the barricade.
These are the kinds of things you want to see at a Chinese New Year parade. Dragons on sticks and bright colors.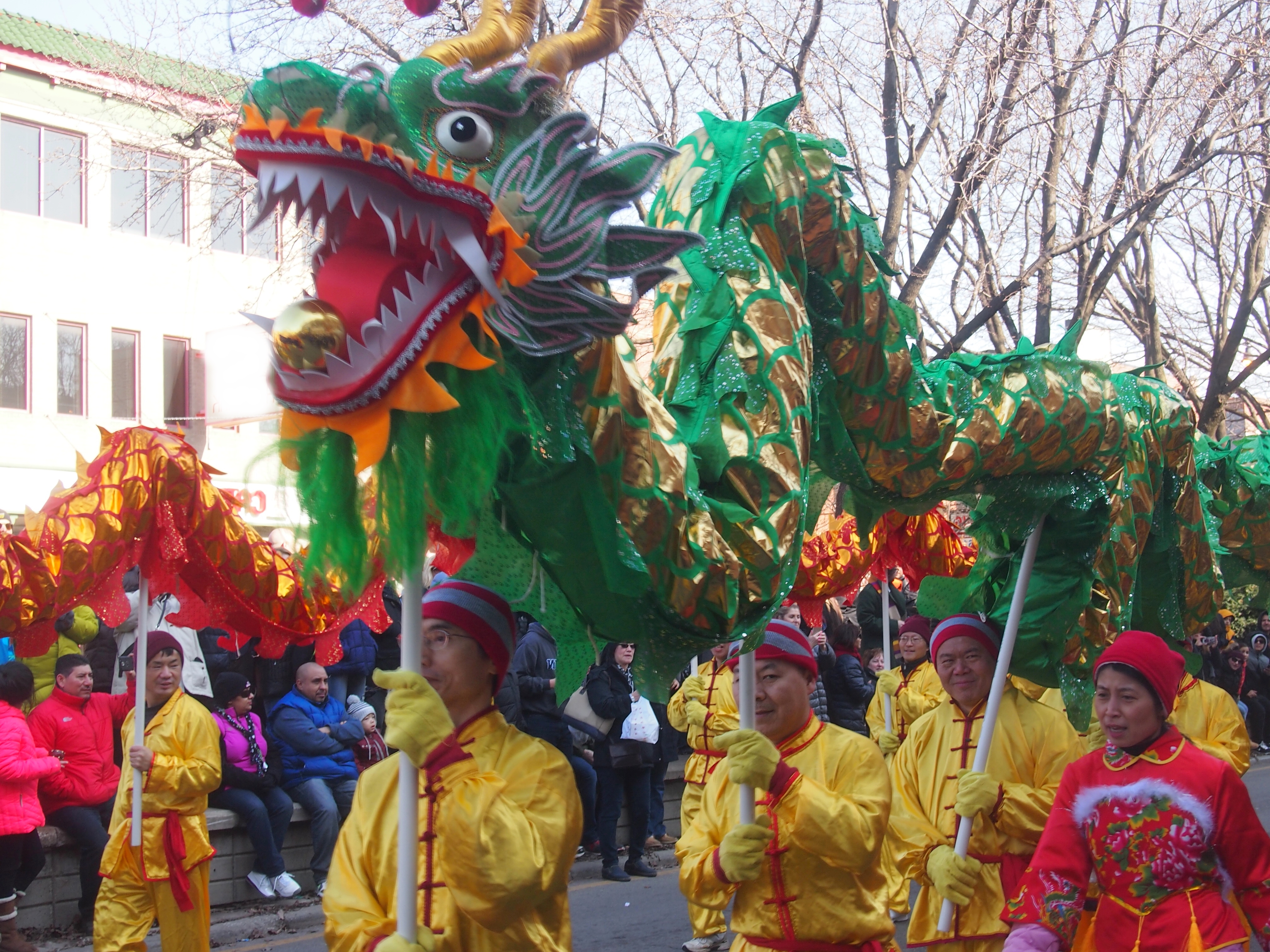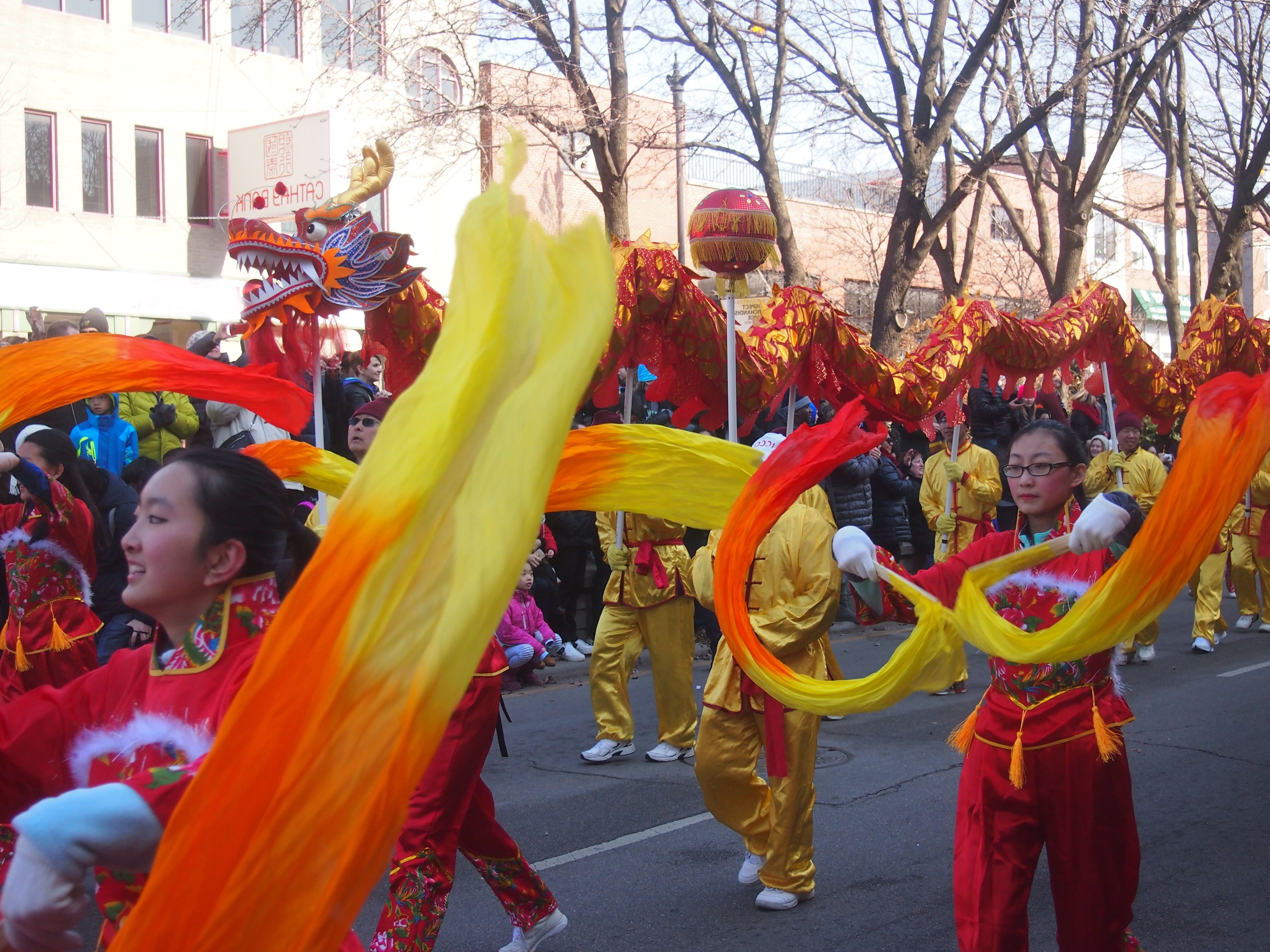 And the likes of these guys.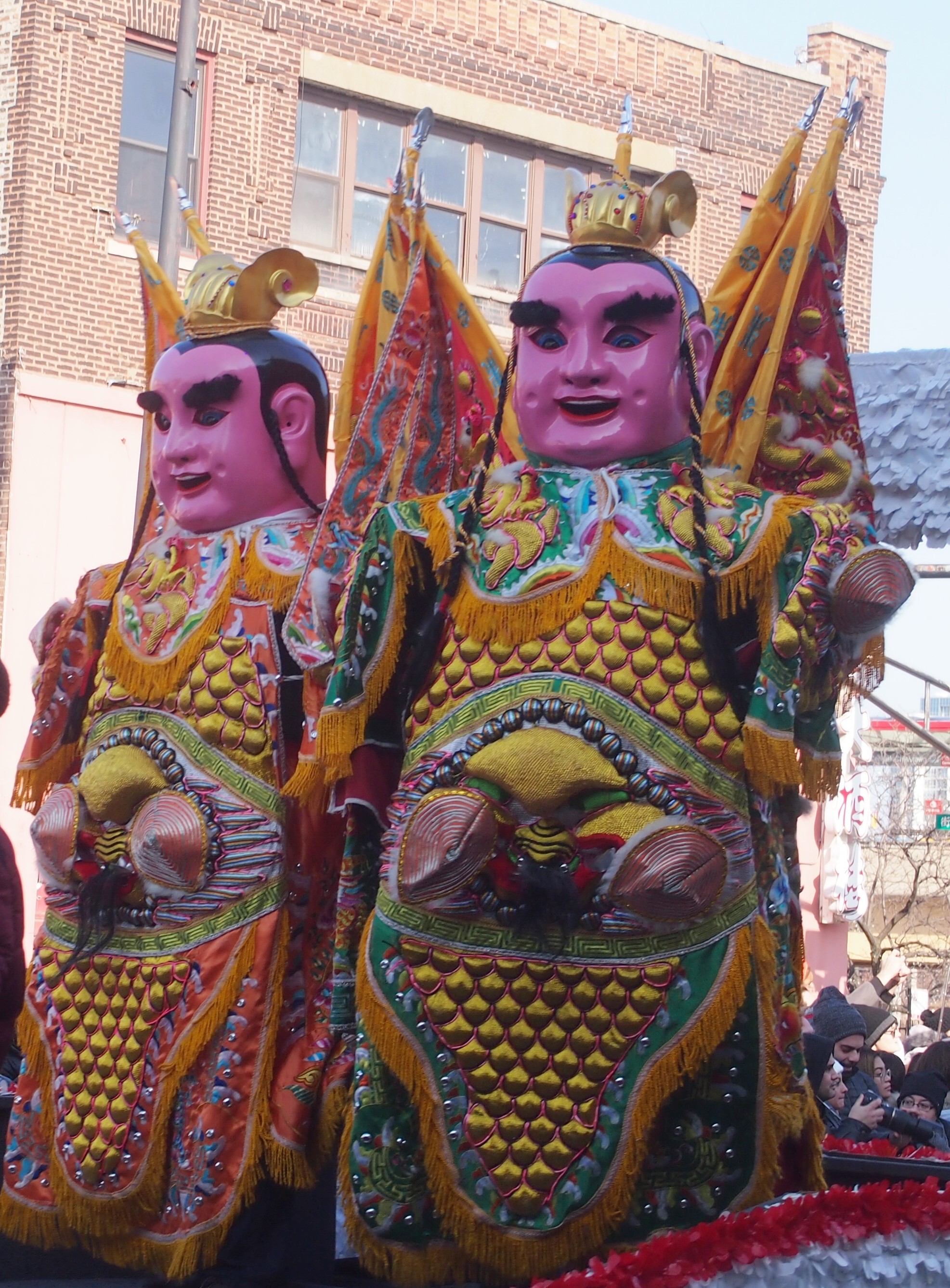 And colorful flags.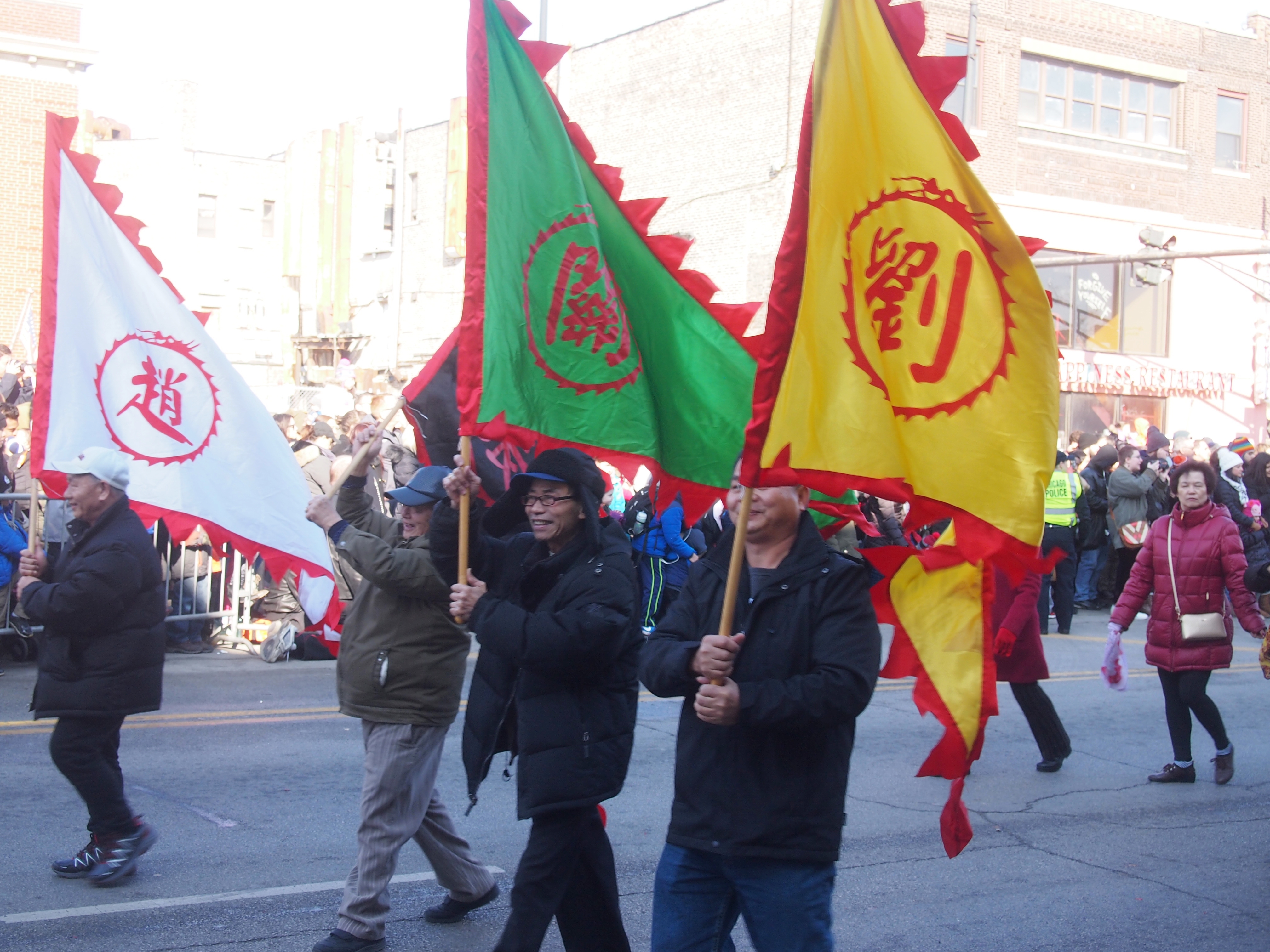 What's a Chinese New Year parade without the the Irish pipe band Shannon Rovers?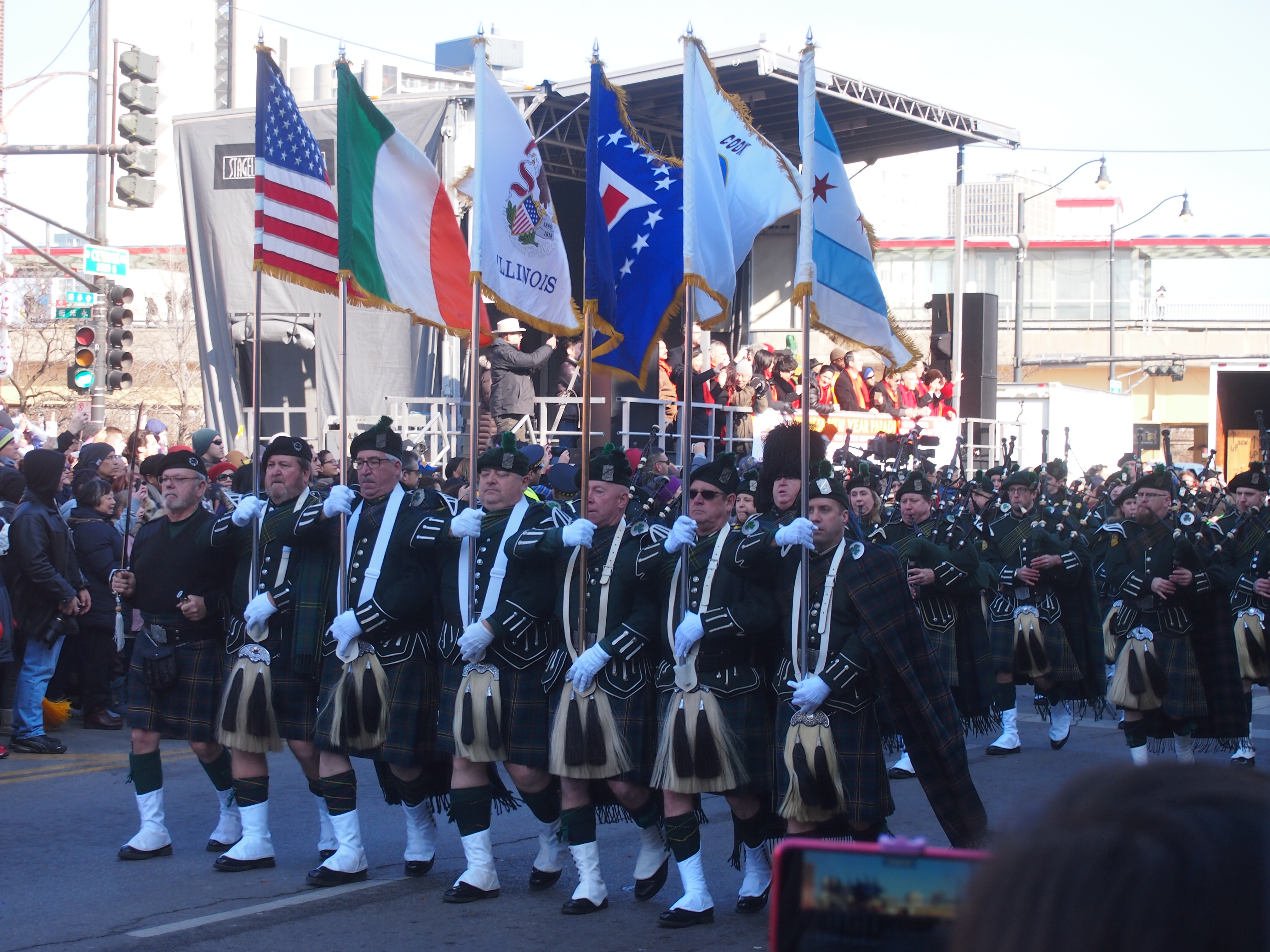 Much of the procession included ordinary parade stuff, which a distinct Chinese-American aspect. I suspect Shannon Rovers, for their part, seldom miss an opportunity to be in a Chicago parade. I've seen them before, but not in a parade.
Among other groups that wandered by the viewing stand, and then our position to the west of it, were the Chicago Police — not the cops doing crowd control — and Fire departments, the American Legion, the FBI Chicago Division (?), the PRC Consulate General, Hyatt, the Taipei Economic and Cultural Office, the Taiwanese Benevolent Association, the Taiwanese American Chamber of Commerce, Duen Feng Midwest High School Association, the Chinese Entrepreneur Organization, Chiu Quon Bakery, the Chinese-American Service League, and the Indianapolis Chinese Community Center, who brought their own dragons on sticks.

Politicos were on hand, mostly offering pablum from the viewing stand. Schools were well represented, including some by their bands.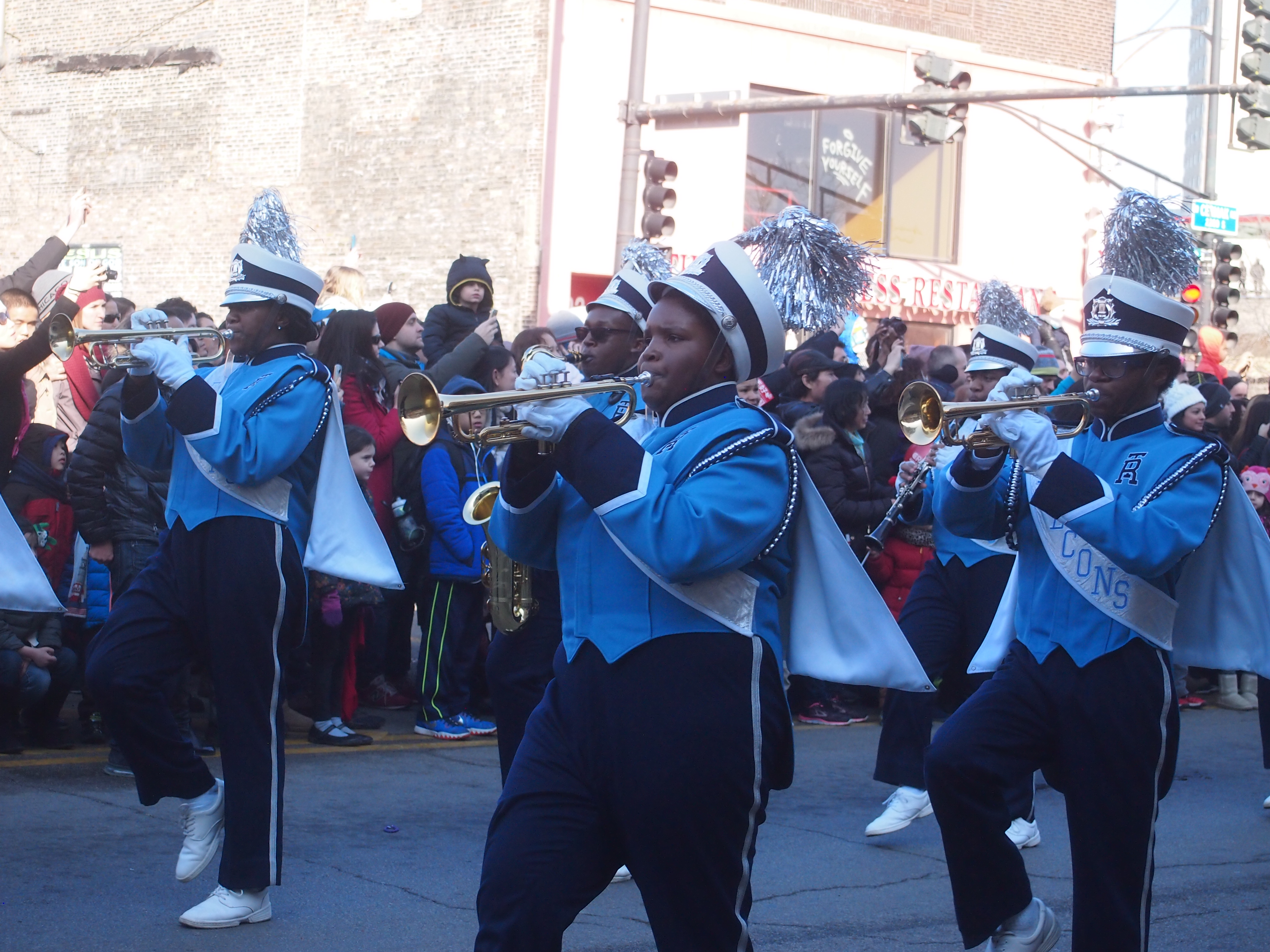 Then there was this fellow.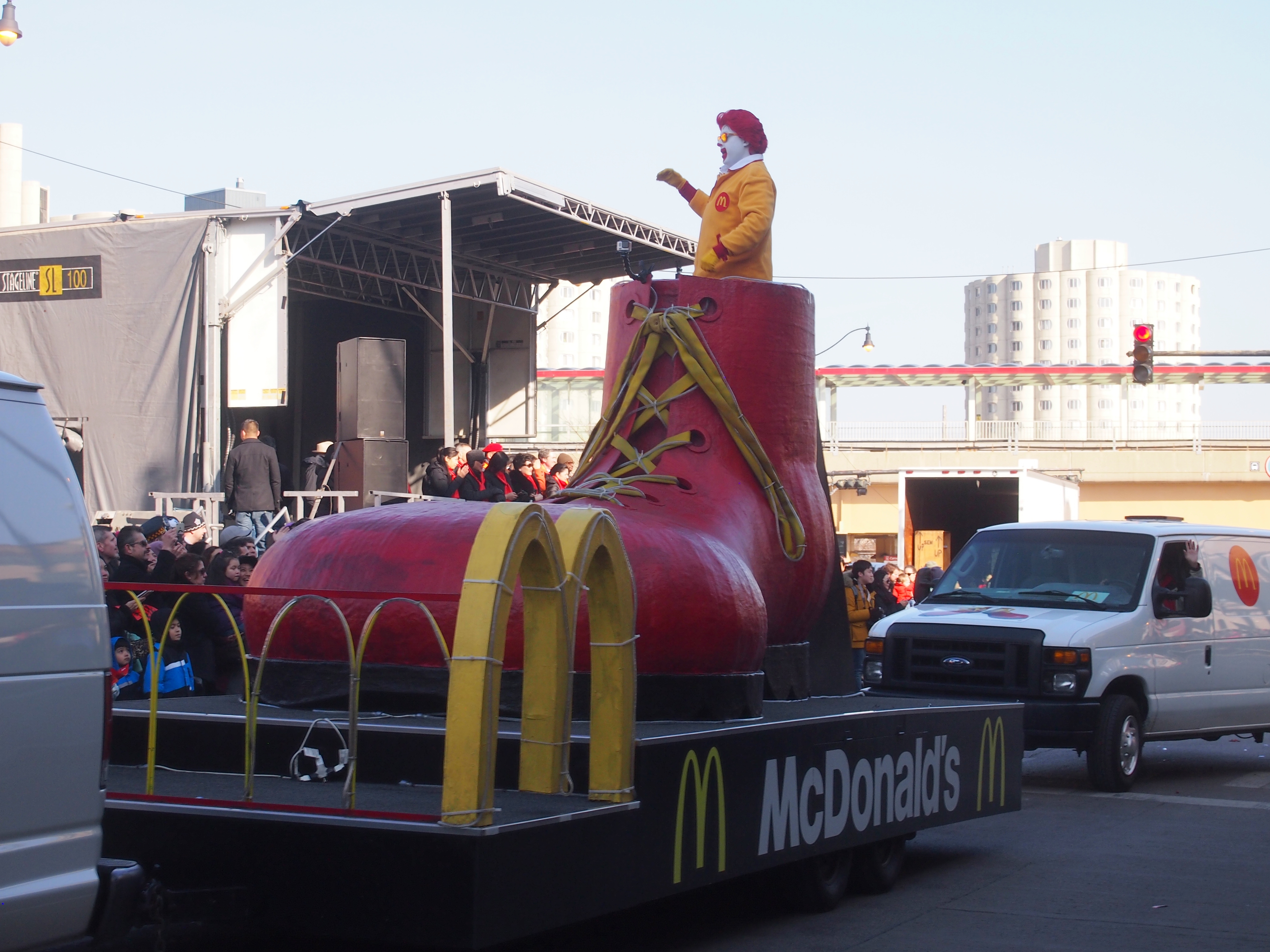 Wonder how many parades a year that shoe is in.