Yuriko and Lilly wanted to go to the Aurora Outlet Mall last Friday, and they asked me to drive. It's a fair number of miles via expressway, but rather than see that as a chore, I think of it as an opportunity to visit somewhere in the far western suburbs, where I don't go all that often, after I drop them off at the mall (such as the Fox River as it passes through Aurora, or the Fermilab grounds).
My destination of choice this time was Grand Army of the Republic Hall in Aurora, but I found that the building is only open on Saturday afternoons, and the first Friday of the month in the summer. So an alternate was Naperville. A little far to the east of Aurora, but always a worthwhile place to visit.
First stop: the 40-acre Naperville Cemetery, a burial ground since 1842, and still active. It's between Naperville Central High School (you can see the stadium) and the main campus of Edward Hospital, and also not far from the open air Naper Settlement museum.
According to the cemetery web site, Joe Napier himself, founder of Naperville — and a good friend of Jebediah Springfield, maybe — is buried there. I couldn't find him among the 19th-century stones, but I didn't try very hard.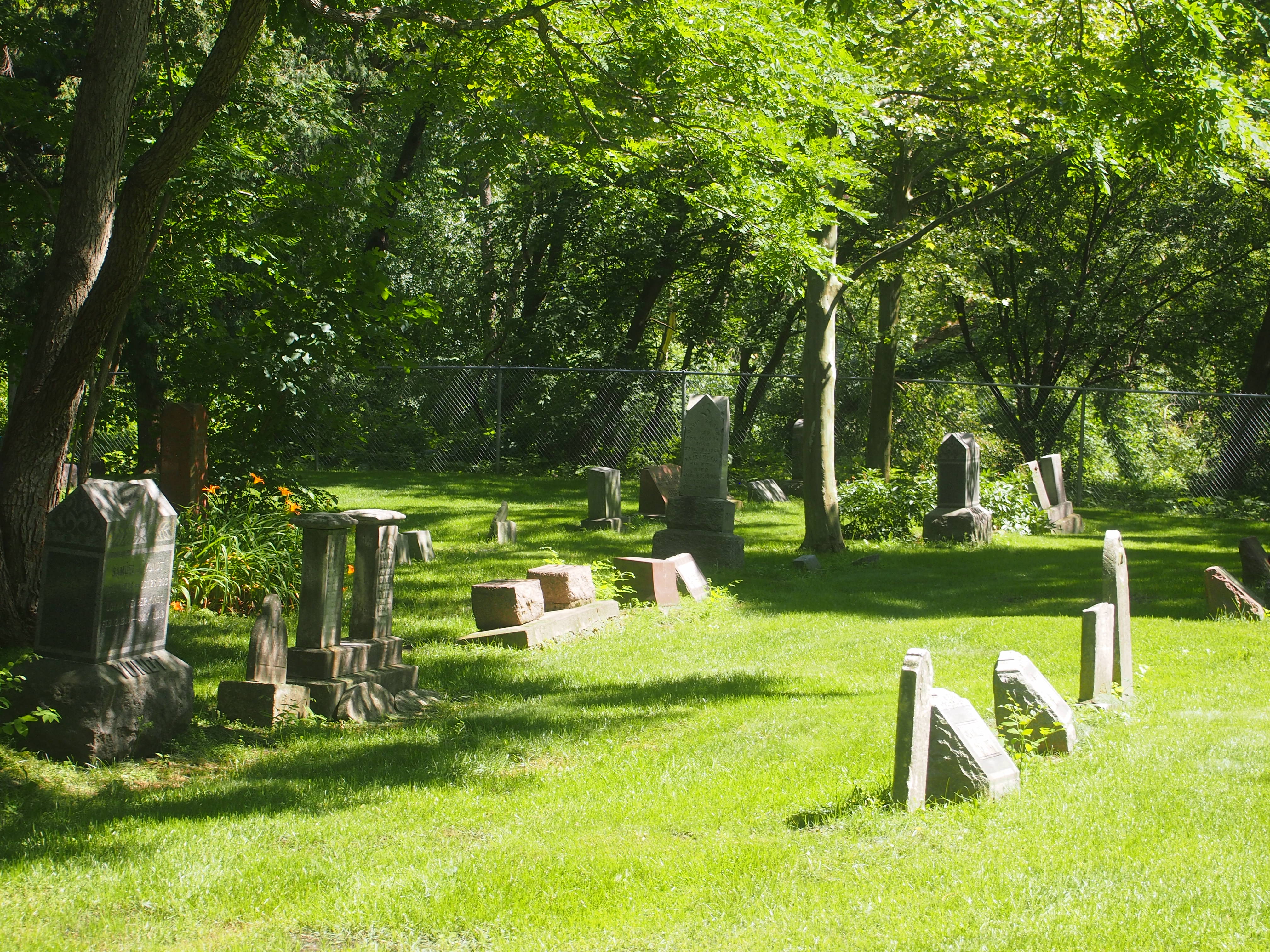 On the whole, it's a pleasant cemetery with some history, upright stones, a bit of funerary art, a fair number of trees, and a veterans memorial plaza.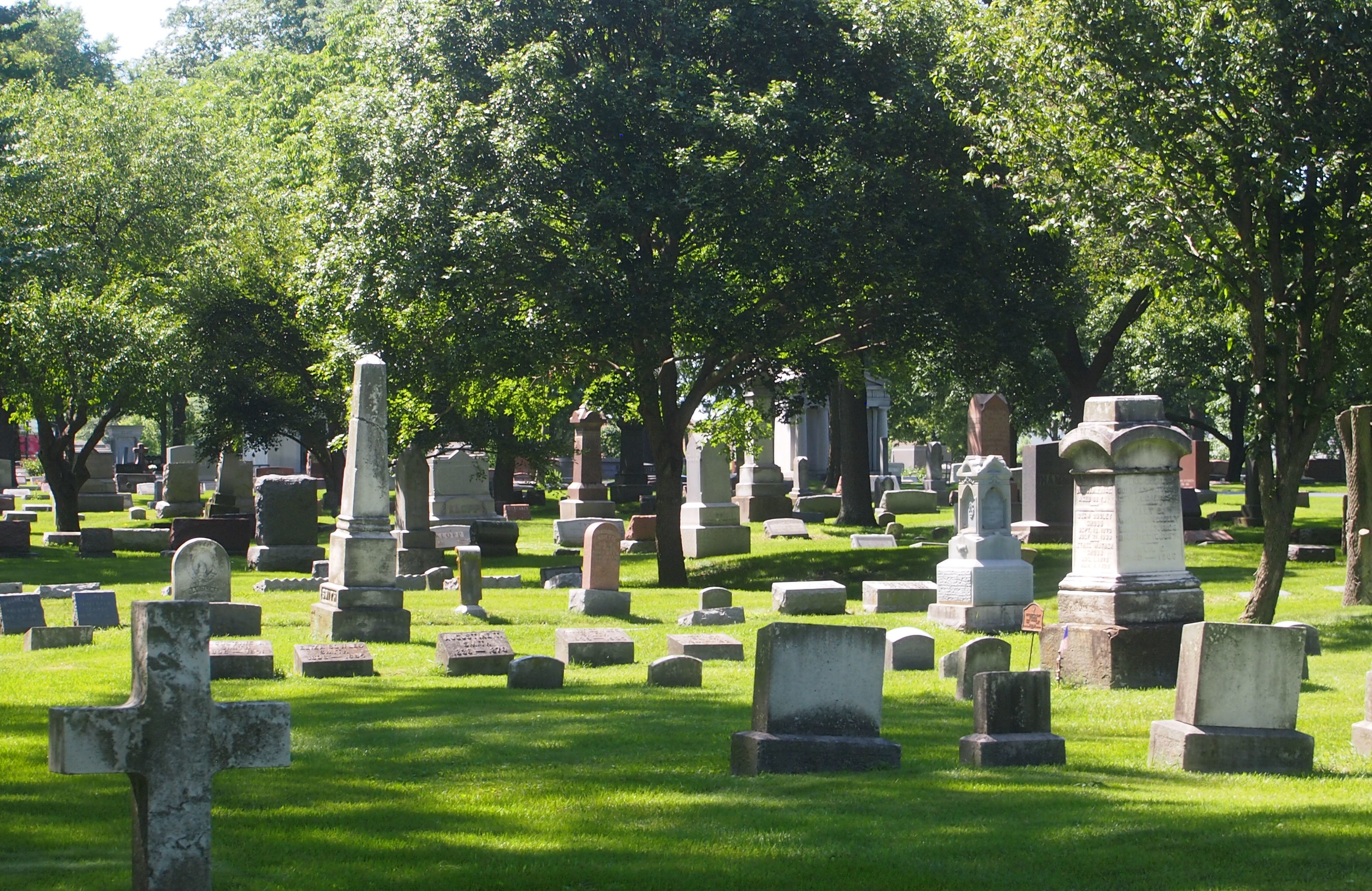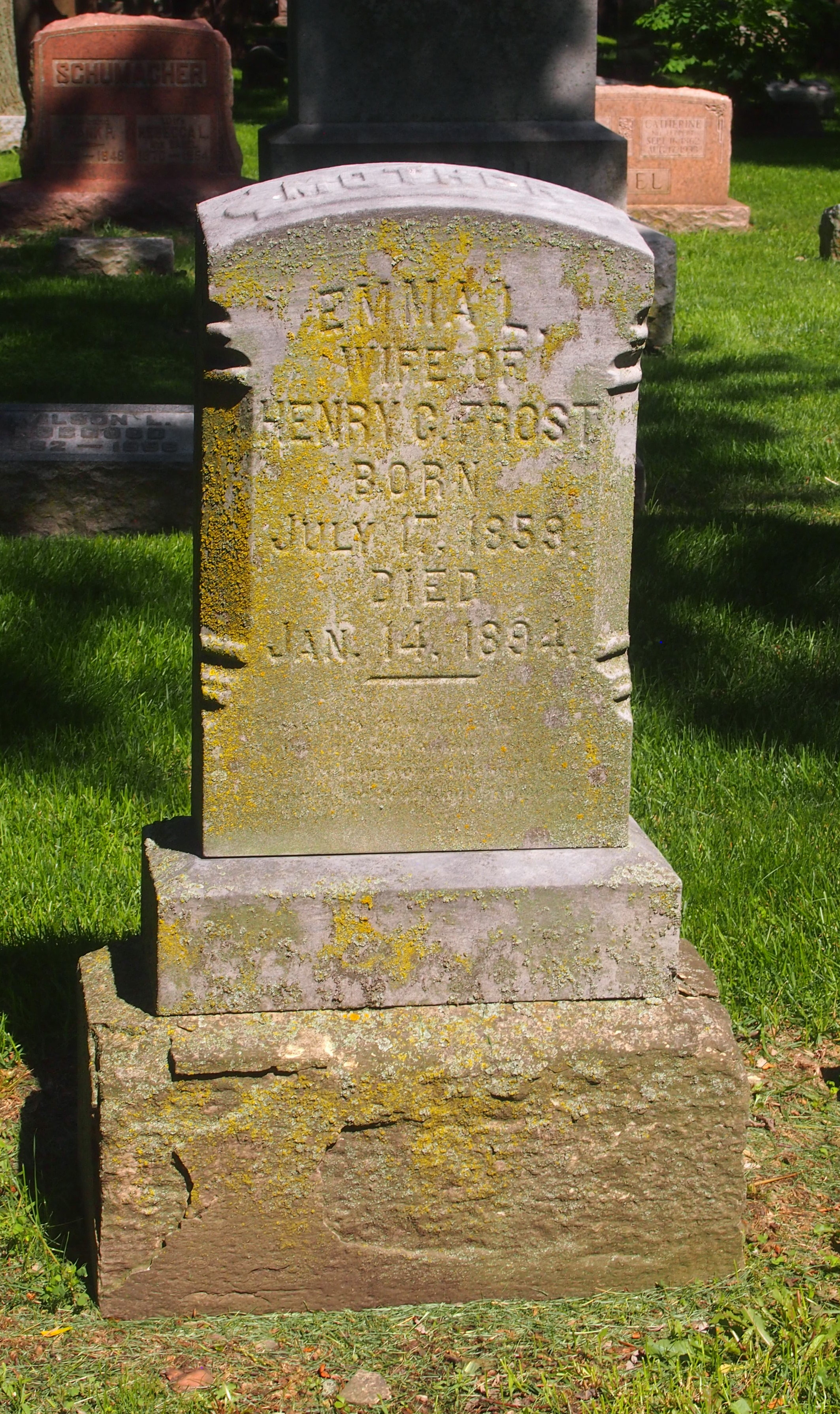 A few blocks away is the Riverwalk Park, part of downtown Naperville. The park is a series of trails and green spaces along the West Branch of the DuPage River, plus some public facilities such as a swimming pool with an artificial beach, all developed in the 1980s. Been a number of years since I'd been there.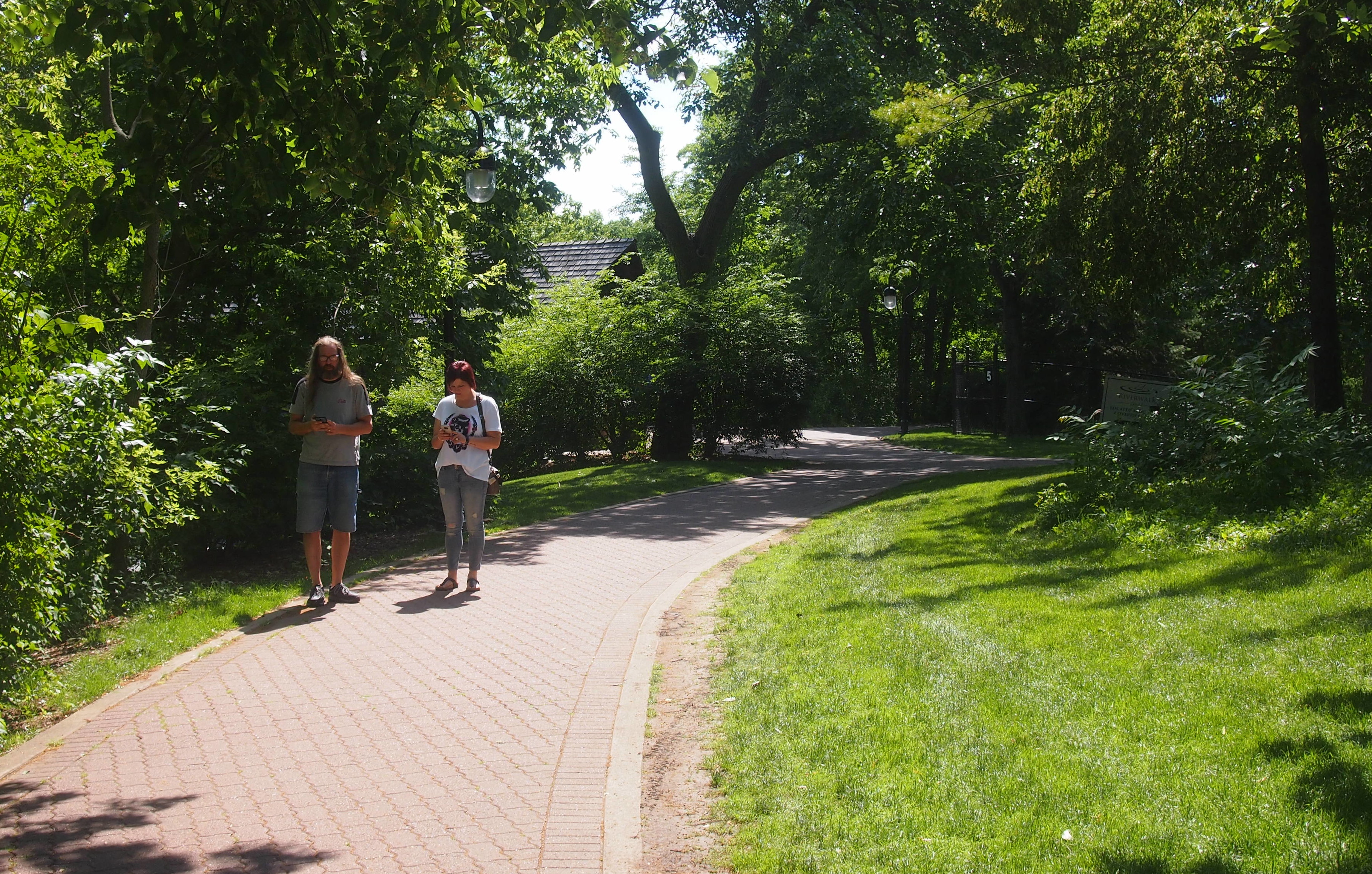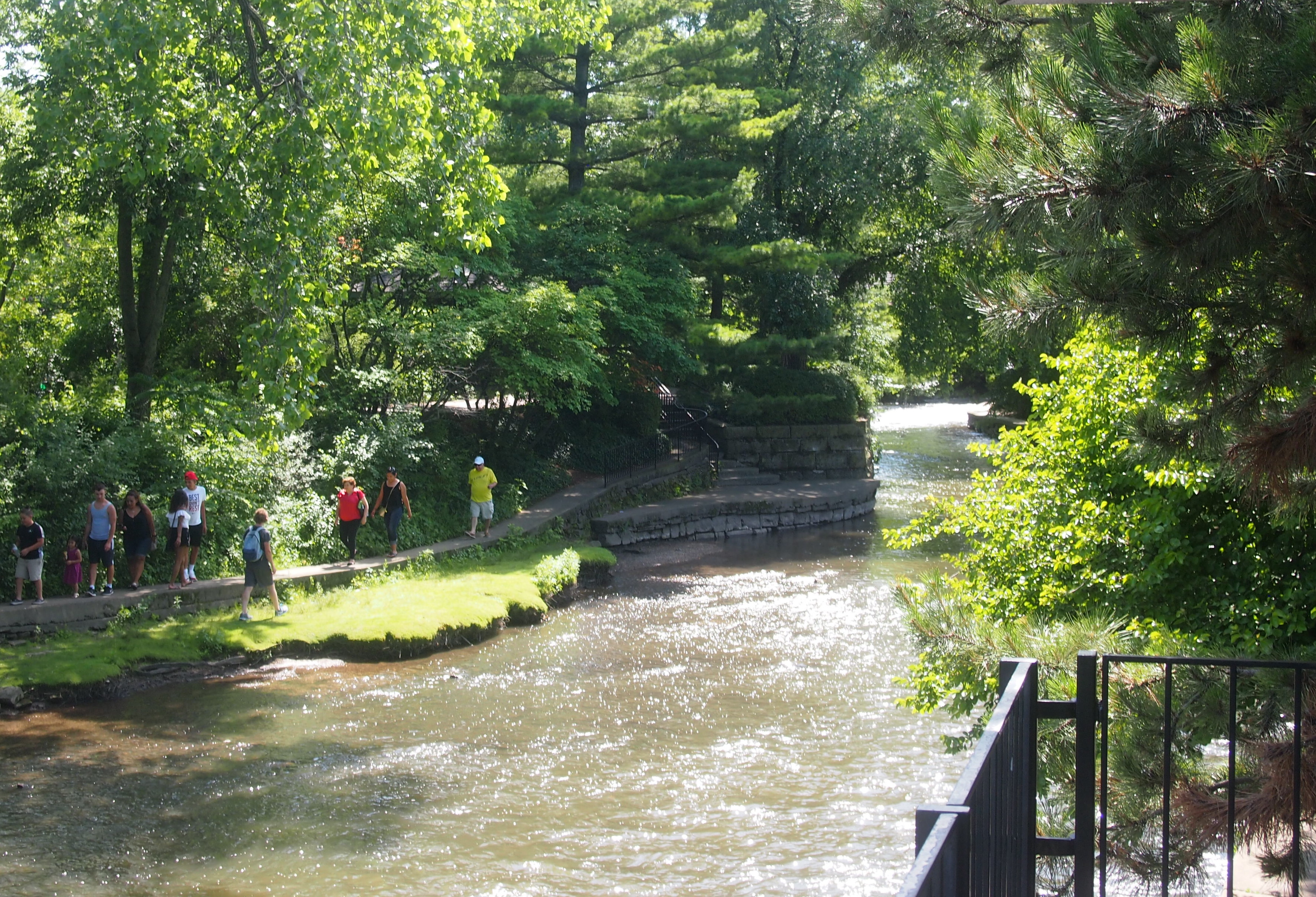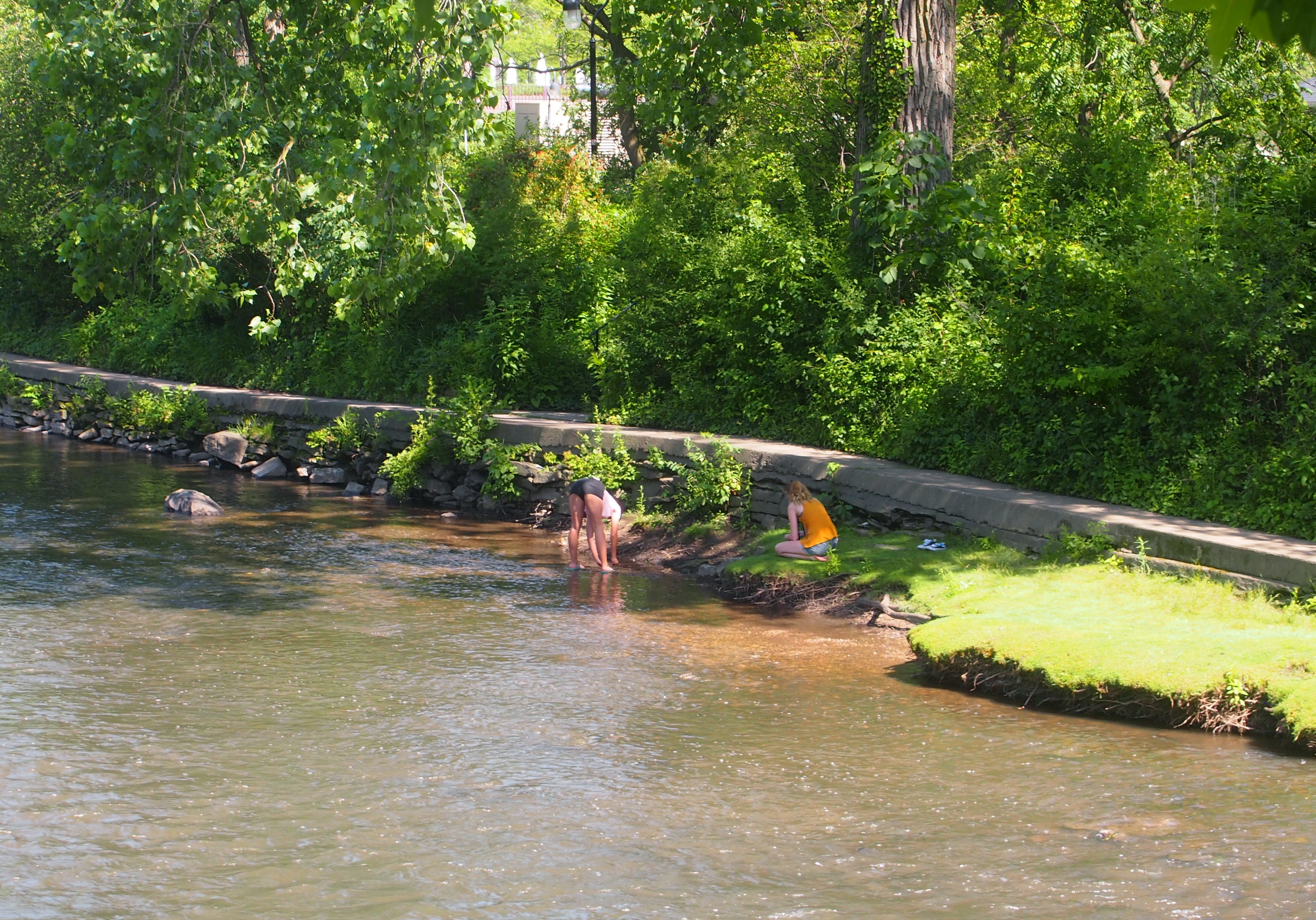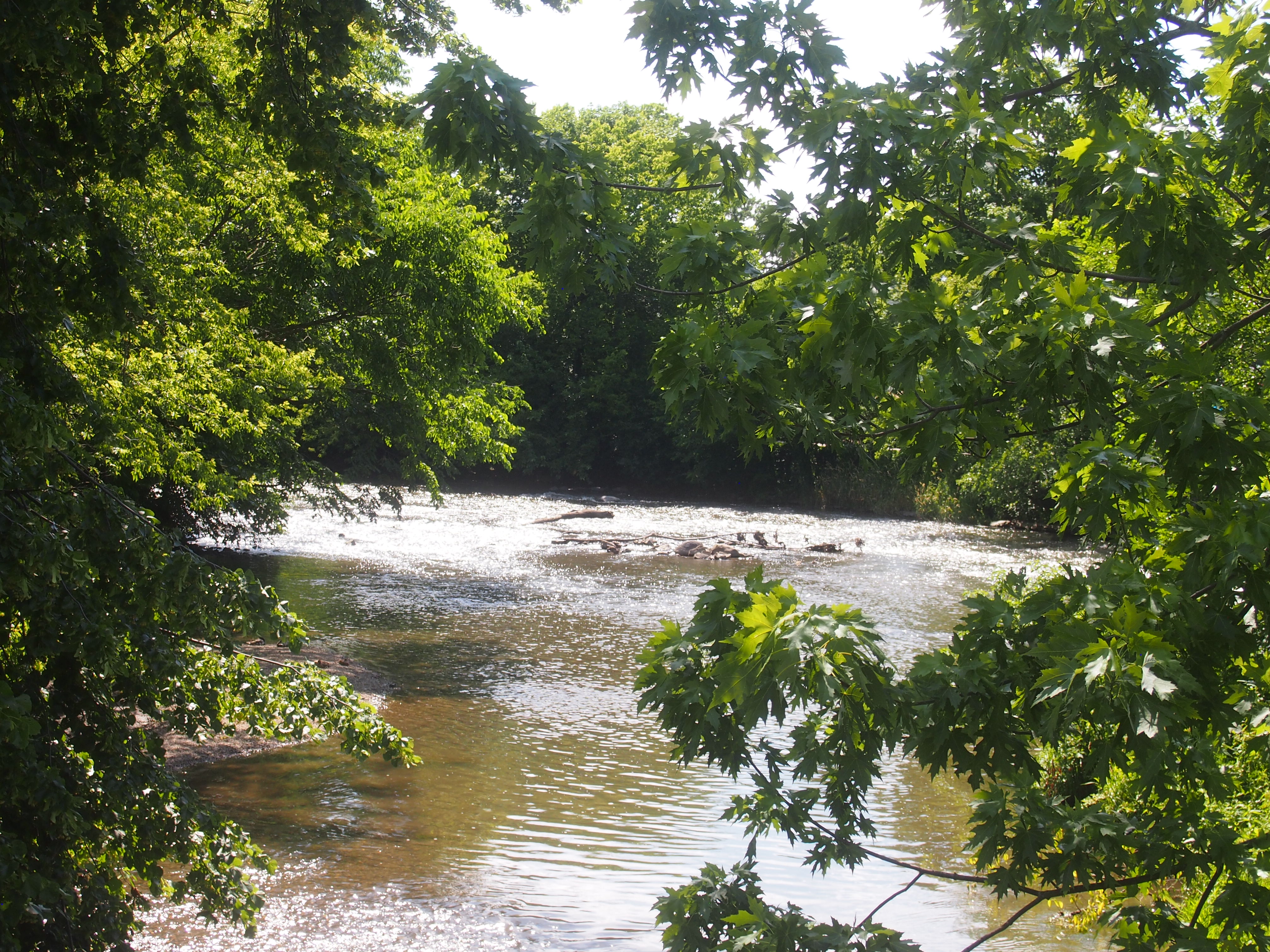 The Aurora Outlet Mall's a nice outdoor shopping center, but for me a walk along a river on a Friday in June beats it hands down.