On Saturday afternoon, I got a good look at the New York Street Memorial Bridge in Aurora, Illinois, which spans the Fox River.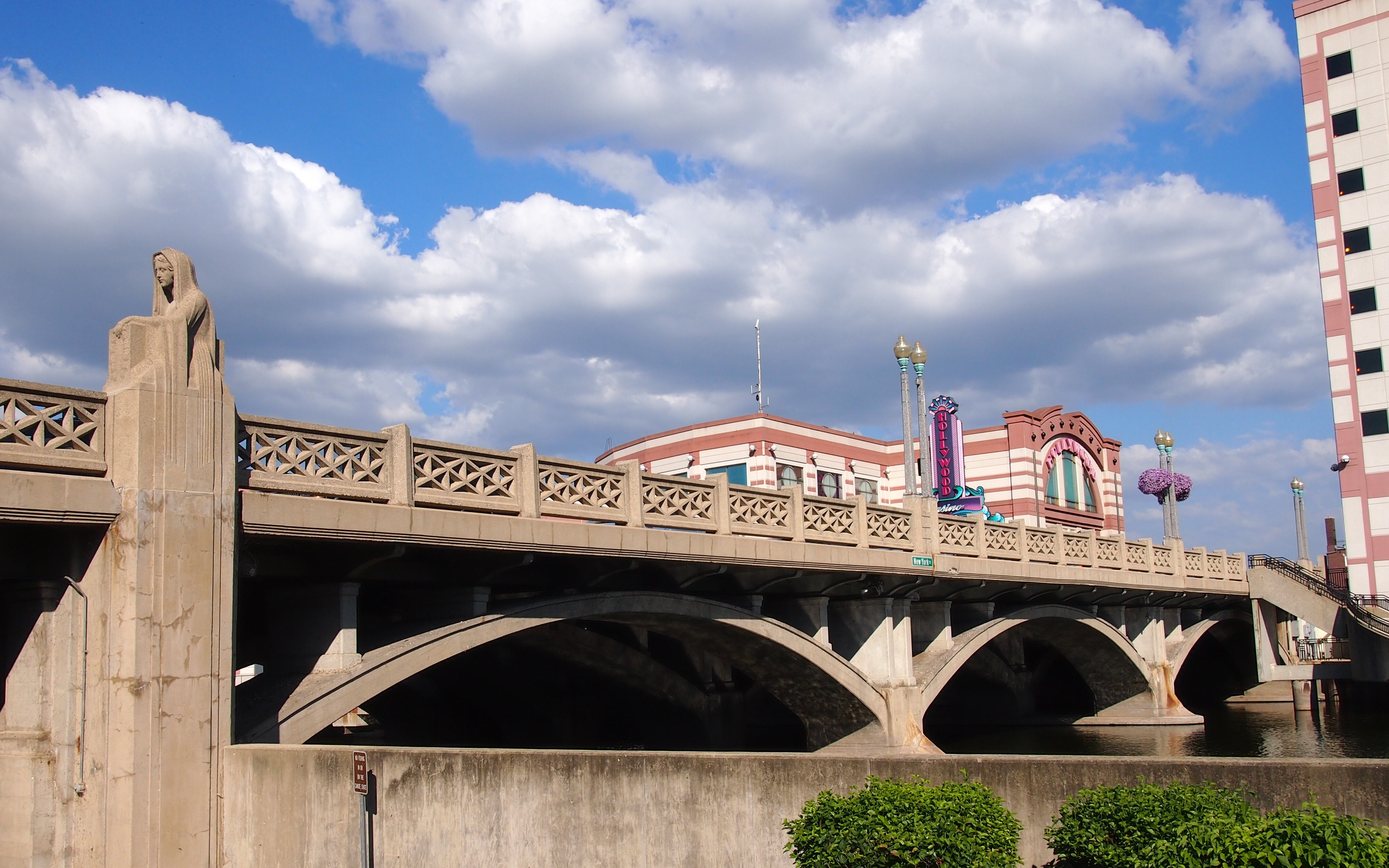 My vantage for this image was from the Fox River Trail, next to the river. From there the bridge connects the west bank of the river to a large island — large enough, in fact, that a good bit of downtown Aurora is built on it — and then another section of the bridge (not pictured) connects the island with the east bank of the river. The building in the background is the Hollywood Aurora Casino, with is located on the northern tip of the island — Stolp Island, to use its euphonious name.
HistoricBridges.org tells me that "the New York Street Memorial Bridge was designed as a memorial to World War I veterans. The bridge is far more than a typical memorial bridge where a simple memorial plaque is placed on the bridge. Instead, the bridge displays a truly beautiful design where the bridge itself is the memorial. At each end of the bridge, a concrete statue titled 'Memory' rises up above the railings at the westernmost and easternmost pier points."
This is one of the "Memory" statues.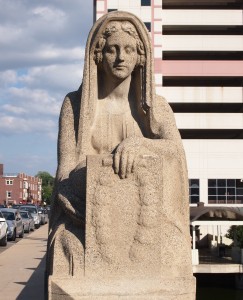 At the base of this statue — and I suppose the other three, though I didn't check — is a plaque. Oddly, its language doesn't explicitly memorialize those who fought in WWI, but considering the date on the plaque, those who built the bridge probably assumed that everyone would know who it was for. The plaque says:
MEMORIAL BRIDGE
Aurora – Illinois
1930-1931
Be this memorial forever dedicated to the defenders of American ideals; as a reverent memory to the departed; as a vivid tribute to the living; and as a patriotic challenge to posterity, that these ideals shall not perish. Anon."
More from HistoricBridges.org: "The bridge was originally proposed and designed by Aurora City Engineer Walter E. Deuchler, but citizens then requested the bridge be a memorial bridge and so Emory Seidel and Karl Miller of Seidel Studios of Chicago… were hired to redesign the proposed bridge as the memorial bridge seen today."
More about the bridge is at the site, including information from the National Register Historic District nomination form.
A closer look at "Memory."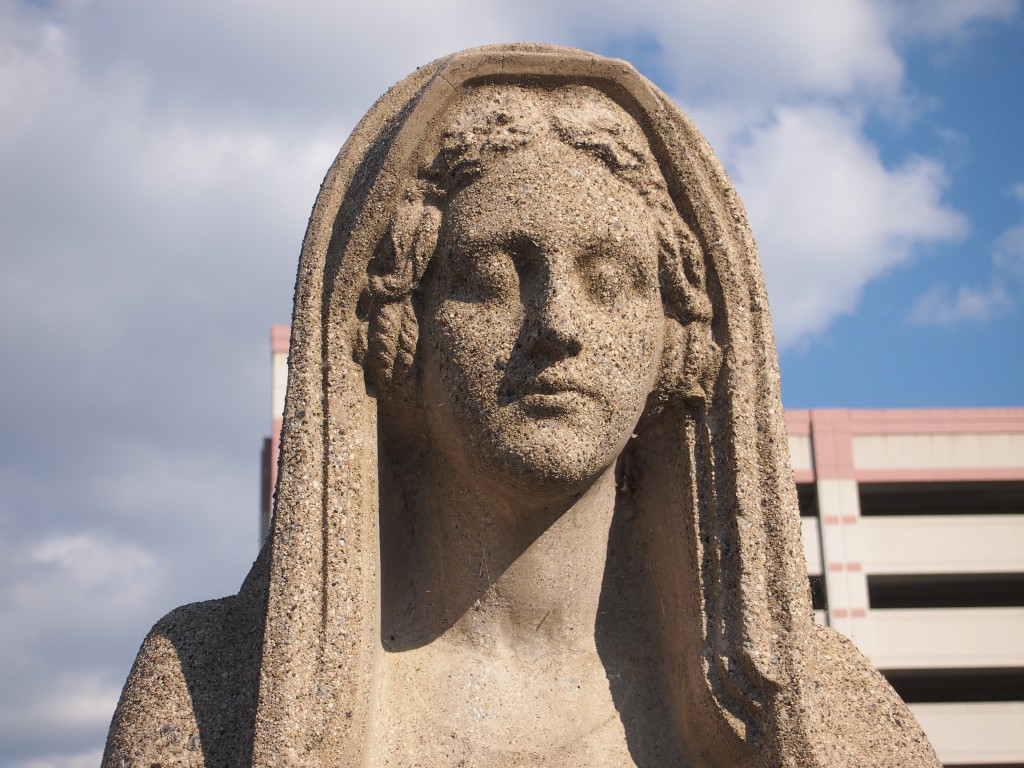 Posterity drives and walks by her every day. Who sees her as anything more than a bridge ornament? A few, perhaps. Could be that "Memory" has mostly been forgotten.