There are two large churches in the Capitol Hill neighborhood of Denver within walking distance of each other. The Cathedral Basilica of the Immaculate Conception, on Colfax Ave., whose French Gothic facade must be impressive,  but which is undergoing restoration work, so I didn't see much of it.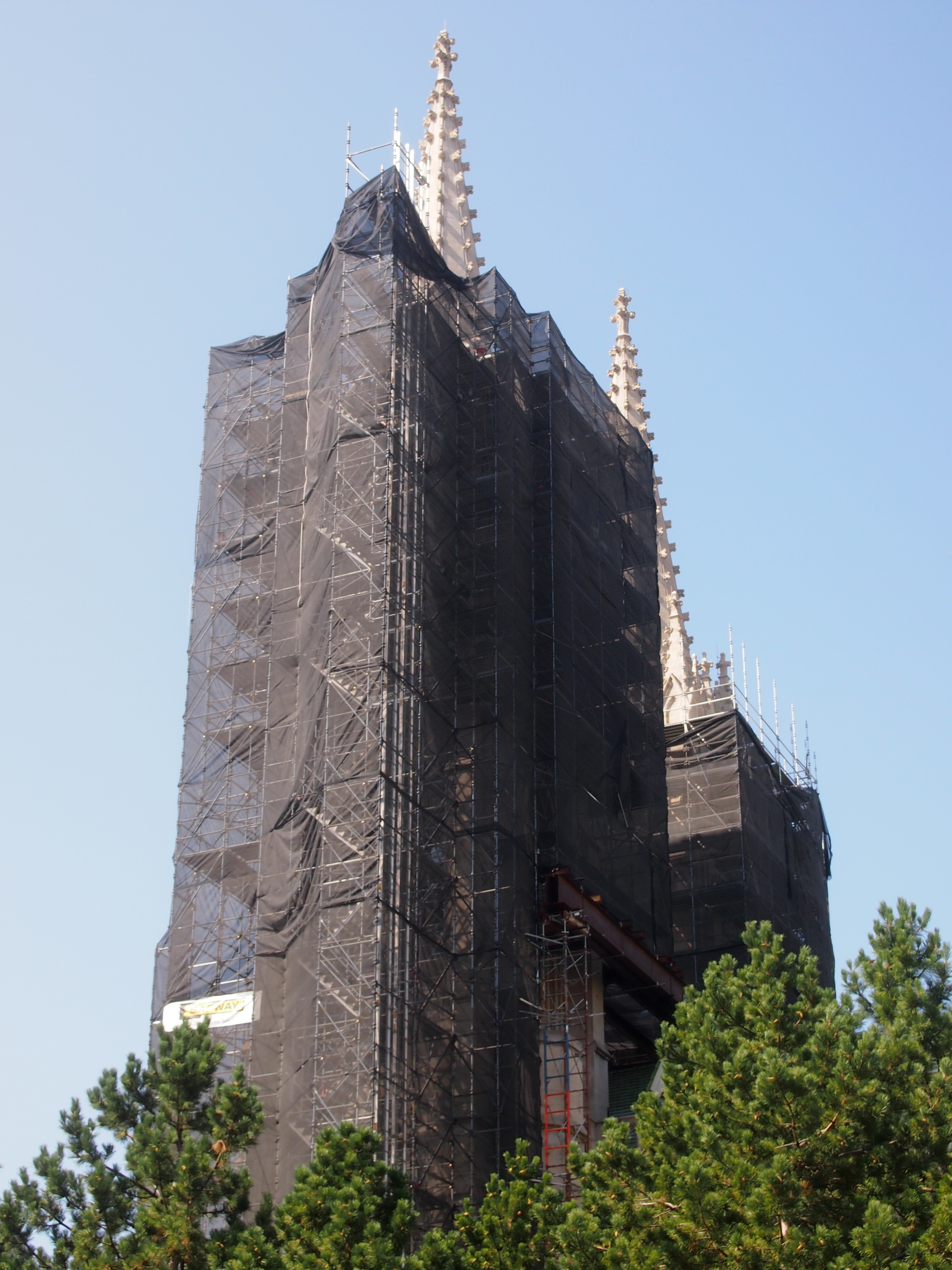 Immaculate Conception is the the cathedral of the Catholic Archdiocese of Denver, built in the early 20th century. Its design, by one Leon Coquard of Detroit, was reportedly influenced by the Saint Nicholas Collegiate church of Munster in Moselle. Bishop Nicholas Chrysostom Matz, who had the basilica built, was from there.
The altar, statuary, and bishop's chair are all made of Carrara marble, while other elements feature stone from Marble, Colo. A wedding party had the run of the basilica while I was there, getting ready for the ceremony, I think.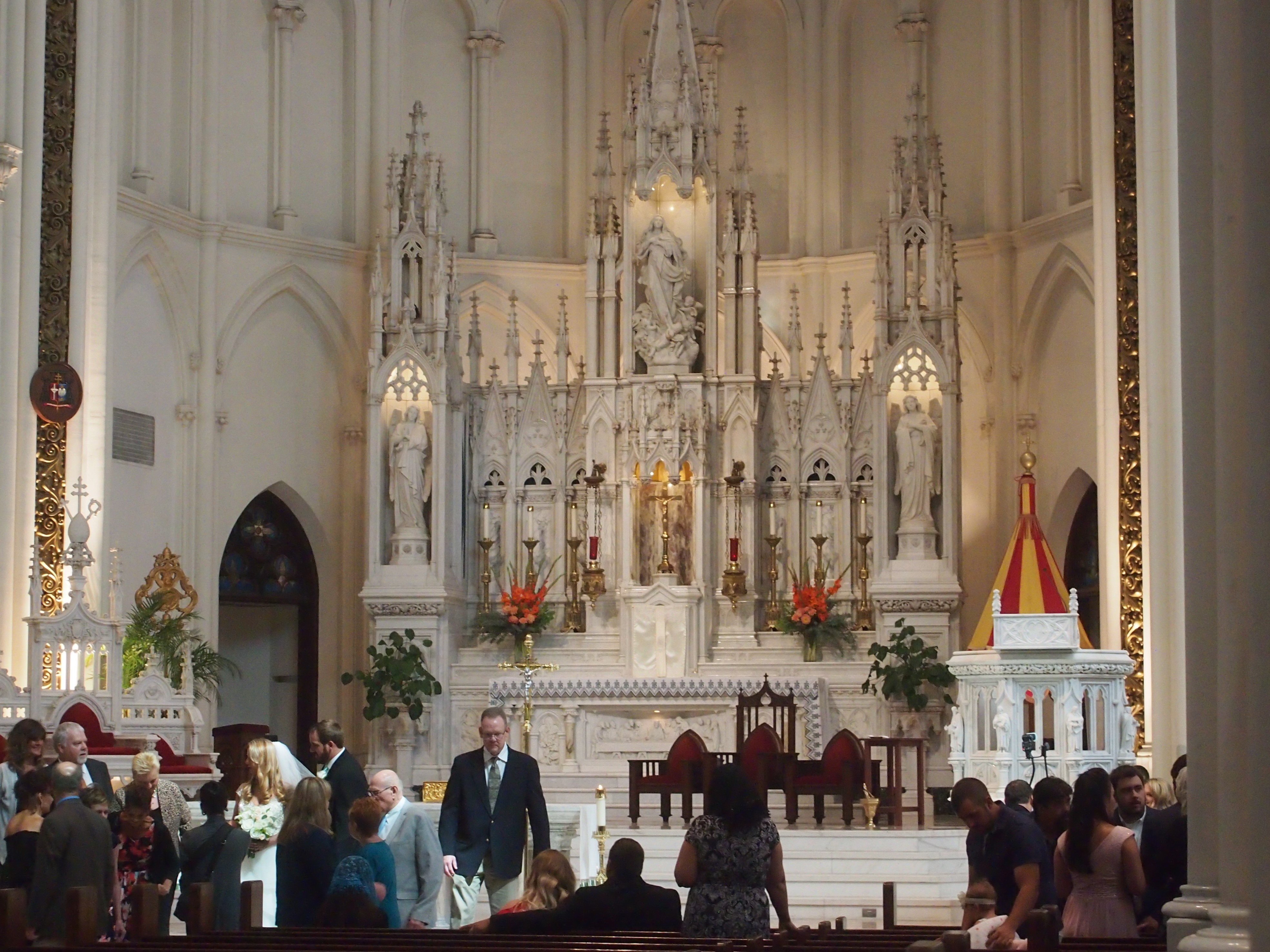 According to the basilica's web site, its stained glass windows — all 75 of them — were crafted by F.X. Zettler Co. in Munich at the Royal Bavarian Art Institute, who did a lot of windows for American churches. "The firm and its secret for stained glass were destroyed during World War II," the site also says, so presumably there won't be any more made for anywhere else.
A few blocks away, deeper in the Capitol Hill neighborhood — where parking is tough — is Saint John's Cathedral. Or in full, the Cathedral of St. John in the Wilderness, a wonderful name. It's the seat of the bishop of the Episcopal Diocese of Colorado.
It too is Gothic, dating from the early years of the 20th century, as a replacement for an earlier structure that burned down. The front was in shadow, so I captured an image of the church hemmed in by tall trees, from another angle. Wilderness all right.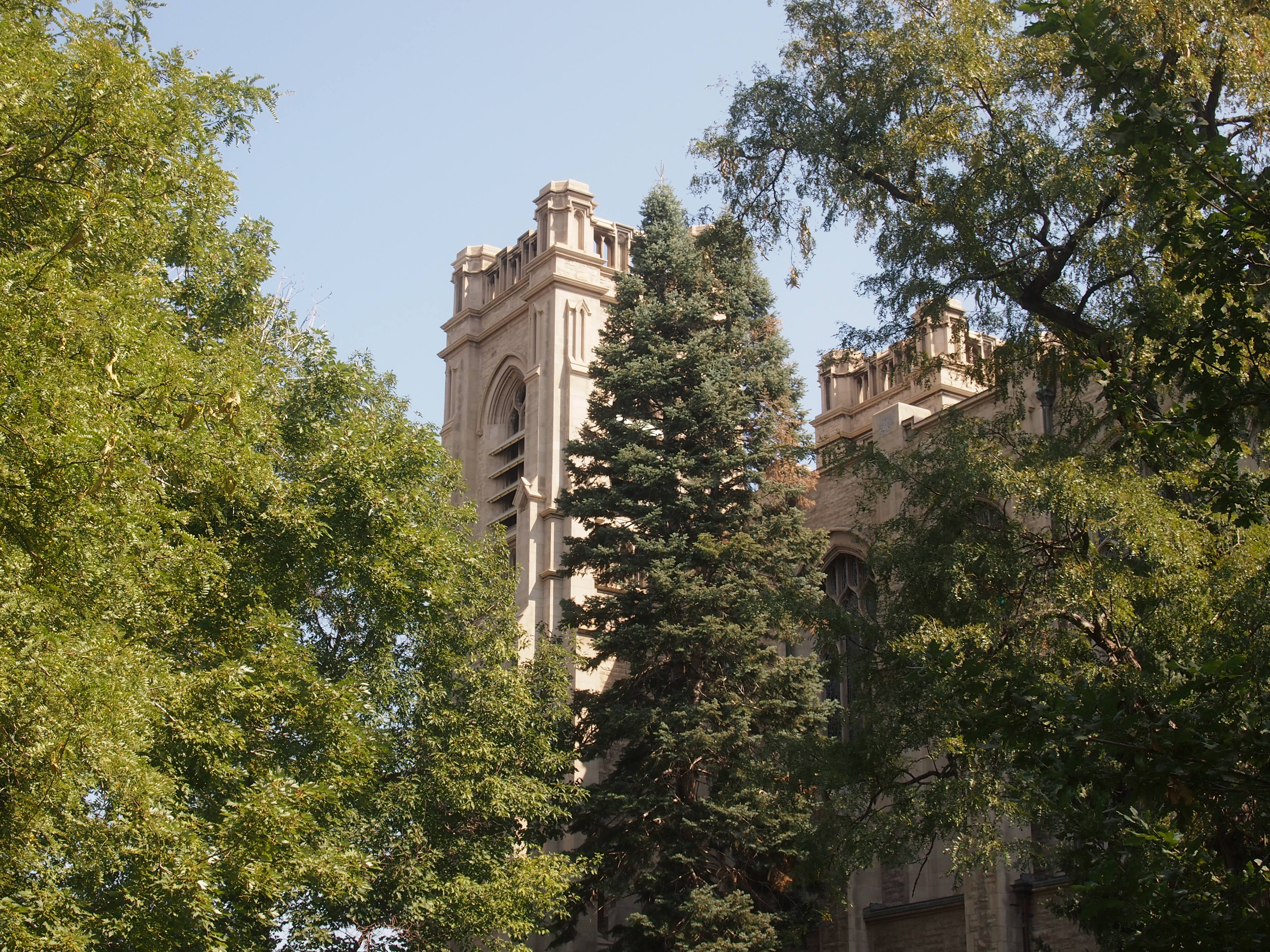 Apparently the structure wasn't quite built as planned, because of cost (what else?). According to the cathedral's web site: "The two transepts, choir and great tower were never built. Only the nave was completed of limestone with a temporary' brick chancel."
Ah, well. It's only been a century and change. Maybe these things will be built in the fullness of time.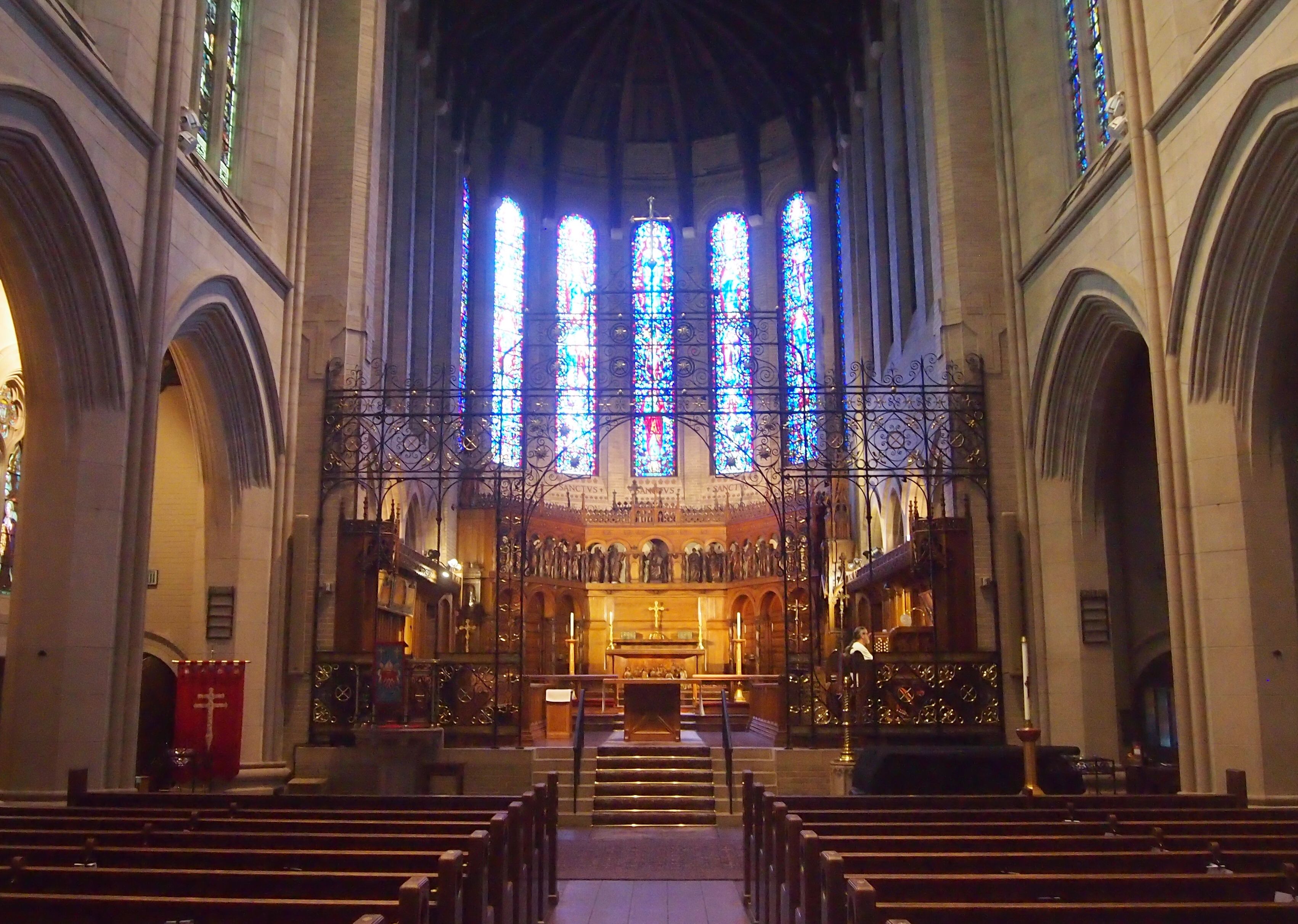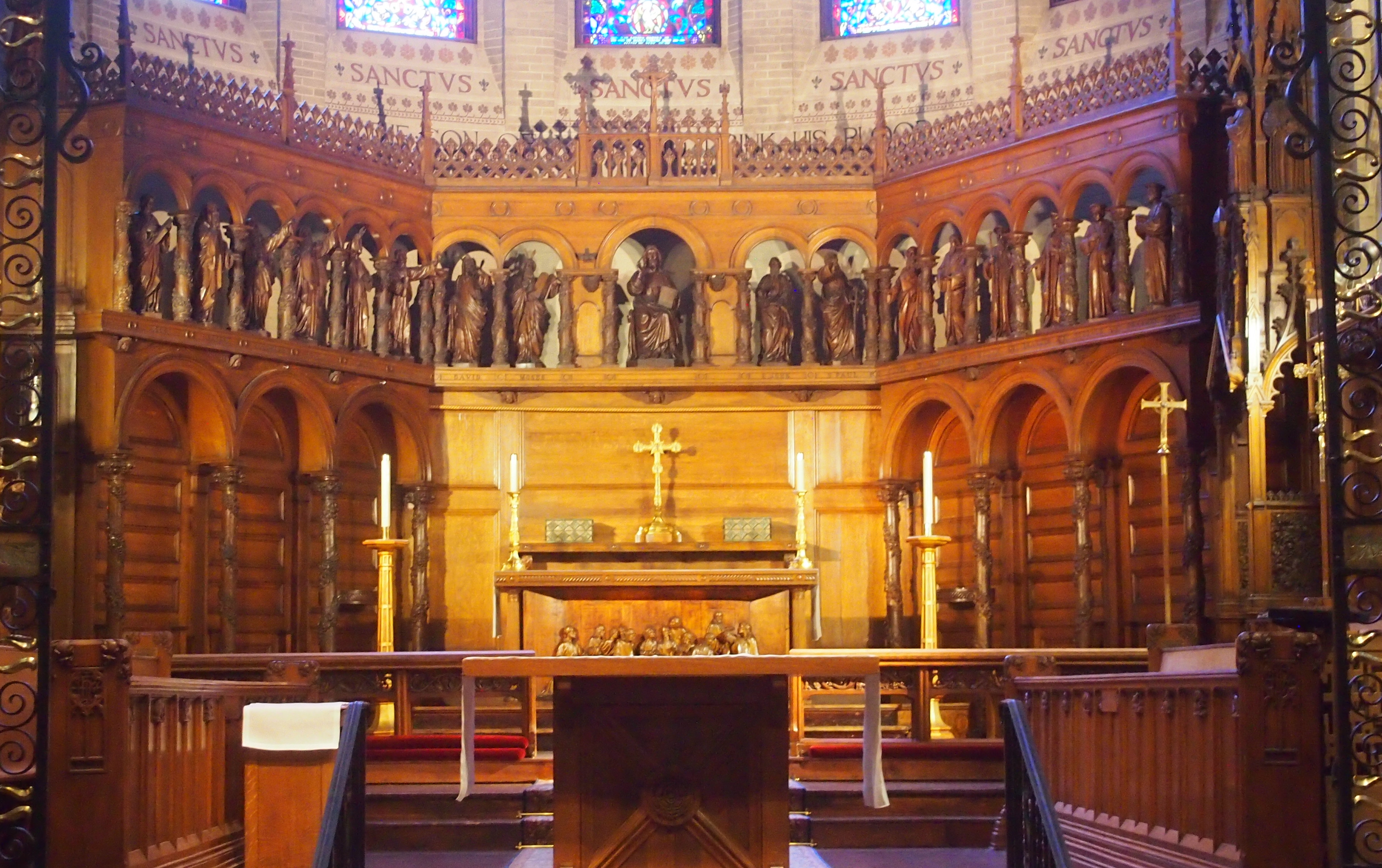 A nice, cool space on a hot day. I sat for a while and listened to an organist practice.
I saw one more church in the neighborhood, something unexpected: the Denver Community Church at 1595 Pearl St.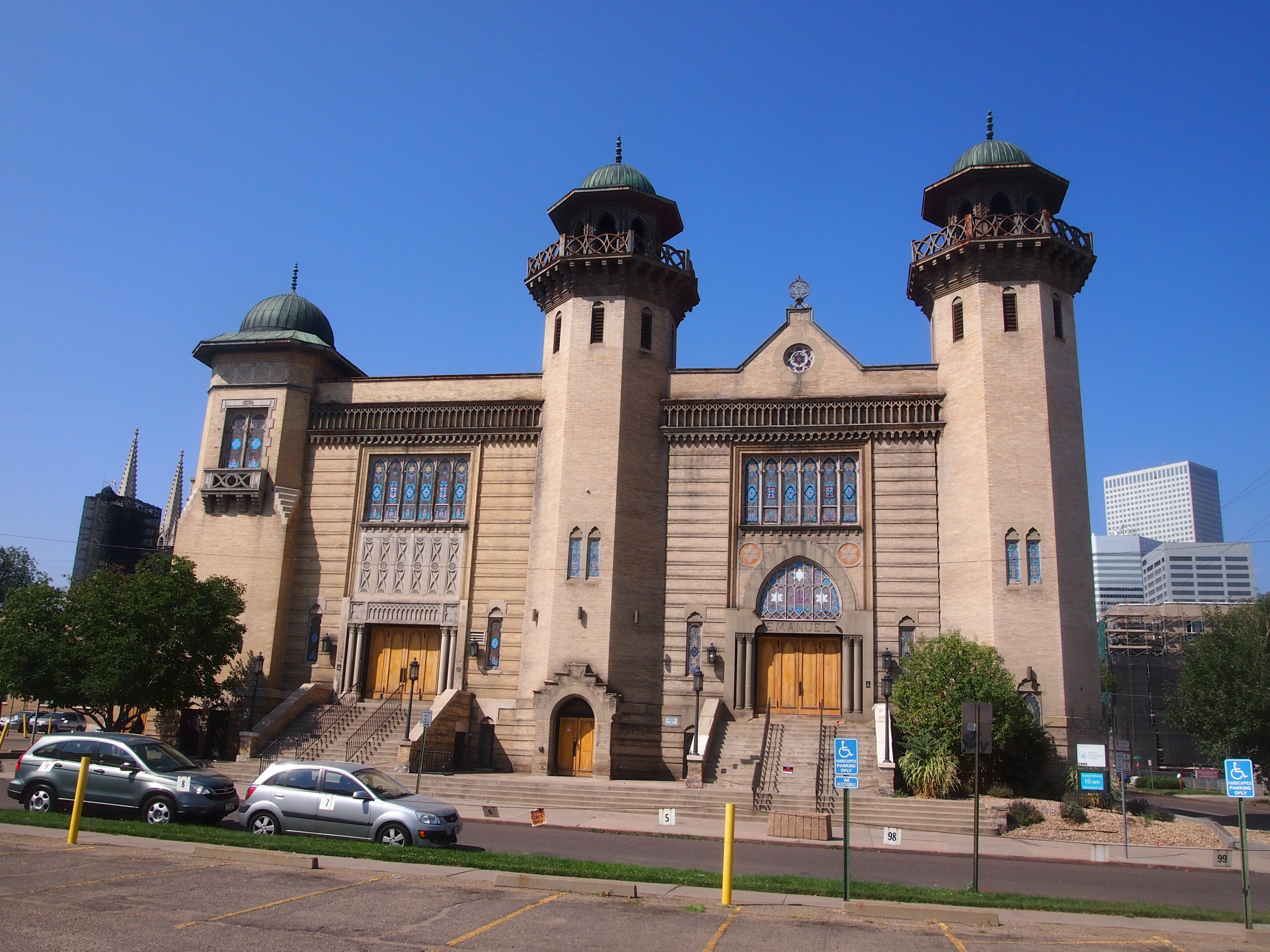 Obviously not originally a Christian church. In fact, the building used to be Temple Emanuel, built in the last years of the 19th century. A Baptist group bought the building in 1957, and a Pentacostal church did in 1977, so it hasn't been a synagogue in a long time.
Denver Community Church, an independent evangelical group, acquired it in 2013. Wish the building had been open. Looks like an interesting space inside.