At St. Paul's Catholic Church at 2234 S. Hoyne in Chicago, Paul is there to greet you.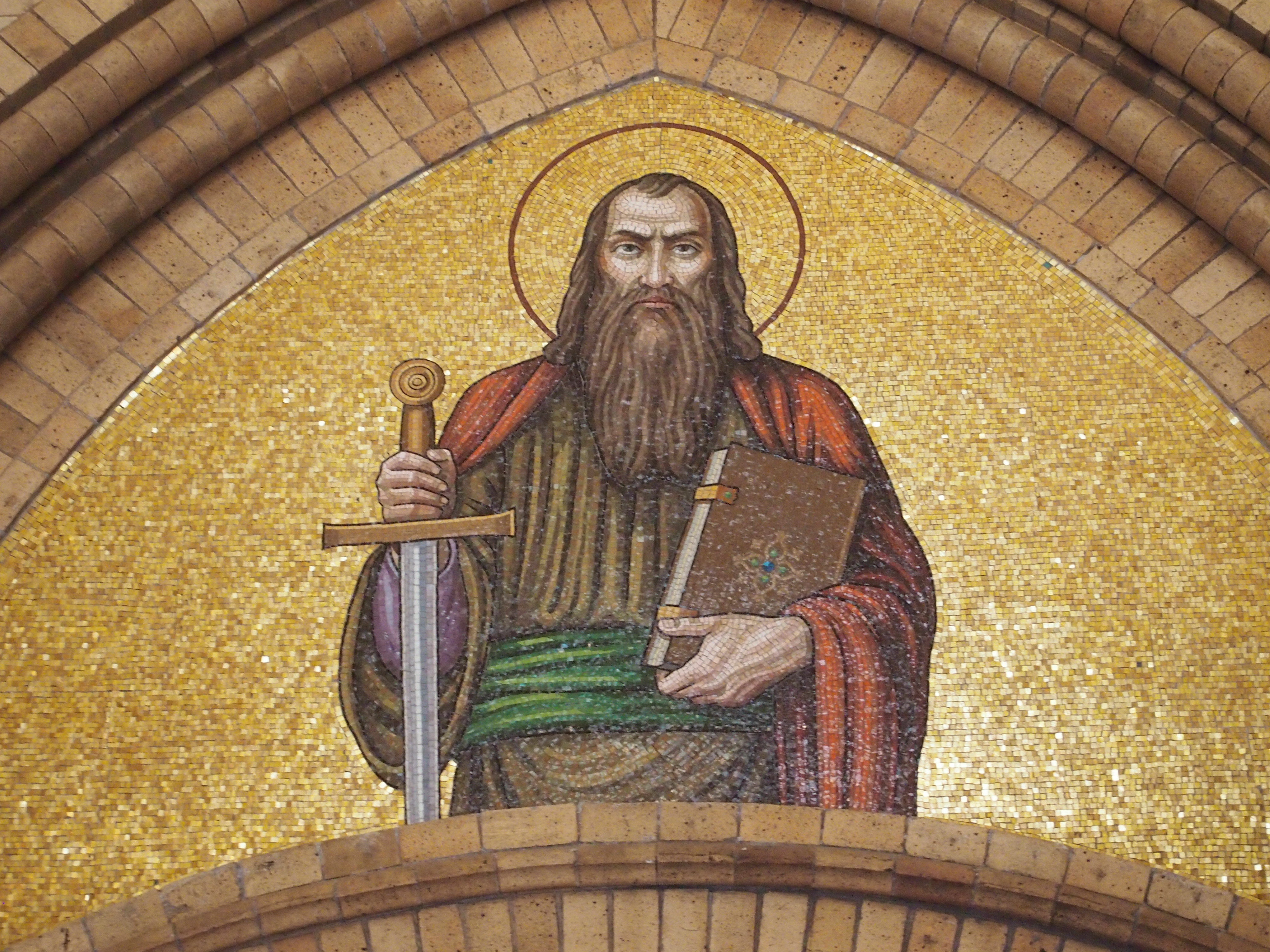 Or at least a mosaic St. Paul does, looking absolutely certain of his mission to the Gentiles. He's above the front entrance, and while the church has many brilliant mosaics – and who doesn't like a brilliant mosaic? – note the bricks around the Paul mosaic. The entire church is an enormous, artful mass of those bricks. As this view from the rear makes clear.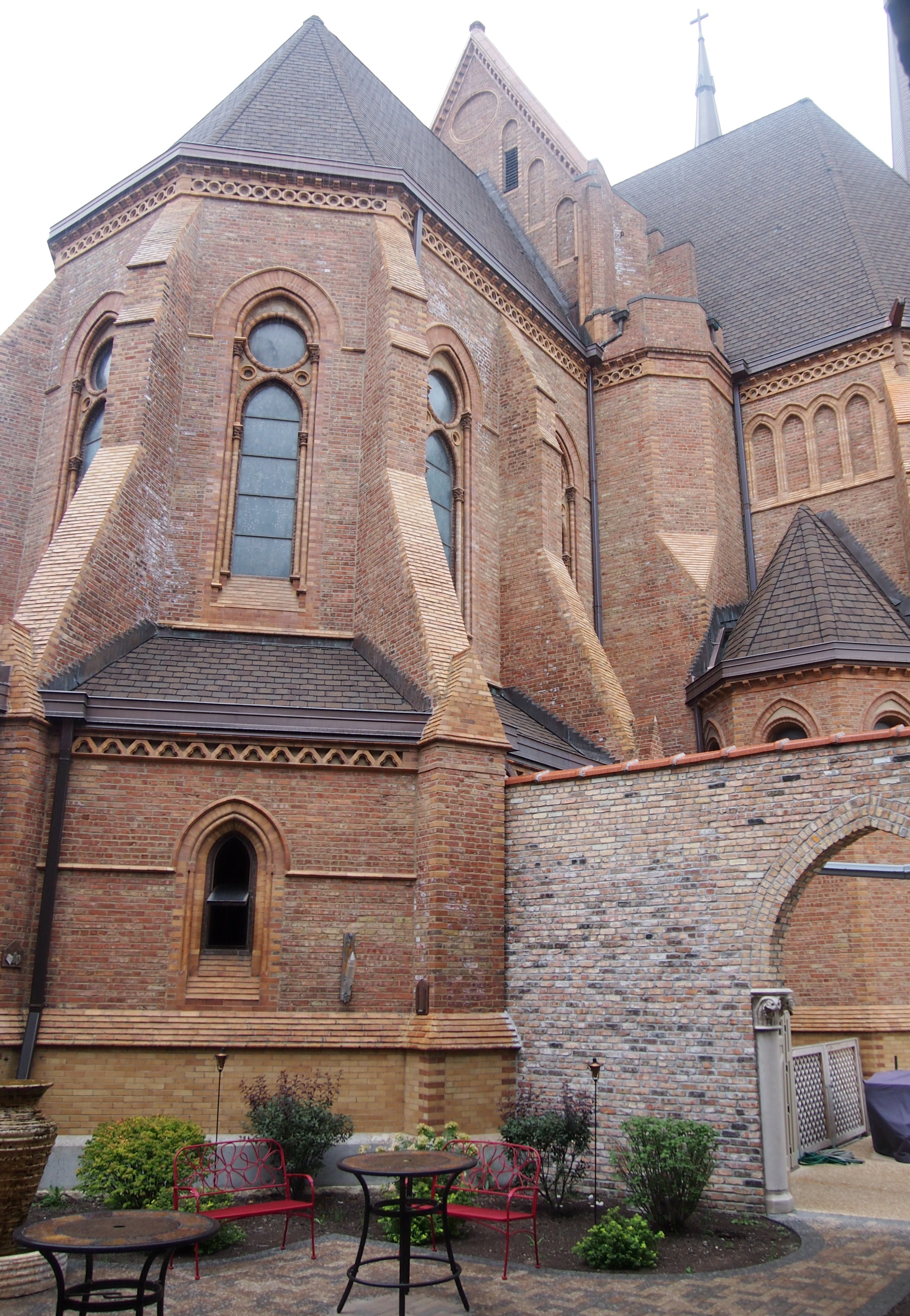 "St. Paul's Church was established by a small German community in 1876, with its cornerstone laid in 1897," the CAF says. "Designed by Henry J. Schlacks, the church was built entirely by its own parishioners — many of whom were professional bricklayers. Singled out in Ripley's Believe It Or Not as 'the church built without nails,' the structure underwent a long-term restoration project completed in 2013. The gothic-style building is visible from all sides of Pilsen due to its exceptionally tall spires and dark brick."
Schlacks, of course, is the fellow who did St. Adalbert (see yesterday). But St. Paul was an astonishingly early work in his career, since he was only 28 at the time. "Schlacks himself took on the role of general contractor and hired men of the parish…" the CAF says. "He wrote, 'We could find no builder in Chicago acquainted with the proposed method of construction, or who could give even an approximate estimate of the cost from my plans….' "
True to the tradition of its building, parishioners did most of the recent renovation, as this article in Crain's Chicago Business (of all places) notes. And a fine job of it they did.
It's all brick, even the white areas on the ceiling, which were plastered over at some point. The mosaics, we were told, were completed in the early 1930s – ordered in pieces from Germany, I believe. Especially striking are Jesus and the Apostles, though they look a little like they're at a board meeting of some kind (the nonprofit Salvation Co).
By the time we got to St. Paul's, we were eating our sack lunches in the bus. The tour took us downstairs for more refreshments. The lower level, now an event and meeting space, was a major part of the recent renovation, and striking in its own way.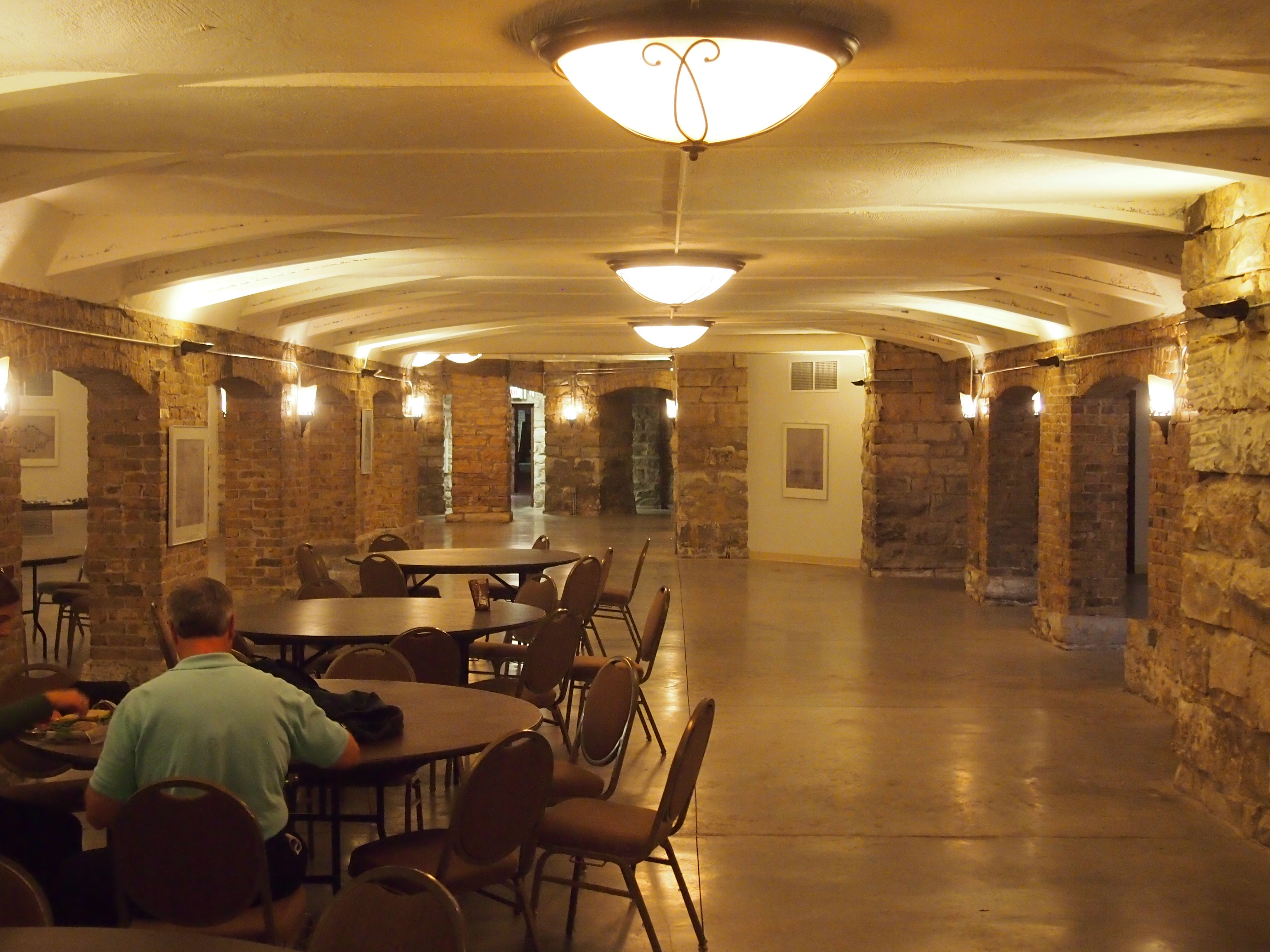 When I saw it, I thought, Rathskeller. Perfect place to hoist a brew and sing drinking songs in bad German. In the case of the tour, however, the only drinks on offer were water, soda and coffee.