On Sunday, Lilly and I drove to Hyde Park, home to the University of Chicago and neighborhood eateries such as Salonica, a Greek diner on E. 57th St. at Blackstone Ave. Yuriko, Ann and I ate there last year during our visit to see the Robie House and other Hyde Park places.
This time, Lilly and I ate there. It was busy at about noon, but the line wasn't out of the door. The patrons were a good mix of students and neighborhood residents. At least, I'm fairly sure that the grayhairs and young families were locals; and the young men and women — every jack one of the men with a beard — were students.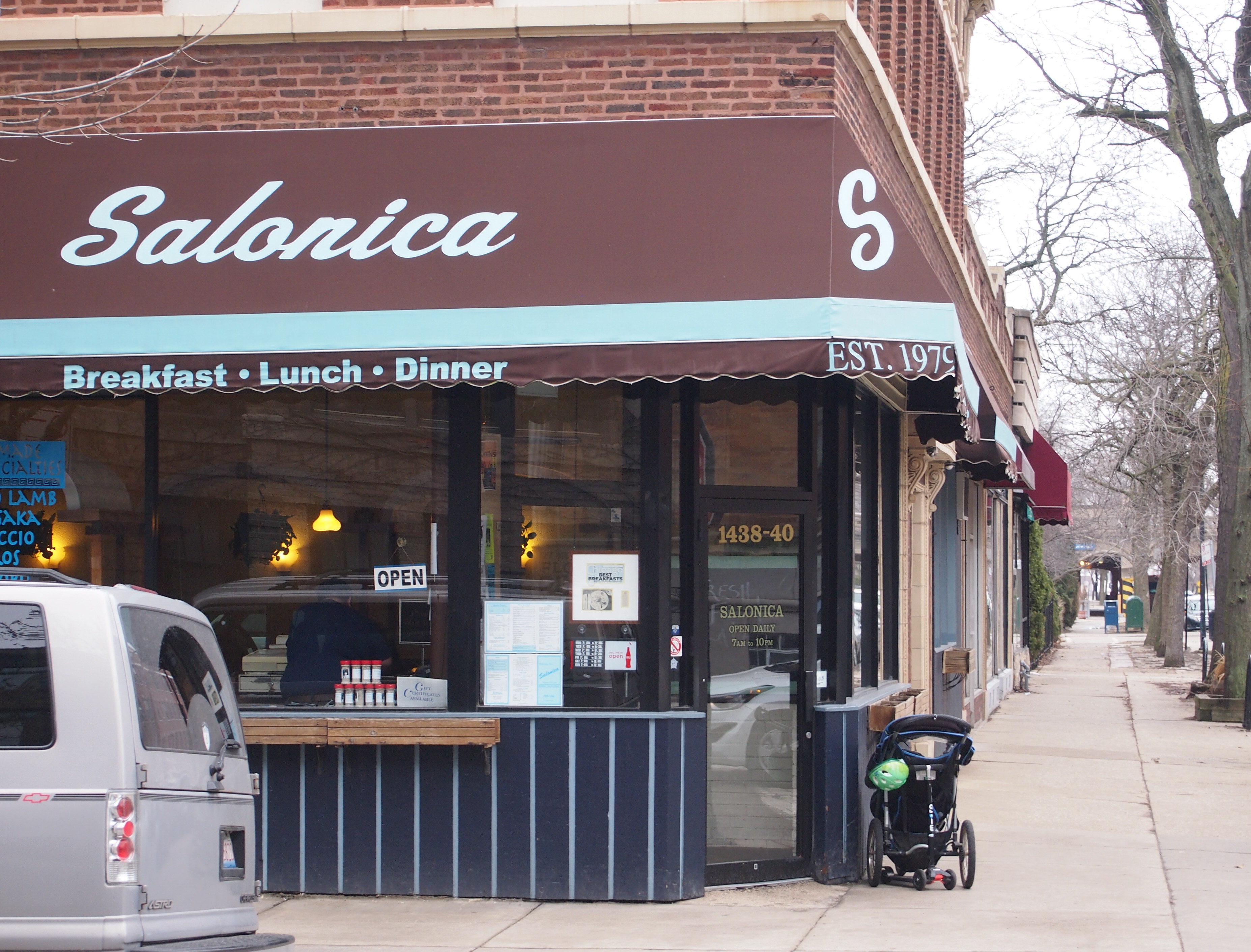 Lilly had an omelet, I had pancakes. It's the kind of place that serves tasty breakfasts all day, besides Greek items and sandwiches. In a place like this, breakfast is the thing for me. If I've already had breakfast that day, I have another. So it was this time.
A block and half west of Salonica are two telephone poles flanking the spot where the alley between Dorchester Ave. and the small Bixler Park meets E. 57th St. Each of the poles is painted with a green image at about eye level. Facelike, green with a yellow outline and blue and orange details. Maybe it's not supposed to be a face. Whatever it is, it's a lively work.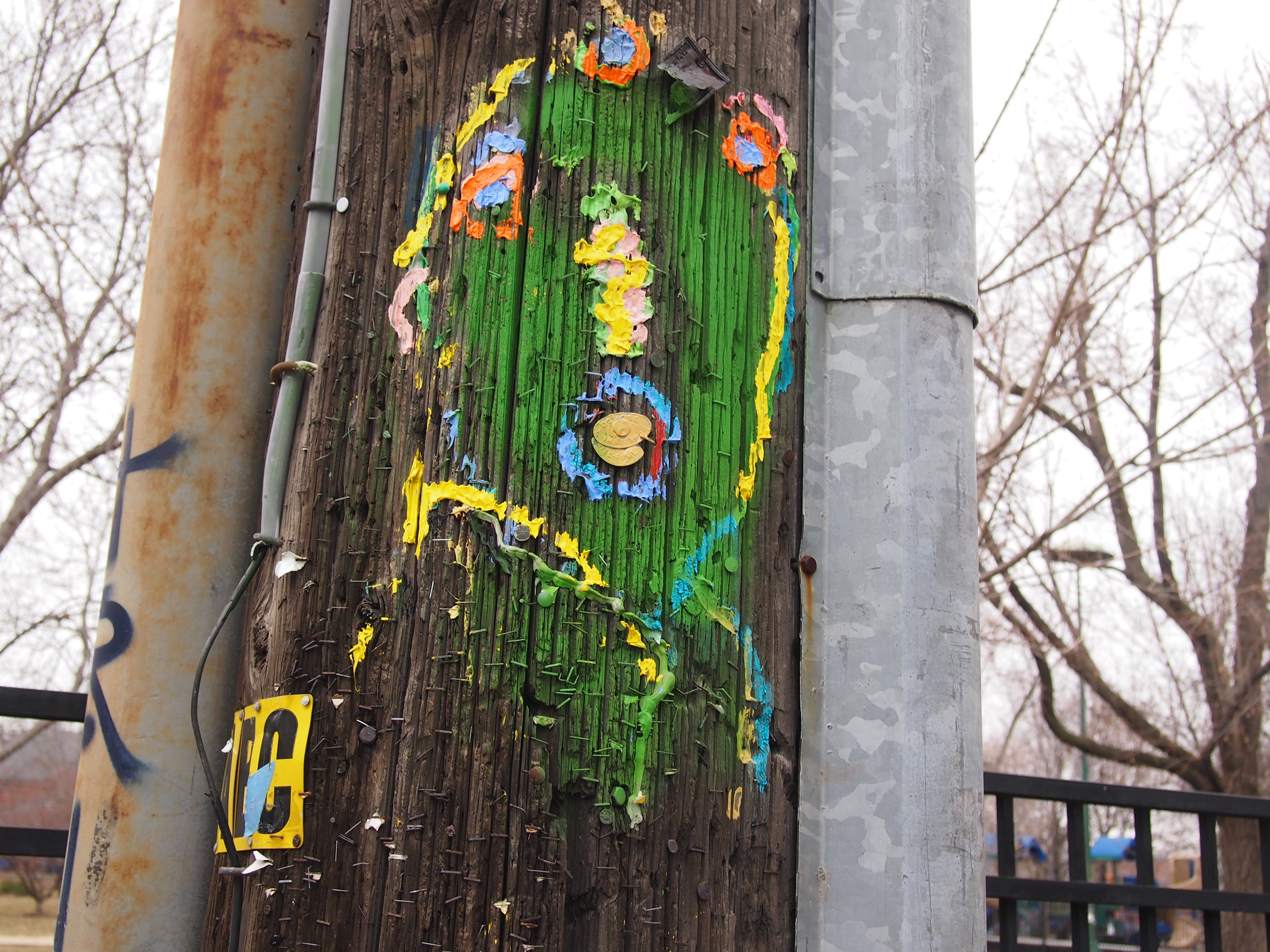 I remembered seeing them last year, so they've been around at least that long. If you go to Google Streetview, you can see them as green splotches.
Nothing like a little local detail. Hyperlocal detail, it is. Not even the most experiential-oriented, don't-ever-admit-you're-a-tourist-even-though-you-are guidebooks or web sites can cover that kind of thing.