Has it been 10 years since I roamed the New Urbanist streets of Seaside, Florida? It has. Did a whole week's posting about it, including Seaside, Florida Part 1 and the Last Photo Series of Seaside. Hope the recent winds and rain didn't cause the place too much harm.
I stayed in WaterColor during that visit, a newer planned community next to Seaside. So close, in fact, that it's an easy walk between the two.
Almost immediately Seaside offered up pleasant buildings to look at. These were along County 30A, which ran between the town and the Gulf.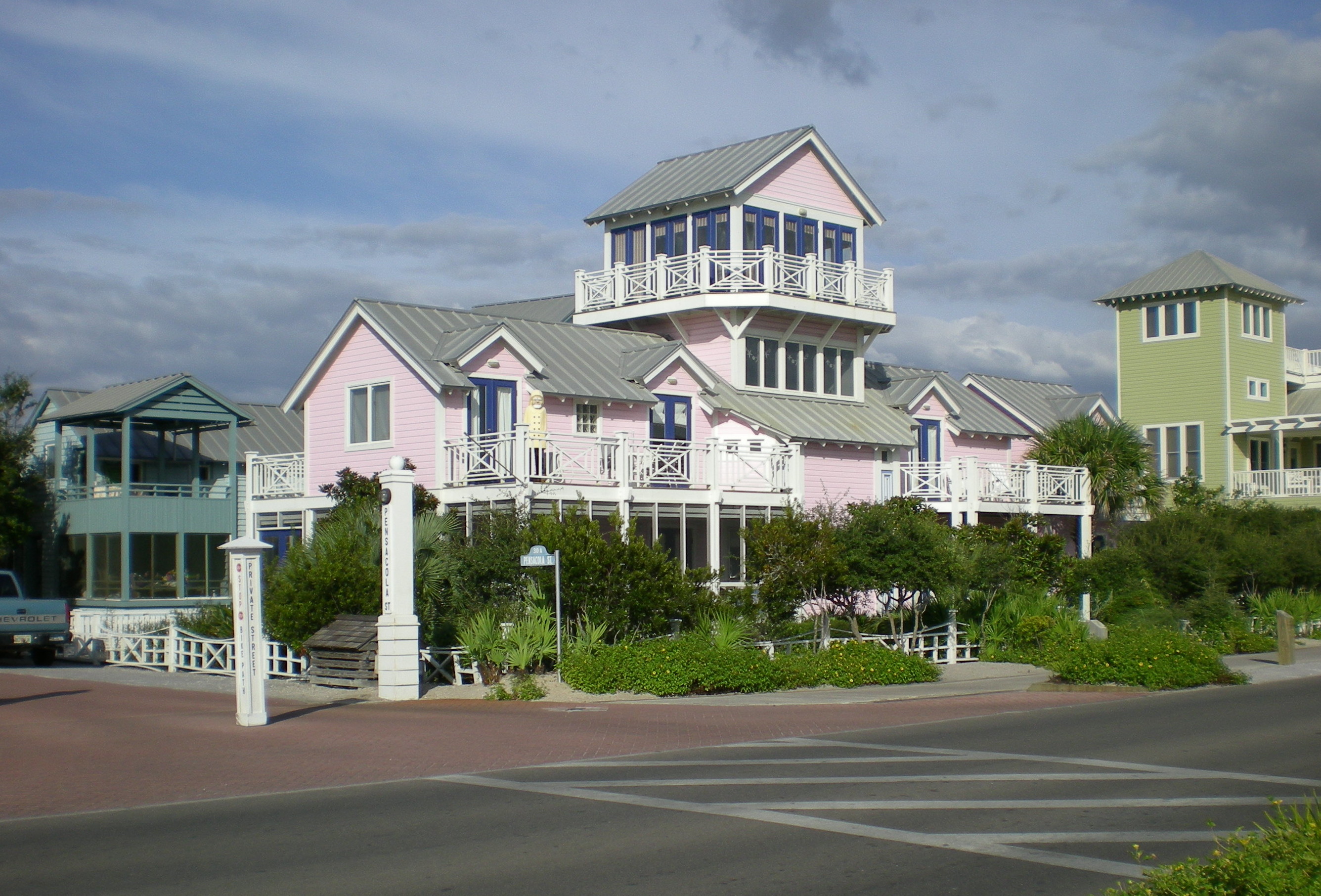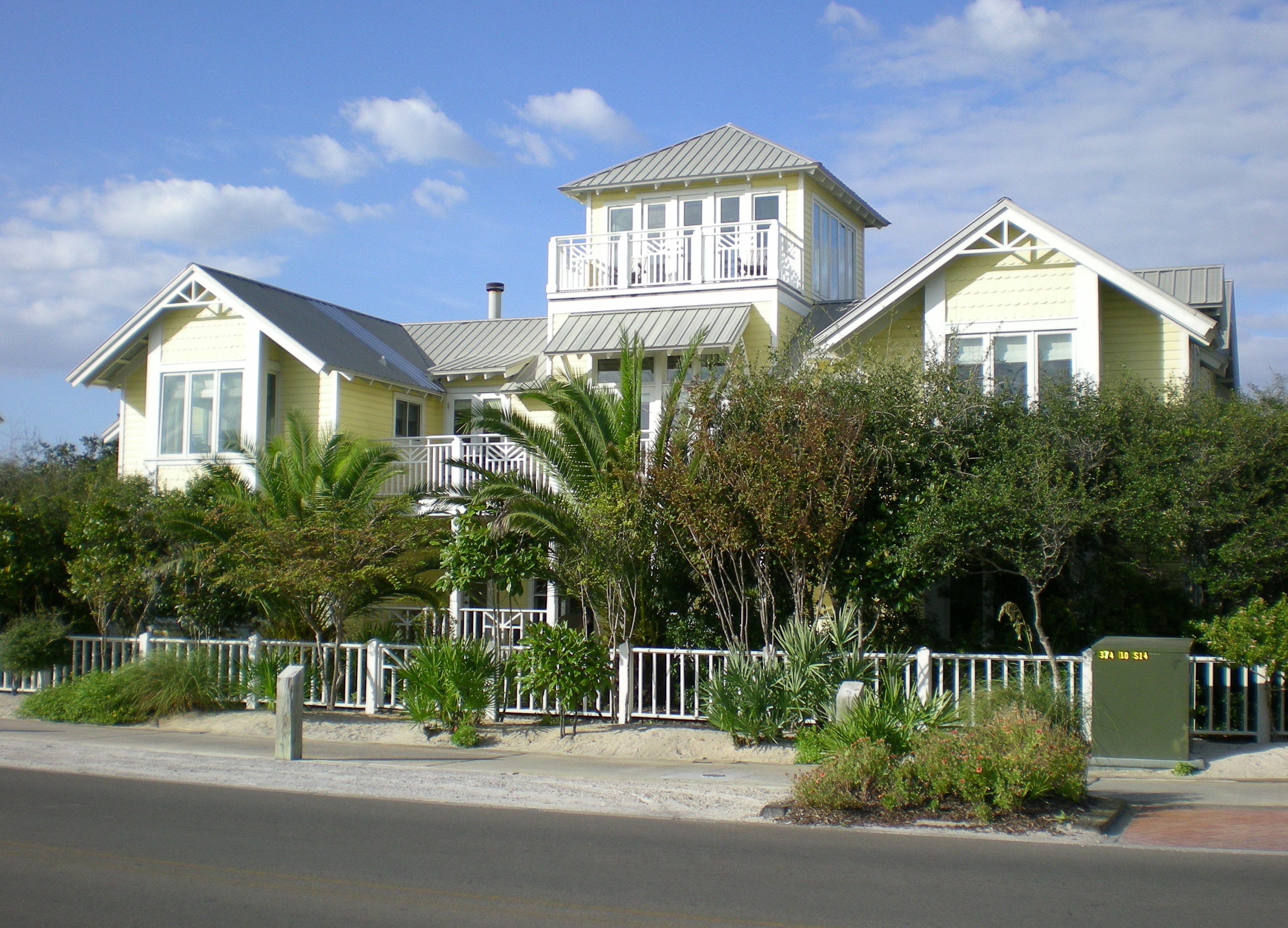 Other structures were further into the town. In this case, commercial.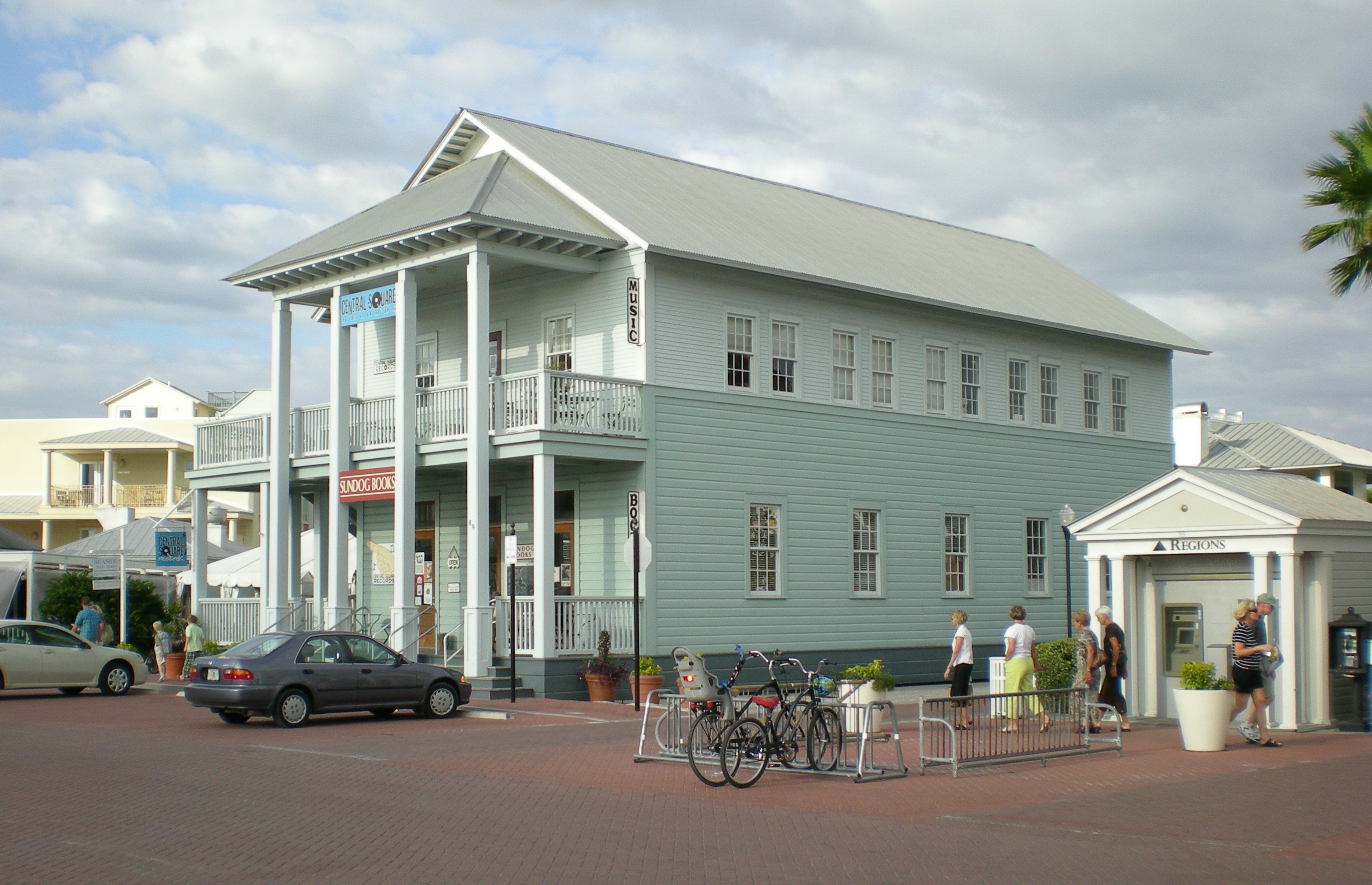 Near the beach.
Water's edge near Seaside.
The easily walkable brick streets of Seaside.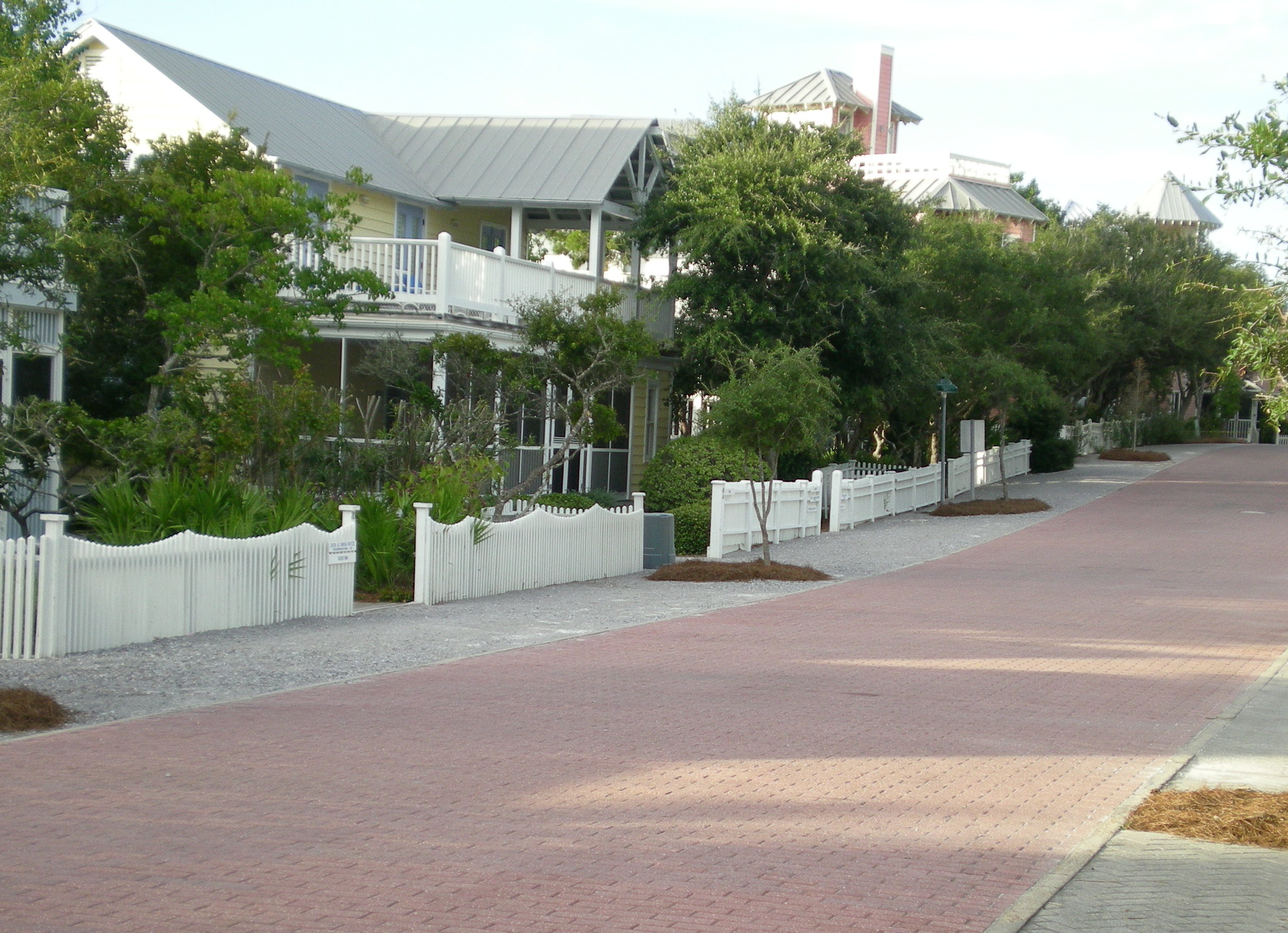 Easy mainly because there was no one else around. I wrote at the time that "I saw only one or two other pedestrians, a couple of bicyclists and one car drive by in the hour or so that I spent on the streets, looking at things and taking pictures."
Even the golf carts were idle.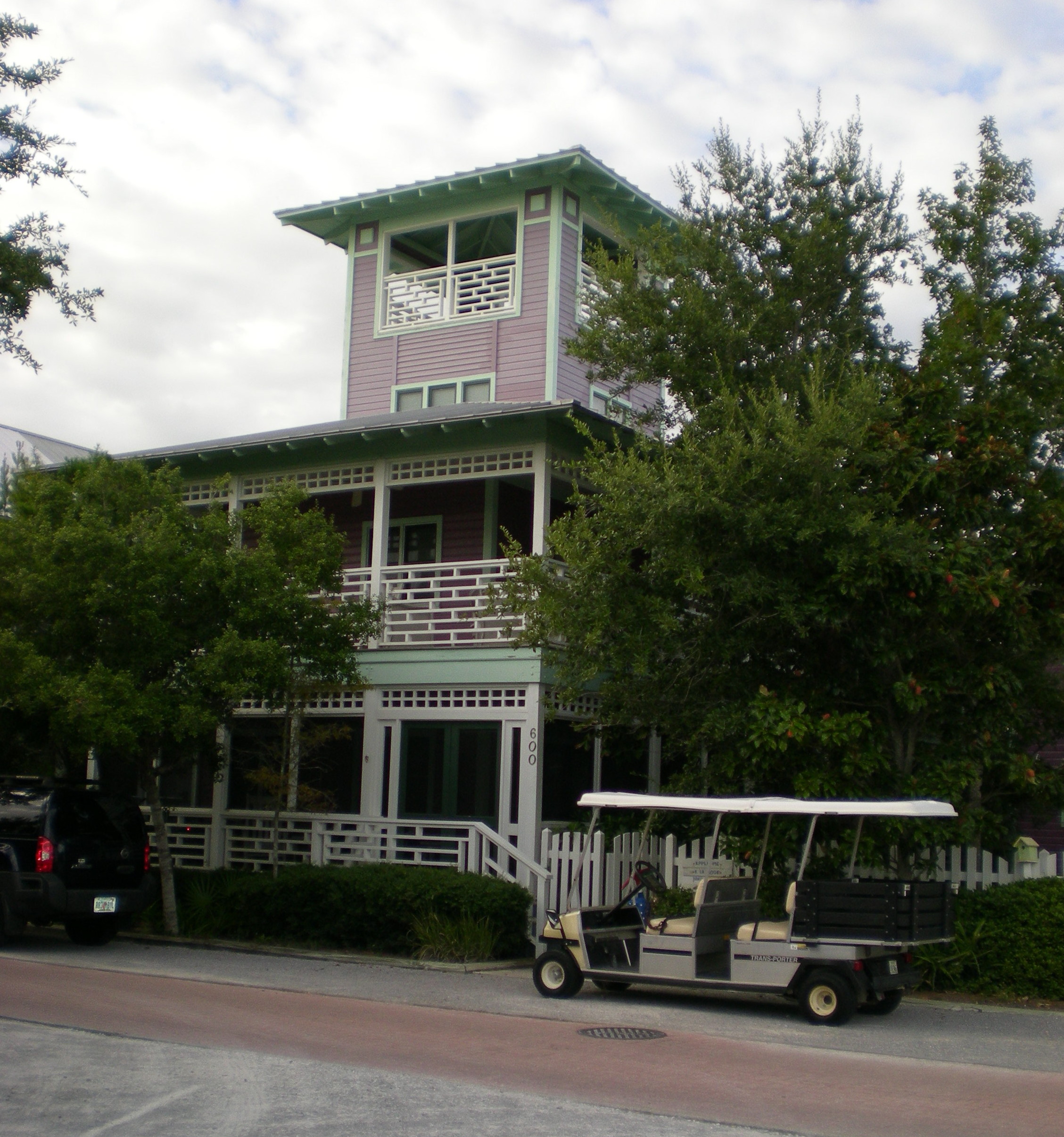 There's no golf course around that I know of, but such carts would be a good way to get around a town this size. I expect things are a lot busier starting around November and finishing in around April. Perhaps only the die-hard Seasiders stay for the sticky summers and the thrill of hurricane season.
I took a close look — zoomed it on in — at the last picture and saw that the house's name (Seaside houses have names) is Apple Pie A La Mode.