Ah, woe is Houston. It could have easily been my hometown. Even though it isn't, I hate to see it underwater.
Vincennes, Indiana, has a handsome downtown, or at least a well-appointed main street. We drove on that street on August 20, but didn't stop because the 90-plus temps that day discouraged walking around. Elsewhere in the town, I noticed the grass as it should be in August: brown, indicating sustained heat and not a lot of rain recently.
A few blocks away from downtown Vincennes is the Greek Revival-style Basilica of St. Francis Xavier, dating from 1826 and built on the site of two previous churches, the first going back to Frenchmen building a log structure ca. 1732. A plaque near the entrance calls it The Old Cathedral.
Center of the Catholic faith and scene of the great events of early American history in the old Northwest Territory. This historic and stately cathedral was raised to the rank of a basilica by His Holiness, Pope Paul VI, March 14, 1970.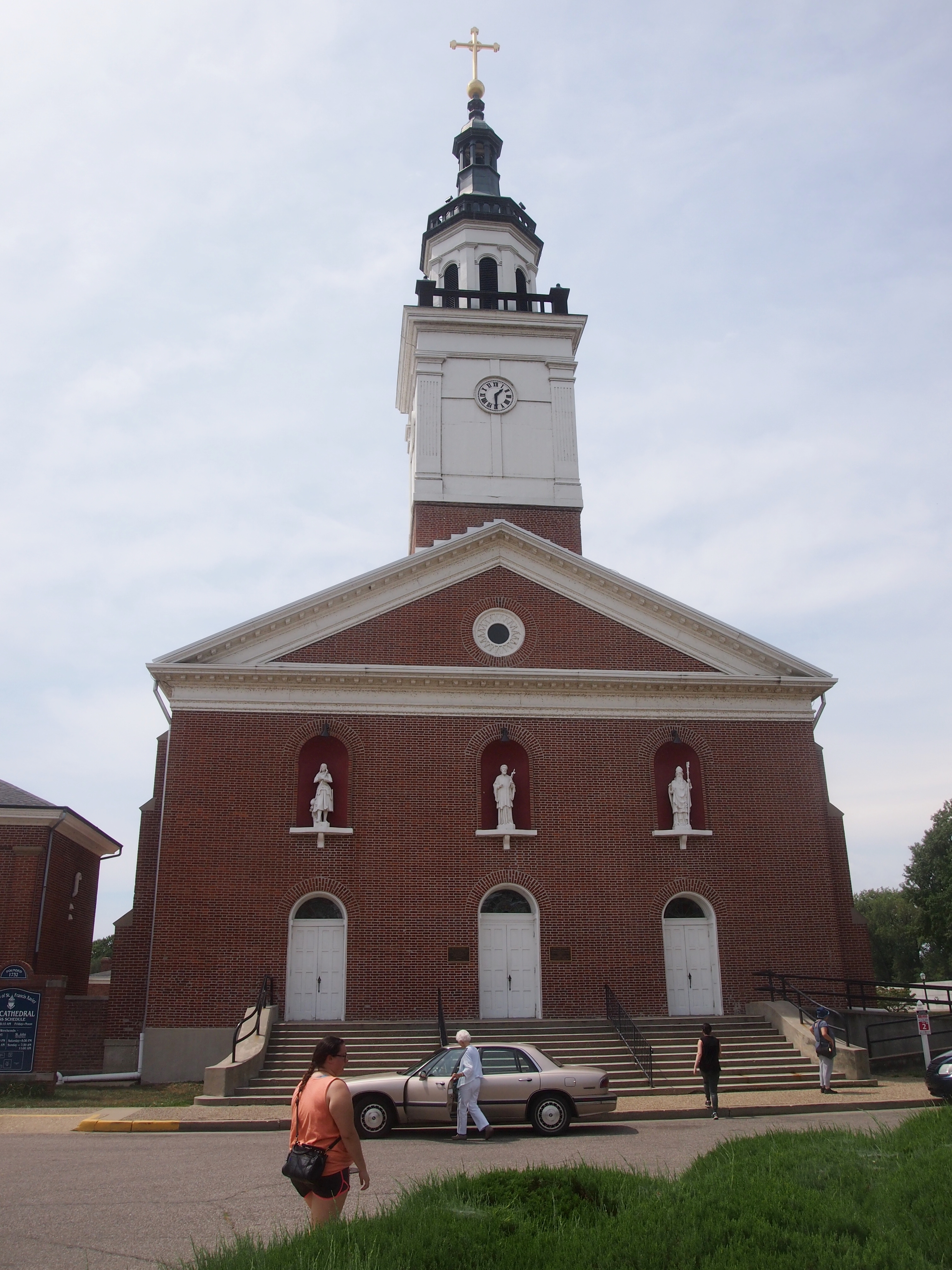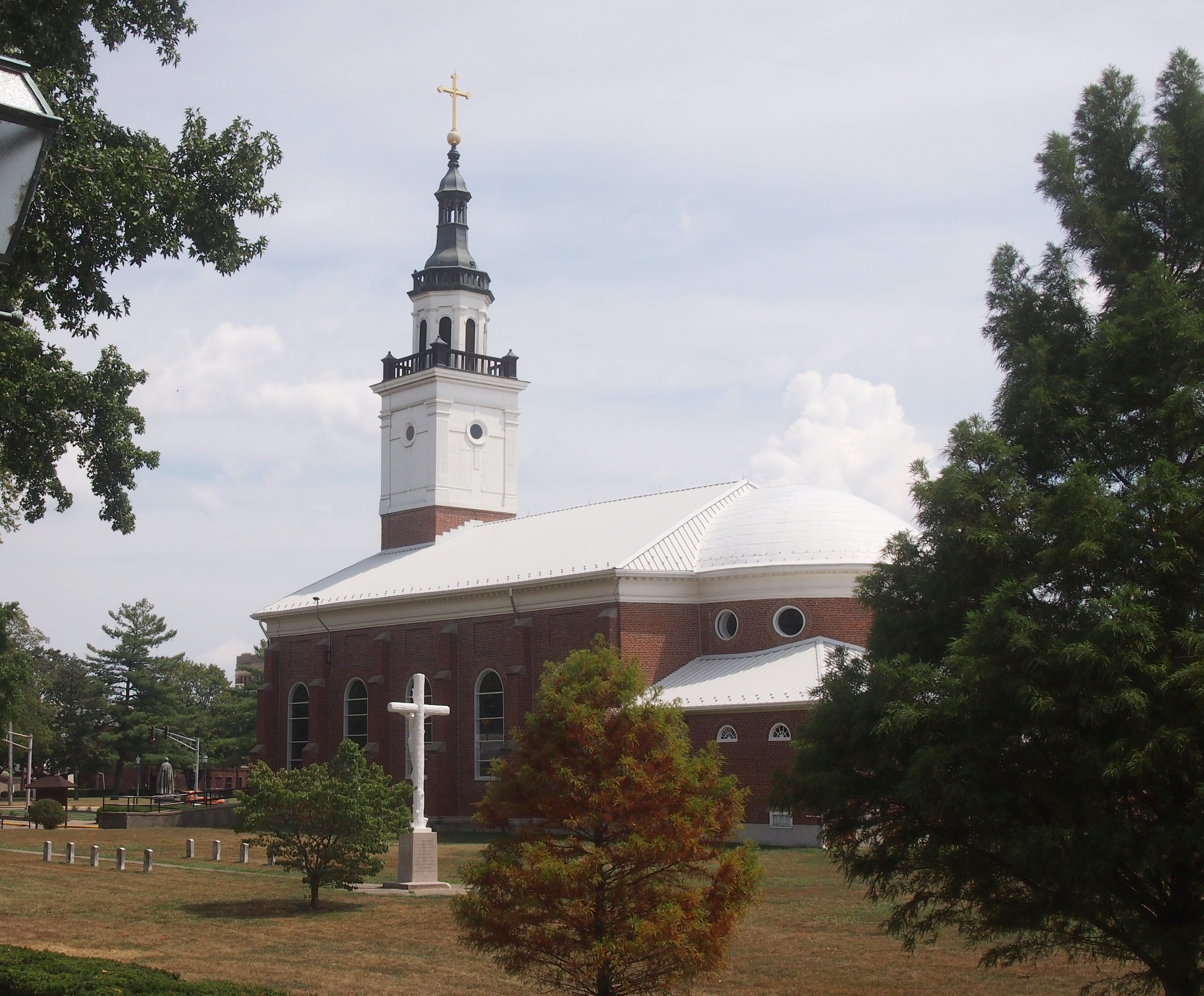 The interior sports large wooden Doric columns dividing the nave from aisles, a painted ceiling, murals and some fine stained glass. Stately indeed.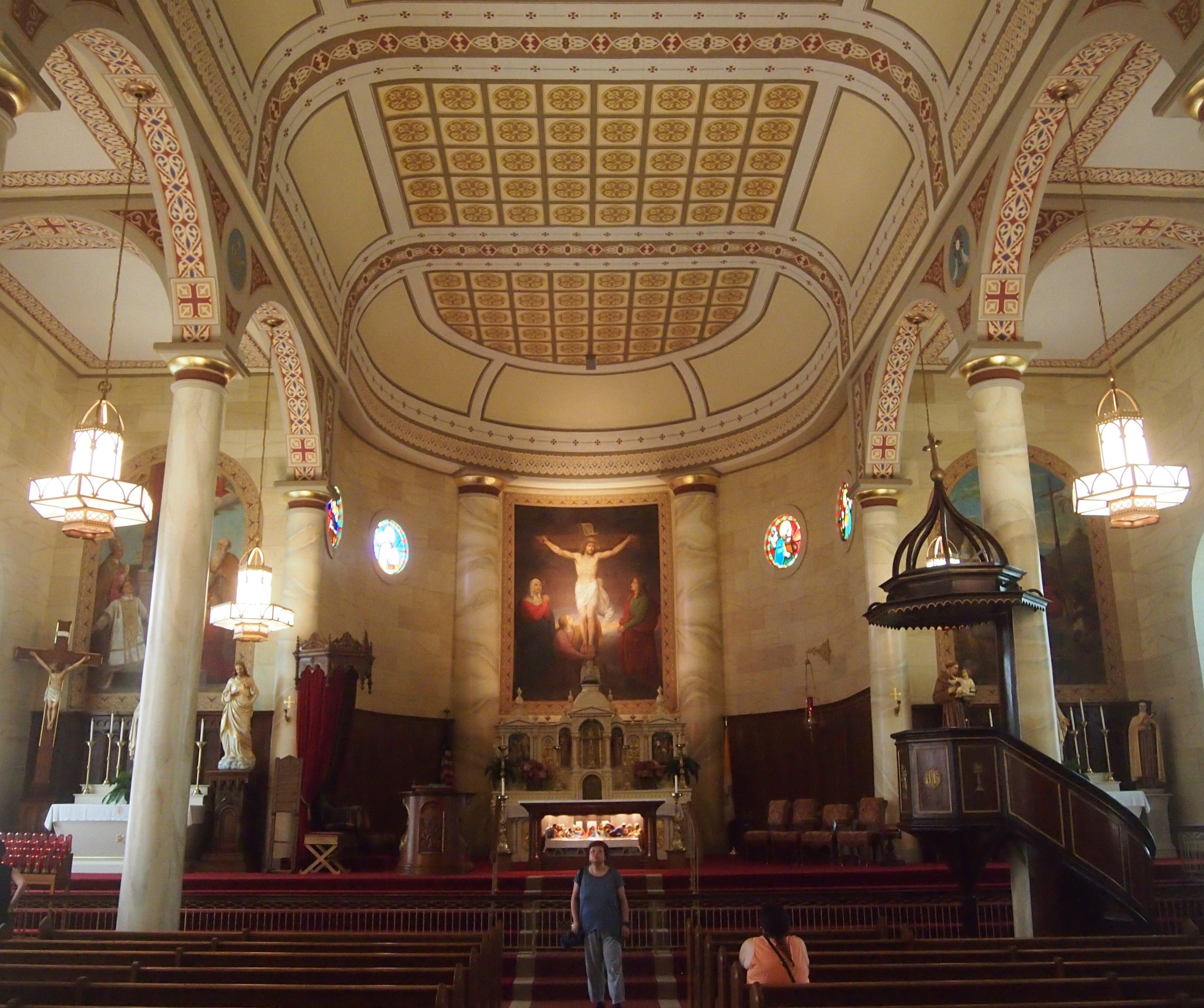 I told Ann how stained glass was used to tell Biblical stories to people back when most were illiterate, and that the tradition continued after that. Or sometimes they illustrate general principals, such as Jesus being Jesus.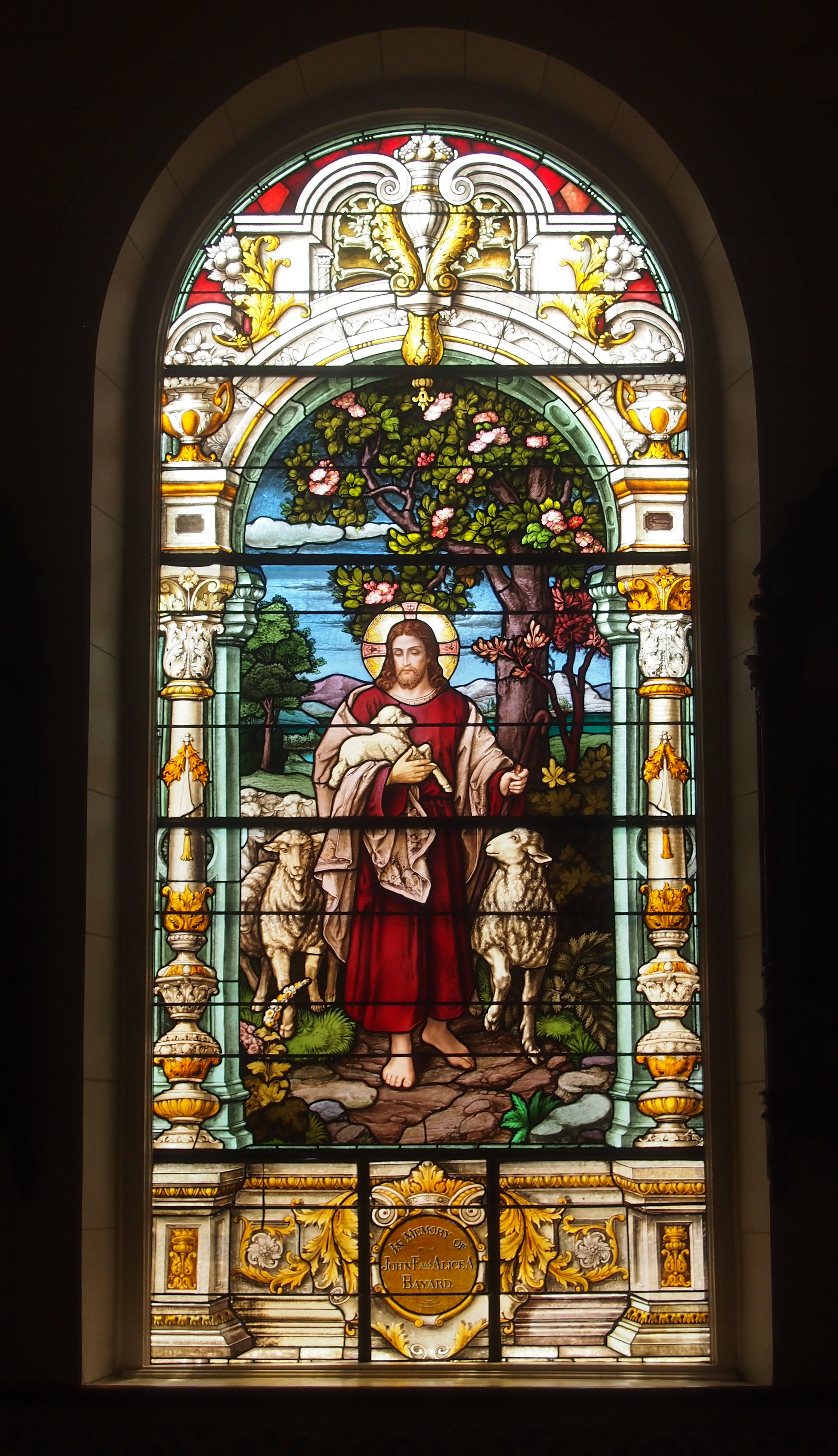 One you don't see too often, or at least I don't think so: the Lord as a 12-year-old at the Temple.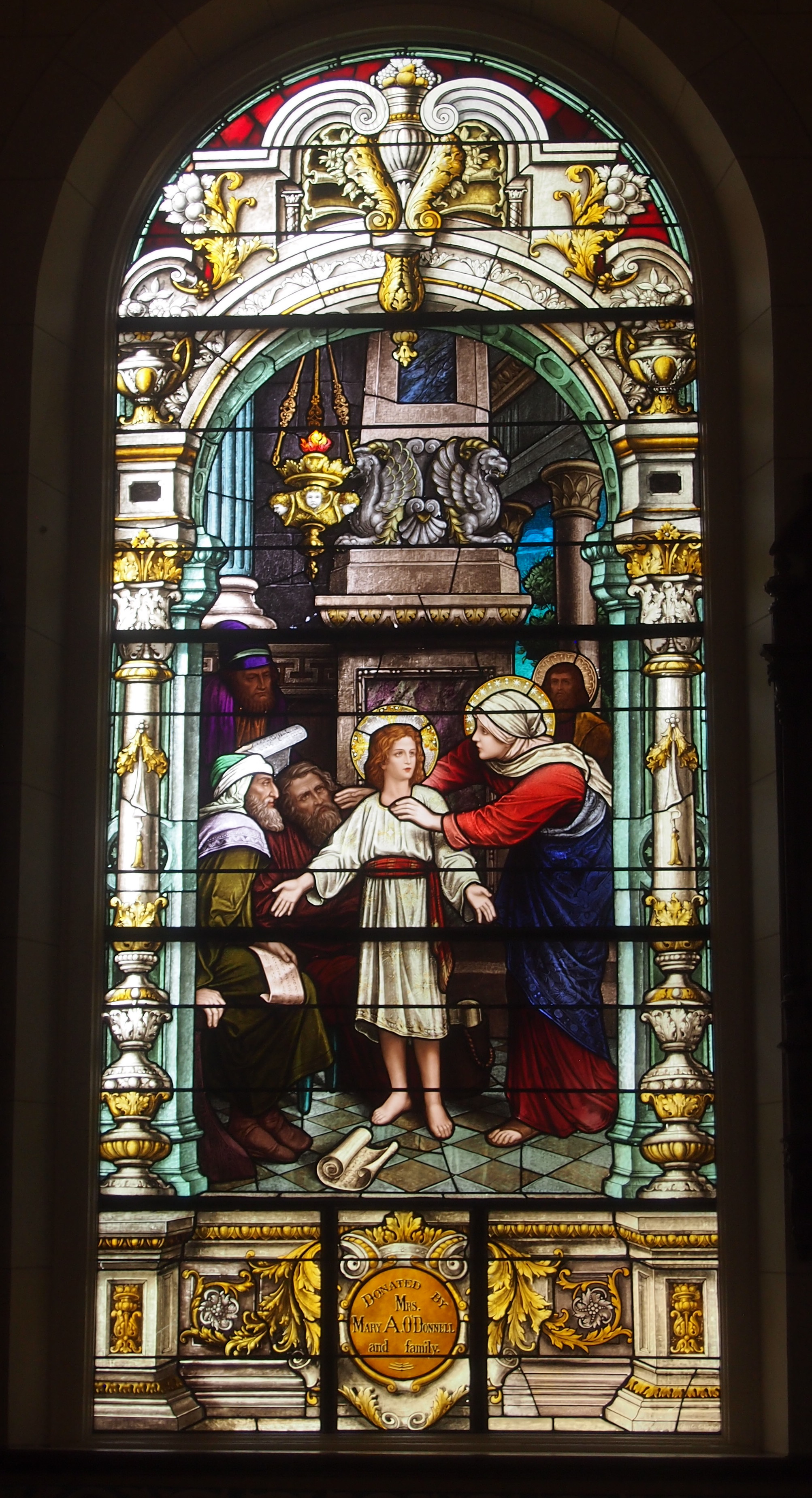 I'm just guessing, but the mural to the left of the altar (its own left) seems to be St. Francis Xavier in the Spice Islands (Malikus). Here's a detail.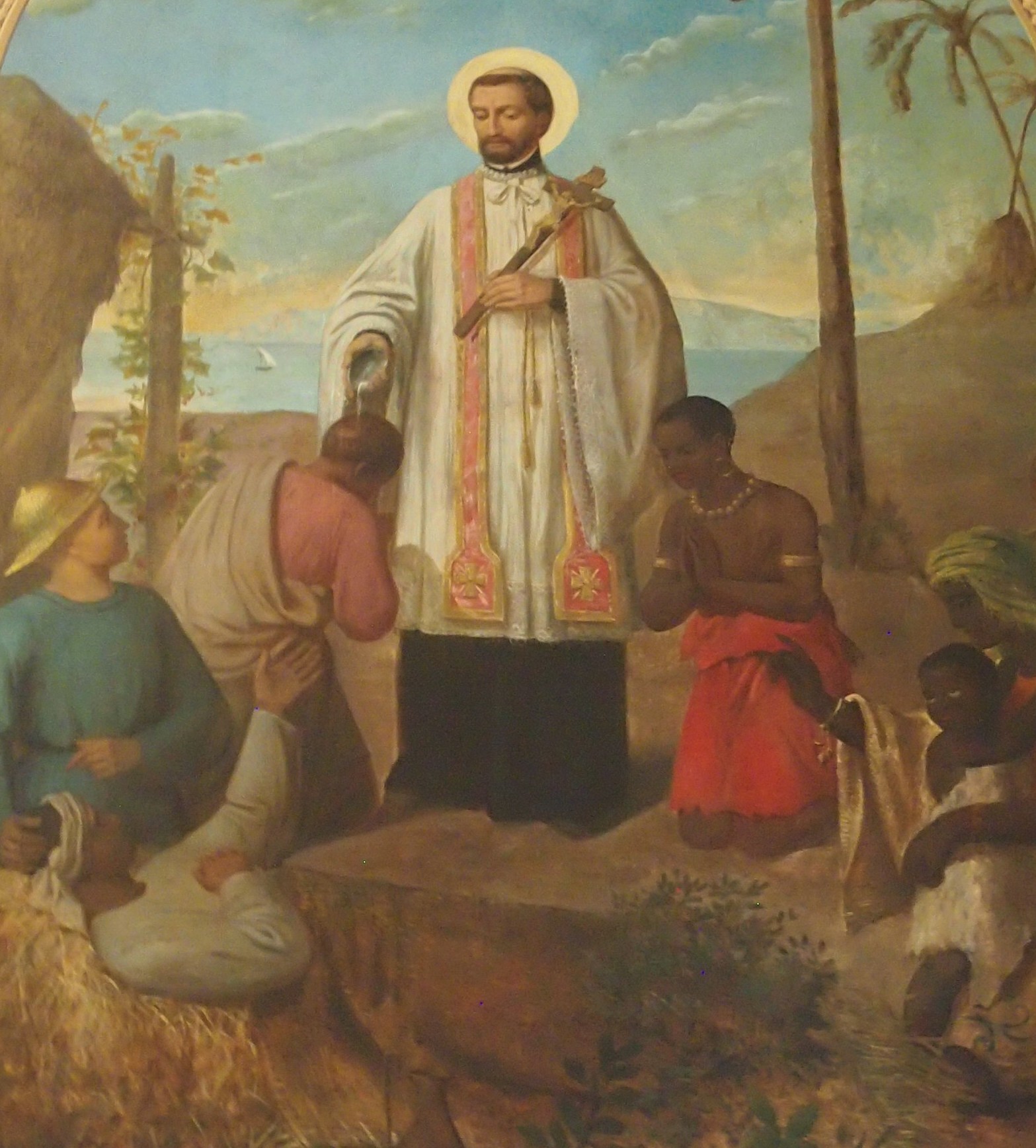 Toward the back is a fine-looking organ. I can't say a thing about it, except I wouldn't have minded hearing its pipes blow.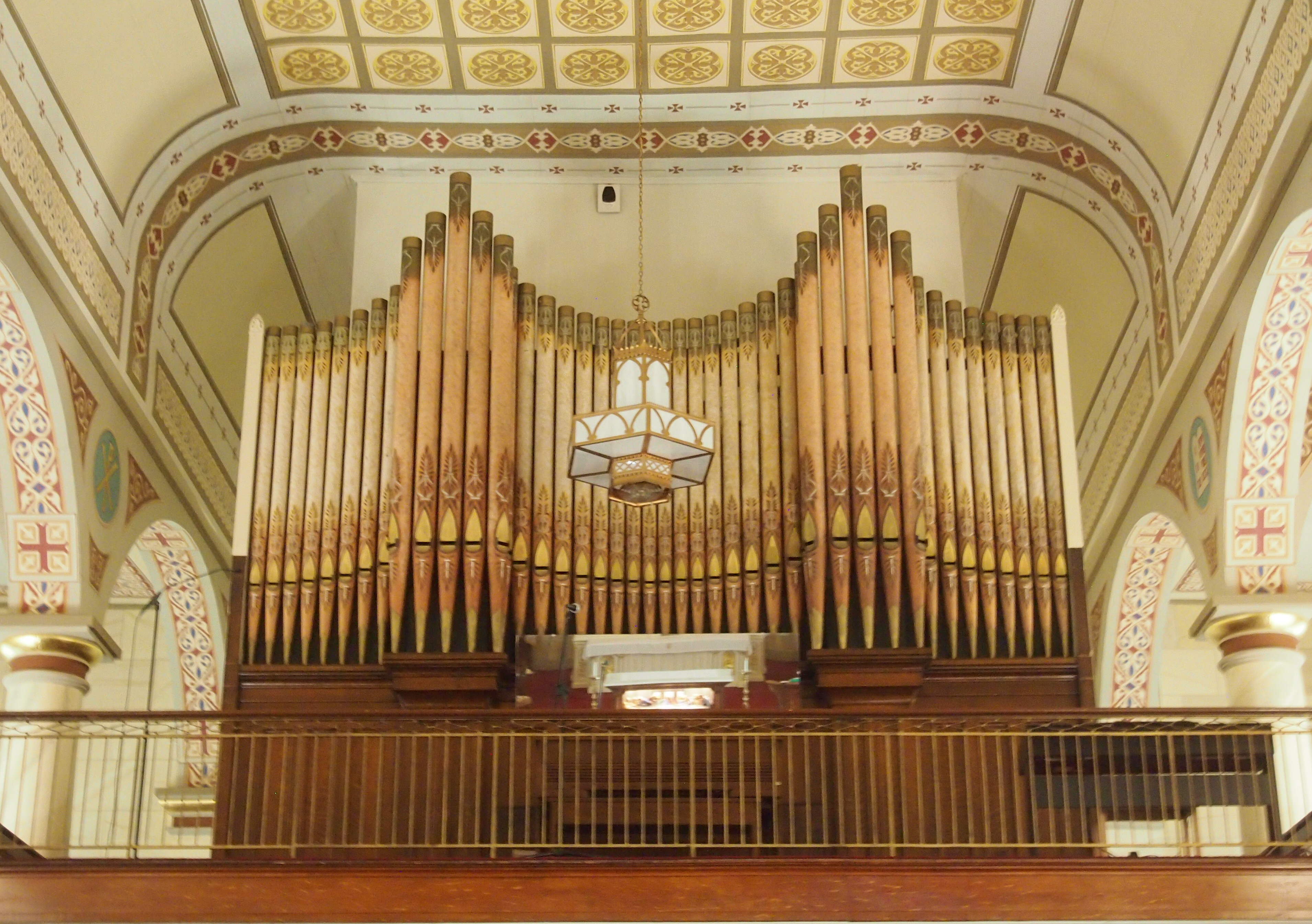 Out in front of the basilica, there's a statue that's unlikely to rise the ire of any would-be memorial revisionists: Father Pierre Gibault (1737-1802). Sculpted by Albin Polasek, much of whose work is visible in Florida.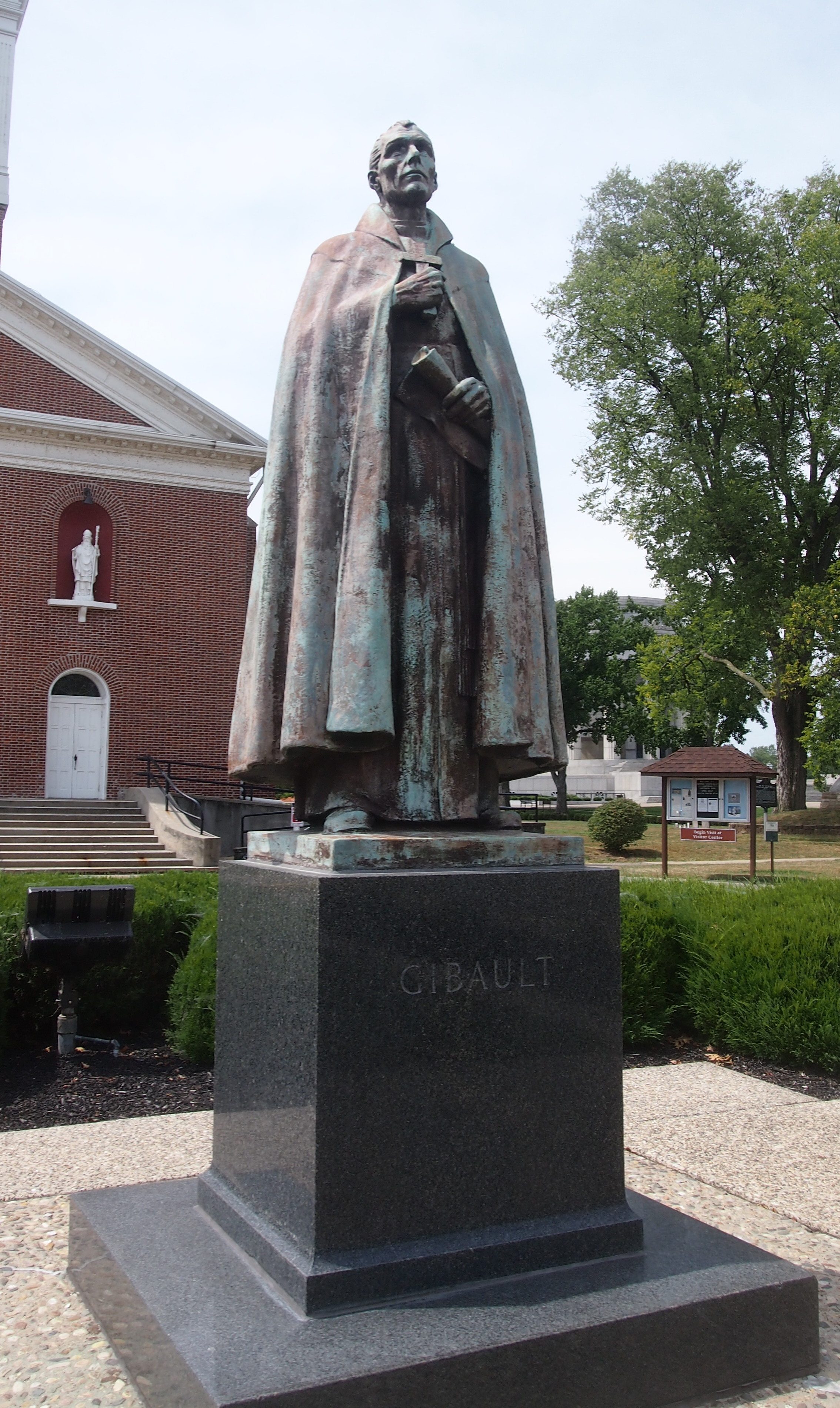 I had to look him up. He was a Jesuit missionary and priest in the Northwest Territory, and when war came, he provided vital help to George Rogers Clark in his effort to capture Vincennes from the British in February 1779. Perhaps that was his way of paying back the British, whom he witnessed conquer New France in the Seven Years' War.