Put this in Tempus Fugit file. Ann celebrated her 14th birthday on Friday night, here in the pit of a not-too-awful winter and a few days ahead of the actual event.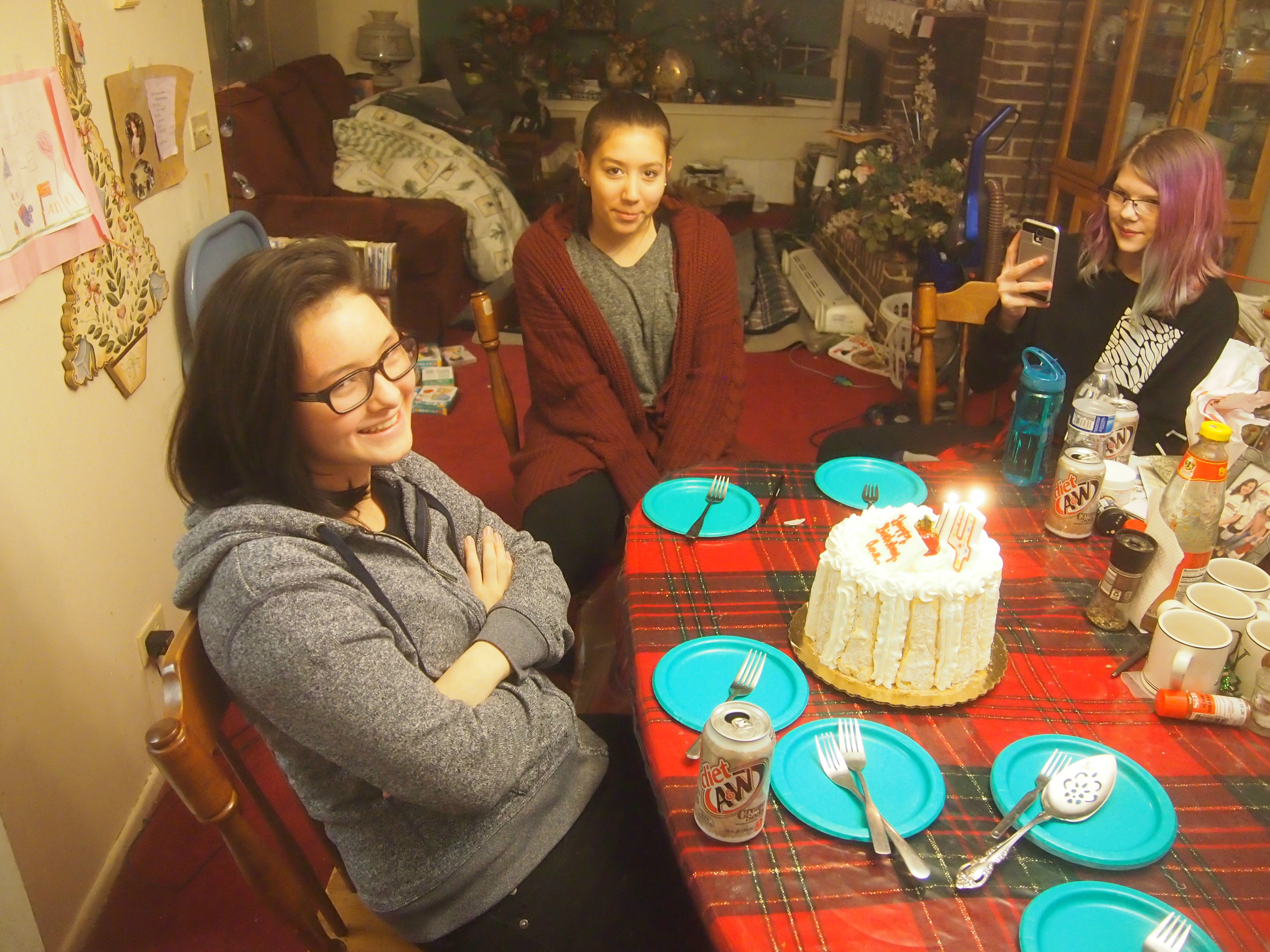 For contrast, see an image from 13 years ago. For a different contrast, from five years ago.
Here's the cake itself, before implements of cake-destruction were taken to the task of dividing it into manageable pieces.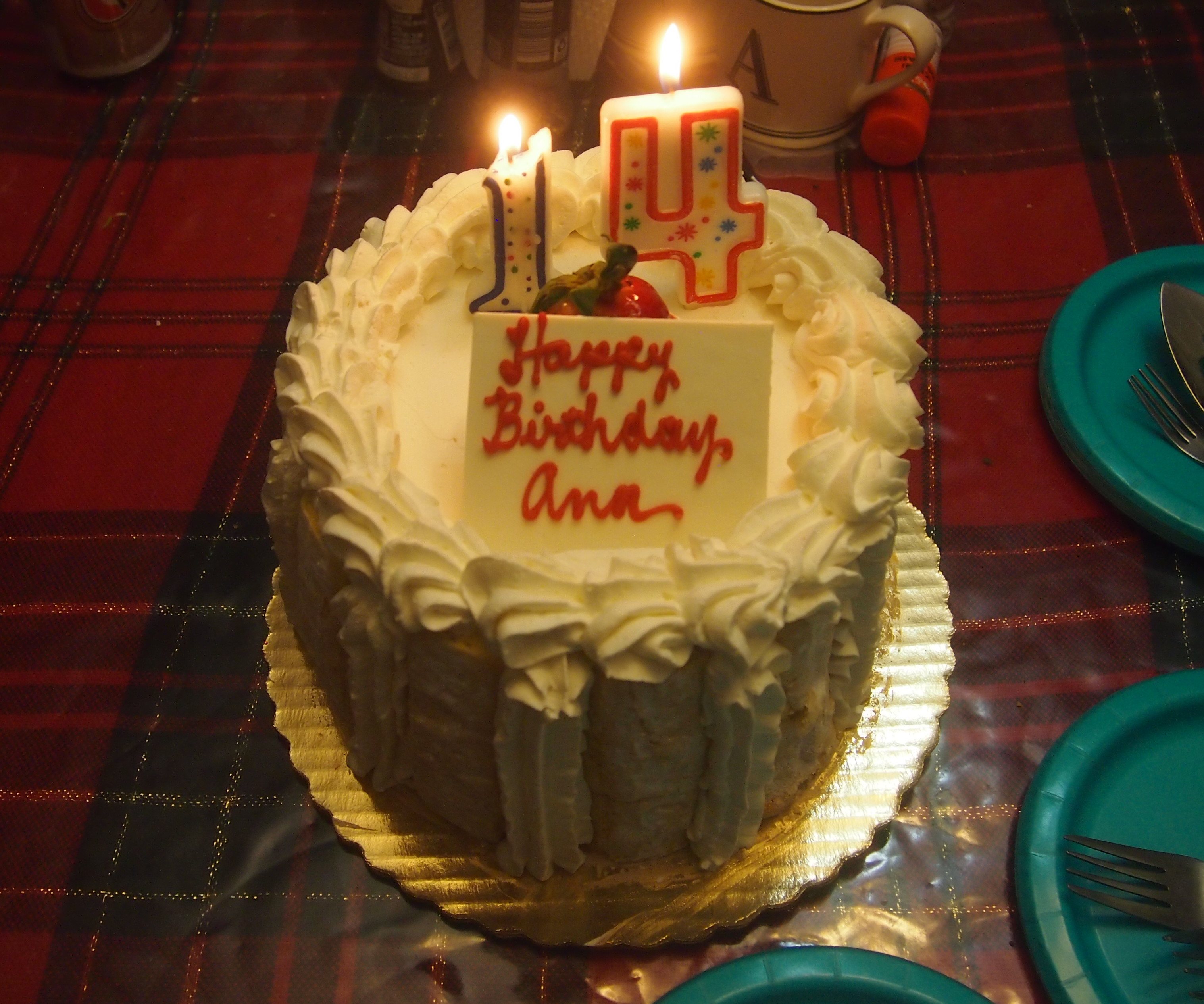 Not exactly mass consumption, but enough to satisfy.