Last week I was near St. Andrew Ukrainian Orthodox Cathedral (of the of the Kyiv Patriarchate in the USA and Canada) in Bloomingdale, Ill., so I stopped by for a look. It wasn't part of Open House Chicago, but I'd read about the place a while back and realized it's fairly close to where I live.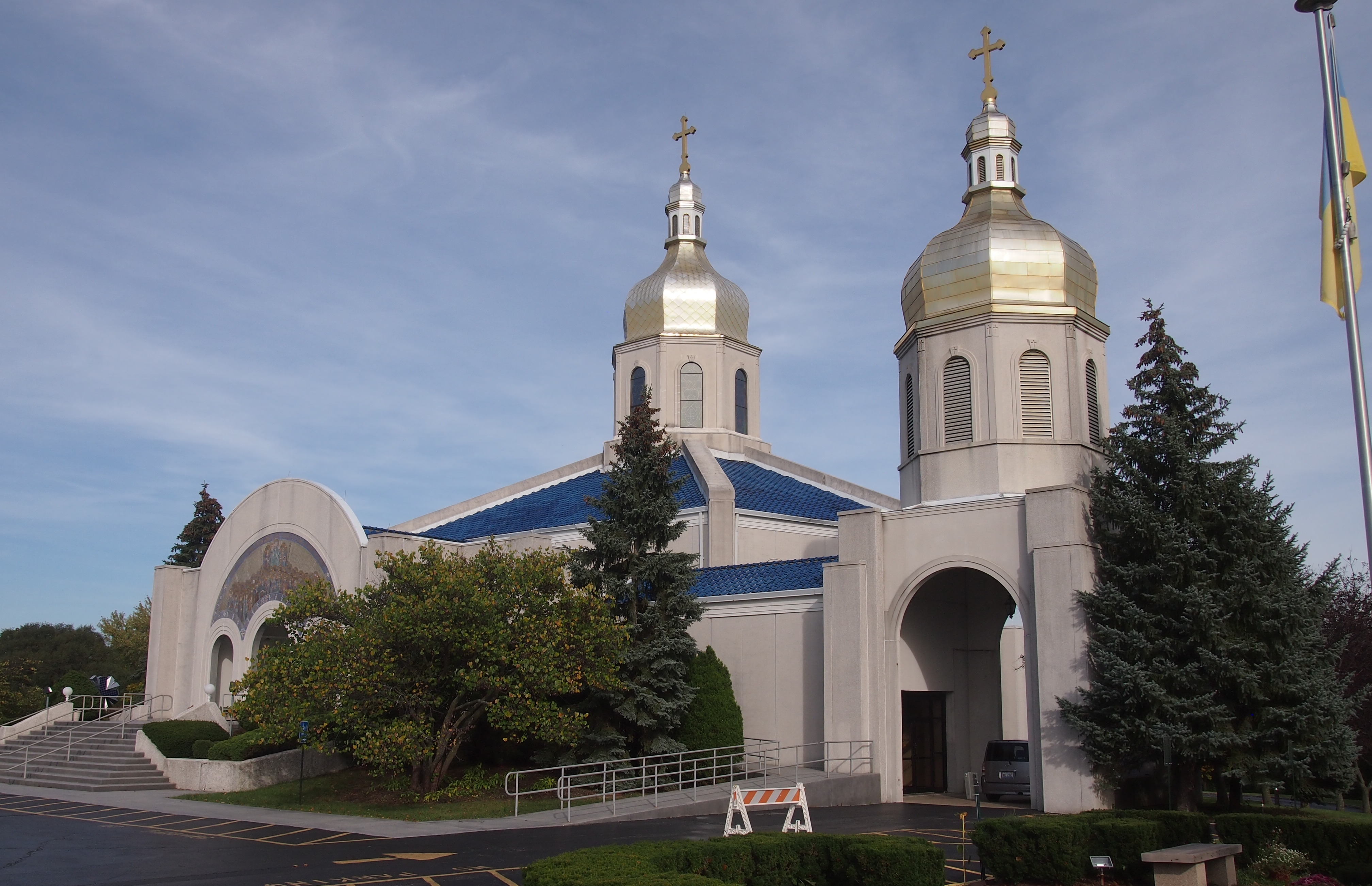 Being the middle of the week, the church itself was closed, as suburban churches often are. Still, a committee of holy men greets you above the door. At least, that's what it looks like to me.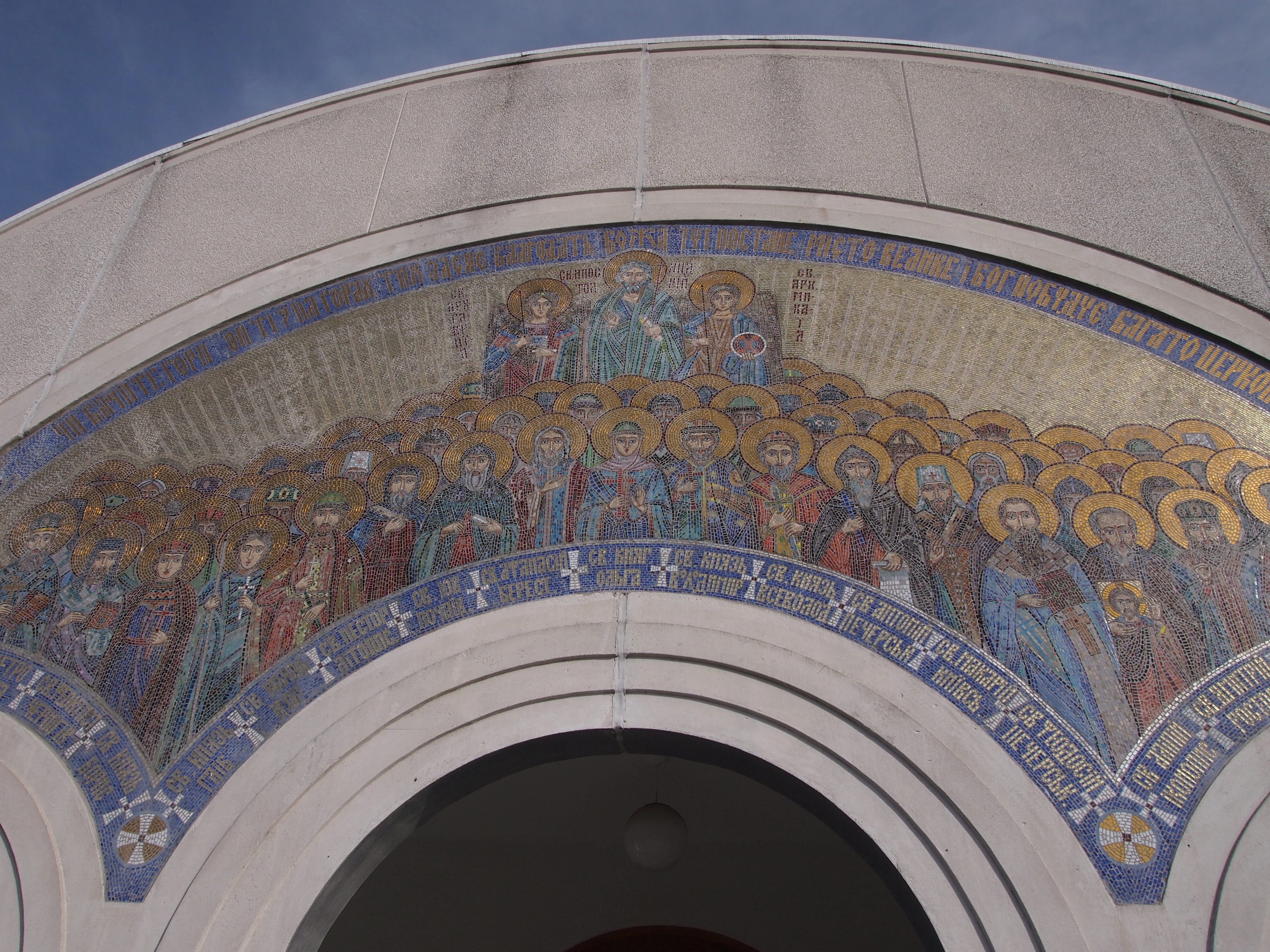 It reminded me a little of the artwork depicting Vladimir's baptism of the Kievan Rus over the entrance of Sts. Volodymyr and Olha Ukrainian Catholic Church in Chicago, which we saw a few years ago.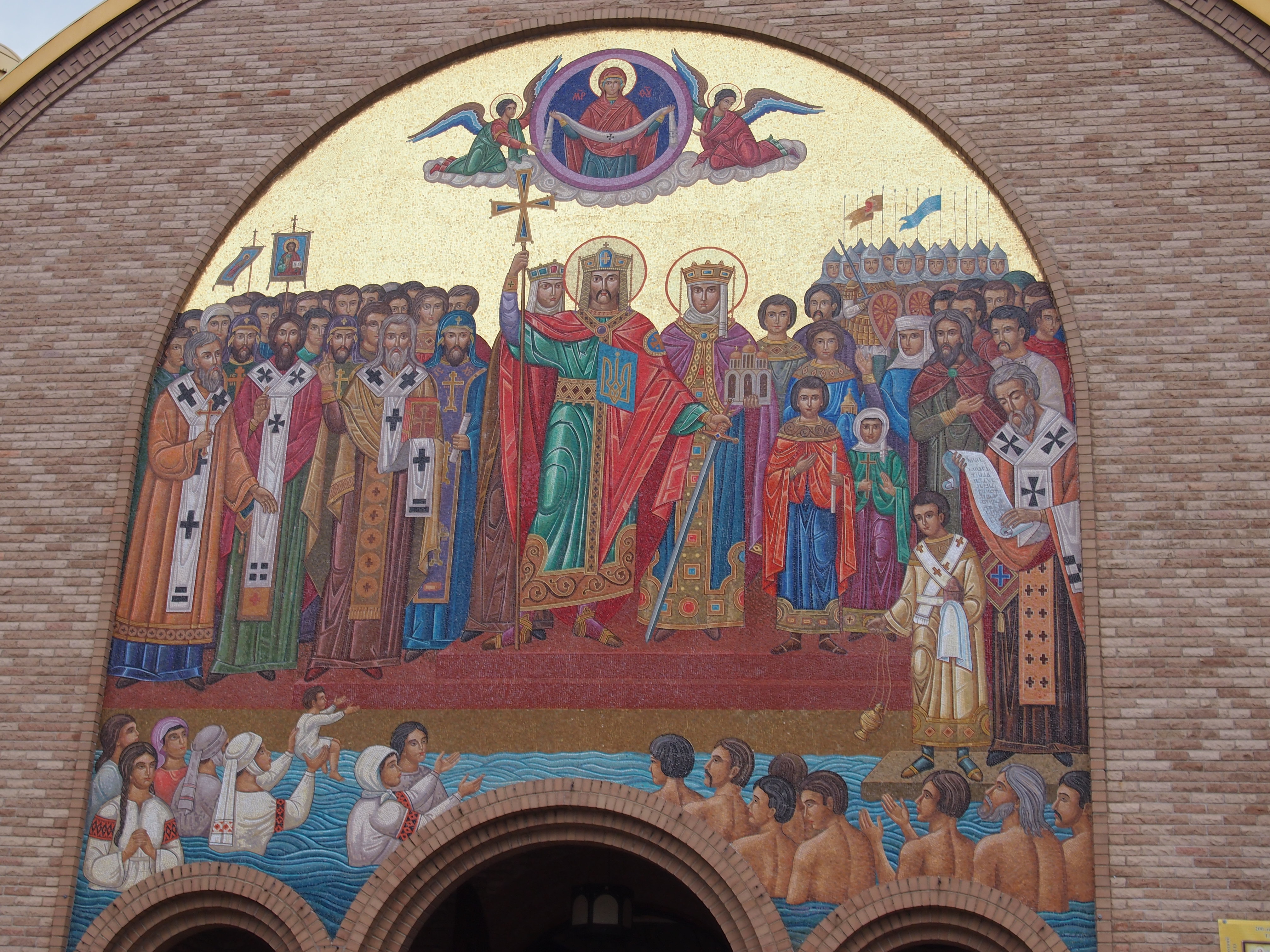 But only a little. It doesn't much look like any baptism is going on at St. Andrew, so I assume it depicts something else.
More than the church, I came to see the memorial to the victims of the 1932-33 Ukrainian famine, which is on the church's grounds, near its cemetery. The Holodomor, as it's called, when Stalin starved untold millions of people to death.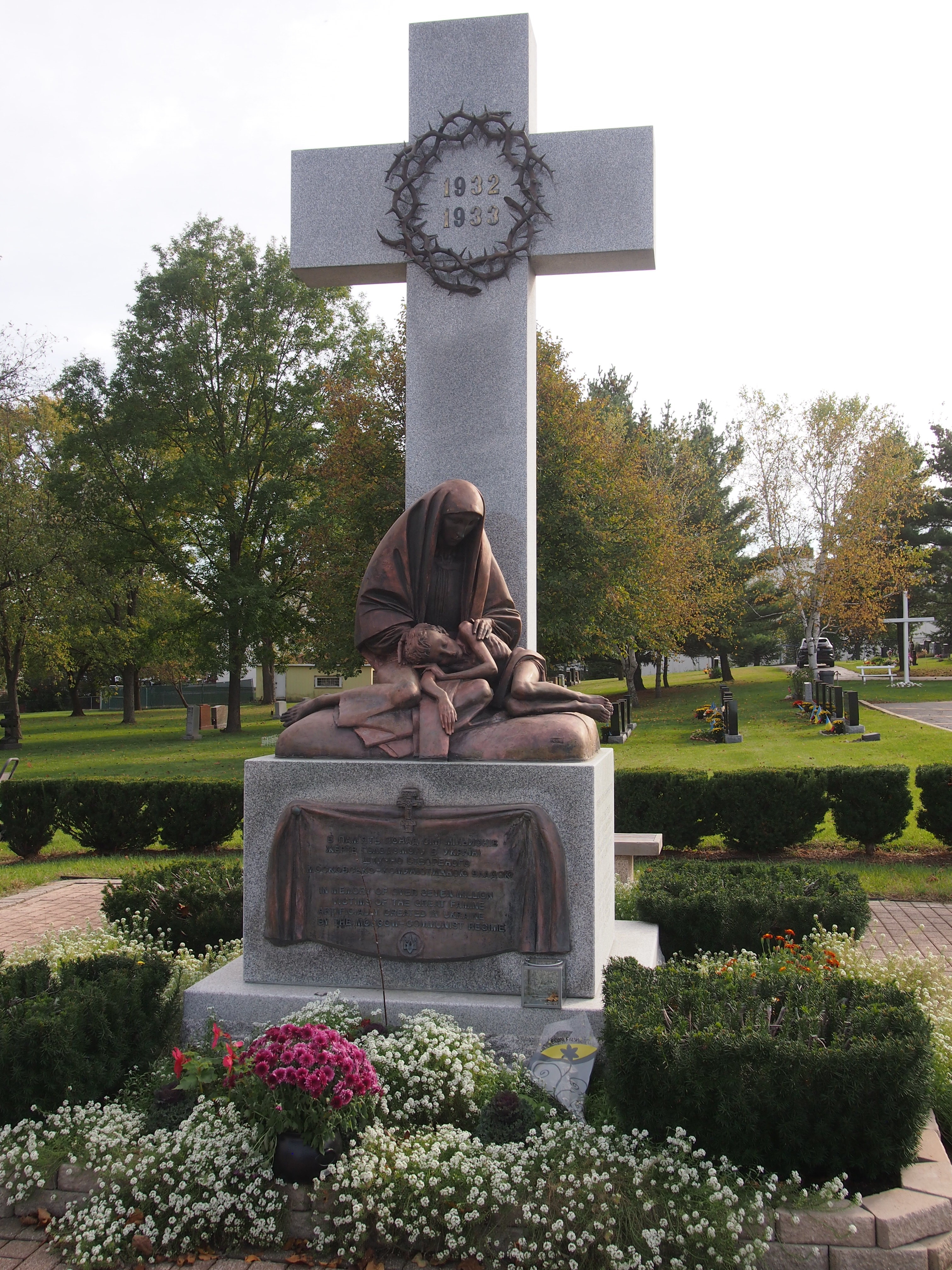 The plaque's a little worn — it's been out in the elements since the memorial was erected in 1993 — but it says, in English: In memory of over seven million victims of the great famine artificially created in Ukraine by the Moscow-Communist regime.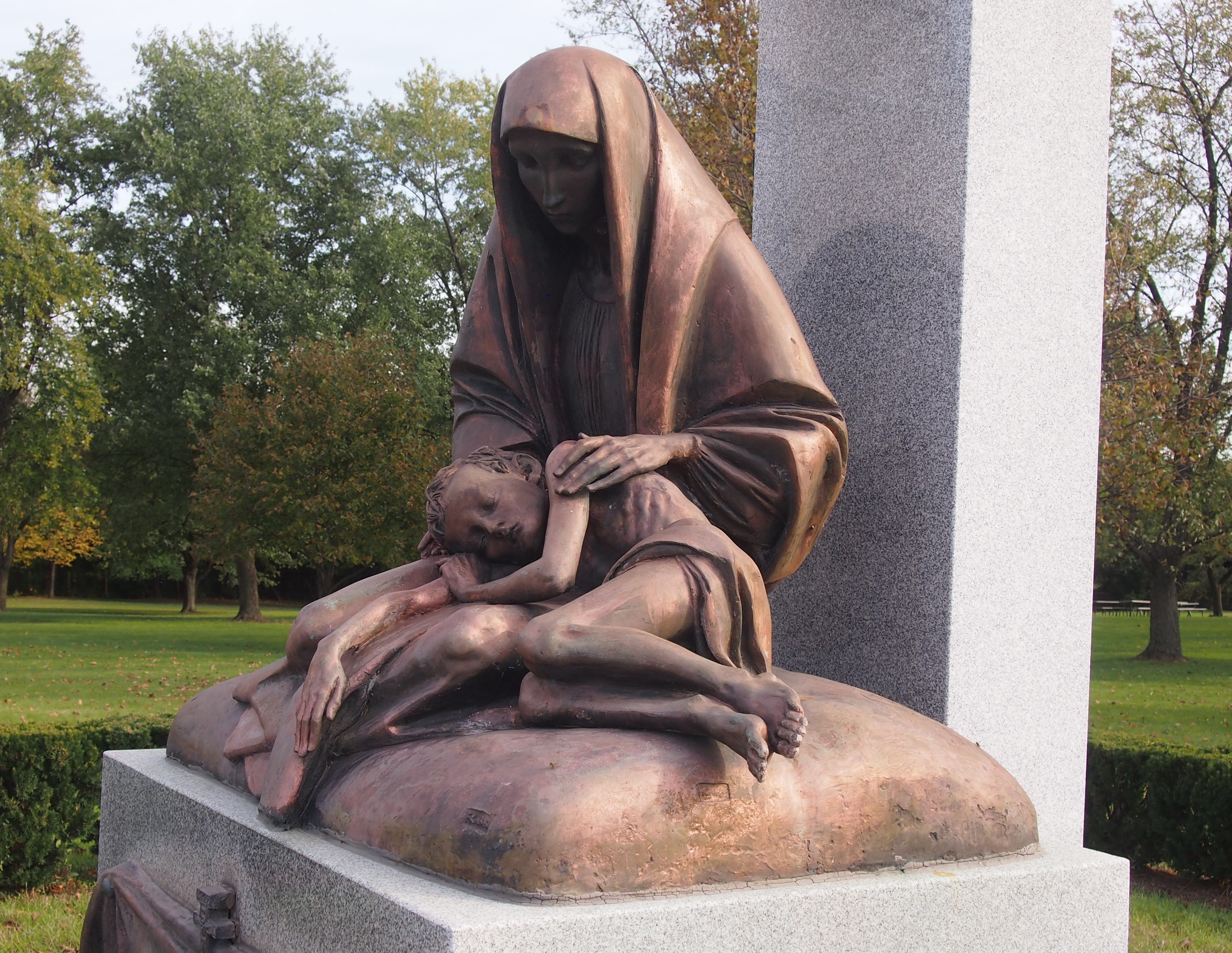 Much too somber a note on which to end, so I looked around for some comic relief about Stalin, and found this, attributed to Romanian writer Panait Istrati, who visited the Soviet Union in the late 1920s, just as Stalin had consolidated his dictatorship: "All right, I can see the broken eggs. Now where's this omelette of yours?"