I went to a real estate event in the South Loop yesterday, at a mixed-use property started in 2007 but delayed, as so many were—and still are—by the Panic of 2008. But there's been some recovery since then. These days, the property's in reasonably good shape, with its apartments leased and retail tenants committing for space.
It has a U-shaped layout, with the residential floors on either side of a drive that runs the length of property, and an upscale movie theater at the end of the U, which is open for business.
It's one of those places that has a fancy bar upstairs from the lobby of the theater, which is where the event was held. I didn't drink there, but the bar food was pretty good. Fine views of the city from that vantage. The room had interesting lighting, too, which allowed me to take pictures like this one of the small crowd.
Outside the theater, not far from the Seward Johnson statue, shines this array of lights.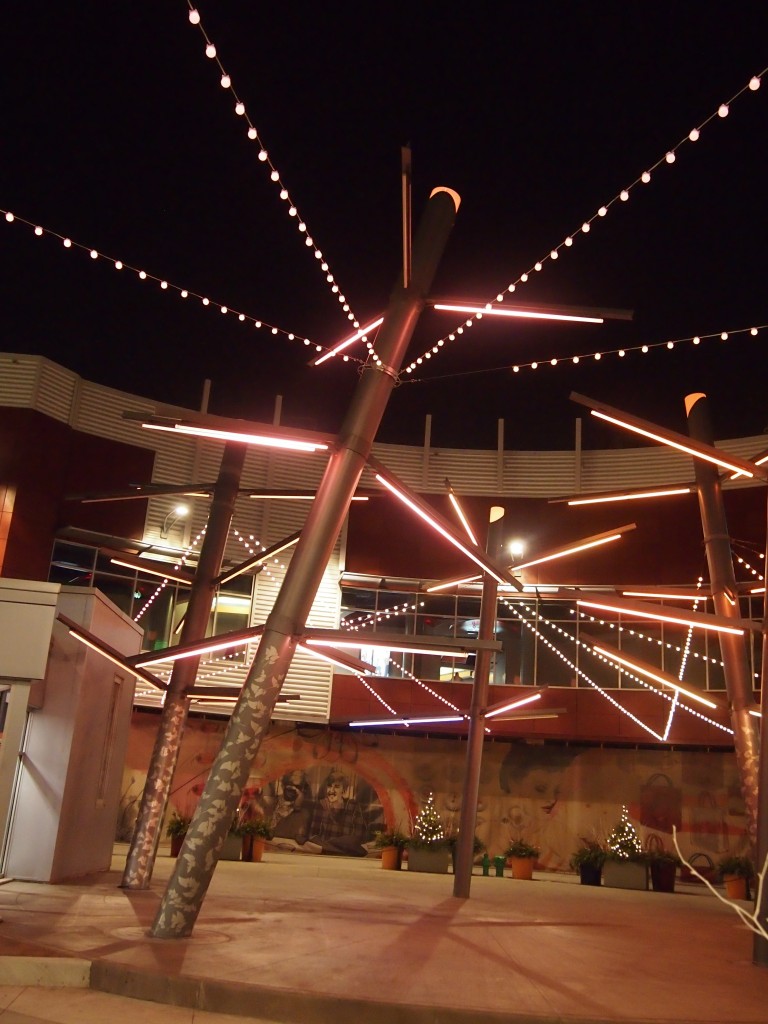 Nice to see a spot that isn't all decked out for Christmas yet. Unless this is Christmas décor that's trying to smash the prevailing red-green-gold-silver paradigm.