Grouseland is the inelegant name of a more elegant-that-expected house, supposedly named after the plentiful birds in the area, and thought to be the first brick building in Indiana — the Indiana Territory in those days. It was the home of territorial Gov. William Henry Harrison and his family in the early years of the 19th century. Long before Tippecanoe and Tyler too.
Even longer before "We Are the Mediocre Presidents," though I'd argue that Wm. Henry Harrison was one of the great U.S. presidents. And one of the worst. He didn't have time to be anything else.
Last Sunday we arrived in Vincennes, Indiana, hard by the Wabash River, and Grouseland was our first stop. Guess I need to add it to my vanity list of presidential sites, which I haven't updated in more than three years. Maybe next Presidents Day.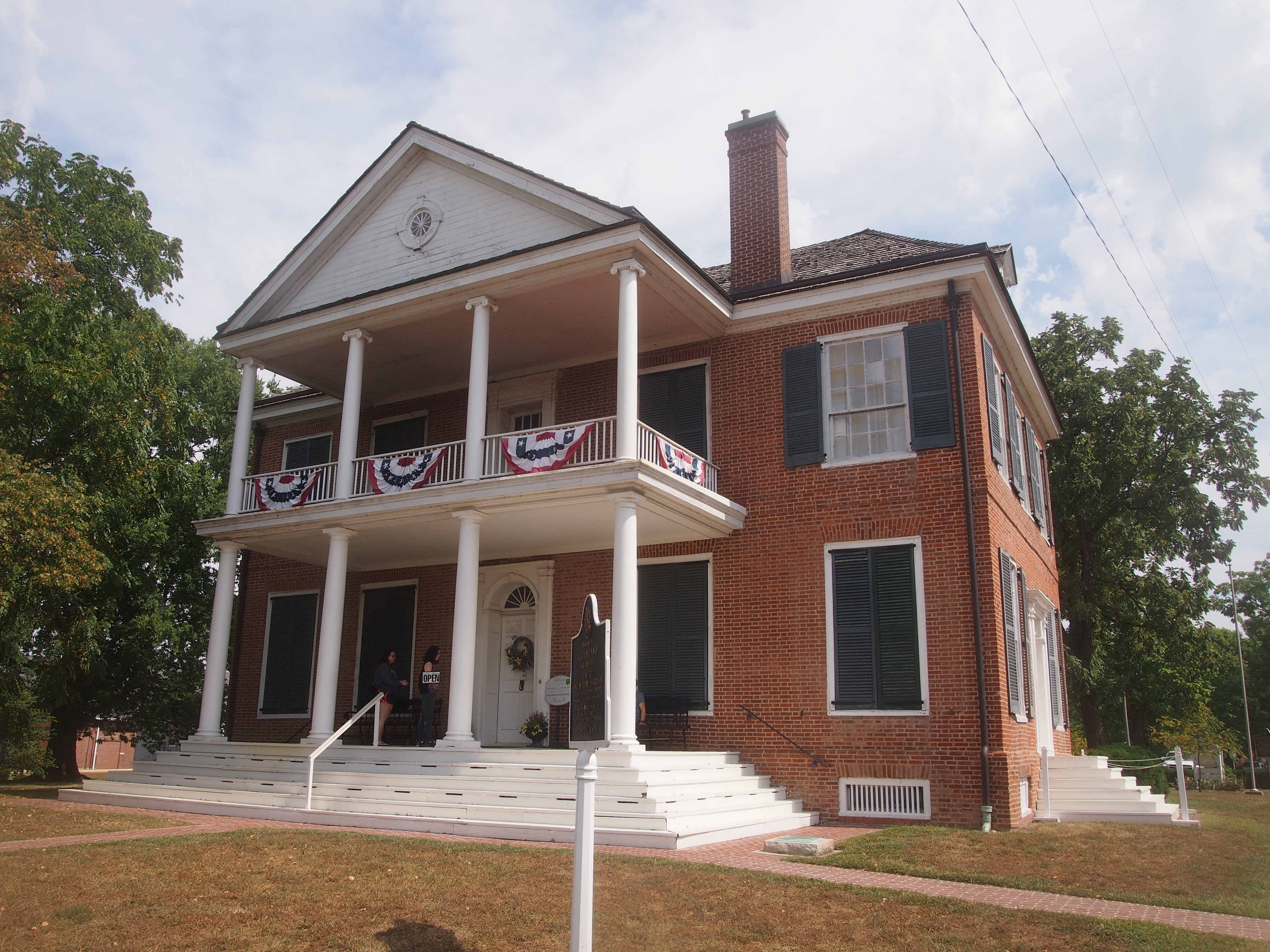 Patterned after the Harrison manse in Virginia, Grouseland probably would have been no great shakes in the early 19th-century Old Dominion, but out in the wilderness of Indiana, it must have been impressive. It's still impressive in small-town Vincennes. The exterior walls were built sturdy enough to endure for more than two centuries, but most of the interior is a faithful re-creation, considering that after the Harrisons left, the property was given over the other uses, including a period as a barn.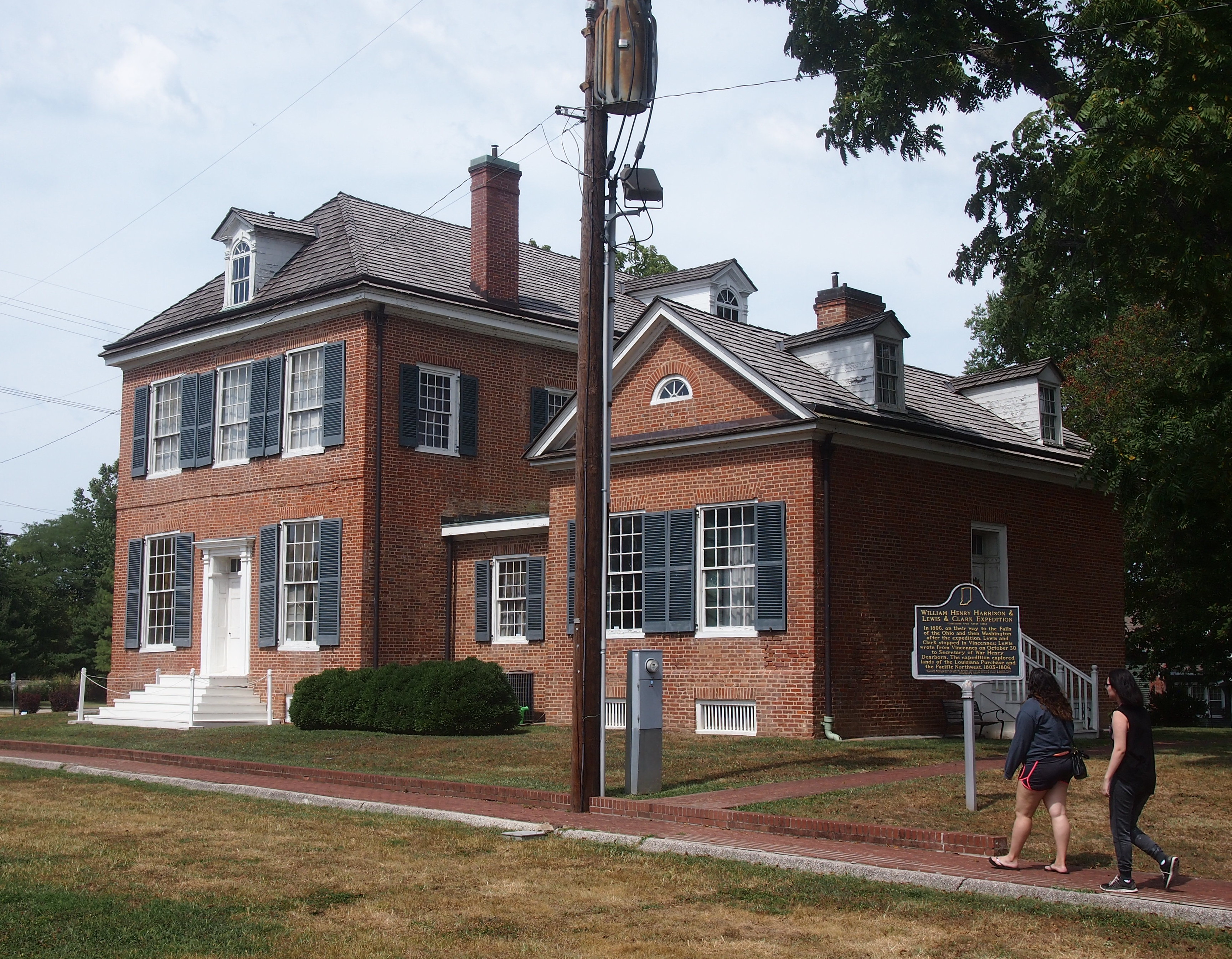 "As governor, Harrison saw his principal task as opening lands belonging to the local Indian tribes to white settlement," the NPS says of Grouseland's heyday. "He negotiated a series of treaties that provided for the cession of millions of acres of land, but his success generated strong resistance.
"Tecumseh, the famous Shawnee leader, who was trying to recruit other tribes to join him in armed resistance, met with Harrison at Grouseland in 1810 and warned that his people would fight to prevent further white encroachment. Located to the left of the center hall, the 'Council Chamber,' is where Harrison held many meetings with Indian leaders and conducted much of his business as governor."
We got to the house just in time for a guided tour, given by a fetching Vincennes University history major undergrad volunteering for the gig. The campus extends off in the distance from Grouseland. Until I looked it up, I knew nothing about the school except as a spot on the map. (Pretty much the same could be said for Vincennes.)
From its web site: "VU is Indiana's first college. William Henry Harrison, the ninth U.S. President, founded VU in 1801 while serving as governor of the Indiana Territory. VU was incorporated as Vincennes University on November 29, 1806."
So that's another Harrison legacy. Attaboy, William Henry.