Yesterday I gushed about adaptive reuse of historic buildings in Denver. That's worth gushing about, but it's also good to see new construction rising in a city. I saw a lot of that in Denver.
For example, the Golden Triangle Apartments on 13th Ave. (in the foreground, and not yet out of the ground).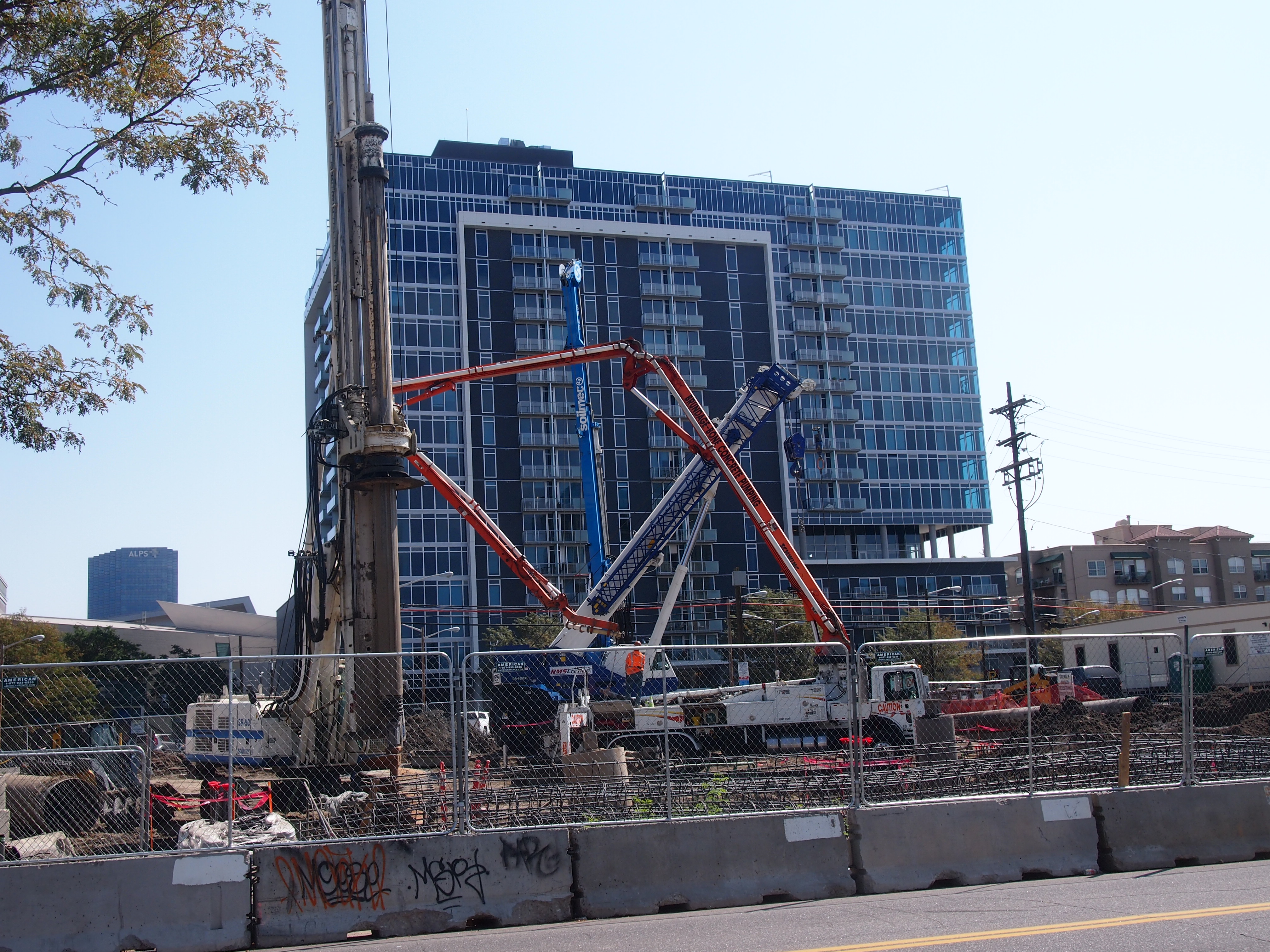 The Coloradan, behind Union Station. A condo development.

The Grand, also near Union Station (two apartment towers).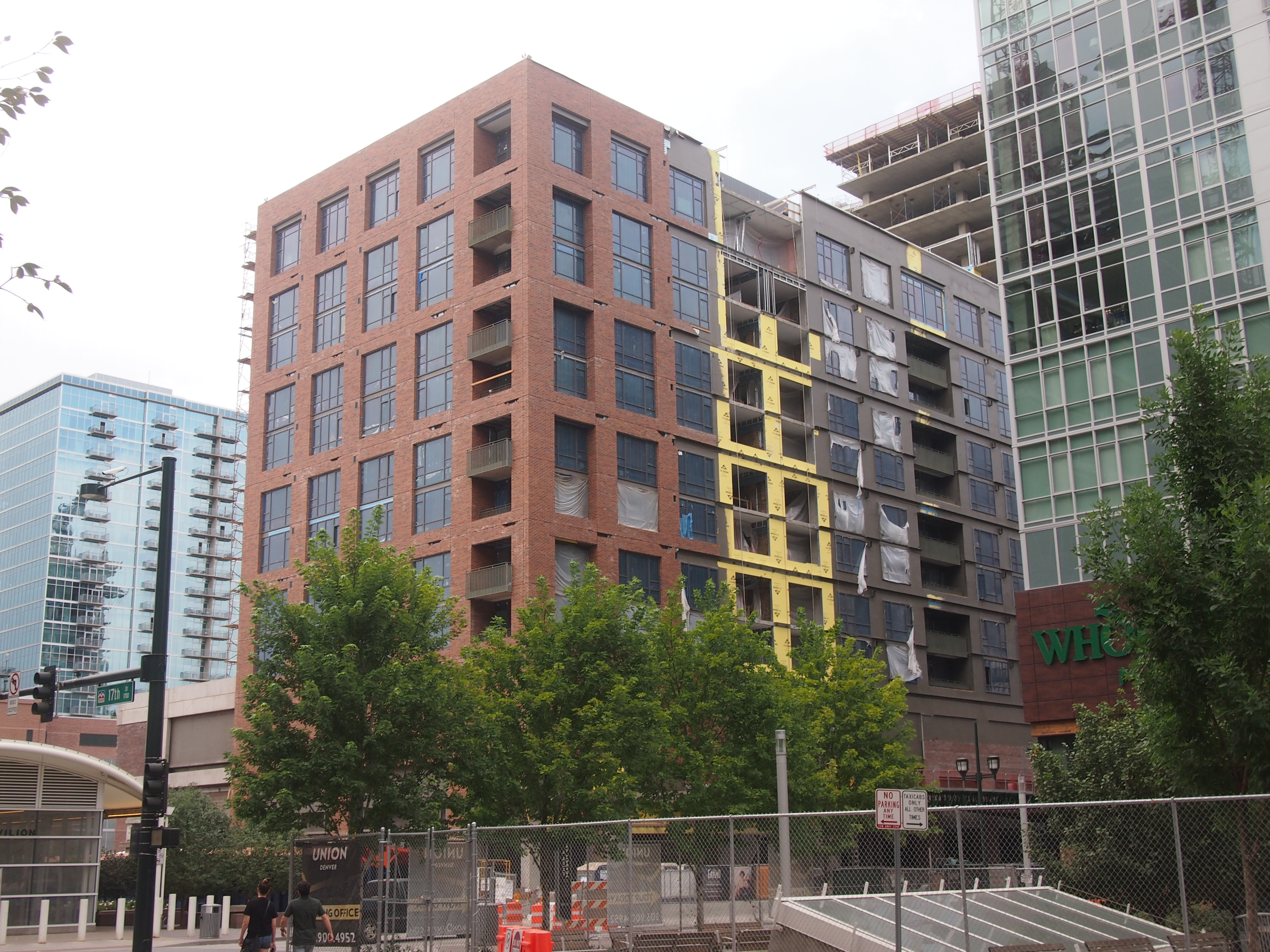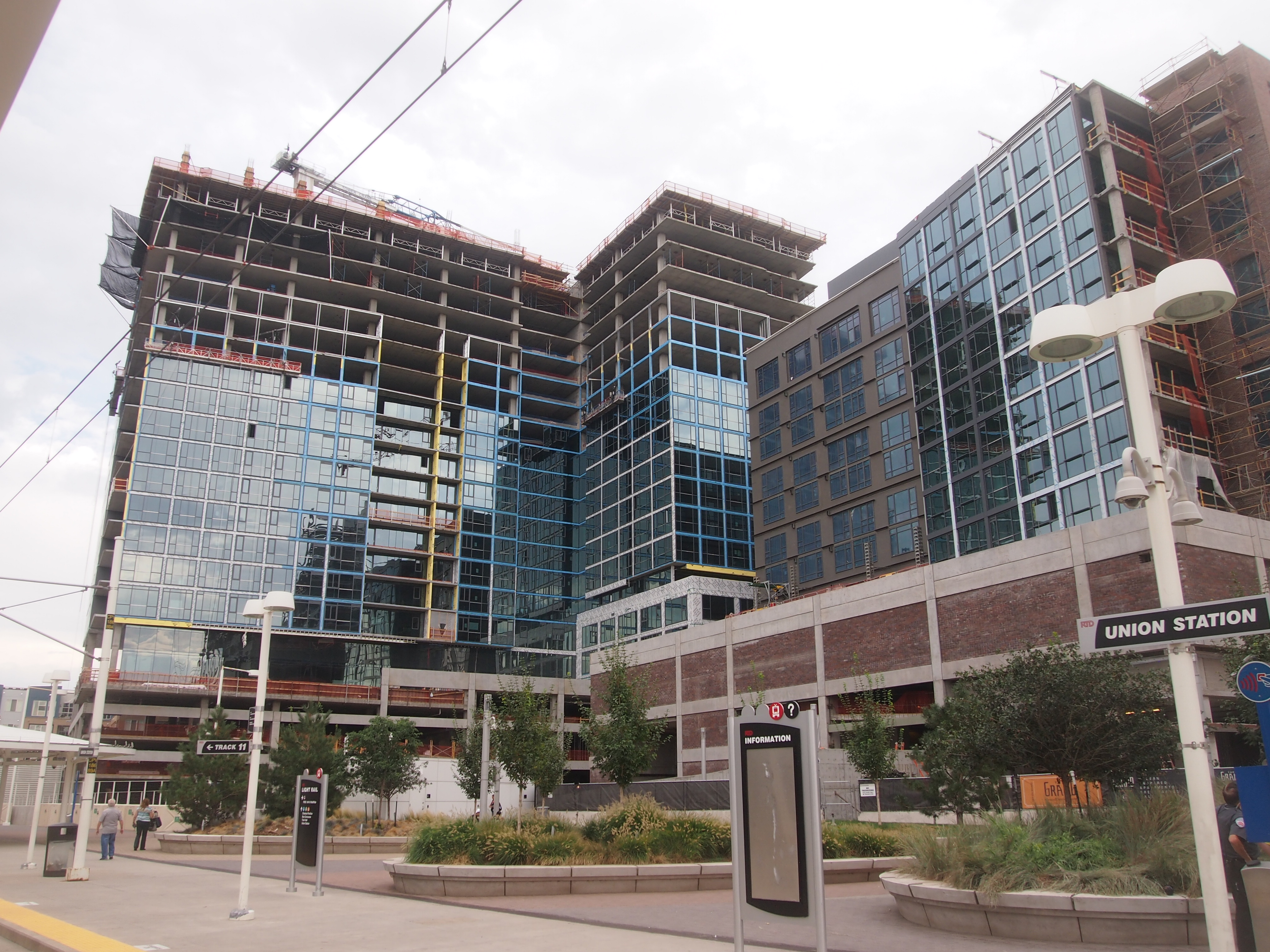 DaVita's new corporate headquarters. DaVita owns dialysis centers nationwide.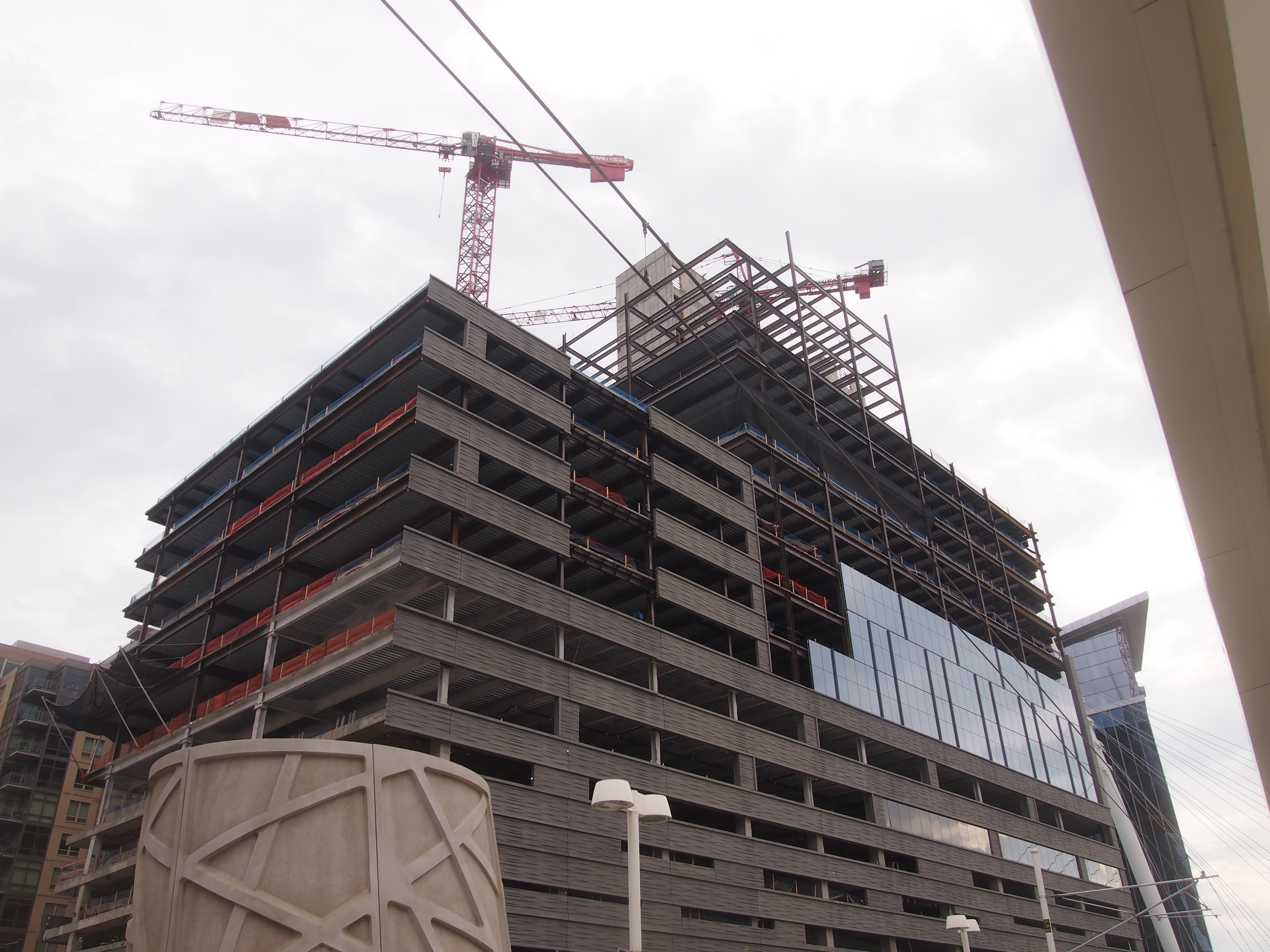 Further afield, there's suburban development. I know it's out there. I saw this on the RTD.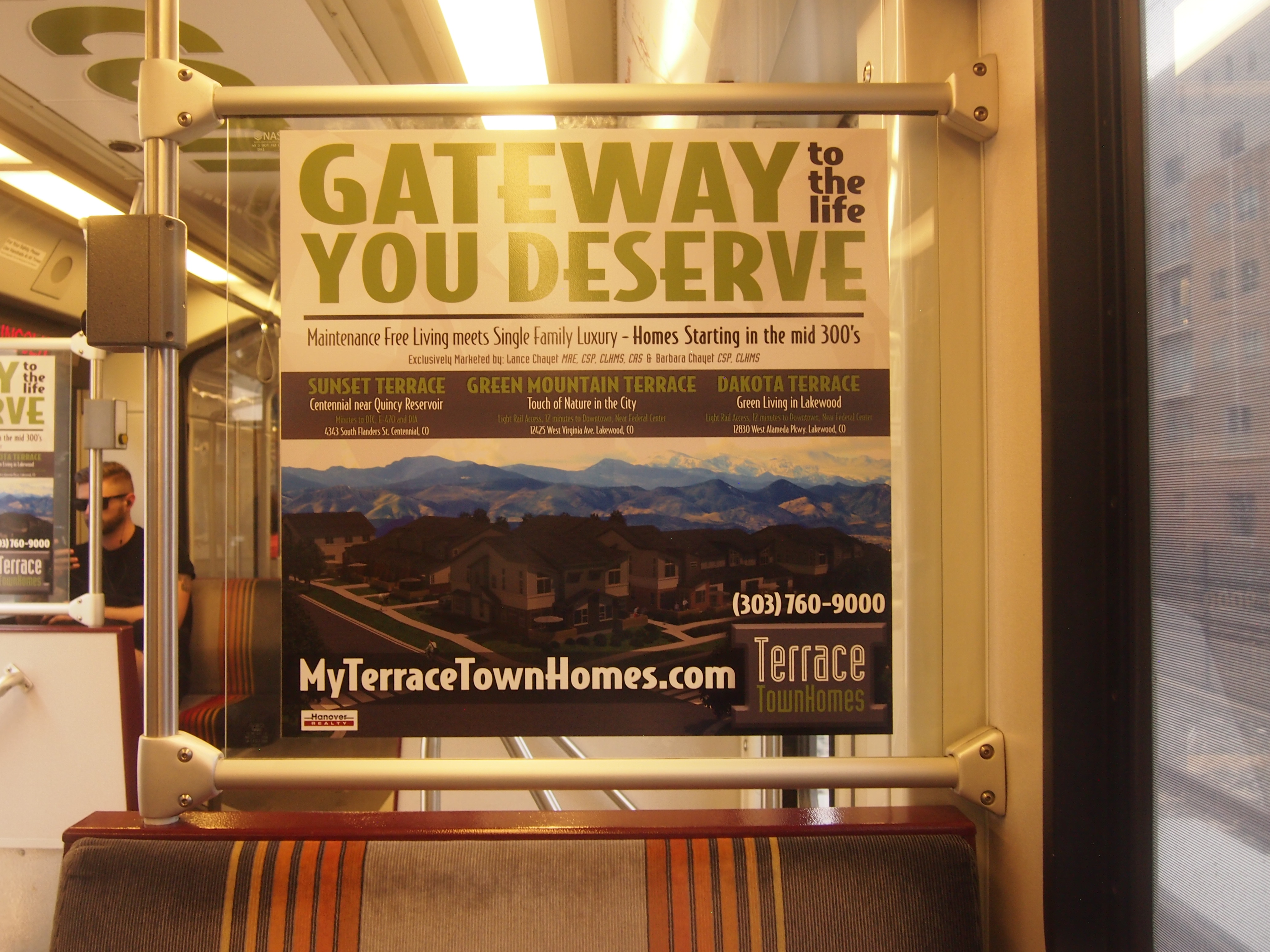 Note that it promises only the gateway to the "life you deserve." It's up to you to get through it.