Today was faux spring. That happens occasionally even in darkest winters. The aspects of spring we got today were non-freezing temps, drizzle and mud. The dog at least is happy. And it is better than a subzero day.
Last year, when looking up William F. Hagerty, a VU alum who eventually became the current U.S. ambassador to Japan — succeeding such notables as Caroline Kennedy, Walter Mondale, Douglas MacArthur II, Joseph Grew, Townsend Harris and arguably Commodore Perry — I also came across this photo in the 1982 Vanderbilt Commodore yearbook.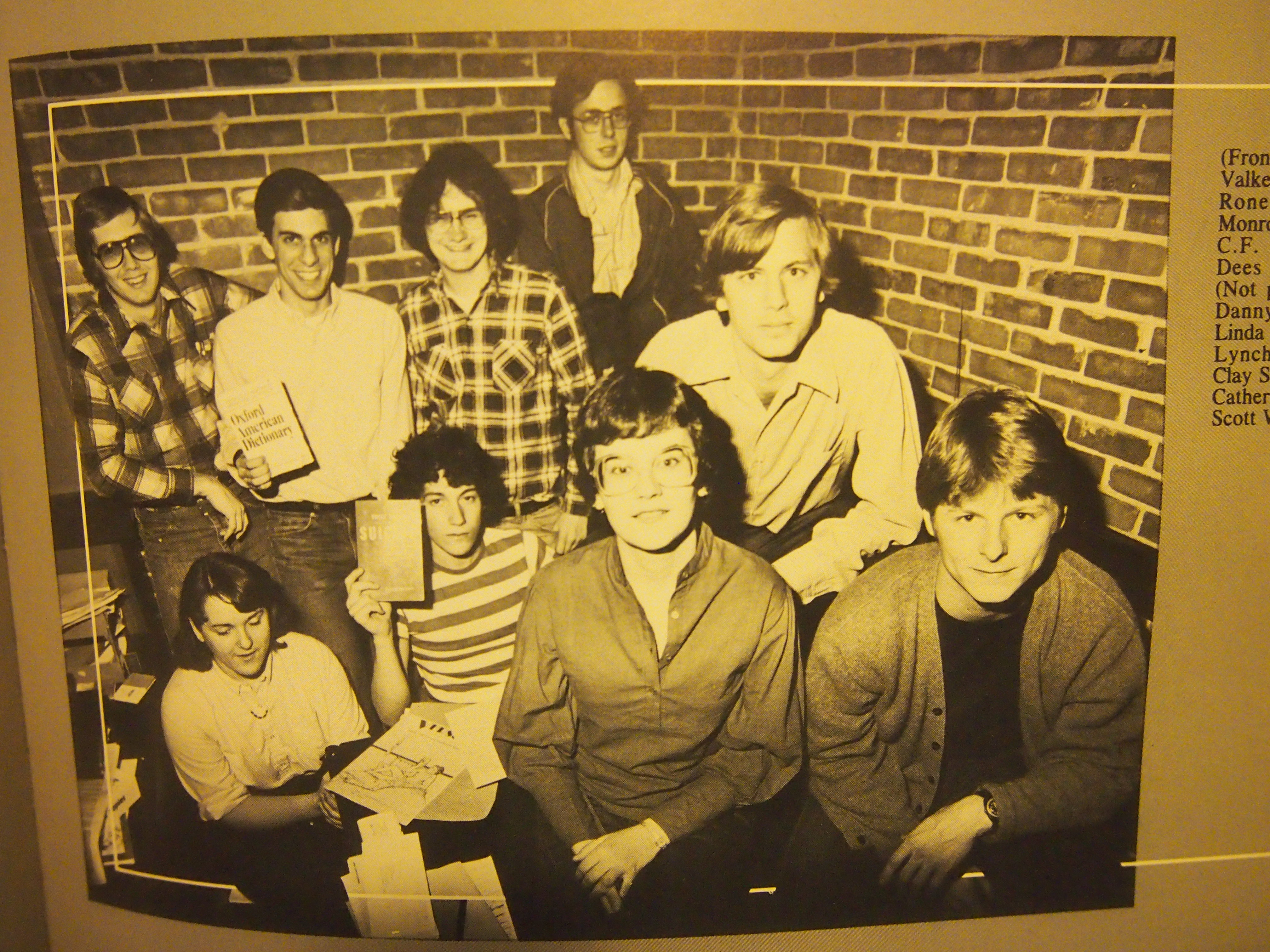 Pictured are staff members of Versus magazine, the student magazine, 1981-82. Actually only about half of the staff; the editor for that year is not even pictured. I'm third from the left, top row. Or third from the right, come to think of it. These days I'm on Facebook with four of the people pictured, including Dan, bottom row right. I correspond by postcard and email with another person in the picture who doesn't do Facebook.
The present generation of VU student journalists will not know the joys and irritations of producing a paper magazine. At least not Versus, nor a paper version of the student newspaper, The Hustler. At some point in the current century, those were unceremoniously dumped, as was the terrestrial radio station, WRVU, though that was sold for a mess of pottage.